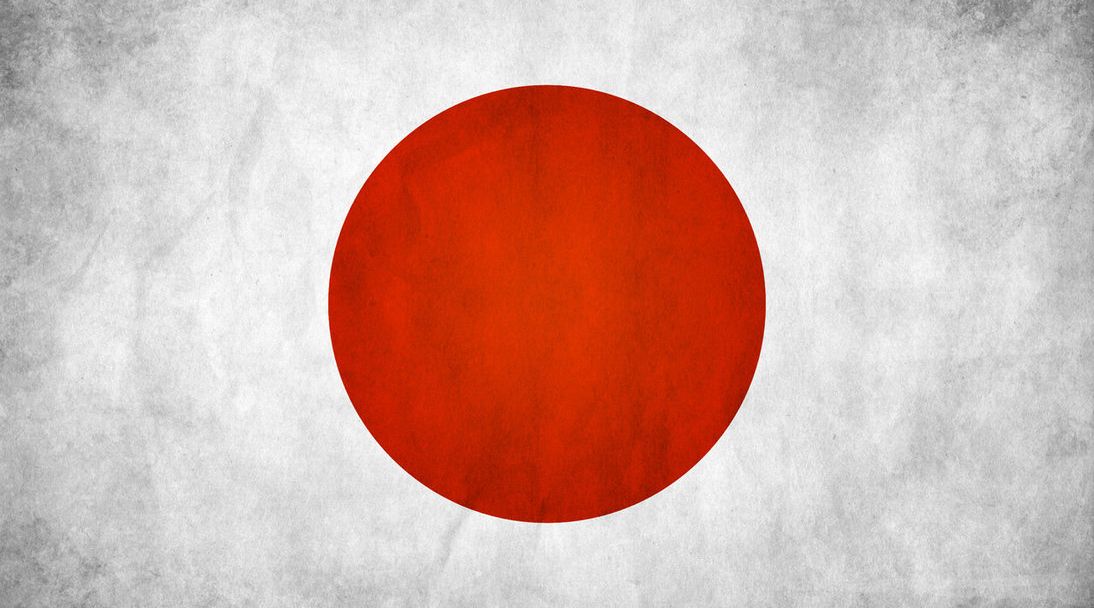 Back to map
Japan
Capital city —

Tokyo
Incarceration rate (per 100,000 inhabitants)

Nature of the political system

Name of the authority(ies) in charge of the…

Total number of prisoners

Average length of detention

i

2014

/ Center for Prisoners' rights

Total number of penal institutions

Prisoners in pre-trial detention

The death penalty is abolished
+
Author(s)
Center for Prisoners' rights / Pr Akaike (Univ. of Kyoto) / Mme Yasuda (Univ. of Kokugakuin)
Daily life
The cells and their equipment
Two types of accommodation are provided for inmates, single rooms and group rooms. Every standard room is equipped with table(s), a small desk for learning and cleaning materials.
Complaints about illness due to cold are frequently reported. Japanese prisons are rarely heated.. In some institutions clothing and blankets are insufficient to protect inmates against cold weather.
The typical daily routine of an inmate:
First, a morning roll call is done at 6.45 followed by breakfast.
After breakfast, sentenced inmates change into work cloths and go from their rooms to the prison workshops. At this time a body search is conducted to confirm prisoner health and that there has been no unlawful trafficking of contraband. After entering the workshops, inmates do some brief physical exercise and are notified of their work rules for the day.
From 6 pm to 9 pm prisoners are given free time to sleep, relax, watch TV, listen to the radio, write letters etc. Talking is permitted only at prescribed times during the day (usually a brief period prior to lights out, exercise and break times). Signs in workrooms and bathrooms remind inmates that talking is forbidden while they are working, eating and bathing to maintain discipline. Talking outside of these times is punished and prisoners must request permission to use the restroom.
Cigarettes are not allowed in Japanese detention facilities.
Food
Meals are served three times a day and are strictly rationed based on prison calorie standards. These standards are calculated according to each inmate's gender, health condition, height (but not weight) and nature of their assigned work in the prison.
Meals are often considered insufficient and are regularly the cause of prisoner weight loss. Meals are usually based on rice with barley, some root vegetables and small amounts of fish or meat. Foreigners can opt for bread instead of rice.
Prisoners are in charge of cooking in the prison kitchen. Remand prisoners only are able to purchase food from outside suppliers.
Medical needs are considered by prison administration on a case-by-case basis, but must be authorized by a prison doctor. Inmates must submit a request for an allergy test if required. Most prisons can accommodate Muslim or Hindu eating requirements, however, religious preferences should be declared upon admission to the prison. Prisoners have access to drinking water.
Hygiene
Opportunities for bathing are provided twice a week in winter and three times in summer. Anything beyond this is at the discretion of each institution. The bathing time allocated is 15 minutes on average (20 minutes on average for women).
Penal institutions lend inmates clothing (uniforms) and bedding. However, pre-trial detainees can use self-supplied clothing and bedding. Sentenced inmates can also use self supplied underwear and socks.
Each detainee contributes to the cleaning of cells and prison facilities, with elderly or handicapped prisoners assisted by others. Prison laundries are staffed by inmates.
Health
Medical department
There is a medical department in each penal institution; these currently fall under the responsibility of the Ministry of Justice. The transfer of this responsibility to the Ministry of Health, Labour and Welfare has not yet taken place (see also NPM). Medical services are therefore not independent.
---
Access to health care
The Penal and Detention Facilities Act provides health examinations should be conducted at the frequency of about twice a month and that when detainees are injured or sick, necessary medical measures shall be taken at public expense.
Some institutions do not have full time doctors. Within these institutions, assistant nurses (prison guards who have acquired their qualification at the prison's medical facility) must judge the necessity and urgency of further medical attention including examination by a doctor. As a result of this, security requirements are often prioritized over medical needs, causing delays in medical attention, worsening symptoms, or even death in extreme cases.
Dental care is often minimal and access to palliative care lacking.
Doctor-patient confidentiality is not guaranteed since prison guards attend medical examinations.
Activities
Exercise in open air is possible up to half an hour, on weekdays only. Each prison holding sentenced inmates has a sports day once a year or so. Each prison also has a library, from which prisoners can select books.
A limited number of sentenced prisoners are allowed to attend club activities, which are usually organized by prison authorities. At some prisons, outside experts such as a poet or a professional storyteller, organize programs for sentenced inmates. Some outside organizations such as DARC (Drug Addiction Rehabilitation Center) provide programs for sentenced inmates who have specific problems.
According to the administration, special guidance for reform is also provided to prisoners in order to encourage them to take responsibility for their crime and to acquire the knowledge and lifestyle necessary for adapting themselves to life in society. Special guidance for reform consists of guidance for overcoming drug addiction, guidance for withdrawal from organized crime groups, reoffending prevention guidance for sex offenders, education from the victim's viewpoints, and job assistance guidance.
Work
Over 90% of the Japanese prison population works, either maintaining the prison or as contract labor for private companies. Once a prisoner's skills have been assessed, they are assigned to a factory (ranging broadly from leather goods to toys to electrical components, etc.)
Generally, inmates work eight hours per day from 8am Monday to Friday with three breaks, including one for lunch. Prisoners receive an incentive remuneration for the work done but the pay is very low (average monthly remuneration is less than 5,000 yen, or 32 euros). There are periodic study days when prisoners do not work in the factories.
Schooling and professional training
Prisoner eligibility for schooling and professional training is strictly assessed. According to the administration, the prison work imposed on sentenced inmates is organized such that it enhances re-entry into society by providing not just vocational knowledge and skills, but also mental and physical health and the will to work.
The penal institution may provide guidance in school courses of elementary school and junior high school or university. Some juvenile prisons have set up correspondence courses for high school education with the assistance of local high schools in the area. However, very often prisoners who are in need of education do not have the chance to attend those courses.
Media
Usually, sentenced prisoners can watch TV for a limited period of time but cannot select the channel. Death row inmates only have a limited access to recorded programs.
Prisoners are allowed 15 minutes each day to read a newspaper. A few prisons provide radio programs dedicated to prisoners. Some prisons issue literary magazines, published by the prisoners.
Religion
The law allows for broad religious observance within prisons, as long as these activities do not interfere with prison management. Some prisoners complain that religious activities are not allowed. Usually, a prison has one or more rooms for religious purposes, usually by visiting chaplains to deliver sermons.
External participants
An increasing number of external participants are allowed inside prisons and are involved in the provision of various activities. Even so, the number of external participants is still very limited.
Financial resources and destitution
Sentenced prisoners who are engaged in labor receive incentive remuneration (the monthly average is less than 5,000 yen, 32 euros). This remuneration is available to prisoners on release and prisoners are allowed to spend a certain amount on goods available from selected providers.
Remuneration can be reduced as punishment. If prisoners are not able to work because of disease, disorders or any other reasons (such as repeated punishment), they do not receive any remuneration.
Means of communication for the inmates
Japanese law provides three ways for convicted prisoners to raise concerns about treatment within the prison:  
A procedure called 'claim for review' (shinsa no shinsei), in which complaints are directed to the superintendent of the regional correction headquarters about the implementation of prison rules (for example, punishment or refusal of medical treatment) within 30 days of any incident.
A procedure called 'report of cases' (jijitsu o shinkoku) by which you can complain to the superintendent of the regional correction headquarters if you are assaulted or unreasonably restrained within 30 days of any incident.
The third way to raise concerns is to 'make a complaint' (kujo no shinshutsu) to either the warden of the institution, to an inspector conducting an on-the-spot inspection, or to the Minister of Justice.    
If a prisoner is dissatisfied with the outcome of either of these procedures, they can appeal to the Minister of Justice. The relevant form should be asked to a prison officer to raise concerns in one of these ways.
While authorities permit prisoners and detainees to submit complaints without censorship and to request investigation of poor conditions, they are usually responded to with little detail beyond a final determination.
Collective movements
The last collective movement happened in 2007 at Tokushima Prison, when some prisoners rioted because of ill-treatment administered by a prison doctor.
Security and safety
Systems of punishment and reward
Japanese prisons operate systems of punishment and reward, intended to encourage sentenced inmates towards reform and rehabilitation.
Sentenced inmates are assigned a restriction level or rank from Level 1 (least restricted, most benefits) to Level 4 (most restricted, least benefits) and the facilities and treatment of the prisoners varies accordingly. Good behavior, success at work, and length of time served may lead to an increase in rank. Privileges depend on rank and include number of visits the prisoner can receive.
Forms of punishment
Punishment takes many forms; the most common is loss of privileges, such as recreation time, access to TV and loss of more sought-after job assignments. More severe punishment involves sitting on one's knees on the floor, facing a blank wall, for hours, or even days, though prisoners are returned to their cells at night. During this punishment, the sitting position grows painful, and the isolation is difficult. Limited toilet breaks are allowed, and only at the guards' discretion.
Solitary confinement is also used regularly by the prison administration. The three-month maximum period can be extended at the end of each month if deemed necessary. Some prisoners condemned to death are held in solitary confinement for decades, although visits by families, lawyers, and others are allowed.
Procedures for punishment
Procedures for punishments are said to lack transparency and fairness. Complaint procedures can be hard to follow, especially for foreign inmates, and inmates with mental disability.
Although prison officers are allowed to use small arms and light weapons such as handguns, they do not usually carry weapons.