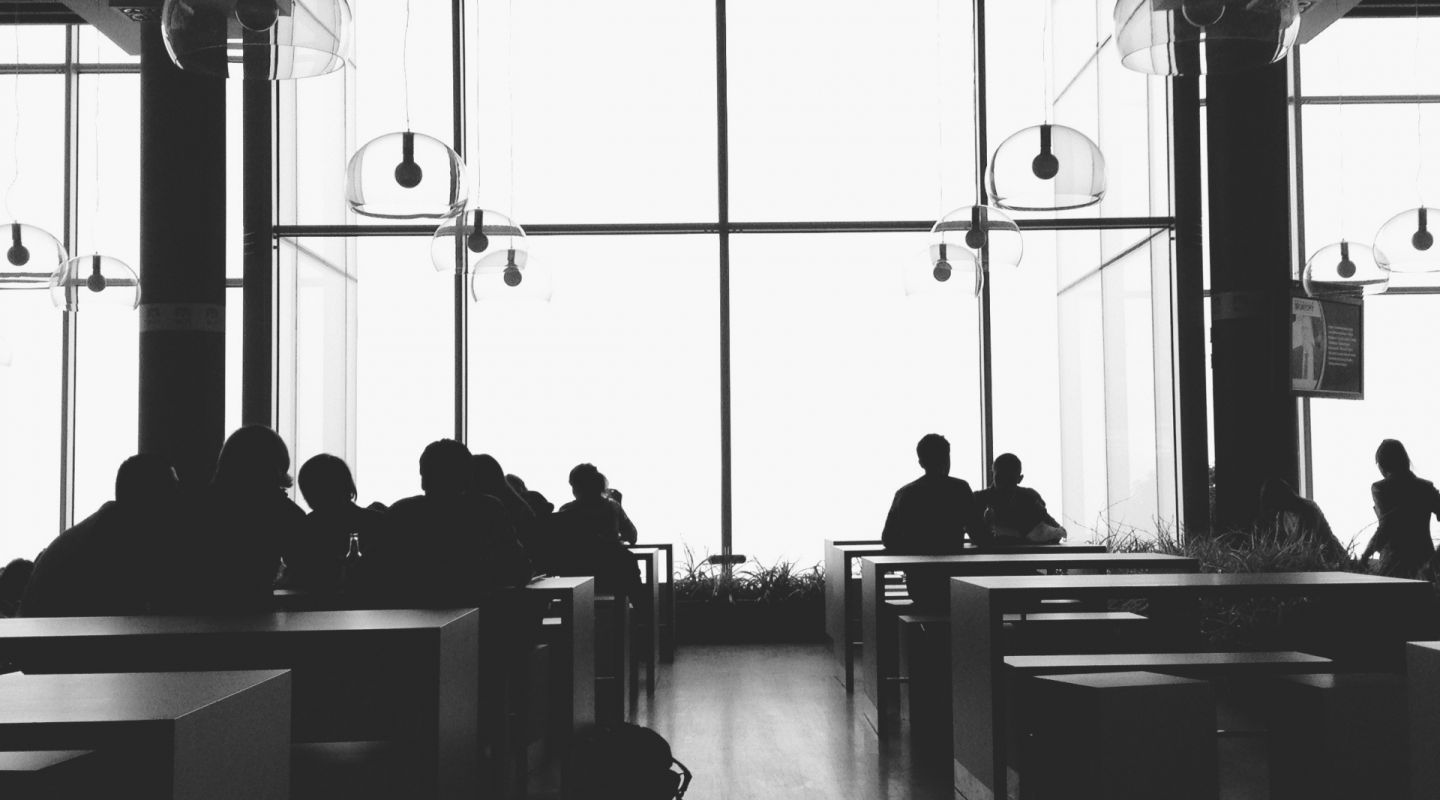 About us
The team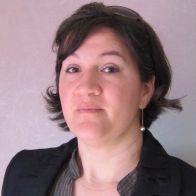 Florence Laufer
Director
Florence Laufer has a Masters' degree in Human Geography from the University of Geneva. She has worked with the Swiss Interchurch Aid in Lausanne, with the United Nations in New York and with the Cordoba Peace Institute in Geneva. She has managed programs of international development, of conflict transformation and worked for the integration of cultural and religious diversity. She is a French, Swiss and Italian national and speaks five languages (French, English, Spanish, Italian and German). Florence Laufer is the director of Prison Insider since august 2019.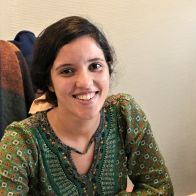 Carolina Nascimento
Country Profile Coordinator
Carolina Nascimento has a degree in international studies from the University of Santa Catarina, in Brazil, and in political science from the École Normale Supérieure in Lyon. Carolina has joined the team of Prison Insider in August 2018. A Brazilian national, she has travelled extensively for academic and professional purposes. She has lived in the USA, Tunisia and France, where she is based since 2015. Carolina coordinates the production of the country profiles.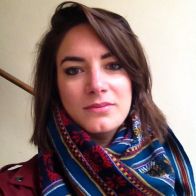 Clara Grisot
Multimedia coordinator
Clara Grisot has a degree in political science and sociology. She joined the permanent team of Prison Insider in 2016, at the age of 26. Her academic career and personal convictions have drawn her very early to the promotion of fundamental rights. She collects testimonials, produces short journalism pieces, and manages the partnership with photographers. In charge of communication and visibility, Clara manages the website and social media.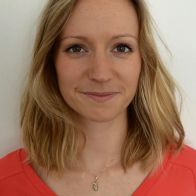 Coline Constantin
Comparative Studies coordinator
Coline Constantin has a degree from the 3A Business and Development School in Lyon and Masters in International Development and Human Rights Law from the University of Edinburgh (Scotland). She has joined Prison Insider in 2016, first as a volunteer, then as secretary of the board, and as permanent staff member since april 2019.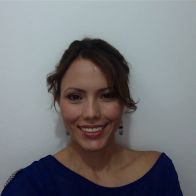 Diana Giron Silva
Translation Coordinator
Diana Giron Silva is a Colombian national. She joined Prison Insider in April 2016. A graduate in Applied Foreign Languages and with a degree from the ESIT (School of Interpretation and Translation), Diana has experience as a translator for the IFHR (International Federation of Human Rights) of UNESCO. She has a strong personal commitment to human rights.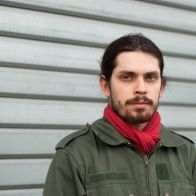 Jaufré Vessiller--Fonfreide
Translation coordinator
Jaufré Vessiller–Fonfreide is a graduate in English and German languages and literature (LLCE) from the Lyon 2 University and has a degree from the ESIT (School of Interpretation and Translation). Jaufré joined Prison Insider in 2015. He has co-structured the organisation's network of volunteer translators and coordinates the translation work along with Diana Giron Silva.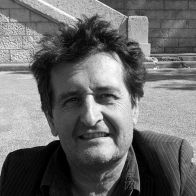 Bernard Bolze
Founder
Combining his professional practice as a journalist and his commitment to social responsibility, Bernard Bolze set up the International Observatory on Prisons in 1990. He focused on the issue of detention by organising campaigns and public events. In 2008, he joined the office of the Controller-General for Places of Deprivation of Liberty (the French National Preventive Mechanism) where he stayed for several years. He has initiated numerous publications on prisons, among which the first edition of the Guide du prisonnier (published by Editions de l'Atelier, 1995) and Prisons de Lyon, une histoire manifeste (published by LieuxDits Editions, 2013). In 2014, Bernard Bolze initiated the Prison Insider project, which he directed until 2019. He is now a member of the Board.
Board members
Frédéric BELLAY, photographer, Bernard BOLZE, Prison Insider co-founder and founder of the Observatoire international des prisons (OIP), Nicolas COHEN, lawyer at the Brussels Bar and former president of the Belgian Section of the OIP, Eva CSERGÖ, Association for the Prevention of Torture / Geneva, Alexandre DELAVAY, lawyer at the Paris Bar and former president of Prison Insider, Michel DUPOIRIEUX, administrative and financial director of the Halle Tropisme / Montpellier, Jean-Michel GREMILLET, former director of a national theater, Marie HANOTTE, web integrator, Judith LE MAUFF, coordinator in an association for social inclusion, Louis PEREGO, director of the Radio d'ici local radio and former long-term prisoner , Elisabetta Zamparutti, association Nessuno tocchi Caino, Italian MP (2008-2013), member of the Radical Party.
Office of the Board
Eric JEANTET, co-president, lawyer and former president of the Lyon Bar
Roksana NASERZADEH, co-president, criminal lawyer at the Lyon Bar
Michel ROHART, treasurer, former director of the regional SCOP Union for the Auvergne Rhône-Alpes region
Anouk MOUSSET, board secretary, architecture student
updated 17/09/2020.
The ambassadors
Jean-Marie Delarue
STATE COUNCILLOR, CONTROLLER GENERAL OF PLACES OF DEPRIVATION OF LIBERTY (FRANCE 2008-2014)
Jean-Marie Delarue was born in 1945. He is married and has five children.
He studied history and sociology at the École normale supérieure de Saint-Cloud, the École Pratique des Hautes études and the University of Paris VIII. He took the Agrégation (a French teaching examination) in history, and also studied at the École nationale d'administration.
His past roles include Inter-Ministerial Delegate for Urban Affairs and Urban Social Development (1991-1994), Director of Civil Liberties and Legal Affairs for the Ministry of the Interior (1997-2001),Member of the National Ethics Advisory Committee (since 2013) and President of the National Control Commission on Security and Communications Interceptions in 2014. On 15 September 2015, it was announced that Jean-Marie Delarue had been removed from consideration for the role of chair of the new National Commission for the Control of Intelligence Techniques. He was considered too independent to hold this role.
The Controller General of Places of Deprivation of Liberty (CGLPL) is an independent administrative authority whose role is to protect against violations of the fundamental rights of persons deprived of their liberty. Jean-Marie Delarue was the first person to hold this post. To maintain their independence, the CGLPL does not receive instructions from any authority and is protected from prosecution for opinions issued or actions taken in the course of their duties. The six-year appointment cannot be renewed or dismissed, and the CGLPL cannot engage in other professional activities or hold other elected offices.
Reza
Photojournalist
"Being arrested at the age of 22 and imprisoned for 3 years in Iranian prisons, and being tortured for 5 years, either destroys you or makes you stronger. These years have brought me one dream: that of a world without prisons like the ones we know. I have traveled to over a hundred countries as a journalist, and I have had the opportunity to observe attempts in all these countries to set up alternative responses to repressive imprisonment and life behind bars with no other option. While it may bring relief to the victims and protect society, I believe the system of punishment and imprisonment of a human being in a prison enhances the reasons that prompted them to commit the crime they are being punished for. Psychologically, prison as we understand it is an aggregate of possible violence, barely held behind bars and barbed wire. I wonder how to break this circle of violence for the sake of society and for individual well-being. (…)"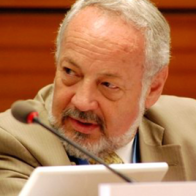 Eric Sottas
Co-founder and secretary-General of the World Organization Against Torture (OMCT) (1985- 2010 / Geneva)
Eric Sottas is the Secretary-General of the World Organization Against Torture (OMCT) and of its network SOS-Torture. Born in Geneva in 1946 he holds a degree of law from Geneva University. He has been vice-President of the Conference of International Organizations for Catholics (1976-1980) and Secretary-General of the International Movement of Catholic Intellectuals – Pax Romana (1975-1980). Prior to becoming the Secretary-General of OMCT in 1986, he was a consultant for the General Secretary of UNCTAD from 1980 to 1985.
He was awarded the French Prize for Human Rights in 1986 and received in the name of the OMCT and together with the FIDH the French Prize for Human Rights in 1998 for the creation of the Observatory for the Protection of Human Rights Defenders.
He is the author of numerous publications and articles, especially on the issue of torture and on development and human rights.