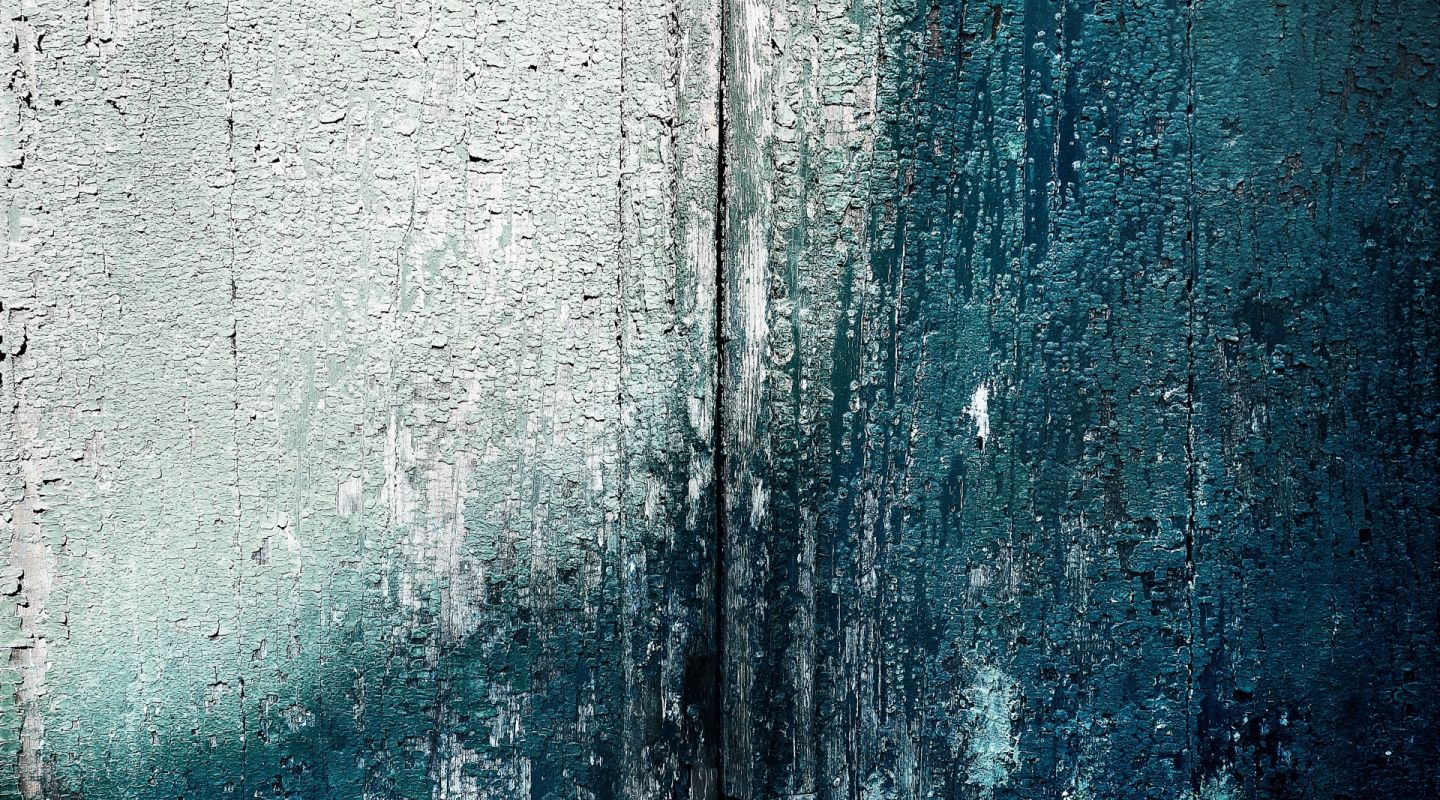 Back to map
Turkey
Capital city —

Ankara
Homicide rate (per 100,000 inhabitants)

Total number of prisoners

An NPM has been established

Number and percentage of female prisoners

Death penalty is abolished
+
Safeguards
Admission and evaluation
All inmates are admitted to prison with a valid commitment order
no
The Turkish authorities have arrested thousands of people suspected of belonging to the Gülen movement.
In a report in September 2017, the Stockholm Center for Freedom (SCF) explained the following pretexts used for the arrests:

Subscription to the newspaper Zaman, an opposition publication, banned on 27 July 2016. Thousands of readers of the newspaper were arrested for this reason.
Being a customer of the Asya bank, which was seized by the government in May 2015. Twenty-eight of its managers were imprisoned. It is not known how many of its customers have been detained.
Being a member of a union: thousands of teachers who were members of different trade unions were arrested.
Being in possession of American dollar bills, which contain secret codes for the members of the Gülen movement.
People have sometimes been arrested in place of a family member. Hacer Korucu, wife of the journalist Bulent Korucu, was held for eight months. The bill of indictment suggested that her husband's actions were a legal reason for arresting his wife.1
On the 5 February 2018 The militant website, Turkey Purge reported 64,358 people, of whom 319 were journalists, were arrested since the attempted coup d'état in July 2016.
Access to rights
Prisoners can be assisted by a lawyer throughout their incarceration
People accused of having links with the coup face difficulties in finding a lawyer willing to defend them.
Lawyers who have been assigned show little interest in defending some prisoners, according to Safak Pavey, a member of parliament of the Republican People's Party (CHP, opposition party).
The procedures for interviewing lawyers vary from one institution to another.
Lawyers can speak freely with their clients at Kirkaleri Prison.Lawyers' visits to Burhaniye Prison are permitted once a week. Lawyers rarely visit their clients at Manisa Prison, saying they feel threatened.
Meetings with lawyers are sometimes considered too short to prepare an effective defence. In the Silivri prison, duration is limited to 20 minutes per week.1 It is 30 minutes to Kirkaleri Prison.
A decree established following the attempted putsch, stipulates that the interviews of people suspected to be members of the Gülen movement with their lawyers will be videotaped. These interviews, as well as visits with their relatives, should take place in the presence of a prison supervisor. These measures apply to everyone in some prisons. The presence of surveillance cameras in the visiting rooms has become commonplace in some prisons, such as Silivri and Bandirma.
Some prisoners participate in court hearings from prison via the SEGBIS, an audio-visual communication interface. This measure mainly concerns prisoners who are serving their sentence in a prison away from the court in charge of their case.
The outcomes of the state of emergency:
The state of emergency1, which was declared following the attempted coup d'état, deprived prisoners of many protective rights:
The maximum period possibleto be held in was extended from 4 to 30 days. Since January 2017, this period has been changed again to seven days, renewable once, for the same length of time. In actual fact, this length of time is often exceeded.
The law does not permit consultation with a lawyer in the first five days of remand in police custody.
Communication between lawyer and client can be registered and transmitted to the prosecutorial authorities.
The right to access a lawyer of one's own choice to consult for advice is limited. -Some medical examinations are carried out in the presence of police officers.
These abuses are possible when the independence of judicial power is undermined. The number of judges and prosecutors removed from office since 15 July 2016 was 4,463 on 5th February 2018.
---
The state of emergency was declared shortly after the failed coup on July 15, 2016. It has been continuously renewed since then. It was extended for the sixth time in January 2018. ↩
Between July 2016 and December 2017, 570 lawyers were arrested. 1,486 were prosecuted, according to the Arrested Lawyers Initiative (The Arrested Lawyers Initiative).
Seventy of them are serving a prison sentence. Master Melih Dikayak, a member of the Izmir Bar, was sentenced to seven years and five months in prison. He was accused of downloading the Bylock messaging application. Using or downloading this is regarded as evidence of membership of the Gulenist movement.
Physical integrity
Deaths in custody are logged in a register
The prison authorities do not regularly publish figures on the number of deaths in detention. Human rights organisations often make public the cases they are made aware of.
The Ministry of Justice reported 2,300 deaths in detention during the period 2009-2016.
These deaths were, for the most part, a result of the adverse conditions of confinement and inadequate access to health care. The elderly were also affected.
An article in Turkey Purge, dated April 17, 2017, reported 28 suspicious deaths in prison since the attempted coup d'état on 15 July 2016.
24-year-old Mehmet Kil was found dead in Kürkçüler prison. The authorities reported it as suicide. His brother testified to death threats from guards.
The member of Parliament,Danış Beştaş, challenged,the authorities regarding the circumstances of his death on the 26 October.
Number of deaths in custody
i
2016
/ Ministry of Justice
The prohibition of torture is enshrined in the Constitution and the legislation
The right to not be subjected to torture or ill-treatment is written in the Constitution.1 The 2004 Penal Code defines torture as a serious crime.
---
Article 17: "Everyone has the right to life and the right to preserve and develop their physical and spiritual integrity. An individual's physical integrity cannot be infringed without their consent, except in the event of medical need or in statutory cases. They also should not be subjected to medical and scientific examination without their consent. No one must be subjected to torture or ill-treatment; no one must be made to suffer pain or treatment, which infringes their human dignity. […]" ↩
The United Nations Convention against Torture (UNCAT) was
Many people charged with terrorism are subjected to torture.
Moreover, any civil servant infringing upon someone's human dignity should incur a prison sentence of 3 to 12 years (Article 94), or up to an aggravated life sentence (Article 95). In spite of these laws, torture is widely practised, and the perpetrators are rarely held accountable.
Ill-treatment is most often carried out by police officers during vehicle transfers. The vehicles are badly ventilated and prisoners must travel for long hours in hot or cold weather. They are often not informed of their transfer until the last minute. They are not permitted to take personal effects with them (for example, medicine, glasses or books). They are informed that these effects will be sent on to them later but this never happens. They are subjected to strip searches on arrival and are sometimes beaten.
All allegations and suspicions of ill-treatment inflicted on prisoners are logged
In their report 2017, Amnesty International found data indicating "*the widespread practice of torture and ill-treatment of people suspected of participating in the attempted coup d'état"*. They also reported that soldiers undergo the worst threats to their physical integrity.
Following the 27 November - 2 December 2016 visit, the special United Nations Reporter on torture and other cruel, inhumane, and degrading treatment confirmed, that a general climate of intimidation and mistrust has been established in the country following the attempted coup d'état. This has prevented complaints about alleged acts of torture and ill-treatment, and hindered subsequent documentation and investigation.
In November 2016, an Executive Decree disbanded three lawyer associations working on police violence and torture. Amnesty International reported on this dissolution. 1
Mizgin Dag, a 23-year-old student, was attacked, along with her sister Zelal, during their transfer to Tarsus prison. Zelal explained that her sister still had bruises on her arms and face 20 days after being beaten. She was deprived of water for three days after her arrival. She was only permitted to see a doctor two weeks later. The ill-treatment continues once in prison. Prisoners explain how they have been kept in painful positions for long periods and have been subjected to sleep deprivation, beatings, sexual abuse, and threats of rape. One of the methods of torture is to insert needles into their nipples1. Some prisoners in Silivrihave described the physical and verbal violence they have undergone to their lawyers.

The prisoner Yakup Gündoğan, who was transferred to Van prison, affirmed that a guard said, in May 2017: "I have been given permission to use torture". In the same prison, Recep Adıyaman, who was strip searched with his feet and hands handcuffed round his back, said he was no longer able to sleep because of the pain.

Ibrahim Halil Baran, a Kurdish militant, was in prison in Urfa between January and April 2017. He said he was tortured for 13 days. The anti-terrorist headquarters in Urfa is used to harbour acts of torture. He affirmed he would be able to identify the police officers that tortured him.
Complaints
Number of complaints filed by prisoners against the prison service
i
2016
/ Bureau of Human Rights of the central direction of the penitentiary administration
Prisoners with grievances can file a complaint against the prison administration.
Prisoners may lodge complaints about prison administration with the any of following:
Enforcement Court
Prison Prosecutor
Administrative justice
Constitutional Court
Human Rights and Equality Council (ombudsman)
Prison control commissions
Local ombudsman offices.
These complaints include grievances related to overcrowding, the right to correspondence, cultural and social activities, family visits, food, medical visits, extractions, and abuse. Complaint procedures against cruel, inhuman or degrading treatment often remain unanswered.
A report by the Union of Turkish Bar Associations on human rights (2016-2017) outlined the number of complaints of ill-treatment lodged by prisoners against staff:

From 1 January to 15 July 2016 (before the coup attempt): 344 complaints
From 15 July to 31 December 2016: 89 complaints
From 1st January 2017 to May 2017: 194 complaints
The Human Rights Office of the Central Section of the Prison Service states that in the course of 2016 it received 819 complaints1:
323 from NGOs
151 from the Commission on Human Rights of the Parliament
195 from persons deprived of their liberty, their relatives or legal representative.

The President of the European Court of Human Rights (ECHR), Guido Raimondi, cited 5,363 complaints filed by Turkish nationals between July and December 2016 (after the coup attempt). He reported a [276% increase over the previous year](http://www.dw.com/en/more-than-5000-cases-filed-against-turkey-over-post-coup-purge -says-echr / a-37294226).

---

Figures provided in the 2016 activity report of the Prison Service. ↩
National Preventive Mechanisms and other external control bodies
The Optional Protocol to the Convention against Torture and Other Cruel, Inhuman or Degrading Treatment or Punishment (OPCAT) was
An NPM has been established
The National Institute of Human Rights was created in 2013. It was designated in January 2014 as the national preventive mechanism. The Human Rights and Equality Council replaced it in April 2016 and it entered into force in March 2017.
Name of the NPM
Council for Human Rights and Equality
The NPM has come into office
Structure of the NPM
collegiate body: 11 members
It is composed of eleven members: three are appointed by the President of the Republic and eight by the Council of Ministers. This form of appointment compromises the autonomy of NPM members vis-à-vis the executive. Its budget is allocated by the Prime Minister which limits his impartiality. No reports have been published to date.
The NPM reports are made public
No report has been published to date.
The Council for Human Rights and Equality may be seized by prisoners or civil society organisations. CISST brought several queries but none have succeeded. National human rights associations do not consider this institution independent.
A regional body monitors the places of deprivation of liberty
European or international bodies occasionally visit Turkish prisons. The European Committee for the Prevention of Torture (CPT) visited a number of prisons in Turkey following the attempted coup d'état. The Turkish government did not allow them to publish their report.
Its reports are made public
The CPT carried out visits to Turkey in the following years: 1990, 1991, 1992, 1994, 1996, 1997, 1999, 2000, 2001, 2002, 2003, 2004, 2005, 2006, 2007, 2009, 2010, 2012, 2012, 2012, 2013, 2015, 2016, 2017, 2018, 2019.
To consult the reports on Turkey, visit the dedicated page on the CPT's website.
The Subcommittee for the Prevention of Torture (SPT) has visited the country
Its report was made public
Other national prison monitoring bodies exist1:
internal bodies: enforcement judges (infazhakimleri), prosecutors, inspectors of the Ministry of Justice and management controllers of the general directorate of prisons and detention centers.
external bodies: the Ombudsman Institution, the Parliament's Human Rights Commission. The latter published in 2015, 30 reports on conditions of detention; and only one reportin 2016 on the prison of Tekirdag.
Sentence adjustments policies