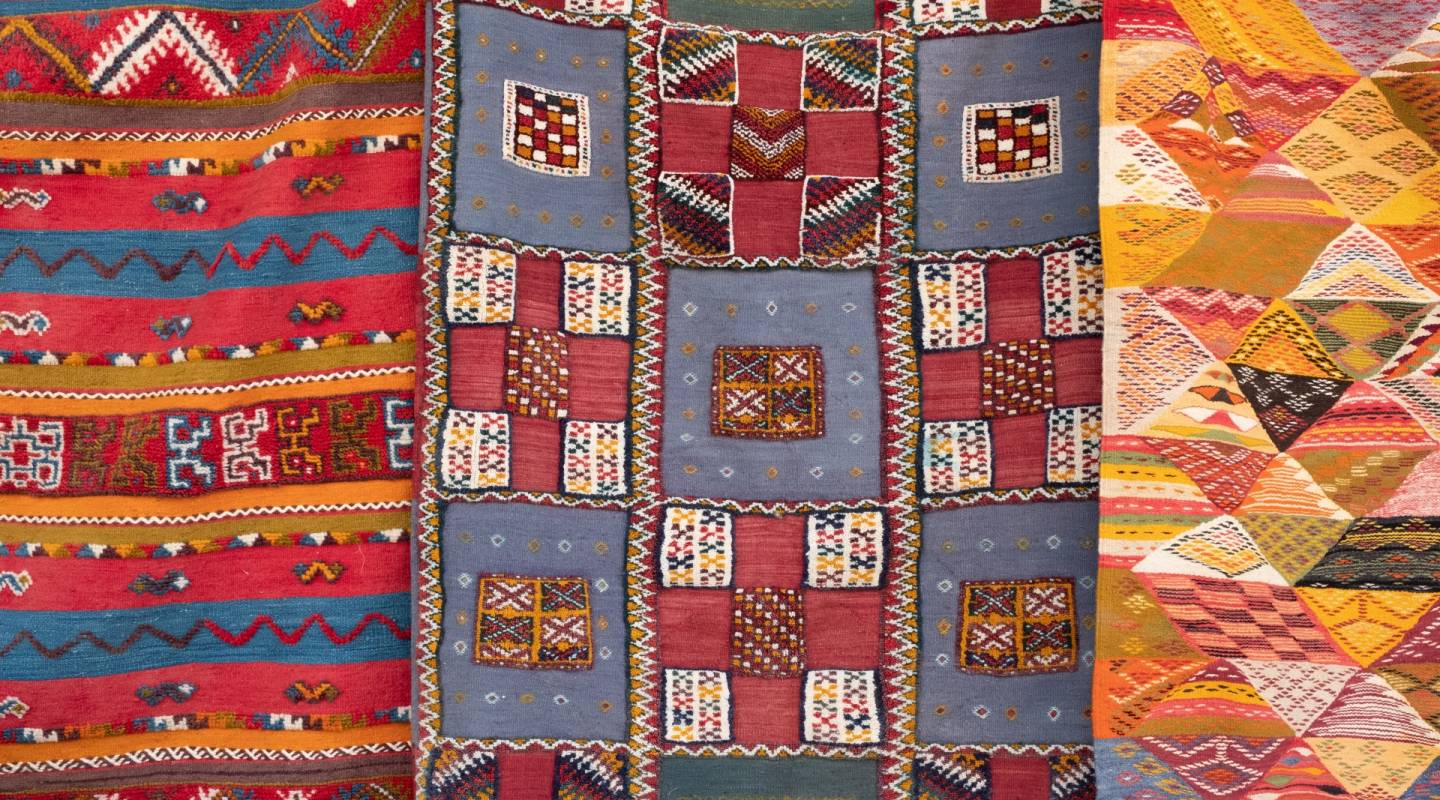 Morocco and Western Sahara
Capital city —

Rabat
Incarceration rate (per 100,000 inhabit…

Homicide rate (per 100,000 inhabitants)

Name of authority in charge of the pris…

Total number of prisoners

Average length of imprisonment (in mont…

i

12/2018

/ DGAPR, "2018 Activities Report", p. 140.

Total number of prison facilities

An NPM has been established

Number and percentage of female prisone…

i

2018

/ Delegation for Prison Administration and Rehabilitation (DGAPR), "Activity report 2018", p. 32.

i

31/12/2018

/ Delegation for Prison Administration and Rehabilitation (DGAPR), "Activity report 2018", p. 32.

i

31/12/2018

/ DGAPR, "Activity report 2018", p. 32.

Death penalty is abolished
+
Latest updates
Number of prisoners who have been granted a presidential pardon or amnesty during the year
i
01/2018
/ DGAPR, " 2018 Activities Report ", p. 152.
On 23 May 2020 the king granted a royal pardon to 483 people during Eid al-Fitr

King Mohammed VI has granted an exceptional pardon to 201 foreign African prisoners. The pardonned prisoners have, according to the King's communication, displayed 'good conduct' and have been receptive to rehabilitation programmes. This decision has been made against the backdrop of the first African Forum for detention centres.

The King pardonned 5,654 prisoners. They were selected based on their age, health, "good conduct" and the length of their detention. They will be released in stages.

---

>> Prison Insider has been documenting measures taken and events observed during the COVID-19 pandemic, on the basis of the information available.
Prisoners suffering from mental disabilities are not placed in specific facilities. They are supervised inside the prison by prison medical staff. They are usually given medication and placed under medical observation.
Specific care can be given in hospitals 1 for prisoners with mental health issues. The number of psychologists is insufficient: 39 "staff specialising in psychology" in 2018 for the entire prison population (83 757 prisoners).
Those judged to be criminally irresponsible (totally or partially) are detained in prison. In 2018 they represent 6% of prisoners suffering from mental disabilities. The administration confirm that they are in discussion with the CNDH "to find an immediate solution" 2
The prison administration has launched a digital platform offering counselling and support to staff and prisoners during the Covid-19 pandemic.
Hospitalisation of prisoners takes place upon medical advice, when the head doctor believes that the illness can not be treated in prison or in case of risk of an epidemic. Sick prisoners are then admitted to the nearest public hospital. The prison doctor "can at any time order that the prisoner be sent back to the prison if they believe the prisoner can be treated there." (Penitentiary law, article 136).
The prison director informs the prison administration about the hospitalisation and for those awaiting trial, the judicial authority. They decide on which security measures to put in place, such as an escort or supervision by the police or the gendarmerie (penitentiary law, article 137).
On 26 April 2020, the prison administration banned the transfer of prisoners to hospital, apart from any emergencies, due to the Covid-19 pandemic. Arrangements have been made for medical visits.
Variation in the capacity of the prison facilities
The total surface area of Moroccan prison facilities surpassed 158,505 m² in December 2018 to 159,505 m2 in September 2019. The Public Minister Officer reported 5,800 additional beds between 2018 and 2019. In 2019, the DGAPR inaugurated new prisons in the cities of Tantan and Berkane. Prison construction in d'Oujda, Asilah, Larache, and El Jadida two is ongoing.
In 2019, the DGAPR announced the construction on a new prison in Dakhla, with a capacity of 600 beds.
The prison administration made the decision to close the prison near Oujda in order to protect the safely of prisoners and personnel during the Covid-19 pandemic. It has started to transfer prisoners to other nearby facilities. A new prison is in the process of being built near Oujda.
Prison staff are in charge of selecting prisoners to take part in activities. Religious activities are open to all.
Cultural, artistic and sports activities have been progressively reintroduced since 21 May after having been suspended due to the Covid-19 pandemic. The prevention measures implemented by the prison authorities must be observed.
Every prison facility has a health care unit
Each prison has one infirmary (Penitentiary law, article 125).
The infirmary is provided with the same equipment as a public clinic. It allows access to general care and treatments, and ensures the isolation of contagious diseases.
The field hospital set up in Ouarzazate prison in April was dismantled on 30 June. There are no more cases of coronavirus at the prison.
The frequency and length of visits varies depending on the classification of the prisoner:
category A: two visitors are permitted each week. Each visit lasts 20 minutes.
category B: three visitors are permitted. The duration of the visits "varies depending on the circumstances".
category C: four visitors are permitted. The duration of the visits "varies depending on the circumstances".
Family visiting units are being tested in some prisons. They only concern minors who are considered to have good behaviour. The unit is where the minor can meet their family for a maximum duration of 3 hours. The development of these units is very limited.
Family visits have resumed in most prisons. Hygiene measures must be observed.

The prison administration implemented measures to curb the spread of COVID-19. The number of visitors is now limited to one per prisoner and each prisoner is entitled to a maximum of one visit per month.

---

>> Prison Insider has been documenting measures taken and events observed during the COVID-19 pandemic, on the basis of the information available.
The prison service does not provide special protection for LGBTI prisoners. These people are in a highly vulnerable position within prisons. They are often the target of attacks.
Prison Insider has published the account of Sama, a trans woman serving a sentence in the Boulmharez prison because of her gender identity.

---

"And he slapped me hard. I felt my head spin with the third slap. I was scared. So, I signed a statement without even reading it. I later realised that he wrote that I admitted to homosexual relations, which are punishable by the Moroccan law. I was transferred to Boulmharez prison and locked up, again with only male prisoners…"
The duration for placement in solitary confinement is limited
Isolation in solitary confinement can not exceed 45 days. (Penitentiary law, article 54).
Every decision which relates to extending solitary confinement past one month is a matter for the head of the prison service. The warden and prison doctor's recommendations are taken into consideration. (Penetentiary Law, article 32).
The president of the disciplinary commission can decide to place a prisoner in solitary confinement as a precautionary measure. This type of confinement cannot last more than 48 hours. It is permitted "on the condition that this is the only way to stop misbehaviour or to maintain order in the prison" (Penitentiary law, article 58).
Minors cannot be placed in solitary confinement.
Human Rights Watch has condemned the abusive isolation of Abdelqader Belliraj. The Belgo-Moroccan has been in prison since 2009, and has been sentenced to life imprisonment under Moroccan law for terrorist acts. According to Belliraj, his sentence was essentially based on a forced confession under torture. His wife, Rachida Hatti, reports that since 2016 he has been locked in his cell for 23 hours out of 24, and denied all contact with his fellow inmates. The prison administration refutes these allegations, claiming that 'the prisoner, currently in custody in Toulal 2, has been placed in a cell which meets all the necessary health requirements (light, ventilation, etc), and he also exercises his right to a daily walk of one hour, during which he does sporting activities'.
Human Rights Watch has also condemned the abusive isolation of other prisoners, notably Taoufik Bouachrine and Nasser Zefzafi. The prison administration also denies these allegations.
The General Delegation for Prison Administration and Rehabilitation (DGAPR), created in 2008 and linked to the Prime Minister, is responsible for prison establishments 1.
The DGAPR is responsible for the implementation of sentences and private release measures. It is responsible for the development and implementation of governmental policies regarding security and rehabilitation. It prepares, along with other instances, case file requests and proposals for pardons and conditional parole. 2
See Sentence adjustments policies section.
The GDPRA is composed of the central administration and the ten regional directorates:
Casablanca-Settat region

Rabat-Salé-Kenitra region

Fès-Meknès region

Tanger-Tétouan-Al Hoceima region

Marrakesh-Safi region

Eastern Region

Béni Mellal- Khenifra region

Laâyoune-Sakia El Hamra region

Region of Draa-Tafilalet

Souss-Massa region
---
Article 2 of regulation no. 1.08.49 of 29 April 2008 ↩

General Delegation for Prison Administration and Rehabilitation "2018 Report", 2019, p. 29 (in Arabic). ↩
On 30 and 31 January in Rabat the DGAPR (General Delegation for Prison Administration and Rehabiliation) organised the first African Forum for detention centres. Around 30 African countries attended. The aim of this first meeting was to strengthen cooperation between African countries, south-south cooperation, and to harmonise the management of detention centres across the continent. A delegation of managers visited the training centre for civil servants in prison adminstration and the local prison in Tiflet. Matters such as the radicalisation of inmates and preparing inmates for rehabilitation were discussed.
The prison director, in agreement with the doctor or local authorities, has to take measures to prevent and to fight against contagious and epidemic diseases. The measures put in place are specifically, quarantining and disinfecting rooms, belongings and bedding (penitentiary law, article 127).
The prison administration organises campaigns on prevention and awareness of contagious and epidemic diseases. They mainly concerned AIDs, tuberculosis, syphilis, diabetes and included vaccination campaigns. The administration does not share the content nor the details of these campaigns.
Prisoners suffering from contagious diseases are assigned to separate rooms in the hospital or infirmary, or in a separate area of a wing. (Morrocan penitentiary framework, DGAPR 2016-2020 strategy, law 3).
The General Delegation for Prison Administration and Reintegration (DGAPR) announced that 1,736 people in the country's prisons had been tested, 961 of whom were prisoners. DGAPR revealed that 270 cases, 207 of which concerned prisoners, had been recorded in Ouarzazate prison. Two civil servants at Sale prison had tested positive. Two prisoners at Oujda and Tetouan prisons, who had initially tested positive, had negative results for their second tests. They were awaiting the results of a third test.

---

>> Prison Insider has been documenting measures taken and events observed during the COVID-19 pandemic, on the basis of the information available.
Doctors are not trained to identify signs of torture. Exams are not independent and impartial.
[Latest news]
Victims of ill-treatment in custody meet difficulties in assembling necessary evidence to make a complaint. They are in custody almost all the time in order to let injuries fade away. They are then placed in pre-trial imprisonment where it is impossible for them to consult an independent doctor. Amnesty International reports cases where, while the victims had access to a hospital, they refused to issue a certificate. Admissions and releases have not been written in the registers.
All allegations and suspicions of ill-treatment inflicted on prisoners are logged
Some allegations of ill-treatment are recorded when grievances are addressed to prison administration management or human rights associations.
[Latest news]
In 2015, Amnesty International noted the indifference of magistrates when facing allegations of torture and ill-treatment, even when the prisoners present with apparent signs of violence. The association notes that the magistrates do not honour their obligation to investigate and order an independent medical-legal exam at any hint of abuse. The rare exams led do not conform with international standards.
All inmates are admitted to prison with a valid commitment order
The 1999 penitentiary law provides for it in article 15. The 2011 Moroccan Constitution defines arbitrary or secrete detentions such as "extremely serious crimes" in article 23.
However, such cases are suspended. In particular, for individuals pursued for acts of terrorism or menaces against national security. They are generally arrested without this being mentioned. They are detained in private areas and are sometimes interrogated under torture.
Arbitrary detention could result from surpassing the maximum duration of pre-trial imprisonment (one year). Such irregularities have been recorded. 1
In 2014, the International Federation for Human Rights (FIDH) statedthe lack of assistance against arbitrary imprisonment.
[Latest news]
The United Nation's working group for arbitrary detention reported in 2014 that they are "detained for weeks without being presented to a judge and without judicial supervision" The group clarifies: "their families are not informed about their imprisonment until they are transferred to police premises to sign confessions. "In a number of cases, victims are driven to a police office, where an initial investigation, dated the day of the transfer to the office to avoid passing the deadline of police custody, is open"
Torture, violence, and ill-treatment allegations are signaled by the Moroccan NGOs and prisoners themselves to the Executive Officer.
[Latest news]
In 2014, the United Nations Working Group on Arbitrary Detention highlighted ill-treatment and torture cases. These cases took place in detention centres or during arbitrary detention. They mainly concern people sentenced for terrorism, members of Islamic groups, or incarcerated prisoners following actions in favor of Western Sahara's independence.
The prison service is required to ensure that prisoners sentenced to death maintain family ties. However, these people are isolated and rarely receive visits. The main reasons for this are the geographical distance from the central prisons and the "dishonour" felt by families. A sense of abandonment is widespread among prisoners sentenced to death.
Following their visit in September 2012, the UN Special Rapporteur reported that living conditions on death row in Morocco are classed as cruel, inhuman and degrading treatment.
Prison Insider has published the account of Khadija Amrir, condemned to death in 1995 and freed on 2 August 2016, following a succession of royal pardons for good conduct.

---

"They would tell me that if I ever got transferred, it would be because I was going to be executed. I couldn't get a wink of sleep. I accepted my fate, but I was terrified of being put to death. I was able to stay in touch with my father on a regular basis. When I was sentenced to death, he got divorced from my step-mother. He wanted to see me free before he died - it was his dream, and it came true. He died 40 days after I was freed, at the age of 103".
It is not guaranteed that prisoners can maintain family ties during their time in solitary confinement. Isolated prisoners are not allowed visits. The prisoners can write letters but only to their family. Prisoners in solitary confinement maintain their right to freely communicate with their lawyer.
Ali Aarrass is being held in isolation, in spite of the decision on 27 March 2017 by the Committee of the United Nations against torture, which ordered Morocco to put an end to this regime. The Belgo-Moroccan was arrested for the first time in 2006 in Spain at Morocco's behest, on suspicion of terrorism. He was extradited to Morocco in 2010 where he is serving a 12-year sentence. The United Nations working group on arbitrary detention has been unsuccessfully demanding his release since 2013, after he was tortured in Moroccan prisons.

His sister, Farida Aarrass, has given an account of a visit to her brother in 2017 in Tiflet 2, which is available here.