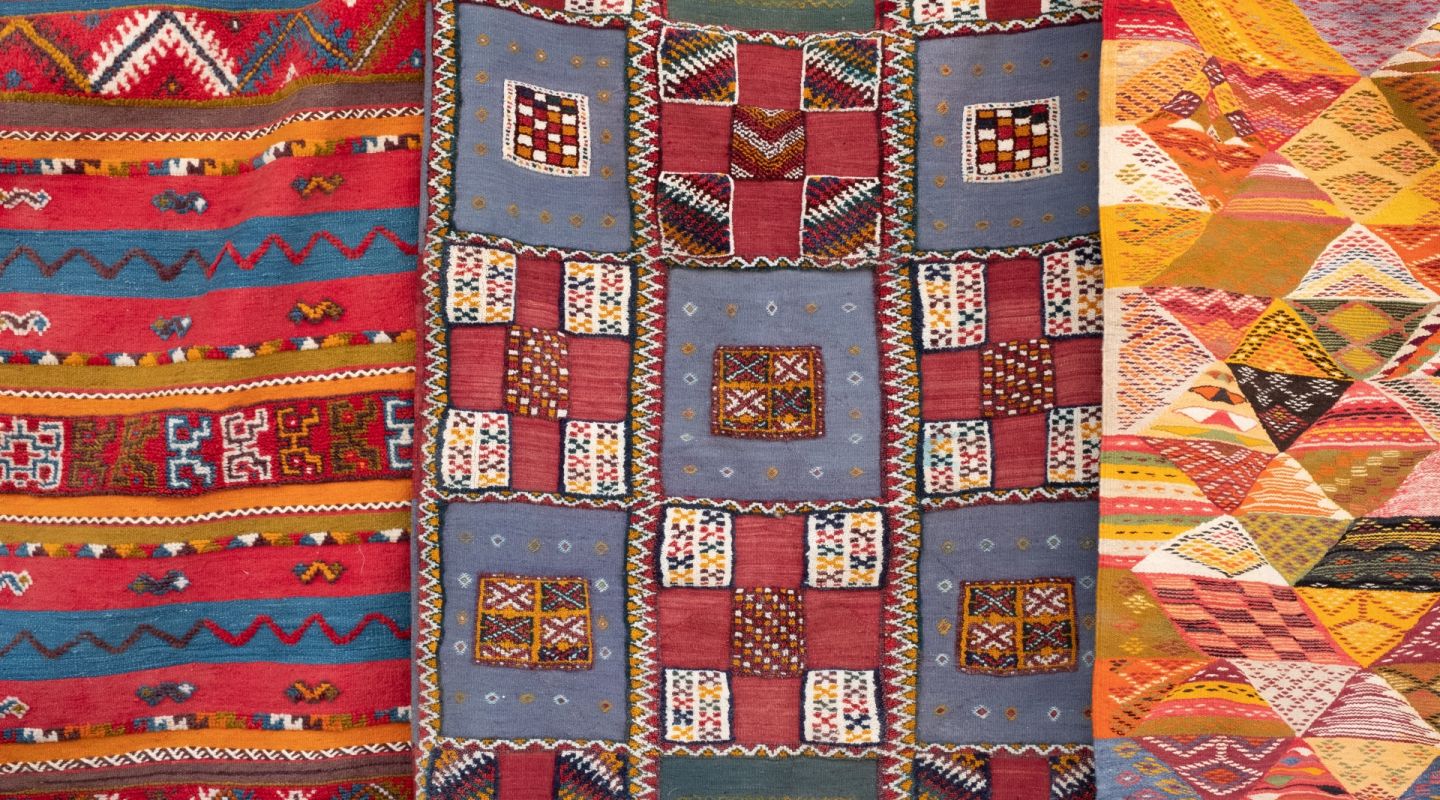 Back to map
Morocco and Western Sahara
Capital city —

Rabat
Incarceration rate (per 100,000 inhabitants)

Homicide rate (per 100,000 inhabitants)

Name of authority in charge of the prison…

Total number of prisoners

Average length of imprisonment (in months)

i

12/2018

/ DGAPR, "2018 Activities Report", p. 140.

Total number of prison facilities

An NPM has been established

Number and percentage of female prisoners

i

2018

/ Delegation for Prison Administration and Rehabilitation (DGAPR), "Activity report 2018", p. 32.

i

31/12/2018

/ Delegation for Prison Administration and Rehabilitation (DGAPR), "Activity report 2018", p. 32.

i

31/12/2018

/ DGAPR, "Activity report 2018", p. 32.

Death penalty is abolished
+
Contributor(s)
Observatoire marocain des prisons (OMP) / independent experts
Overview
Prison population
Incarceration rate (per 100,000 inhabitants)
The authorities publish official statistics on prison population
The numerical data are published in the yearly DGAPR report.
The prison service has a computerised record keeping system
yes
The "SID" computerised record keeping system is currently being implemented in all of the establishments.
Total number of prisoners
Variation in the number of prisoners
i
DGAPR, "2018 Activities Report", p. 32.
Variation in the incarceration rate
Between 2014 and 2018. The incarceration rate was 219 in 2014.
Number of admissions
i
2018
/ DGAPR, "2018 Activities Report", p. 142.
Number of releases
i
2018
/ DGAPR, "2018 Activities Report", p. 143.
Average length of imprisonment (in months)
i
12/2018
/ DGAPR, "2018 Activities Report", p. 140.
Variation in the average length of imprisonment
The average length of imprisonment was 8.1 months in 2014.
Variation in the prison density
The occupation rate was 138 % in 2017.
The distribution of prisoners according to the duration of their sentence is, as at 31 December, 2018, the following 1:
less than six months: 8.98 % (4 583)

six months to one year: 19.58 % (9 993)

one to two years: 21.93 % (11 192)

two to five years: 24.70 % (12 604)

five to ten years: 12.41 % (6 333)

ten to thirty years: 11.17 % (5 697)

life sentence: 1.08 % (551)

death sentence: 0.14 % (72)
Overcrowding is an issue for specific types of prison facilities
Local Prisons are particularly overpopulated, particularly those in the Rabat-Salé-Kenitra and Casablanca-Settat regions.
A supervisory body has issued a decision on prison overcrowding
The National Human Rights Council (CNDH) and the Regional Committees for Prison Inspection commented on prison overpopulation. On 31 October 2012, the CNDH presented a report entitled, "The Prison Crisis" during a press conference in Rabat.
In 2016, the United States State Department talked about Morocco's prison overpopulation in their report following the human rights practices by country. They highlight that the prison conditions for people in pre-trial imprisonment are particularly difficult with regard to overpopulation.
Organisation
Name of authority in charge of the prison service
Budget of the prison service
i
2020
/ Moroccan Observatory of Prisons
The prison service outsources the management of the facilities to private companies, either partially or fully
yes
Only catering is appointed to private contractors.
The General Delegation for Prison Administration and Rehabilitation (DGAPR), created in 2008 and linked to the Prime Minister, is responsible for prison establishments 1.
The DGAPR is responsible for the implementation of sentences and private release measures. It is responsible for the development and implementation of governmental policies regarding security and rehabilitation. It prepares, along with other instances, case file requests and proposals for pardons and conditional parole. 2
See Sentence adjustments policies section.
The GDPRA is composed of the central administration and the ten regional directorates:
Casablanca-Settat region

Rabat-Salé-Kenitra region

Fès-Meknès region

Tanger-Tétouan-Al Hoceima region

Marrakesh-Safi region

Eastern Region

Béni Mellal- Khenifra region

Laâyoune-Sakia El Hamra region

Region of Draa-Tafilalet

Souss-Massa region
---
Article 2 of regulation no. 1.08.49 of 29 April 2008 ↩

General Delegation for Prison Administration and Rehabilitation "2018 Report", 2019, p. 29 (in Arabic). ↩
All the prison regimes applicable to Morocco are closed. They vary according to the prisoner classification.
The classification criteria are particularly the risk of repeat offence, the offence committed, the prisoner's civil status, and their age. They are subjected to an individual evaluation grid. The modes of access to activities, work, visits, and walks depend on this classification.
The prison regimes are the following:
A: high security regime, solitary confinement, restricted movement within the establishment

B: ordinary closed regime

C: partially closed regime, best opportunities to access activities and work
Prison facilities
The different categories of correctional facilities are:
Local prisons, intended for people with short-term sentences, defendants and persons under duress 1. There are 65 in total. They are required to guarantee, "depending on their capacities", professional training to prisoners.
Central prisons, reserved for people with long-term sentences. There is a total of two of them: Moul El Bergui and Kenitra. These are high security establishments.
Agricultural prisons, normally intended for prisoners at the end of their sentence. There are six in total. These establishments are dedicated to the professional training of prisoners in the agricultural field and to prepare them for their release.
Educational reform centres, reserved for minors and young adults (up until 20 years old). There are three in total.
Penitentiary law provides that sentenced people are divided into prisons according to their gender, family residence, age, criminal circumstances, background, physical and mental state of health, mental aptitudes, personality, and detention regime. (Prison Law, article 29.
The incarcerated population is concentrated in the local and central prisons.
---
Persons under duress are objected to an exceptional measure of custodial sentence to recover civil debts. ↩
Total number of prison facilities
Total official capacity of the prison facilities
Variation in the capacity of the prison facilities
The total surface area of Moroccan prison facilities surpassed 158,505 m² in December 2018 to 159,505 m2 in September 2019. The Public Minister Officer reported 5,800 additional beds between 2018 and 2019. In 2019, the DGAPR inaugurated new prisons in the cities of Tantan and Berkane. Prison construction in d'Oujda, Asilah, Larache, and El Jadida two is ongoing.
In 2019, the DGAPR announced the construction on a new prison in Dakhla, with a capacity of 600 beds.
The size of the facilities varies in a significant manner. Ain Sebaa 1's local prison (4,500 places) is the largest. Its current population, as of 31 December 2018, is 7,137 prisoners. The smallest prison is the Reform and Rehabilitation Centre in Benslimane (249 places). Its current population is 220 young prisoners, as of the same date.
The facilities 1 and the majority of the incarcerated population 2 is concentrated in the north-west of the country (Casablanca-Settat, Rabat-Salé-Kenitra, and Fès-Meknès).
Prison facilities are accessible by public transport
the majority of facilities
Correctional facilities are normally situated between 10 to 15 kilometres from city centres.
Staff
Number of prison guards (FTE)
Guards and educators are grouped in the same category called "guard-educators". They have the same tasks.
The ratio varies depending on the prisons and the time of the day. In 2018, the prison administration indicated that they wanted to achieve a ratio of one guard for every eight prisoners 1.
Number of socio-educational workers (FTE)
Socio-educative workers are: social assistants (73) and civil servants for social activities (371).
Percentage of socio-educational workers in relation to the entire prison staff
The prison staff is represented by (a) union(s)
Prison guards must follow initial training, followed by a competitive entrance exam. They must have their high school qualifications.
The training includes, in chronological order:
two months of training at the National Centre of Executive Training (CNFC)
one month, in-prison internship
three months of training at the CNFC.
Training is the same for all prison staff. Position choices are made after the training. Only prison doctors receive specialised initial training.
Staff do not benefit from any benefits other than their salary. This is a contentious issue for the majority of staff. The Director of DGAPR highlights the lack of resources from their institution and staff exhaustion.
Prison staff are organised into two bodies:
surveillance and security: guards, prison wardens and directors
rehabilitation: teachers, social assistants, doctors, nurses, pharmacists, psychologists, and surgical dentists