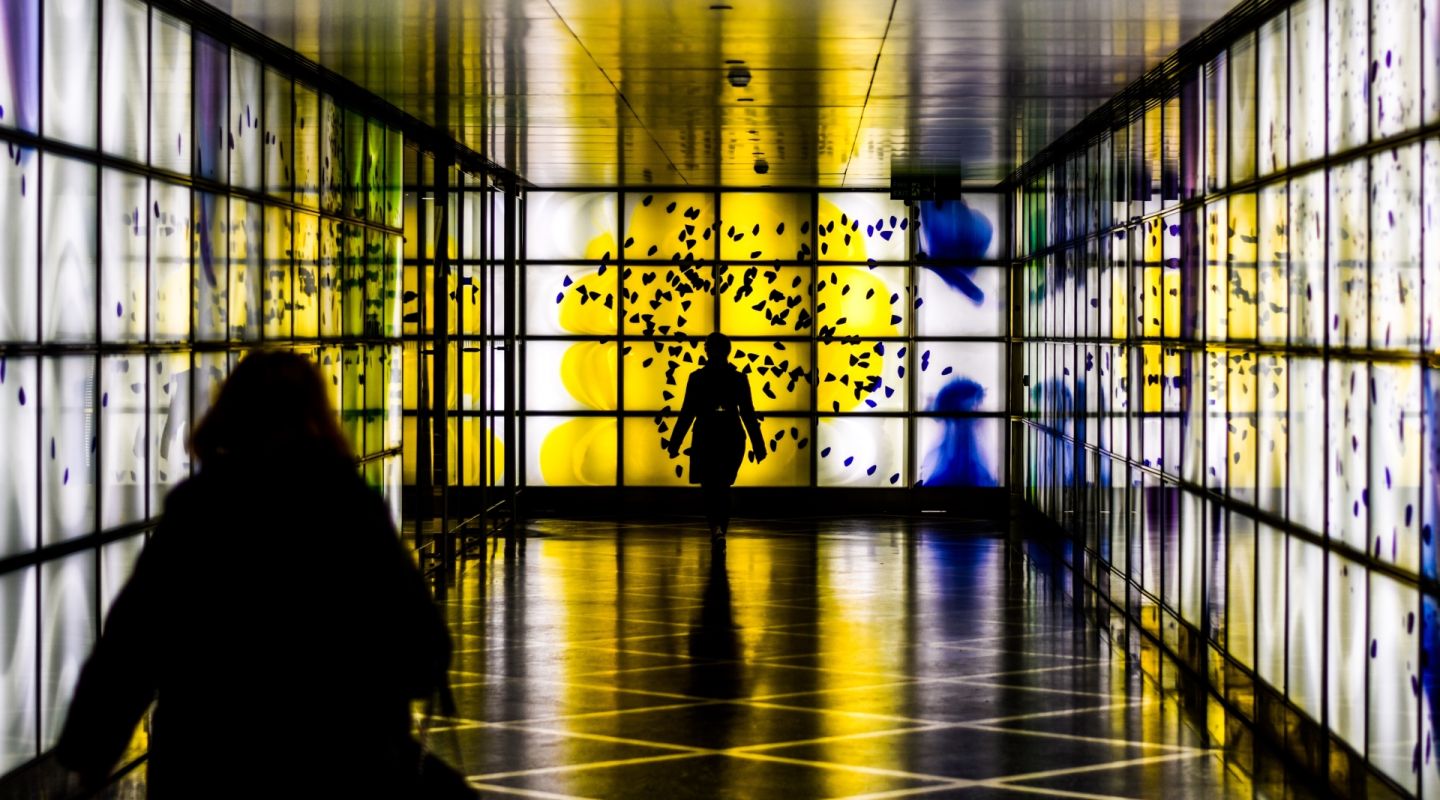 Back to map
Poland
Capital city —

Warsaw
Incarceration rate (per 100,000 inhabitants)

i

2019

/ Central Council of Penitentiary Services - Bureau of Information and Statistics

Name of authority in charge of the prison…

i

(Ministerstwo Sprawiedliwosci)

Total number of prisoners

Average length of detention (in months)

Total number of penal institutions

i

2017

/ Central Council of Penitentiary Services - Bureau of Information and Statistics

Prisoners in pre-trial detention

The death penalty is abolished
+
Daily life
Activities
All prisoners are entitled to spend at least one hour a day outside
In closed units, prisoners spend one hour on a walk a day and one in a common room.
Detainees have access to a common room:
three times a week in Lublin prison,
two times a week in the prisons of Bydgoszcz and Szczecin,
once a week in the prisons of Warsaw-Grochów and Warsaw-Mokotów (common rooms equipped with television, and board games).
Access to the boardwalk cannot be restricted.
Activities are offered to prisoners
Very few activities are proposed by the prison administration :
The daily walk (one hour) is sometimes the only physical activity of the prisoners.
Detainees sometimes have access to the gym that can be used for more than one hour.
Possibility to do outdoor sports like volleyball and football instead of the boardwalk.
The opportunities to participate in activities, such as sport recreations and associations, are insufficient in remand centres. The CPT recommends to develop the appropriate facilities in remand centres 1.
There are designated places for physical activities and sports
In most units, there are recreation rooms for sports activities, and a large part of them has independent sports fields.
Prisoners prefer sports such as football, basketball and martial arts (mainly boxing). Prisoners also have the opportunity to participate in Nordic walking classes, running (they arise a runner's clubs) and canoeing (in the Czarne Prison). This last sport is combined with ecological activities like cleaning forests and river banks). Gym classes are also of great interest, although the lack of qualified trainers should be considered a weakness.
Participation of the convict in sports requires obtaining both administrative and medical consent.
Consent usually covers the possibility of a prisoner participating in sports activities no more than twice a week for two hours (or additionally on non-working days).
There are designated places for cultural activities
Cultural activities are rare. Meetings with authors, a reading club or audiobooks sessions can sometimes be organized.
The SOC in Biala Podlaska provides classes in: first aid, language, intercultural psychology, law and human rights1.
Prisoners that participated in socio-cultural activities in the previous year
Prisoners that participated in sporting activities in the previous year
All penal institutions have a library
Prisons usually have several thousand books provided by public libraries. There is, however, a lack of books in foreign languages.
Prisoners can be banned of participation in cultural activities as a disciplinary punishment measure.
Work
All prisoners can have a job
The issuance of a work permit can be a form of rewards for inmates with exemplary behaviour. Professional activities can take place inside and outside prisons.
Working prisoners in the previous year
15,925 paid positions and 19,922 unpaid positions.
i
2017
/ Central Council of Penitentiary Services - Bureau of Information and Statistics
A prisoner can refuse to work
i
2017
/ Central Council of Penitentiary Services - Bureau of Information and Statistics
The number of working inmates has significantly increased in the recent years. 35.5% of inmates were employed in 2015. They were 46.2% in March 2017. Between these two dates, 2,613 paid jobs and 1,000 unpaid jobs were created.
In Strzelce Opolskie prison, around 40% of inmates have paid positions and around 20% have unpaid positions. In Warsaw-Bialoleka Remand Prison, there are 480 sentenced prisoners working out of 1,120 inmates.
However, there are far less opportunities to work for remand prisoners. In Bialystok Remand prison, 37 inmates have a paid job out of 509 detainees1.
This overall increase is due to a government programme based on three points: the construction of 40 manufactures near the prisons, the development of unpaid jobs for local authorities and the creation of tax credits for business which employ prisoners2.
The prison director organises job distribution by attributing work permit to inmates he considers to be best suited to work. Inmates have the possibility to do unpaid work on behalf of the prison (help cleaning, cooking, meal distribution) or the government, local authorities, local charities and educational organisations if this is done in a civic dimension (no more than 90 hours per month).
This system is sometimes perverted. Newsweek reports in January 2015 that detainees at Lowicz and Garbalin prisons were allegedly employed by A2 Motorway as unpaid workforce, under the guise that the production was intended for local authorities
There is a set maximum number of daily and weekly hours, with at least one day of off
yes
The daily work must not exceed eight hours a day.
Prisoners are paid for their work
Inmates can receive salary for paid work. They can also be employed for unpaid work. This latter employment is legal up to 90 hours per month for 'a good cause' to the benefit of a delimited list of authorities or public companies.
Salaries are
significantly below the national minimum wage
The gross minimum wage in prison is the same as outside but it is very heavily taxed: from 77.56% to 99.72%. An inmate earning $ 512 (2000 PLN), only reaches $ 1,44 (5,62 PLN)1.
Prisoners are paid on a piecework basis
yes
The calculation of salary depends on the type of work.
Their pay is taxed
yes
They have to pay for social security, retirement, and unemployment.
Prisoners have the right to join trade unions
The attitude of the inmate while serving a penalty, including the work, is one of the reasons for granting parole.
Education and vocational training
Authority(ies) in charge of education and vocational training
Prisoners enrolled in academic training in the last year
i
Schoolyear 2016/2017 / Central Council of Penitentiary Services - Bureau of Information and Statistics
According to the article 102 of the Penal Code, prisoners have the possibility of attending a school curriculum. All grade levels are offered from elementary school to university. Most of the detainees who benefit from these courses are minors.
According to the article 131 of the Penal Code, prisoners have the possibility to attend classes outside the prison. This opportunity is, in practice, only offered to a small minority of prisoners.
Sometimes, the prison administration complicates or even prevents access to education. For example, prisoners are denied access to a computer in their cells, even if computers do not offer the possibility of communicating with the outside. The administration justifies its decision based on the imperatives of security1.
Academic training is available for all prisoners
The penitentiary administration have set up measures to fight illiteracy
The administration does not establish a program to address illiteracy. However, all prisoners are accompanied in order to define their difficulties and needs. This assessment might indicate that an inmate is required to attend specifics courses.
Prisoners can obtain diplomas and take part in examinations
yes
They can obtain university degrees.
Prisoners enrolled in vocational training in the last year
i
Schoolyear 2016/2017 / Central Council of Penitentiary Services - Bureau of Information and Statistics
Vocational training is provided
Inmates can enroll in training courses to become painter, cook, electrician, tiler, roofer, locksmith, mechanic, carpenter and landscape gardener, amongst other.
Vocational training is available for all prisoners
Distance training courses are available
Before the end of the sentence, inmates must meet with a tutor that prepares the person's release. All inmates must attend this pre-release meeting. However, these reintegration programs are not considered to be of good quality and do not have a real educational impact.
Access to information
Prisoners have access to a television
The rules on access to television vary from one institution to another. Sometimes prisoners are allowed to watch television but only during authorized hours.
Prisoners have access to a radio
yes
Inmates are allowed to listen to the radio.
Prisoners have access to the press
The penitentiary administration authorises Internet access
Inmates have access to a certain number of websites, although some remain inaccessible. Prisoners can use the Internet to communicate with their families and relatives. This modality is mainly intended for foreign inmates.
The Prison Service does not censor the content of the press. Inmates can purchase newspapers in the canteen or subscribe on their own. In some prisons there is a free local press distributed.
Religion
The religion which is the most represented in detention is Catholicism.
Prisoners have the right to freedom of worship
Dedicated places of worship are available
Each prison defines the hours to access the chapel as well as the days and hours of mass.
There are Chaplains in the prison
varies depending on the religion
Only the most represented religions receive visits from chaplains. These visits are at the initiative of the interveners and not at the initiative of the prison administration.
Prison chaplains are paid
Religious activities are organized exclusively on a voluntary basis.
There is no policy to prevent radicalisation in Polish prisons.
External participants
Individuals or organisations from the outside are allowed to participate in prison activities
yes
The opportunities for associations to intervene in prisons are limited, although allowed by law.
Authorisation for external participants to take part in prison activities is provided by
The most common fields of intervention are: accompaniment after release, educative and psychosocial activities and religious support.
Volunteer organizations do not receive public funding.
Financial resources
Prisoners are allowed to have financial resources
Financial resources are accessible
The circulation of cash is forbidden in prison. According to the article 113 of the Penal Executive Code, prisoners must transfer their money to a deposit or a selected bank account.
At the request of the prisoner, some funds can be transferred by an outside person. The prisoner can use these credentials to make purchases in prison.
The remaining balance is given to the prisoner upon release or when they have an exit permit or if they are temporally released.
Destitute inmates receive financial or in-kind aid
According to the article 114 of the Penal Executive Code, prisoners who do not work and do not have financial resources may receive an allowance from the director of the unit.
There are also some organizations, most of them religious, that provide clothing or food to destitute inmates.
Expression of the prisoners
Prisoners are allowed to discuss matters pertaining to their prison conditions
In multi-persons living cells, one inmate is designated to inform the prison service staff about the needs of fellow inmates and the state of the equipment.
Prisoners can meet or create an association
Prisoners have the right to vote
The administration is the only one allowed to express itself on the detention conditions in the media.
At Bydgoszcz, Lublin and Warsaw-Mokotów Remand Prisons, an internal radio system transmits music and a program produced by inmates.