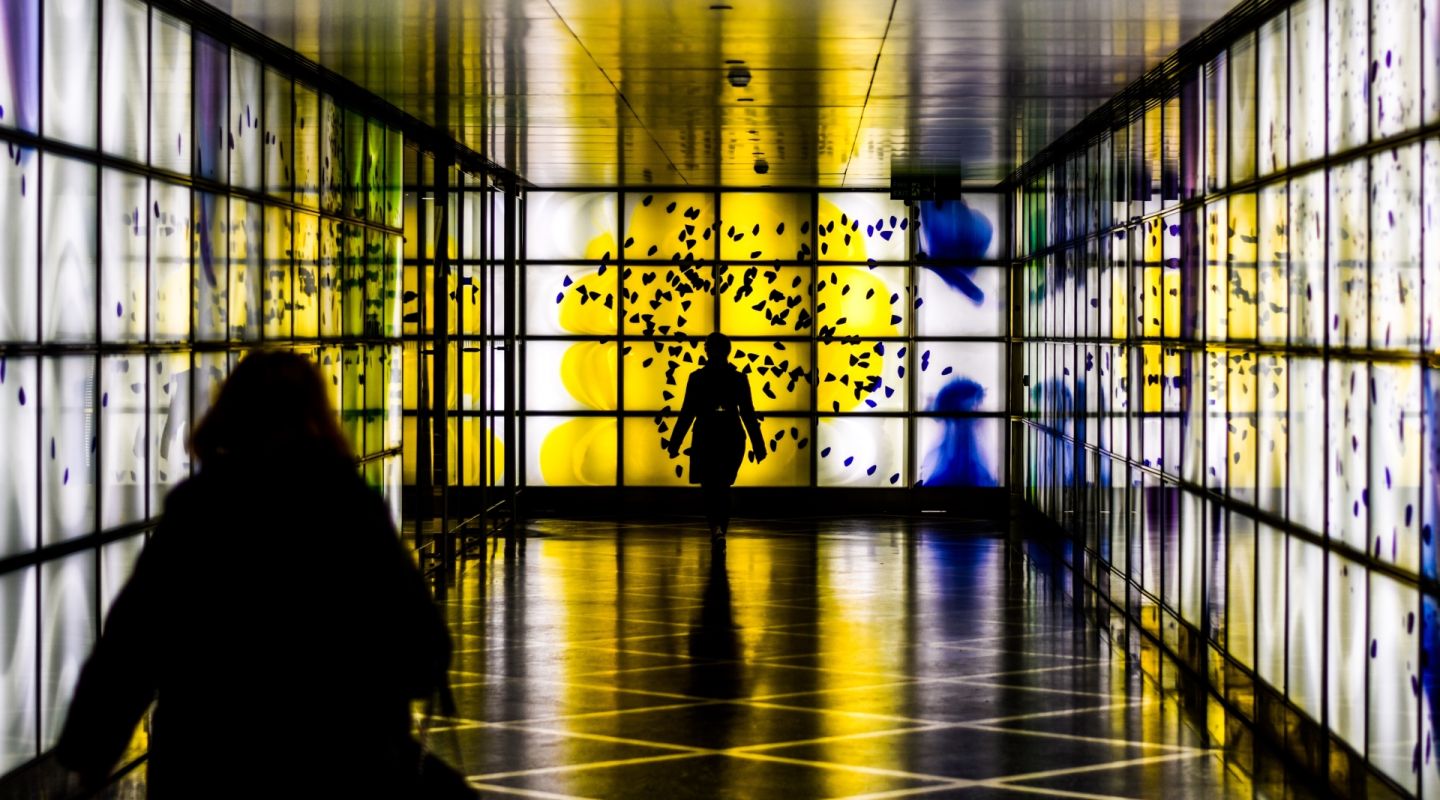 Back to map
Poland
Capital city —

Warsaw
Incarceration rate (per 100,000 inhabitants)

i

2019

/ Central Council of Penitentiary Services - Bureau of Information and Statistics

Name of authority in charge of the prison…

i

(Ministerstwo Sprawiedliwosci)

Total number of prisoners

Average length of imprisonment (in months)

Total number of prison facilities

An NPM has been established

Number and percentage of female prisoners

i

2017

/ Central Council of Penitentiary Services - Bureau of Information and Statistics

Death penalty is abolished
+
Living conditions
Accommodation
The law establishes a minimum standard for living space per prisoner
According to art. 100 of Executive Penal Code the leaving space in a cell, per prisoner, is at least 3m².
In exceptional circumstances and with the director approval, an inmate can dispose of 2m², for a period of 90 days.
The CPT set out a regional standard of at least 4m² per inmates.
In 2016, the Polish National Preventive Mechanism addressed a general motion to the Ministry of Justice indicating the need to increase the living space in prison cells to 4 m² per person. In the NPM's motion, it was stressed that staying in crowded cells increased cases of aggression and lead to excessive excitability and sensory overload.
Prisoners are accommodated in single cells
Individual cells are sometimes used as an award for prisoners.
The cells are composed of bunk beds, shelves, tables, stools, sometimes toilets and sometimes access to hot water.
According to Chapter 6, paragraph 29 of the Ministry of Justice Regulation: "A residential cell should be equipped with a bed for each convict, adapted to the number of prisoners the number of tables, cupboards and stools and means to keep the cell clean".
There is no strict regulation of window sizes.
In some prisons, windows can be opened entirely and they provide the cells with natural daylight.
In the oldest prisons, however, the windows are old and do not let the light pass properly (plastic curtains blocking). This is also the case in cells for "dangerous detainees" at Bydgoszcz Prison and Lublin Prison.
The cells/dormitories are provided with electric lighting
The extra electric light is sometimes insufficient to allow reading, particularly in the block for "dangerous inmates" in Lublin prison.
The cells/dormitories are equipped with heating and/or air conditioning
Prisoners can smoke
There are separate cell for smokers and no-smokers.
Experience shows that prisoners with a better material status are imprisoned in better conditions. They are often not placed in dirty and neglected cells with other inmates. However, these are unofficial rules and practices.
The material conditions vary considerably from an institution to another depending on the date of the prison construction.
The condition of beds and sanitary facilities is sometimes deplorable. In addition, inmates sometimes complain of vermin infestation, particularly in Bydgoszcz Prison. The CPT denounces the state of Warsaw-Grochów Prison.
Bialystok Remand Prison is in very bad conditions. The cells are dilapidated, poorly lit and ventilated.
They can also be considered satisfactory, clean and include natural light, artificial light, ventilation, sanitary annexes. They include single/bunk beds, table, stools, wall shelves and call bells in: Warsaw-Bialoleka Remand Prison, Warsaw-Sluzewiec Remand Prison, Prison No.2 in Strzelce Opolskie and Gliwice Remand Prison (on going).
Most of the establishments visited by the CPT in 2017 need to be renovated. This renovation is usually planned or on-going1.
Hygiene
Prisoners have access to water
Washbasins are sometimes situated outside of the room. Shared facilities, comprising washbasins are usually overloaded.
Showers are located in the cells/dormitories
The location of showers varies between establishments.
Privacy is not always respected. Some collective showers lack curtains.
In the case Szafranski v. Poland, judged by the ECtHR in 2015, the applicant made reference to the lack of privacy in prison showers and considered it contributed to the degrading treatment he was denouncing.
Three units visited by the Commissioner for Human Rights lacked fully enclosed toilets. They were, for example, delimited by damaged curtains which did not reach the floor. In four other units visited, the masking of intimate is not properly installed1.
The regulation of the Ministry of Justice provides a shower time of 10 minutes. The duration of showers varies from one facility to another (5 to 15 minutes).
Men have the right to shower once a week. They can shower twice a week if they do manual work. In practice, they do not always have the possibility to take two showers.
Women have the right to shower twice a week.
Inmates at Grudziądz Prison complain about the small size of the showers.
Sanitary facilities are clean, adequate and accessible
The location of toilets depends on the facility and its obsolescence. Work to rehabilitate dilapidated toilets is underway in the oldest prisons.
Shared facilities such as toilets, wash basins are overloaded, and ventilation is insufficient.
The number of toilets is not sufficient. While a toilet is sometimes assigned to two persons, sometimes it is to 9-14 people. Inmates do not have an equal right of access to toilet. The waiting is long particularly in morning time. This absence of a sufficient number of toilets can lead to conflict between inmates.
In Biala Podlaska and Krosno Odrzańskie, the Commissioner for Human Rights noticed the lack of intimacy and privacy of foreigners using sanitary facilities due to the low size of the barriers between the toilets and showers1.
The prison service provides personal hygiene products free of charge
The hygiene products are of poor quality. Male convicts receive only 100g of soap per month (female convict 200g), two razors per month, 60g of toothpaste per month, 100ml of shampoo per month and two rolls of toilet paper per month.
The prison service provides cleaning products free of charge
The administration provides clothes to indigent inmates.
In high security blocks, inmates classified as 'dangerous' must wear shiny orange uniforms.
Prisoners must wear, according to the article 111 paragraph 2 of the Code of Criminal Procedure, their own clothes and underwear outside the prison except if they are damaged or inappropriate for the season.
Prisoners carry out the maintenance of common areas with cleaning products provided by the administration. Inmates who clean common areas do not receive a compensation for this work.
In some prisons garbage is segregated. Garbage is picked up from cells every day, except weekend. The waste management is regulated by the internal rules of each prison establishment.
Food
Drinking water is free and available in all areas of the facilities
Prisoners have one hot meal per day.
Meals are distributed with an interval of six hours between them.
The administration chooses meal times.
Daily cost of meals per prisoner
30% of this budget is allocated to the breakfast, 40% to the lunch and 30% to the dinner.
Food services are managed by
the prison administration
private food services
Meals are most often prepared by the staff of the penitentiary administration and trained prisoners (Detainees have the possibility to work for free in the prison commissary). Sometimes they are delivered by a private company.
The prison service is required to meet nutritional standards regarding quality and quantity
In the regular, health and religious diets contains 10-15% of protein, fewer than 30% of fat and 50-65% of carbohydrates in each meal.
However, the Commissioner for Human Rights received a considerable amount of complaints regarding the quality, quantity and variety of food.
The prison service provides food that respects special dietary needs
In accordance with the regulation of the Minister of Justice on the nutrition of prisoners, the types of diets for inmates are: diets due to age (under 18 years old, diets more calorific), diet due to health condition (regular diet, easily digestible diet, diabetic diet, individual diet), diet for prisoners working in particularly difficult conditions, religious diet.
The meals for Jewish or Buddhist are not always available (cf. ECtHR case Jakóbski v Pologne, 7 December 2010).
Prisoners eat their meals in
The prison administration thinks interactions between inmates could promote the formation and maintenance of gangs within prisons.
Prisoners can buy food products
Detainees can buy food and tobacco three times a month. Pregnant women have the right to buy additional food products. The prices are averagely 10% higher than outside.
Prisoners can have access to a refrigerator
Prisoners are allowed to cook in their cells or in a shared space
The detainees cannot cook in their cells, except in some open prisons.
Prisoners are allowed to receive food parcels
The packages cannot exceed more than 5kg.