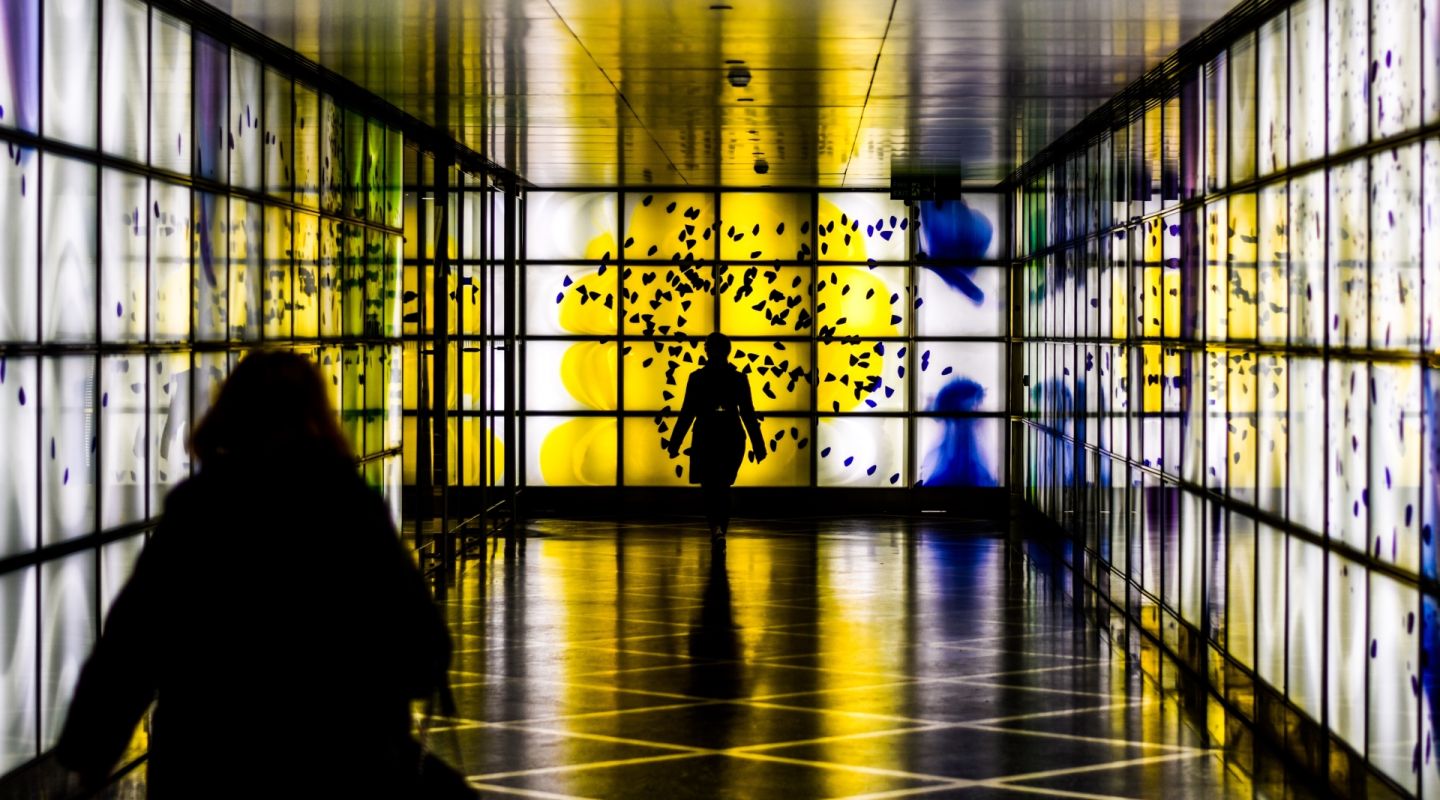 Back to map
Poland
Capital city —

Warsaw
Incarceration rate (per 100,000 inhabitants)

i

2019

/ Central Council of Penitentiary Services - Bureau of Information and Statistics

Name of authority in charge of the prison…

i

(Ministerstwo Sprawiedliwosci)

Total number of prisoners

Average length of imprisonment (in months)

Total number of prison facilities

An NPM has been established

Number and percentage of female prisoners

i

2017

/ Central Council of Penitentiary Services - Bureau of Information and Statistics

Death penalty is abolished
+
Special populations
Women
Number and percentage of female prisoners
Variation in the number of female prisoners
There were 2,436 women in prison as at 2017.
i
2017
/ Central Council of Penitentiary Services - Bureau of Information and Statistics
Percentage of untried female prisoners
i
2017
/ Central Council of Penitentiary Services - Bureau of Information and Statistics
Percentage of foreign female prisoners
i
2017
/ Central Council of Penitentiary Services - Bureau of Information and Statistics
The places where women prisoners are held are of several kinds:
penal institutions exclusively for women
units exclusively for women
The article 87(1) of the Code of Criminal Procedure provides that women shall be separated from men in prisons.
Establishments exclusively for women are rare. Lubliniec prison and the pre-trial detention center of Środa Wielkopolska host exclusively female inmates. Krzywaniec and Warszawa-Grochów prisons are mainly intended for women. In Krzywaniec Prison, there are units for women with disabilities and undergoing addiction therapy. In Warszawa-Grochów prison, there is a unit for women awaiting trial.
Women are often placed far away from their family and children, which can deteriorate family ties.
There is an effective separation between men and women
The separation between male and female is respected.
They may only have to cross each other while moving towards the walking course 1.
Untried female prisoners are separated from the convicted
Women's personal searches are carried out by female officers. Only controls using technical devices (metal detectors, gates) can be carried out by men.
Conjugal visits are allowed for women
According to article 138 §1(3) of the Penal Executive Code, visits in a separate room, without supervision (conjugal visit) is considered as a form of reward.
Pregnant women are housed in specific units or cells
According to Polish regulation of imprisonment, pregnant woman are transferred to the gynaecological-obstetrics hospital department two months before the expected date of childbirth (§28.2 of Regulation for executing the penalty of deprivation of liberty of 2016).
The legislation provides for a sentence adjustment for pregnant women or women with young children
Pregnant women receive proper prenatal care
A pregnant or breastfeeding mother should receive specialist care according to the article 87-3 of the Code of Criminal Procedure.
Pregnant women have some advantages, such as the possibility of getting a longer walk (article 112-1 of the Executive Penal Code), and the right to do additional purchases of groceries (article 113a-1).
They cannot be subject to disciplinary sanctions such as solitary confinement.
According to article 148-2 of the Penal Executive Code, the following disciplinary punishments are prohibited for pregnant women or breast-feeding women:
depriving or limiting the possibility of receiving a package
purchasing of groceries
Childbirth takes place in
The childbirth mostly takes place outside the prison, in a civil hospital. There was one childbirth in prison in 2015 and 41 in outside hospital.
Security staff is prohibited from entering the room during labour and childbirth
Article 115 of the Executive Penal Code provides the possibility for security staff members to be present during medical treatment. In practice, there has been no such case reported in recent years. The officers secure the outside of the ward room during delivery.
Mothers are allowed to keep their children with them
Unless there is a medical contraindication, a woman sentenced to prison can serve her custodial sentence with her child (art 87-4 of the Code of Criminal Procedure). However, the father's agreement is required.
There are specific units for accommodate mothers with young children in Grudziądz and Krzywaniec detention centres. They include a nursery with trained individuals or inmates who have received training to take care of children.
The supervisory staff is dressed in civilian clothes in the presence of children.
Minors
The law bans the imprisonment of minors
no
The legal majority is 17 years old.
Minimum age of juvenile incarceration
15 years old is the minimum age to be exposed to prosecution in pre-trial detention.
In principle, persons under 17 years old cannot be imprisoned but there is a possibility of derogation starting at 15 years old. Persons aged from 13 to 17 years old who have committed a serious crime are placed in "correctional houses" which are the equivalent of juvenile prisons, completely independent from institutions for adults (article 10 of the Polish Penal Code).
Incarcerated minors
i
2017
/ Central Council of Penitentiary Services - Bureau of Information and Statistics
Variation in the number of incarcerated minors
163 minors were in prison in 2016.
Ministry in charge of juvenile offenders
Minors are subject to a specific justice system, the Law of 26 October 1982 concerning procedures in juvenile cases1.
Places of detention established by the "Act on proceedings in juvenile cases" like correctional facilities, shelters and youth educational center are generally adapted to the needs and the situation of minors. Specific situations of minors in prison have not been subjected to detailed monitoring so far.
Alternative sentences exist to avoid imprisonment of minors. Restrictions of liberty are preferred to a prison sentence, that should only be used as a last resort.
Minors can also be placed in centers specialized in the reintegration into the city life.
Minors are usually detained in juvenile establishments.
There are seven different types of establishments for minors: a correctional facility, a juvenile shelter, a hostel, a police establishment for children, a juvenile educational centre, a psychiatric establishment (juvenile ward) or a specialised social care home.
Minors may be placed with adults by decision of the Judge (paragraph 12, chapter 3 of the regulation of the Minister of Justice o- 29 December 2016).
Minors aged over 17 years-old that have committed a crime are the most concerned by this measure.
The CPT considers that material condition in the Juvenile Correctional Facility of Białystok are satisfactory. Double or triple-occupancy bedrooms measure approximatively 15m2. Cells are adequately equipped (full bedding, table, chairs, wardrobes, shelves). Juveniles have good access to natural light and fresh air and sufficient artificial light. The environment can be personalised with plants, pictures, some pets. Each floor is equipped with sanitary facilities, a kitchen, a dining room, a common room with TV and games and a gym1.
Figures on juvenile prisoners are published
Juvenile prisoners are separated from adults
Convicted persons under 18 years old are placed in a separate type of prison – prisons for juveniles. According to article 84 -1, these facilities host offenders under 21 years old.
The law provides for single cell accommodation for juvenile prisoners
The schooling of minors is compulsory
A general and vocational training must be provided, according to article 66 of the Juvenile Justice Act (Ustawa o postępowaniu w sprawach nieletnich), for all minors in detention and re-education centre.
Education is compulsory until 18 years old, including for incarcerated minors.
The Helsinki Foundation notes, however, a failure of the administration in access to education. For example, the administration denied an inmate the ownership of a computer for academic purposes.
The CPT noted the lack of training offered to minors in Bydgoszcz, Lublin and Szczecin prisons.
The law prohibits strip searches for juvenile prisoners
Minors in prison can be subjected to nude searches.
Juveniles offenders are placed in correctional centers and shelters for juveniles. In connection with the need to ensure safety and order in these institutions, the law provides the possibility of subjecting minors and their belongings to searches. Even though regulations were established to address this issue, they were not included in the Act on Juvenile Proceedings, infringing the Polish Constitution. This problem was highlighted by the Commissioner for Human Rights, in the 2015 annual report.
The law forbids solitary confinement for juvenile prisoners
According to Act on coercive measures, minors can be put in solitary confinement in order to prevent attacks on human life and health or acts of self-aggression.
Solitary confinement cannot be applied for a period longer than 48 hours. With regards to minor under 14 years old, the period of solitary confinement cannot exceed 12 hours (article 27-1). This disciplinary measure was used 29 times in 2016.
When the use of force is not sufficient, other coercive measures, including straitjacket, restraint belt and solitary confinement, are authorized to prevent an act of violence or act of self-harm from the minor.
Medical isolation can be applied for security reasons even though the legislation prohibits it. Some minors are place there when they are identified as violent and/or agitated.
The use coercive measure on minors is not fully transparent as there is no central register1.
Children must have access to sport and recreational activities to encourage their re-socialization (article 66 of the Juvenile Act).
Minors can, on a regular basis practice, football, basketball and other sports during competition. The CPT underlined that the current one-hour a day outdoor exercise provided to children should be increased to two-hours a day1.
The CPT notes that minors do, generally, receive a satisfactory education. This education includes school (approx. 6h/weekdays) and vocational trainings such as construction and carpentry2.
There is no specific group in the Prison Service staff that would be intend to the work with juvenile offenders at first hand.
There is no information indicating staff shortages. The CPT notes the absence of allegations of ill-treatment by staff. The minors talked positively about them.
However, inter-violence between minors is present and can lead to risky situations for the staff and the inmates. In 2016, a female staff was attacked by a minor during a riot. During another fight in 2017, a minor stabbed an inmate with a knife1.
At the Juvenile Correctional facility of Bialystok, visited by the CPT, the official day for visits was Sunday from 11am to 1pm. Visits were, in facts, authorized every day and a guest room allowed family members to stay over week-ends.
Minors should be authorised to receive phone calls every day. They sometimes need to earn the right to call by doing chores such as cleaning the floor. Some minors, asked by the CPT, report the impossibility for them to earn this reward due to the lack of time after fulfilling the work the court assigned to them1.
Foreign prisoners
Variation in the number of foreign prisoners
There were 662 incarcerated foreigners in 2016.
The most numerous group of foreigners are Ukrainians, followed by Russians, Vietnamese, Romanians and Bulgarians.
The prison regulations are translated for foreign prisoners
The visits of the High Commissioner for Human Rights highlight the lack of access by foreigners to basic knowledge on life in prison and the rights and obligations of prisoners.
The Ministry of Justice's website publishes a guide explaining the rights of prisoners. This document is available in 26 languages. However, this guide is not adapted to specific needs: elderly persons, people with disabilities, etc 1.
Foreign prisoners can be assisted by an interpreter
Foreign prisoners can be assisted by an interpreter, but only for audiences in the court. A person deprived of liberty has the right to use an interpreter for procedural acts, at any stage of the criminal proceedings.
Foreigners do not have access to interpreters in prison. They have to rely on the staff's knowledge of their language, or even fellow inmates.
Prisons are progressively being equipped with translation devices – translators (160 devices have been purchased in recent years).
Foreign prisoners are entitled to legal aid
Foreign prisoners benefit from legal aid in pre-trial detention, for audiences in the court (if they request it) and for disciplinary proceedings. Foreigners, as well as Polish national inmates, are not assisted by a lawyer when a disciplinary sanction is reviewed by the prison warden.
Illegal stay of a foreigner in Poland is not a punishable with imprisonment as it is an administrative offence.
They can be detained at the Guarded Centres for Foreigners.
A fine may be imposed by a court and an administrative procedure is initiated to oblige the foreigner to return to his home country. Together with the decision on the obligation to return, the judge must also specify for how long the person will be banned from re-entering Poland. This prohibition may apply for a period of six months to three years.
Foreign prisoners are allowed to remain in the country after having served their sentence
under certain circumstances
A foreigner must execute his sentence according to the Executive Penal Code before being handed over to a foreign State.
To be transferred to another State, the consent of the sentenced person is necessary when a measure including deprivation of liberty is involved (art 611b, paragraph 2, subparagraph 2 of the Code of Criminal Procedure).
The majority of foreigners sentenced in Poland execute their sentence in Poland.
Inmates have the possibility to apply for a residence permit if they feel that their life is in danger in their home country.
Foreign prisoners are allowed to work while incarcerated
The regulations of the right to work are the same for Polish and foreigners. English speaking inmates may be asked to give lessons of their language.
Foreigners are allowed to make a phone call abroad. The costs are borne by the detainee.
The regime of execution of penalties is the same for Polish citizens and foreigners. The administration of the unit can make some facilitations such as prolonging the visit of relatives or phone calls.
According to the information obtained from the Commissioner for Human Rights, discrimination based on nationality mainly concerns prisoners of Roma origin. There were no complaints about discrimination against Muslim.
Foreigners undergo a one-step body search (any clothes or underwear) at their admission or in case of disorder. This sort of search is qualified by the CPT as very intrusive and potentially degrading. The National Preventive Mechanism underlines that the staff's behaviour with foreigners was repeatedly qualified as improper, according to their individual interviews with foreign inmates1.
Long-term prisoners
A long-term sentence is considered as such as of
Cumulative sentences have a limit
yes
According to Polish law, penalties cannot be cumulated. The court can apply absorption of penalties or combine them.
There are specific prison facilities for long-term prisoners
Inmates used to be automatically classified as 'dangerous' and placed in a high-security district, in solitary confinement, based only on the length of their sentence.
After two condemnations from the ECtHR Horych v. Poland and Pugžlys v. Poland, this practice was unauthorized by law in 20151.
In spite of this improvement, persons executing long sentences still suffer from a lack of cultural activities, job opportunities and training.
Life sentences are banned
People serving a life sentence
i
2017
/ Prison service statistics
Variation in the number of people serving a life sentence
There were 380 inmates executing life sentences in 2016.
Life sentences are pronounced in case of treason, assassination of the Polish President, genocide, crime against humanity, use of weapons of mass destruction or any other war crimes, homicide, and heavy bodily injury causing death.
There are specific prison facilities for life-sentenced prisoners
A person condemned to a life sentence can ask a sentence adjustment measure after having served at least 25 years. This duration can be extended by the judge. The current Minister of Justice would like to reform the Code Penal and lengthen it up to 30 years.
Persons sentenced to 25 years can be released conditionally after serving 15 years of the sentence.
Untried prisoners
Variation in the number of untried prisoners
There were 7,239 persons awaiting trial in 2017.
Untried prisoners are separated from the convicted
Pre-trial detention centers are separated from prisons. It can be completely separate facility or separate block of a prison. The conditions in pre-trial detention centers are usually worse than in establishment for sentenced inmates. Due to the high rotation of prisoners, the cells and equipment are usually more degraded.
The law provides for release on bail for untried prisoners
In theory, pre-trial imprisonment cannot exceed three months. This period cannot be extended for more than two years. In exceptional situations, this measure may be renewed for a second period of two years.
As of 30 July 2017, 8 people had been in custody for more than 2 years1.
This sort of detention can only be ordered when:
there is strong evidence of guilt against the defendant
if person poses a threat to society
there is a significant risk that the person will abscond and not appear for trial
s/he is prosecuted for a long sentence
Individuals prosecuted for violence and physical injury leading to death are more likely to be held in custody
In the context of domestic violence, pre-trial detention is applied almost automatically.
It is possible to appeal against a pre-trial detention decision. 5,227 persons contested their pre-trial imprisonment before courts in 2014. Only 8.4% of the complaints were brought to a judge1.
Untried prisoners do not benefit from a detention regime congruent with the principle of presumption of innocence. They are not allowed to make phone calls. Access to work and activities is very limited.
Minorities or indigenous people
Data collection about prisoners' minority or indigenous background is allowed
yes
This information is collected during the initial conversation with the inmate.
Minority or indigenous backgrounds are criteria for specific cell or unit assignment
Prison staff can choose a living cell for prisoner based on ethnicity or religious affiliation, provide access to religious services or a religious diet.
Prison services tend to gather together prisoners of the same religion.
The specific needs of prisoners are taken into account with regard to
LGBTI people
The prosecution or imprisonment of a person on the grounds of their sexual orientation or gender identity is banned
LGBTI persons are separated from other prisoners
Assignment of transgender prisoners to a specific facility depends on
The decision to place a person in a male or female district is based on the biological sex. The possible transition made by a prisoner is not taken into consideration.
The non-governmental organisation Kampania Przeciw Homofobii (Campaign Against Homophobia) received a complaint from a transgender person whose new sexual identity had not been legally recognize. This person had been placed in a unit for persons of the gender inscribed in his identity card.
Transgender prisoners benefit from specific health care
The situation of transgender persons in prison is not recognized. However, according to knowledge of Kampania Przeciw Homofobii, even the common, public and private, health system is not adapted to the special needs of transgender persons.
According to information obtained from Kampania Przeciw Homofobii complaints from convicted LGBTI persons are not numerous. This may be due to the applicants' concern that their sexual orientation will be revealed rather than a lack of violation of their rights.
Elderly prisoners
The prison service keeps a record of elderly prisoners
Elderly prisoners (≥60 years)
The number of elderly inmates increased by 8.9% compared to 2016. There were 2 567 elderly inmates that year.
i
2017
/ Central Council of Penitentiary Services - Bureau of Information and Statistics
Elderly prisoners do not receive specific care. The Penal Executive Code distinguishes only two groups of age –inmates between 15 and 21 years old and adults –older than 21 years old. There is no specific regulation concerning the way seniors serve their sentences. Living conditions are also the same as for other prisoners.
In 2016, the Commissioner for Human Rights conducted research concerning the situation of elderly inmates. Even though the delegation received many complaints about health services in prison, elderly prisoners assessed well the medical care provided to them. However, there are not enough places for chronically ill prisoners in the hospital. The only prison hospital suited for long term conditions has 36 places for patients. According to data from 2016, patient had to await three years.
The law does not provide early release for eldertly prisoners. Age is not considered as a criteria to shorten a sentence, postpone or interrupt its execution. According to article 153 -1 of the Penal Executive Code, the court may only interrupt imprisonment due to serious illness.
Persons with disabilities
Prison facilities are adapted to the needs of prisoners with disabilities
Sixty establishments are adapted. Generally, people with disabilities do not have enough inclusive infrastructure. They tend to be subject to humiliating situations such as lack of autonomy and the need for help to go to toilets.
Some inmates may have to help persons in wheelchairs to move. The prison administration does not take into consideration disabilities and disabled prisoners may be placed in cells upstairs or even in bunk beds. A disabled person may be placed in a pre-trial detention area for lack of sufficient places in prison. The 3m2 required by law are too narrow for wheelchairs. In many prisons, the disabled have limited access to common areas, showers and outdoor spaces.
Persons with disabilities can sometimes receive degrading treatment from fellow inmates, such as been removed from their wheelchairs
Disabled inmates do not have enough offers for suitable reintegration programs.
Bydgoszcz Fordon prison has a unit for the blind. Blind inmates are placed in double cells in the company of a carefully selected inmate who can guide and help them.
The Commissioner for Human Rights noted that all the units designed for inmates with disabilities allowed them to function independently1.
Death penalty prisoners
Death penalty is abolished
The last execution took place in 1988 in Krakow. Stanisław Czabański, convicted for rape and murder, was executed by hanging.
A moratorium on the death sentence was announced in 1995. It was later abolished on September 1, 1998 by the newly introduced penal code of 1997 and replaced with life imprisonment.
There is no ongoing debate about the possibility of restoring the death penalty. The last time a public figure presented such proposition was back in 2006. President Lech Kaczynski brought the subject to light but did not find sufficient support to continue defending the measure.