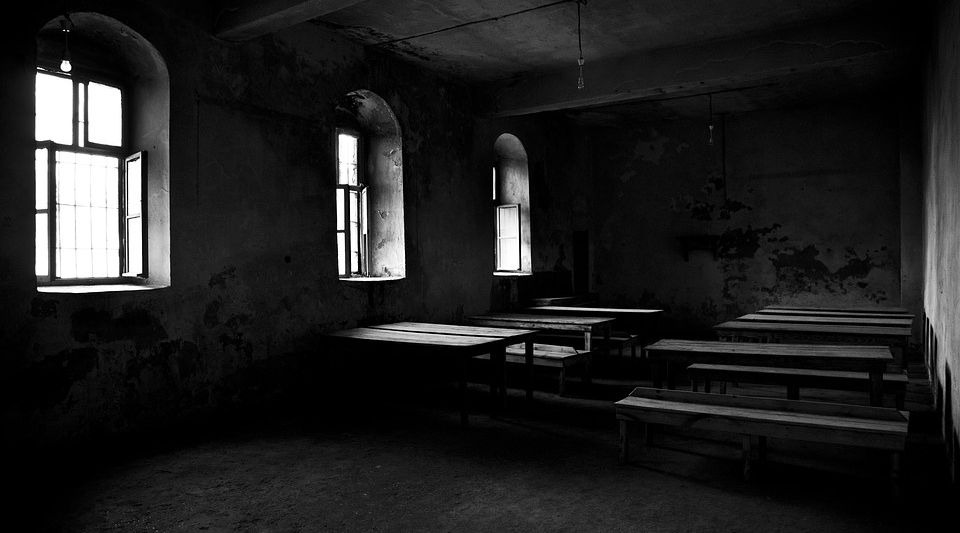 Back to map
Turkey
Capital city —

Ankara
Nature of the political system

Name of the authority(ies) in charge of the…

Total number of prisoners

Total number of penal institutions

i

2017

/ Turkish Bars Association (Türkiye Barolar Birliği)

i

2017

/ Hurriyet Daily News

Prisoners in pre-trial detention

The death penalty is abolished
+
Author(s)
Civil Society for the Penal System (CISST) / Other confidential sources
Daily life
The cells and their equipment
The cells are communal, small, and usually have bad ventilation. Originally made for groups of 20 to 30 people, they resembled communal "dormitories" but with time have become smaller. The new model has a maximum capacity of three people in order to limit contact between inmates.
Prison overpopulation deteriorates living conditions. As of October 2017, at least 22,000 prisoners were sleeping on the floor due to lack of available beds. Sometimes prisoners take turns sleeping on the beds; some sleep during the day, others at night.
A gymnasium in the Karabuk prison had become a makeshift cell, housing about a hundred prisoners.
Upon arrival, the prison administration provides each prisoner with a mattress and a blanket. Other effects and small furniture needed on a daily basis are the prisoner's responsibility. Fridges, plastic chairs, small tables, and dressers are for sale at the prison commissary.
Each cell has an outdoor courtyard of about 20m². Prisoners under "general" confinement regime have all-day access. Those with aggravated life sentences have access to one hour per day (up to four hours in some cases).
The overpopulation also limits prisoners access to sanitary facilities. Waiting in line to use the showers and toilets is common, and time of usage is restricted.
The regime for type F high security prisons is isolation. The cells are arranged so that the prisoner never has to leave; they include a bathroom, bed, table, and chair. They are soundproof and are rarely bigger than three metres long. Prisoners don't have contact with their fellow inmates. They have access to neither books nor music.
Food
The prison administration gives out three meals a day. The tap water available in the cells is not drinkable so prisoners must buy bottles of water. Frequent complaints about the quality and quantity of food provided are often met with no response.
The authorities admit that portion sizes are calculated based on prison official capacity, and not in terms of the actual number of prisoners. Prisoners may supplement their meals with commissary products.  
At the Silivri prison, meals are served cold and food is insufficient. According to prison administration, the food shortage is due to the high occupancy rate. Prisoners without financial resources suffer from malnutrition.
Breakfast at the Bafra prison consist of a piece of bread, a bit of jam (or spread), and a cup of tea. Sometimes an egg is included.
Specific dietary needs of ill prisoners are often ignored. The only special diet provided to "ill" prisoners consist of serving the same meal, but without oil or salt.
Hygiene
The prison administration does not provide personal hygiene products. Prisoners must rely on the help of their loved ones to obtain these products and can also buy them at the commissary. However, generally the products are expensive and of poor quality.
Loved ones provide clothes. All clothing items are submitted at the prison entrance under strict control and are regularly rejected. Authorities can reject, for example, a black vest.
Temperatures are high in the summer and low in the winter. A heater is available in some institutions.
Hygiene conditions are highly deteriorated in the overpopulated institutions. The 100 prisoners living in the makeshift communal dormitories in the gymnasium at the Karabut prison have three bathrooms and three showers. Difficult access to sanitation facilities seems to be a widespread issue.
Access to water varies depending on the institutions. In some places like the Bandirma prison (north-west), water is restricted. Prisoners have access to the showers once a week for five minutes. The type F high security prison in Endirne has limited access to hot water.
The Kirklareli prison (north of the country) is obsolete and unsanitary. It is infested with harmful rats and insects and, despite multiple complaints, the authorities have refused to take extermination and disinfection measures. A private company provides maintenance of the premises. The hygiene is deemed concerning. The walls are humid and the paint is flaking. The non-isolated cells gets cold air currents at night. Prisoners stay warm by filling up plastic bottles with hot water.
Health
The Ministry of Health oversees health care in prisons. The police is in charge of transfers to hospitals. Medical personnel are understaffed particularly considering the high growth rates of the prison population. As of 2016, medical staff included:
471 health care staff (as well as 207 under contract)
675 psychologists
10 doctors
3 dentists
3 nutritionists
According to a special report on torture and mistreatment from the United Nations, at the end of 2016 only one general practitioner and one dentist was available to over 1,000 prisoners in the Diyarbakur prison. The lack of trained staff has led to considerable violations of prisoner human rights. It is sometimes impossible to reach the nurse in emergency situations. Quick consultations lead to misdiagnoses.
Medication is free however access sometimes faces lengthy delays.
Medical staff is present, on average, one to two half-days per week. Prisoners can have medical consultations once a week. Unless under extreme circumstances, prisoners must wait at least one week between appointments. Consultations with both doctors and dentists are sometimes done in handcuffs.
A doctor examines incoming inmates. No follow-up examination is done. The overpopulation is a contributing factor to disease transmission and their evolution is sometimes hard to follow.
Many health problems are linked to the detention conditions. Low temperatures favour cases of recurring flu. Regardless of their conditions, sick prisoners must be present during roll-call.
Lack of physical exercise is at the source of blood circulation problems. Cancer, heart problems, and tuberculosis are common illnesses. Individuals with HIV/AIDS are rarely identified and properly treated.
Although authorized, hospitalizations are complex in practice. The police is the referring authority on cases of hospitalization. Along with the prosecutor, they also decide on who is permitted access to visits by relatives. Some families are not allowed to visit hospitalized prisoners, even if they are in critical condition. Hospitalized prisoners are placed in designated rooms, generally located in the basement or by the mortuary. Some hospitals don't provide specific rooms to accommodate prisoners.  
Platform for Peace & Justice has denounced the struggles prisoners face in order to access health care in the Kirklareli prison. Some prisoners aren't transferred to hospitals even when the doctor is the one making the request. They can, in some instances, be transferred two months later.
Activities
Most cells are connected to an outdoor yard1. This 40m2 courtyard is surrounded by high walls and is accessible all day in most establishments.
Sports activities such as basketball or volleyball are organised in some establishments.
Political prisoners (members of the PKK), unlike other prisoners, do not have access to the cultural or sports activities organised in the prison. These restrictions particularly affect those accused of affiliation with the Gülen movement.
— Political prisoners
Political prisoners are not permitted to leave their cells. They share a two-storey cell with five inmates. The toilets and showers are on the first floor and beds on the second. Hot water is available once a week. Cell maintenance is the inmates' responsibility and tasks are divided in turn.
Inmates can purchase products once a week by making selections from a prison provided list.
Visits with relatives, separated by a glass barrier, take place once a week, and in a parlour without separation once per month.
The typical day of a political prisoner -sharing a two-storey cell with five inmates- begins with a wake-up call at 7:30 am. Guards conduct an inmate count at 8:15 Breakfast is distributed at 8:30 am. Guards allow access to the outdoor courtyard after breakfast. Beginning at 9:00 am some prisoners organise classes, such as English. A break is scheduled at 10:30 am. Lunch is distributed at 12:00 pm and the afternoon is free until 6.30 pm. Inmates may watch television, listen to the radio, or read books and newspapers. Dinner is served at 6:30 pm. Guards close access to the outdoor courtyard at 8:15 pm. A new inmate count is conducted in the early evening and lights are switched off at midnight.
Work
The administration recorded 50,348 prisoners who benefited from employment in 2017.
Some prisoners worked in community service,maintaining communal areas, and preparing meals. Outside companies offer work by using the establishment's workshops (for example textiles or agricultural production).
The conditions of work in prison do not comply with the labour code. Working days often exceed the legal hourly threshold and there are no contributions for retirement. Insurance exists to cover inmate accidents at work, health, and maternity expenses.
Prison wages represent an average of one quarter of the minimum wage. The remuneration varies between seven and ten Turkish lira (1. 5 -2 Euros) per day. Remuneration is paid into a registered account from which the penitentiary administration deducts a portion for management fees.
— Forced labour in open prisons
Forced labour in prison is prohibited by law, however all prisoners placed in an open prison are required to work.
The director of an open prison told the CISST that prisoners are not obliged to work. Jobs would only be provided for the purpose of preparing prisoners reintegration. Prisoners from the same institution however reported having been forced to work, including on weekends, in workshops run by private companies. Prisoners are forced to work under the conditions imposed upon them, and staff threaten inmates who resist with transfer to closed prisons.
Schooling and professional training
Training in prison is the responsibility of the Ministry of Education.
In 2016, a total of 652 teachers were part of the General Directorate of Prisons and Detention Houses. There are 268 staff in integration and probation services.
Literacy courses are offered to illiterate inmates however they are not obliged to participate.
Middle school education is provided within prison facilities, and high school education is accessible via correspondence. University courses are offered on a more restricted basis,also by correspondence.
The prison administration's activity report for the year 2016 recorded the following inmate participation in education:
10,762 in literacy classes
35,647 in school and university education
386 in distance education
62,490 in vocational training
The report states that prisoners also have access to sports and cultural activities, religious education, and library activities.
Media
Internet access is prohibited in prison.
Access to books and newspapers is restricted. All documents are verified by a commission for authorisation. Access to documents in a foreign language is more restricted because the commission is often unable to control them.
Relatives are not allowed to bring books to the prison. Prisoners have access only to those available in the institution's library.
Each month, prisoners provide a list of newspapers they wish to obtain. Any materials or media considered to be opposition press, such as the Yeni Asya newspaper, are banned.
Cells are often equipped with a radio and a television,but only at the prisoner's expense. Some institutions prohibit them. Guards may confiscate these items without prior justification. The television channels and the radio stations are selected before being given to inmates and only pro-government programmes are allowed.
Religion
Respect for the free exercise of worship varies according to the establishment.
It is fully approved in some institutions, such as Kirklareli or Bursa Prison 1.
Some institutions hinder access to religious texts such as the Quran. The wait times for such access are lengthy, as is the case in the women's prison of Duzce.
Prayer mats are not provided.
Prisoners can most often pray individually however some prisoners report heavily repressive measures on this activity.
External participants
As of 2015, the Ministry of Justice no longer allows non-governmental organisations to intervene in prison.
Financial resources and destitution
The circulation of money within the prison is not permitted. Prisoners have a registered account into which their wages, or money sent by relatives, can be transferred.
Prisoners must sign, at the time of entry into prison, a document permitting the prison administration to manage their registered account. An amount is allocated to the running costs of this account.
Prisoners' financial resources often come from their families. Prisoners from humble backgrounds work whenever they can to support themselves.
— The cost of living in prison
Prisoners must buy a large number of daily use products or services including drinking water, gas, toilet paper, soap, books, phone calls, transfers to the hospital, among others. The prison administration is not able to meet basic needs, which leads to hygiene problems, the spread of disease, and poverty. The administration does not provide sanitary towels and some women, with limited financial means, cannot afford them.
Indigent prisoners live in precarious conditions. Foreign prisoners, often far from their families, cannot provide for their basic needs by themselves. Some churches offer donations to help them. LGBTIQ inmates, sometimes rejected by their relatives, may find themselves in similar situations.
Collective movements
Numerous hunger strikes were identified during the year.
In February 2017, Kurds prisoners, convicted for joining the PKK, began a hunger strike in six prisons. They denounced abusive placement in solitary confinement and constant ill-treatment. They demanded the release of Abdullah Ocalan 1, former leader of the PKK, imprisoned on the island of İmralı. Amnesty International and the Committee for the Prevention of Torture (CPT) repeatedly report the psychological torture of one of the PKK's founders.
Eighty-five people were on a hunger strike in April 2017 in four different prisons.
Security and safety
Security measures vary depending on the type of establishment.
The F-type prison, Silivri, has sophisticated security measures. Guards observe prisoners from the top of watchtowers1, and metal detectors and iris recognition devices have been installed at the entrance to the facility.
Strip searches and cell searches are considered particularly humiliating by prisoners. The procedure and frequency vary from one institution to another.
The use of isolation confinement is recurrent and abusive and reserved mostly for political prisoners.The German-Turkish journalist Deniz Yücel has been kept in isolation confinement for several months in the Silivri prison.
The use of "sponge cells" (süngerliodala in Turkish) is widespread; they take their name from the yellow foam mattress that surrounds their walls. The attorney Banu Guveren reported that a female client was confined in one of these cells for 30 days, deprived of all human contact. Her mattress was waterlogged when she arrived in the cell These "sponge cells" would be considered, along with the beatings, as an additional disciplinary measure.