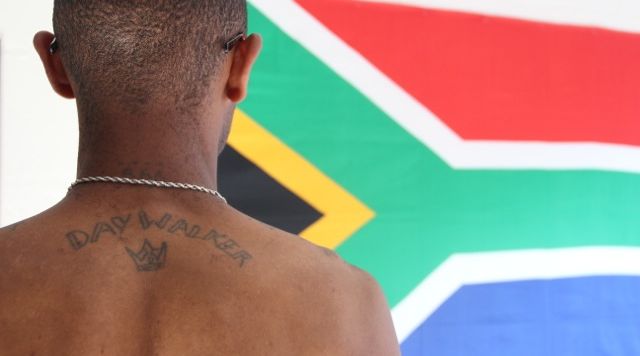 South Africa
Capital city —

Pretoria
Incarceration rate (per 100,000 inhabit…

Name of authority in charge of the pris…

Total number of prisoners

i

2017

/ Department of Correctional Services

Total number of prison facilities

An NPM has been established

Number and percentage of female prisone…

i

2017

/ Department of Correctional Services

i

2017

/ Department of Correctional Services

Death penalty is abolished
+
Introduction
South Africa's prison population has been increasing since 2016, after six years of decline. The prison population rate –286 prisoners per 100,000 inhabitants– remains high but has considerably decreased since 2004, when it stood at 403 prisoners per 100,000 inhabitants.
High overcrowding rates undermine living conditions. Some cells house two or three times the number of inmates they are designed to hold. Detainees do not have access to proper medical attention. Only a small percentage of prisoners have access to education, work, sports or to the library.
Violence and ill-treatment are common during arrest and while in prison. Gang culture is very present in South Africa and therefore reflects behind bars. Sexual abuse is a common phenomenon and it is linked to overcrowding rates and understaffing.
South Africa has two super-maximum security prisons: C-Max, in Pretoria, and Ebongweni, in Kokstad. The second one is considered to be the biggest super-max prison in the world, with 1,440 places.
The prison system also includes two privately-run prisons: the Kutama Sinthumule Correctional Centre is run by the American private corrections' company GEO Group, and the Mangaung Correctional Centre is run by the British security company G4S. Allegations of torture, including electrocuting inmates, have been made against G4S prison workers in the past.