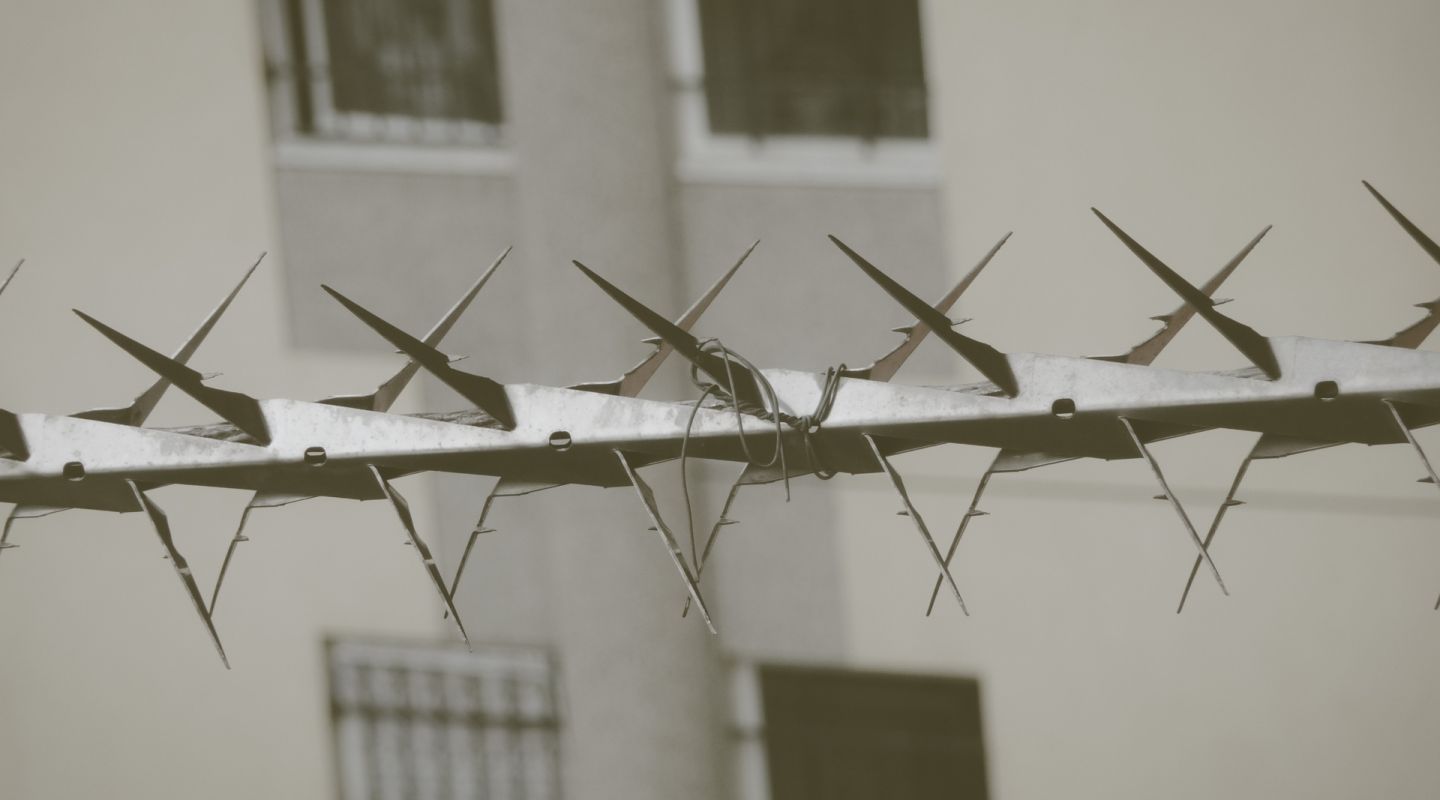 France
Capital city —

Paris
Incarceration rate (per 100,000 inhabit…

i

2015

/ Penitentiary Administration

Name of authority in charge of the pris…

Total number of prisoners

i

2015

/ Penitentiary Administration

Average length of imprisonment (in mont…

i

2015

/ Penitentiary Administration

Total number of prison facilities

An NPM has been established

Number and percentage of female prisone…

i

2015

/ Penitentiary Administration

i

2015

/ Penitentiary Administration

i

2015

/ Penitentiary Administration

Death penalty is abolished
+
For more information
Key websites
La FARAPEJ: Fédération des Associations Réflexion-Action, Prison Et Justice (Federation of Human Rights Associations)
Chroniques d'actualité Prison-Justice (Prison-Justice news column)
Fiches conseil (70 fiches d'information thématiques sur la prison et la justice pénale) Tip sheets (70 thematic information packs on prisons and penal justice)
Revue Prison Justice, réflexions sur la justice pénale, la prison et l'action des associations Prison Justice periodical reflections on penal justice and prison and association activities
FARAPEJ et Carcéropolis: Guide des associations intervenant dans ou autour des prisons / Guide to associations engaged in or around prisons (only in French)
Carcéropolis: multimedia information portal on prisons (only in French)
International Prison Watch – French section (OIP-SF) and Dedans-dehors / Inside-Outside: OIP-SF's blog on Mediapart (only in French)
General Inspector of Confinement Centres (CGPL)
Annual Report 2014
Opinions and Recommendations of the French 'Contrôleur général des lieux de privation de liberté'. 2008-2014, 2014, 234 pages.
Ban public/ Public bench: information portal on prisons (only in French).
Directorate of Prison Administration (DAP), Key Figures Prison Administration as from the 1st of January 2015
La Cimade, Étrangers en prison, à l'ombre du droit. [Foreigners in prison, in the shadow of the law], 2014, 59 pages (only in French)
Crimino corpus, Museum of the history of justice, crime and punishment
---
Reports [mostly in French]
---
A few (French-language) publications
COMBESSIE Philippe, Sociologie de la prison [Prison Sociology], La Découverte, coll. Repères, 2009, 128 pages.
CNCDH, CREDOF, OIP, Défendre en justice la cause des personnes détenues, actes du colloque [National Consultative Commission of Human Rights (CNCDH), Centre for Research on Fundamental Rights (CREDOF), International Prison Watch (OIP), Defending the cause of prisoners in court, colloquium proceedings], La Documentation française, 2014, 264 pages
DINDO Sarah, Parlons prison en trente questions [Let's talk prison in thirty questions], La Documentation française, 2015, 96 pages
FASSIN Didier, L'ombre du monde. Une anthropologie de la condition carcérale, Paris, Seuil, coll. "La couleur des idées", 2015, 601 pages
FASSIN Didier, Punir, une passion contemporaine, Paris, Seuil, 2017, 208 pages
NOËL Étienne and SANSON Manuel, Aux côtés des détenus. Un avocat contre l'État [Side by side with prisoners. A lawyer vs. the State], François Bourrin Éditeur, 190 pages, 2013
International Prison Watch (OIP), Passés par la case prison [Gone through jail], La Découverte, 2014, 208 pages
International Prison Watch (OIP), Le guide du prisonnier [The prisoner's guide], OIP-SF, La Découverte, 2012, 704 pages
THONNELIER-LEMAITRE Francine, On m'appelle la mule. Paroles libres de femmes en prison [They call me the mule. Uncensored women prisoners' voices], Chronique sociale, coll. Comprendre les personnes [Understanding people], 2015, 143 pages.
TIGNOUS, Murs… Murs. La vie plus forte que les barreaux [Walls… Walls. Life is stronger than prison bars], Glénat, 2015, 152 pages.
---
Documentaries and audio materials
DROLC Nicolas et LIVROZET Serge, Sur les toits (On the Roofs), 90 minutes, 2013.
FERRAN Nicolas et GAUTIER Samuel, À l'air libre (Outdoors), 80 minutes, 2016.
MERCURIO Stéphane, À l'ombre de la République (In the Republic's Shadow), 100 minutes, 2011.
RECHARD Catherine, Le déménagement (The Move), 2012.
La Revue sonore, Le son de l'intérieur (Indoor Sound). Dix photographies sonores à la maison d'arrêt des Baumettes (Ten sound photographs from the Baumettes remand prison)