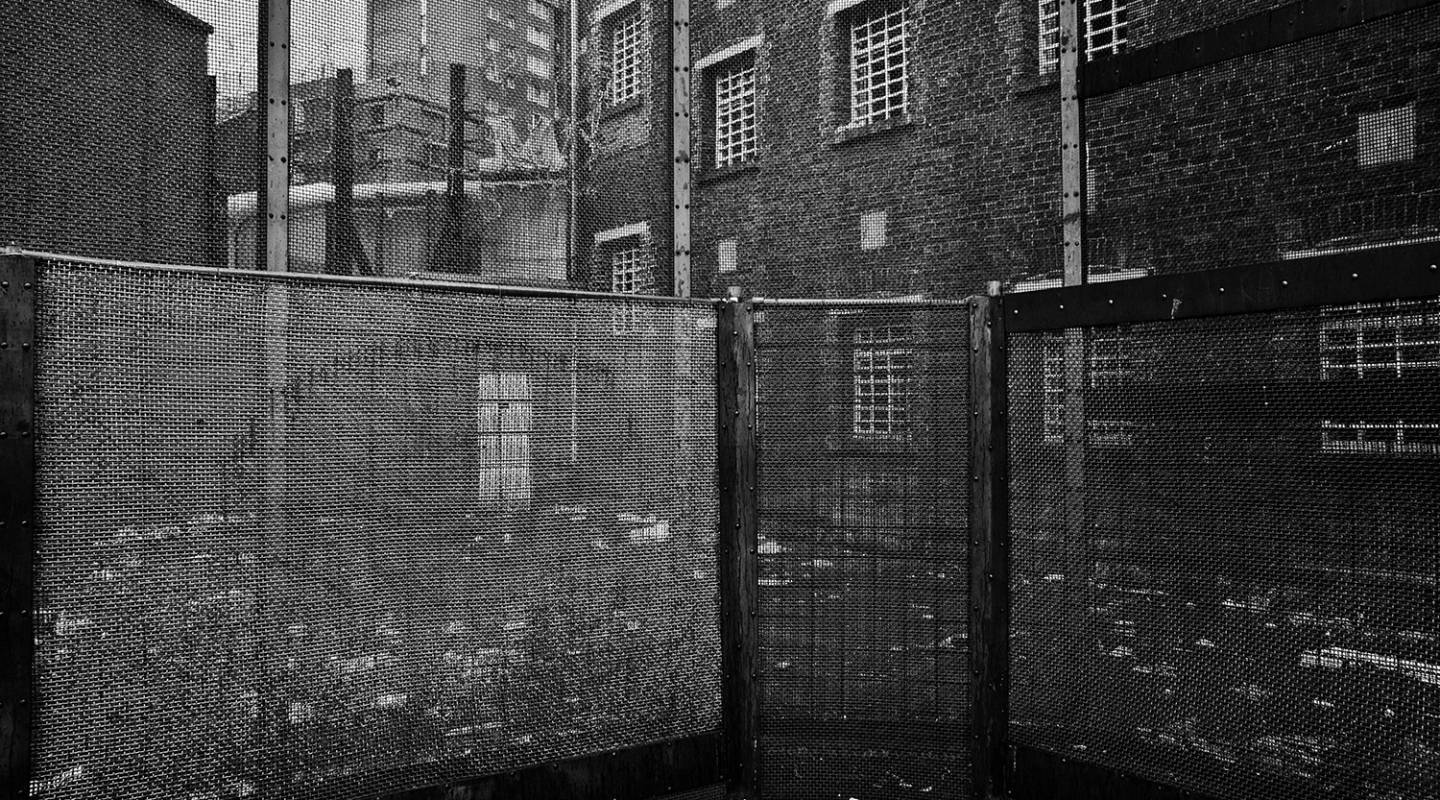 Back to map
Belgium
Capital city —

Brussels
Incarceration rate (per 100,000 inhabit…

i

2017

/ Federal Public Service Justice

Homicide rate (per 100,000 inhabitants)

Name of authority in charge of the pris…

Total number of prisoners

i

2017

/ Federal Public Service Justice

i

2017

/ Federal Public Service Justice

Total number of prison facilities

An NPM has been established

Number and percentage of female prisone…

i

2017

/ Federal Public Service Justice

i

2017

/ Federal Public Service Justice

Death penalty is abolished
+
Health
Organisation of health care
For many years, medical personnel have been requesting a transfer of competence to the Federal Public Service Health. Politicians explain that the project is under study.
Every prison facility has a health care unit
Psychosocial services are under-staffed in almost all prisons in the country. The ratio is 1.5 social workers per 100 prisoners.
Certain institutions have a medical-surgical centre where exams and interventions are carried out.
Number of medical staff (FTE)
(161 full-time equivalent)
i
2018
/ Federal Public Service Justice
Care is generally provided in general and specialized medical institutions. The medical teams are insufficient in number and skill. There is a blatant absence of specialists: kinesiotherapists, dentists, ophthalmologists, and dermatologists.
Prisons that do not have the appropriate facilities transfer prisoners to civilian hospitals.
Access to health care
Health care is free
yes
Medication is generally free of charge, but prisoners are responsible for certain items (ex: dentures).
Prisoners can access health care units after
Two "health" reports from the Belgian Health Care Knowledge Centre (KCE) and the surveillance commission published in 2017 describe an alarming situation:
Half of the prison population is in bad health: prisoners consult with a general practitioner 18 times a year on average, and a psychiatrist three times a year ;
The length of these consultations is often very short: sometimes two to four minutes per patient ;
The wait time to meet with a specialist is very long: two months for a dentist's consultation.
Medical examinations are carried out on a confidential basis
Medical discretion is generally respected. However, some diagnoses are still reported, especially during outpatient consultations in medical rooms with multiple beds.
Ongoing care of prisoners has become a problem: there is no protocol in place to link medical care from before, during, and after incarceration.
Prisoners must systematically make a written request in order to have access to unit care. Nurses distribute medication. However, sometimes guards or prisoners are put in charge of distribution instead.
In such cases, security measures are implemented. This often delays access to care.
In 2017, 40% of medical extractions done at the St-Gilles prison were delayed.
Physical health care
Skin diseases remain a major problem in prison. AIDS, tuberculosis, hepatitis C, heart disease, and diabetes particularly affect the prisoners.
Prisoners suffering from infectious diseases, such as tuberculosis or scabies (disease associated with a bad hygiene), are segregated from the general population. Prison Directors tend to place prisoners suffering from similar conditions (diabetes, substance abuse…) in the same location. Practical reasons are behind their motivation, such as movement management. Prisoners with an infectious disease can also have their right to work rejected. Medical services often report the ostracization or even discrimination that results from these practices.
Actions regarding risk reduction are limited. Only a few pilot projects exist (including those related to suicide).
Mental health care
Psychiatric internees (prisoners not guilty by reason of insanity) are held, in principle, at a specialized institution. There are five: in Ghent, Antwerp, Paifve, Mons and Tournai. (See "Premises"). They are divided in three categories:
Social defence institutions (EDS): There is only one, in Paifve, reserved exclusively for psychiatric internees. It is under the control of the prison administration.
Civil hospitals: Mons and Tournai. They have a section for psychiatric internees. The institution is managed entirely by the Ministry of Health. Patients usually wait from two to four years in the psychiatric wards of prisons without adequate care before transfer to one of the two civil hospitals.
Institutions of forensic psychiatry: Ghent and Antwerp. This type of institution only admits psychiatric internees. The SPF Justice is in charge of security and infrastructure; the Ministry of Health manages health care.
Three new institutions of forensic psychiatry were announced in Alost, Wavre, Paifve. No timeline is set.
Prolonged waiting time to be placed in a civilian hospital is denounced by the Committee for the Prevention of Torture (CPT) of the Council of Europe. Belgium was condemned in September 2016 by the European Court of Human Rights in the pilot Judgment W.D. v. Belgium.

The CPT pointed out in a public statement on 13 July 2017 the particular situation of psychiatric internees during social movements. They appear even more vulnerable than other prisoners (See "Staff").
In July 2017, the European Court of Human Rights (ECHR) notes the insufficiency and vagueness of the legal and administrative framework, which provides for the use of coercive measures. The CEDH relays the concerns of on lookers from all over the world. The European Court then denounces the gaps in the prison guards' training, pointing out that one guard had no training concerning mentally ill people. It adds that even though Michaël Tekin's mental state was known to the authorities and had led to his committal, his cell was in one of the regular wings of the Prison. The court once again notes the structural problem of Belgian prisons where psychiatric internees are placed in regular regimes. (See "Health")
There is a high number of addicts. One study showed that 33% of surveyed prisoners consume drugs on a regular basis.
Another study showed that 68% of prisoners estimate being highly dependent on psychotropic products, both legal and illegal. Antidepressants are used as a default instead of actual care. 43% of the delivered prescriptions are antidepressants and anxiolytics.
Prisoners with psychiatric disorders are overrepresented in prisons. The lack of professional mental health care is critical. Requests for external support to manage psychiatric pathologies can, in some cases, require a one to two year wait time.
In July 2017, the European Court of Human Rights (ECHR) condemned Belgium for not fulfilling its duty to provide psychiatric care. Belgium was supposed to provide care in German for a German-speaking prisoner. German is one of the official languages of the kingdom.