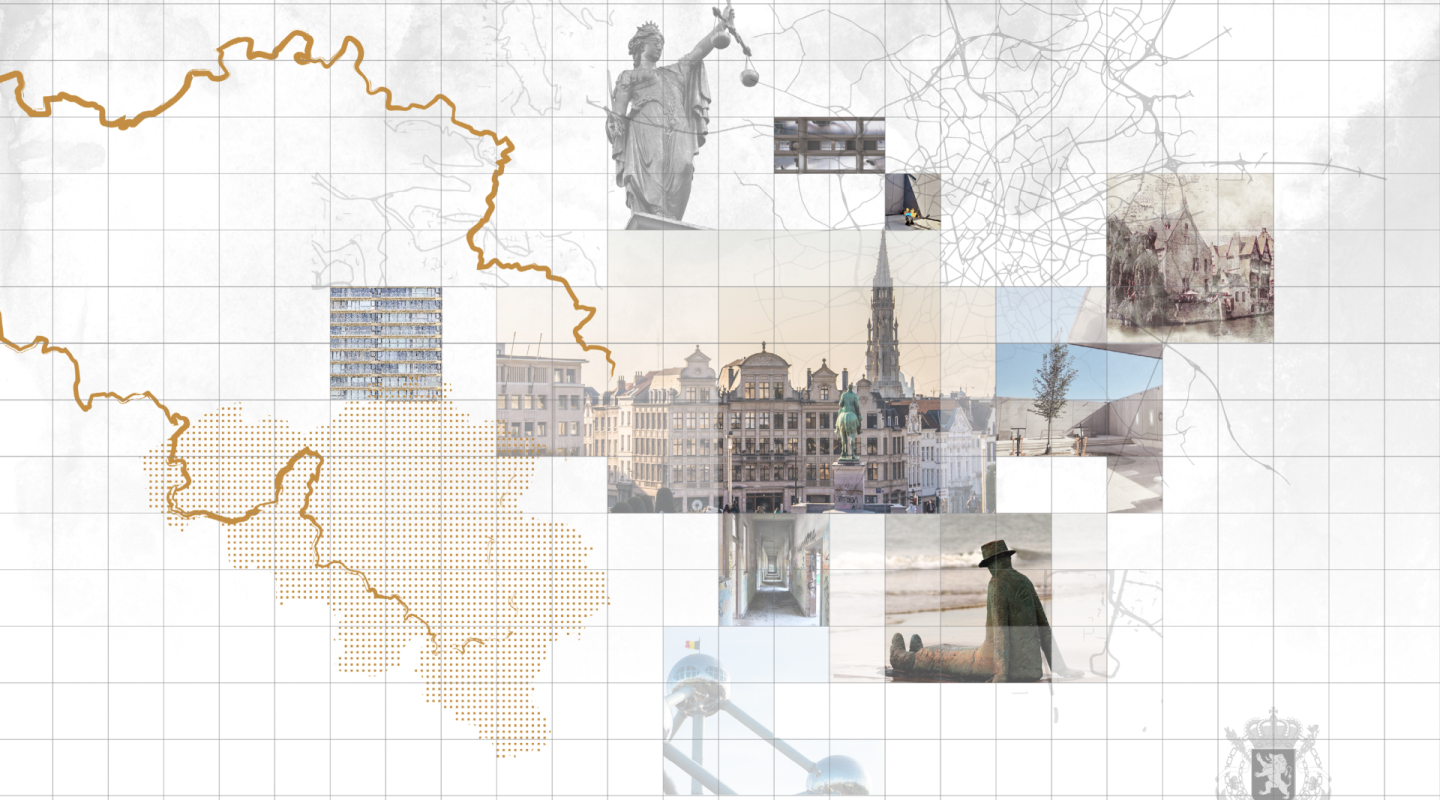 Belgium
Capital city —

Brussels
Incarceration rate (per 100,000 inhabit…

Homicide rate (per 100,000 inhabitants)

Name of authority in charge of the pris…

Total number of prisoners

i

10/11/2022

/ prison administration

Average length of imprisonment (in mont…

i

10/11/2022

/ prison administration

Total number of prison facilities

An NPM has been established

Number and percentage of female prisone…

i

10/11/2022

/ prison administration

Death penalty is abolished
+
Introduction
In 2014, the European Court of Human Rights (ECHR) strongly condemned prison overcrowding in Belgium. The problem persists today. Supervisory bodies and civil society organisations regularly denounce the overcrowding in some establishments, which results in poor detention conditions. The situation is exacerbated by a shortage of prison staff and regular strike action.
Prison administration is under the jurisdiction of the Federal Public Service of Justice (Service public fédéral Justice, SPF Justice). Since 2012, it has been following a "Masterplans" policy, which involves the construction of "mega-prisons", primarily through public-private partnerships. The most recent one, Haren, opened in November 2022 and it can house as many as 1,200 prisoners. Concurrently, the Belgian government announced the construction of small-scale facilities: detention houses (for prisoners serving less than three years) and halfway houses (for prisoners approaching the end of their sentences).
Some prison services are delegated to local and regional authorities, such as education and training. The distribution of these responsibilities is not always clear, especially for local participants.
Belgium is among the countries that signed the Optional Protocol to the Convention against Torture and other Cruel, Inhuman or Degrading Treatment or Punishment (OPCAT). However, the country has not yet ratified the protocol and still does not have a National Preventive Mechanism (NPM).
The Central Prison Monitoring Council (Conseil central de surveillance pénitentiaire, CCSP) is responsible for independent supervision: each prison has a Monitoring Commission, consisting of volunteers and members of the CCSP that carry out monitoring and mediation missions.
Female prisoners are often overlooked by the prison system: the only female prison closed in November 2022. The women have since been placed in special units within male prisons. They usually have less access to activities and work opportunities. Juveniles are typically not incarcerated. They are subject to a specialised justice system and may be placed in socio-educational programmes. The treatment of transgender, disabled, and elderly prisoners is not regulated and remains undefined.
Material conditions vary significantly between establishments. For example, infrastructure and hygiene conditions depend on the age of the building: 20 of the 36 establishments in the country date back to 19th century.
There are not enough activities and work to meet demands. Less than half of the prison population has access to work. Those who work do not have the same rights as non-incarcerated workers; prisoners do not have employment contracts, are paid less, and lack social benefits.
The FPS Justice is responsible for health care. For years, there have been ongoing discussions about transferring that responsibility to FPS Health. Some civil society organisations and supervisory bodies are concerned about the state of medical care in many prisons: especially long waiting times, very short consultations, lack of access to specialists, and poorly equipped health care units.
---
Contributions
The Central Prison Monitoring Council (Conseil Central de Surveillance Pénitentiaire)
Damien Scalia (Université libre de Bruxelles)
De Huizen
I.Care
Belgian League for Human Rights
International Prison Observatory – Belgian section
Olivia Nederlandt (Université Saint-Louis)
---
Prison Insider has produced this country profile with the Council of Europe's support.
---

Type of government
Federal Parliamentary Democracy under a Constitutional Monarchy
Homicide rate (per 100,000 inhabitants)