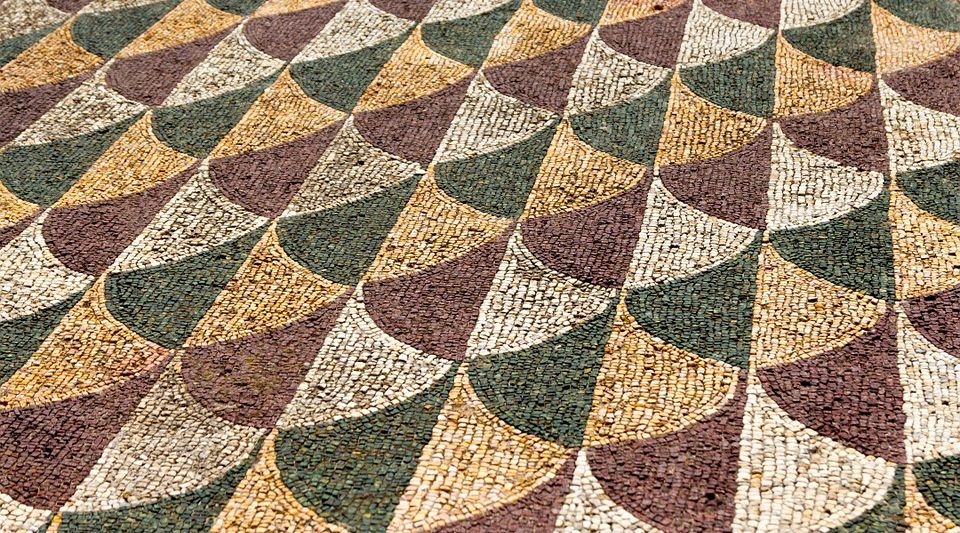 Back to map
Italy
Capital city —

Rome
Incarceration rate (per 100,000 inhabit…

i

2015

/ Ministry of Justice

Name of authority in charge of the pris…

Total number of prisoners

i

2015

/ Ministry of Justice

i

2015

/ Ministry of Justice

Total number of prison facilities

An NPM has been established

Number and percentage of female prisone…

i

2015

/ Ministry of Justice

i

2015

/ Ministry of Justice

i

2015

/ Ministry of Justice

Death penalty is abolished
+
Specific population
Prison population
Prison overcrowding in Italy has significantly fallen over the past 5 years. The average occupancy rate was between 150 and 175% in 2010, but fell to 105% in 2015. Since the pilot judgment of the ECHR (2nd Sect. 8 January 2013 , Torreggiani and Others v. Italy) Italy tries to reduce its saturated prison estate.
Legislative reforms have helped reduce pre-trial detention, but pre-trial detainees and remand prisoners still represent 34% of the prison population. This is well above the EU average of 21%.
Community and other non-custodial sentences are also rising. The number of non-custodial sentences in Italy was 50,898 in 2015, up from 33,247 the year prior.    
Overcrowding remains an issue in some prisons. At Pozzuoli, one of the largest women's prisons of the country, the occupancy rate is above 150%. The same is true of Salerno prison.
Prisoners serving sentences of less than 5 years make up 35% of post-trial detainees, while 27% are serving 5 to 10 year sentences, and 24% for 10 to 30 years. In 2015 there were 1,633 prisoners serving life sentences, a record.
Foreigners represent 33% of the prison population, predominately Moroccans, Romanians, Albanians and Tunisians.
Women
Women represent 4% of the Italian prison population. There are five women only prisons, with the largest, Roma Rebibbia, holding 298 inmates. Outside these five prisons, women are held in dedicated smaller sections of other prisons around the country. As of 2015, 18 women were being held together with their infant children in these other prisons.
Three special institutions, known as "ICAMs", are dedicated to holding mothers with children below the age of three. These ICAMs are located in Torino, Milano and Venezia. ICAMs are still prisons, but the emotional wellbeing of the children is a priority. Unlike regular prisons, ICAMs have less prominent physical barriers, and guards wear civilian clothing. There were 22 women and 24 children held in ICAMs in 2015. Every woman with children can request to be located in an ICAM as long as there are available places. The decision is in the hands of the supervisory judge.
The specific needs of female prisoners do not receive much attention from the Italian prison system, because women account for a low percentage of the total prisoners.The system does not take into account women's specific physical, psychological, social or professional needs, nor does it provide staff specializing in women's issues, despite European Penitentiary Rules requirements to do so.
There is no central office dedicated to protecting the rights of women in prisons. As a result, hygiene conditions are often inadequate, and there is no guarantee of essential provisions such as tampons or gynecological care.
Juveniles
The 16 juvenile prisons, or IPMs, hold offenders aged between 14-18yrs and so called 'young adults' aged between 18 and 25 whose offences were committed while underage. There is not complete separation between these two groups, and cohabitation leads to problems.
According to 2015 figures, young men and boys represent 91% of the IPMs population, the remainder being young women and girls. 45% of IPM prisoners are foreigners, mostly from Romania, Morocco, Tunisia and Croatia.
266 IPM prisoners have been sentenced, leaving as many as 67 prisoners in pre-trial detention and more than 100 prisoners awaiting a definitive judgment.   
Young offenders detained in IPMs are generally offered schooling and opportunities to attend university level classes and professional courses, as well as other activities. These vary according to the IPM. Nisida, Bari and Palermo are known to offer lots of activities, while some other prisons do not have the resources to deliver adequate programs.
Foreigners
In 2015, foreigners represented 33% of the Italian prison population. Of 17,340 foreigners, more than 16% were Moroccan, 16% Romanian, 14% Albanian and 11% Tunisian.
Foreigners are usually detained for minor offences, including crimes related to drugs, prostitution and the violation of immigration laws. It is difficult for foreign prisoners to access non-custodial sentencing, as most do not have a residence appropriate for home-detention or appropriate support in the country.
Foreigners are creating new challenges for the prison administration such as the question of religious rights, with Muslim prisoners unable to access adequate spaces for religious practices.
Number of foreign prisoners
Ethnic and religious minorities are only separated from the general prison population in high security cases. This includes cases of "radicalized detainees", separated to avoid the spread of radical beliefs.
Linguistic or religious rights for ethnic minorities are not guaranteed.
There is no official data on LGBTI prisoners. Homosexuality in prisons is not acknowledged by existing penitentiary laws, or referenced in any official capacity.
There are 69 transgender prisoners in Italy according to data collected in 2013. These prisoners are spread across ten of the country's prisons and held separately from the general prison population.
Transgender prisoners who have undergone operations prior to imprisonment are held together with the general prison population of their post-transition gender.
Individuals are not detained because of their political opinions.
The number of elderly prisoners in Italy has been steadily rising over recent years. The elderly represent 7% of the total prison population, with 3,699 detainees over the age of 60.
No specific treatment or accommodation is available to elderly prisoners, and prison medical facilities are often ill equipped to deal with conditions associated with old age. Elderly detainees can benefit from early release if they are able to prove they are unfit for prison life. The number of such releases is not communicated by the administration.
Up to 48% of prisoners suffer from infectious diseases and up to 32% from mental health problems, according to Società Italiana Medicina e Sanità Penitenziaria (SIMSPe). Hepatitis alone affects 33% of the prison population.
Lack of staff and resources can lead prisoners who suffer from serious disease or disability being abandoned. In some cases, sick detainees are cared for by fellow inmates, who are rewarded with a small payment known as a "piantone", who can be rewarded with a small payment.
Most seriously ill prisoners are hoping for the administration will acknowledge they are unfit for prison life, and release them.
Mental asylum¶
Mental asylums in Italy were closed in the 1980s, with the exception of "criminal mental asylums" (OPGs), a hybrid between a prison and a mental asylum. Four of these are currently in operation.
These OPGs are overcrowded and poorly staffed. They are infamous for abuse, bad food, poor hygiene and having few activity programs. Former Italian President Giorgio Napolitano called them an "extreme horror, inconceivable in any civil country".
A legal deadline of March 2015 was imposed for the four remaining OPGs to be closed, but hundreds of people are still held within them. A campaign group, "Stop OPG," says regions that fail to close OPGs should be placed under administration. Meanwhile, L'Altro Diritto, another campaign group, has collected more than 100 complaints from OPG prisoners who say their detention is illegitimate.