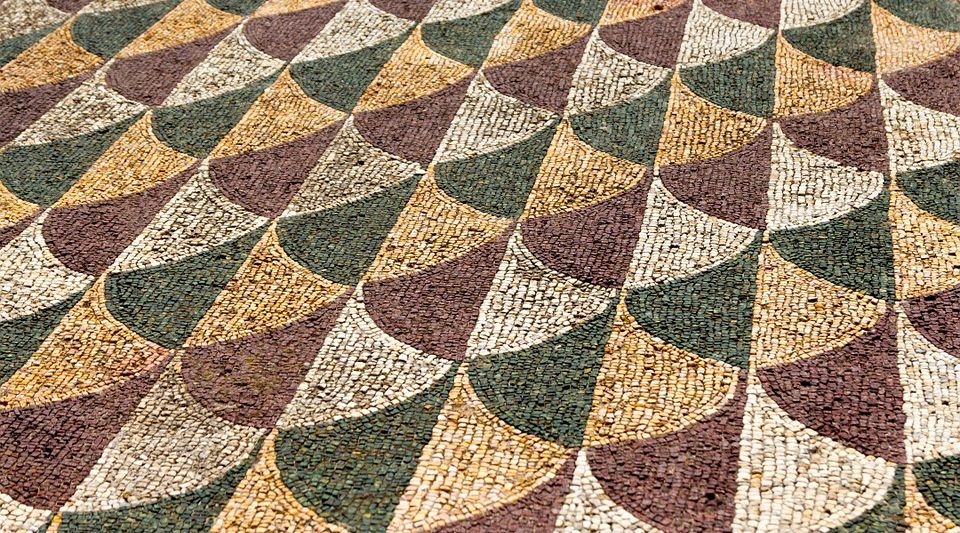 Back to map
Italy
Capital city —

Rome
Incarceration rate (per 100,000 inhabit…

i

2015

/ Ministry of Justice

Name of authority in charge of the pris…

Total number of prisoners

i

2015

/ Ministry of Justice

i

2015

/ Ministry of Justice

Total number of prison facilities

An NPM has been established

Number and percentage of female prisone…

i

2015

/ Ministry of Justice

i

2015

/ Ministry of Justice

i

2015

/ Ministry of Justice

Death penalty is abolished
+
Daily life
Inmates are assigned collective cells, with the exception being those held in isolation for disciplinary or security reasons. The minimum floor space per person is 9m. There are generally three to six prisoners in a cell.
Many prisoners still reside in dormitories, despite laws requiring single or double cells. All prisoners are provided with a bed and mattress. Cells are usually equipped with chairs, tables and wardrobes.
Overcrowding is a serious problem in Secondigliano, Roma Regina Coeli and Poggioreale prisons.
Cells lack natural light, with secure windows often covered by mesh. Many jails are made of concrete, resulting in very cold conditions during winter and very hot conditions during summer. Cells are not air-conditioned.
Adult detainees receive three meals per day, and minors receive four. Meals are set by the national health department, but vary from prison to prison.
The penitentiary administration is responsible for food in prisons. Less than five euros is allocated to fund the daily meals of each detainee. Selected prisoners supervise meal preparation, and see that nutritional standards are met. Complaints about food quality are very common.
Cooking is assigned either to working detainees employed by the penitentiary administration, or to external companies, which often also often employ detainees.
Some prisons offer professional culinary courses, and appoint detainees to manage food preparation. The prison of Milano Bollate has created a detainee-managed restaurant which is open to outside guests.
During Ramadan, Islamic prisoners are allowed to eat after sunset, and are given food they can prepare at night.
Prisoners can receive food from visitors or by post, and medical needs are taken into consideration. Prisoners can purchase goods, including food and beverages, from a list provided by the warden at the prison shop. These prison shops are run by external companies, with the municipality ensuring that prices are similar to those in nearby supermarkets. There are many complaints about high prices, low quality and narrow choices.
Cells usually have separate bathrooms equipped with squat toilets or WCs, and a sink. A cell fitted with a shower is considered a luxury, even though the law requires so. Most detainees use collective showers two or three times per week.
A private toilet is not guaranteed in all prisons, especially not in single cells. In as many as 138 prisons, the toilets are not closed in private cells.
Washing facilities, as well as the general standards of hygiene, vary from prison to prison. A lack of hot water is a common problem, and absences of running water have been reported.
Authorities must supply women with toilet paper, cleaning, and sanitary products, but a lack of funding means supplies are usually insufficient. Volunteers often help, by purchasing what the administration cannot provide.
Bed linen is usually changed on a regular basis, weekly or at least bi-monthly. Many prisons have internal laundry services which offer work to detainees, and inmates can usually clean their own clothes.
Prisoners can receive clothes from family or volunteers where needed. Law requires clothing to be provided to prisoners who do not have it, but as with sanitary products, volunteers often step in. To avoid social hierarchies, expensive clothes are not permitted.
The cleaning of collective areas is often delegated to prisoners, and provides work opportunities.
Occasional reports of rats include a recent scandal at Secondigliano penitentiary (Naples), where some prisoners were bitten.
The national health service, via regional branches, has administered prisoner health since 2008. Prisons generally have an infirmary and basic medical staff, typically a medic and a couple of nurses, but some prisons have better equipped clinics. Prison healthcare suffers from lack of personnel, equipment and resources.
Prisoner medical records are hard to access and poorly kept. It is hoped this will improve when digital medical records are adopted, a requirement by the Palma commission.
Specialist medical appointments are conducted outside the prison, or by visiting specialists.
Prison doctors sit on disciplinary boards, which lead to conflicts of interest and confidentiality problems. Prisoners can access a medical professional of their choice if they are able to pay for it.
Ordinary detainees are entitled to be outside their cells for eight hours per day, according to a new ruling by the Palma commission. Recreational activities vary greatly from prison to prison, and can depend on a variety of factors including the goodwill of the warden or management, the attitude of local institutions, and the presence of volunteers.
Recreation is generally under-resourced and heavily reliant on volunteers. Some jails have outdoor soccer or basketball grounds. Most prisons have libraries offering cultural activities.
Work
Work opportunities inside prisons are limited. Less than one-third of the prison population is currently working, according to recent data.
Of detainees who work, 81% work in prison services, such as laundry, cleaning, cooking, or maintaining the prison buildings. These prisoners are employed either by the penitentiary administration, or external providers. A further 10% are assigned to internal production activities including carpentry, tailoring, laundry, typography, bakeries, call-centers, and greenhouses. The remaining 9% work outside the prison.
Prisoners are paid for their work, but salaries have been frozen for decades and are not considered adequate. Laws specify that prisoners be paid at least two thirds of the national contract salary for the job they do.
Prisoners are not allowed to strike or join trade unions.
All prisons offer schooling and professional training, and 17,096 detainees (including 8,507 foreigners) attended some sort of schooling or training in year. There is a 41.5% success rate for courses undertaken.
There are also 1,930 prisoners completing one of 170 professional training courses, including cooking, gardening, information technology, electrical engineering and beauty.
Detainees can watch television and listen to the radio in cells and recreational spaces. Each cell is equipped with a color television. Satellite channels are usually not accessible.
Detainees can buy newspapers, magazines and in some cases pornographic magazines. Many prisons have internal newspapers and radio stations managed by prisoners.
Prisoner access to the web was improved following a circular send out by the the prisons department in November 2015. Prisoners now have increased access to authorized terminals that can be used for learning, professional purposes, and communication with relatives via Skype.
Prisoners can usually communicate freely with the media, except where explicitly forbidden by a judge. The administration allows journalists, and even television crews, to enter jails and interview prisoners without significant restrictions.
Inmates can freely practice their religion, but only Catholic confessional activities are guaranteed All prisons have Catholic confessionals staffed by priests. These are paid for by the penitentiary administration in agreement with the Vatican.
This religious assistance does not apply to other religions, with any alternative religious assistance for prisoners provided on a voluntary basis. Even though 6,000 detainees declare themselves Muslim, there are only 11 authorized Imams.
External people can access prisons, provided they obtain authorization beforehand. These external people are mostly individuals and organizations working inside prisons on a voluntary basis.
In 2014, as many as 15,000 volunteers provided educational, recreational or religious activities.
Cultural events are sometimes open to external people, such as school and academic visits.
Inmates can hold money in monitored accounts. This money comes from either the outside world via declared donations by family and friends, or from salaried work inside the prison.
Volunteers support prisoners who do not have money by providing essentials such as clothes and stamps.
The penitentiary administration only provides food and minimum hygiene products.
Inmates communicate with the penitentiary administration via "domandine" documents (Model 393). These are used for meeting requests with prison chaplains, educators, volunteers and directors and requests to purchase goods.
Many prisons have internal newspapers and/or radio stations managed by inmates. Antigone's national radio broadcast "Jailhouse Rock" has segments contributed by inmates from Roma Rebibbia and Milano Bollate.
There have not been any consistent collective protest movements in recent years.
Inmates are subject to control measures many times per day; in some prisons searches occur after every activity.
A new model of "dynamic security" is currently being implemented by the administration; this model includes less invasive controls for well-behaved prisoners, greater emphasis on self-responsibility and building trust between staff and prisoners.
Detainees cannot be restrained when in prison but handcuffs are often used during transferals. Penitentiary police do not carry weapons and cannot use force, except when necessary to prevent violent acts, escape or if a prisoner refuses to follow an order.
In cases where force is used, guards are under an obligation to immediately inform the warden, who must allow for follow-up medical visits and investigation. Despite clear regulations, excessive and unjustified use of force by the penitentiary police remains an issue.
Disciplinary procedures are not used as a last resort, as they should be. In many cases, disciplinary procedures or used as a regular form of prison management. Punishment can include exclusion from all common activities (solitary confinement), cancellation of visits or transferal to another prison.
Disciplinary measures are communicated to the surveillance judge, who cancels sentence reductions (45 days in every 6 months) which law requires be provided to well-behaved prisoners.