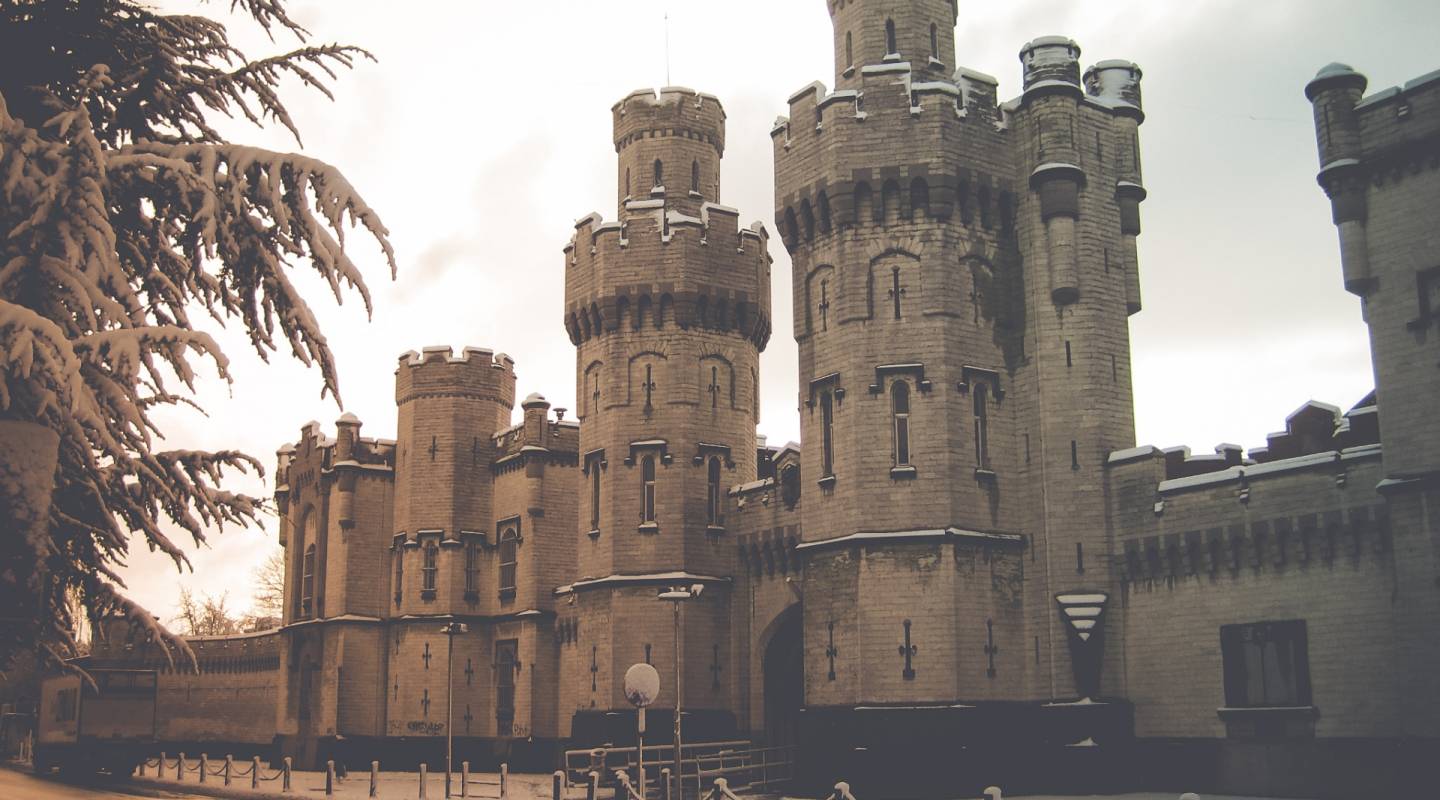 Back to map
Belgium
Capital city —

Brussels
Incarceration rate (per 100,000 inhabit…

Name of authority in charge of the pris…

Total number of prisoners

Average length of imprisonment (in mont…

Total number of prison facilities

An NPM has been established

Number and percentage of female prisone…

Death penalty is abolished
+
Daily life
Overcrowding means there are no private cells. Prisoners, mostly pre-trial, share a cell with one or sometimes two other prisoners. Three to a cell is especially common in Forest Prison where the third prisoner must sleep on a mattress directly on the ground. During the day the mattress is stored under the bunk bed.
Cells are usually furnished for one person e.g. one chair, one table, etc. regardless of how many prisoners actually occupy the cell.
In many prisons, the toilet is not separated from the rest of the cell. In some prisons, namely Forest and Antwerp, cells do not have toilets or running water. Prisoners are given waste buckets.
In newer prisons, windows do not open and there is no natural ventilation. In older prisons, some windows can open wide, others only a few centimeters.
The European Court of Human Rights convicted the Belgian state of inhuman and degrading treatment in 2014. The ruling, Vasilescu v. Belgium, was that Belgium had violated article 3 of the convention for its deplorable detention conditions. These included not providing personal space of 4 m², only separating toilets from the rest of the cell by a screen, having mattresses on the ground and subjecting prisoners to passive smoking.
The penitentiary administration allocates four euros per day to fund a prisoner's 3 daily meals. Food quality and quantity varies considerably from prison to prison. Overcrowded prisons can lack adequate food supplies because volume is calculated on prison capacity instead of the actual number of prisoners in the prison.
Prisoners usually prepare meals under the supervision of guards.
In the three recently built public-private partnership prisons, Leuze-en- Hainaut, Beveren and Marche-en-Famenne, food is prepared the private company who must also train prisoners in catering. Detainees in the Tillburg prison receive frozen food according to Dutch legislation.
Prisoners are able to buy food from the prison commissary but items are limited and prices are usually higher than outside the prison.
Detainees can cook inside their cells in prisons that allow cooking appliances, usually a single hotplate. In prisons that prohibit cooking equipment, using homemade cooking tools can be punished with 15 days of solitary confinement.
In principle, cultural and religious food requirements must be met, but this is not always the case in practice. When halal meats are not available for Muslim inmates, they are replaced by cheese. This replacement cheese can sometimes be served to Muslim prisoners for weeks on end.
Inmates suffering diabetes must insist to be served a modified diet.
Hygiene in Belgian prisons depends on the facility. Older prisons including Forest, Lantin, Saint-Gilles, and Antwerp see cockroaches and rats in kitchens and cells.
Scabies cases have been reported. Mold and mildew are also present in the showers, especially in the Merkplas prison. Bedding is often dirty. In the Termonde prison, mattresses, pillows and covers are only washed once a year. Sheets are changed once a month.
Prisoners are issued with a 'welcome pack', usually a toothbrush, toothpaste, shaving gel, soap and a roll of toilet paper. Afterwards, all sanitary products including cleaning products and sometimes toilet paper must be purchased from the prison commissary.
Showers are provided twice a week, even during heat waves. Inmates at Forest, Saint-Gilles, Berkendael, Tournai, Marneffe and Jamioulx often complain about lack of regular access to showers.
Prisoners can use prison laundries and can receive limited clothing through their families.
To access the prisons' infirmary, inmates lodge a written request with the administration. Health under-staffing is a problem in Belgian prisons. Doctors sometimes examine 20 to 50 prisoners in only a two-hour span.
Nurses are on call for the daily medical care. In 2013, the European Committee for the prevention of torture noted the absence of medical staff during night shifts and on weekends at the Andenne prison. Dentists are rare. Belgian prisons also do not have sufficient dermatologists, given prisoner needs. Skin diseases remain a major problem.
Other illnesses such as AIDS, tuberculosis, hepatitis C, heart diseases and diabetes are also present. Drug addicted inmates are high in numbers.
Medicine is free and normally distributed by the prison nurses and sometimes by the surveillance staff or the inmates themselves. More significant medical care e.g. prosthetics must be paid by inmates. Continuity of care is problematic, with no monitoring protocol for prisoners before and after incarceration.
Patient-doctor privilege is generally protected. Some breaches have been reported. In 2013 at the Saint-Gilles prison, guards revealed a prisoner's seropositivity (potential HIV) to other inmates.
Preventive and risk reduction programs, including suicide prevention, are almost non-existent. In March 2016, the Surveillance Commission of Ittre prison reported 20% of complaints made by inmates concerned health care.
Psychological illness is overrepresented in Belgian's prisons. Antidepressants are widely used, often as a substitute for effective treatment.
On the 17th November 2015, the European Court of Human Rights ruled the Belgian state to pay compensation to Farid Bamouhammad for inhuman and degrading treatment after he suffered Ganser Syndrome (prison psychosis). Prison administrators failed give the prisoner adequate therapy and this led to the deterioration of his mental health.
Inmates all have the right to spend one hour per day in the yard, sometimes two hours for pre-trail prisoners. Other activities including courses, training and work can be used as a substitute to yard access. Prison yards are usually a courtyard, sometimes protected by anti-evasion nets.
All activities are organized and delivered by external non-profit organizations. These programs are limited and vary depending on the prison.
Prisoners at Saint-Gilles Prison (population 800) had no activities between July 2015 and March 2016. The decision to remove activities was made by the administration that cited understaffing as the reason.
Inmates facing a disciplinary action are banned from activities, although there is no legal basis for this further punishment.
Work
Prison work is divided into three groups:
Infrastructure and building maintenance tasks
"Household" tasks including cooking, laundry and cleaning
Workshop activities for private contractors, the most profitable of the three.
Work for private contractors can be approved for completion in the cells. Work allocation is used by the prison administration to reward inmates and taking away work is a frequent punishment.
Less than 50% of inmates have access to work. Work in prison is not subjected to labor legislation. Wages average 1 euro per hour, with the maximum 3 euros per hour. There is no social protection of any sort e.g. unemployment benefits, pension or welfare payments for illness or disability.
The Belgian state has never enforced legal requirements for 'sentence planning'. The consequence is that education and tutoring are not guaranteed or provided by the state to rehabilitate adult prisoners. Education and professional training in prisons are provided for by external non-profits. Programs are scarce and there is insufficient education to meet prisoner demand.
Access to education programs is based on arbitrary criteria decided by the individual prisons. Usually, access to education follows the same reward / punishment patterns as work allocation. Work and training places are usually competitive; inmates favor work as it provides some income. Prison transfers can also limit education; a course started in one institution might not be resumed in another.
Detainees have access to a radio and can watch TV in their cells. Radio, TV sets and cables must be purchased through the prison commissary. Some prisons require the TV to be rented through the commissary even when detainees already possess one.
Inmates are allowed to freely practice their religion and can meet with a prison chaplain. These chaplains have been funded by the state since 2007. As with other prison staff, chaplains are understaffed.
Catholic chaplains received the most funding. Imams, rabbis and protestant ministers are also funded. Security measures usually restrict their access to prisoners. Muslims prisoners have been subject to stricter measures following the Charlie Hebdo attacks. Inmates can request a meeting with a chaplain via dedicated mailboxes. Visits takes places in the prisoner's cell and are permitted even when a prisoner is being punished. The number of chaplains varies from prison to prison.
Education and professional training in prisons is provided for by external non-profits. All activities are organized and delivered by external non-profit organizations.
There are also 'volunteer visitors' to prisoners in Belgium, usually pensioners.
Inmates have access to a personal account that can pay for phone use and to purchase items from the commissary. Money is earned through prison work or via donations from family and friends.
Social welfare and unemployment benefits are not paid during incarceration.
Commissary prices have a 10% surcharge. This excess is put in a solidarity fund for poor inmates. The fund allows poor inmates to fund essential items such as phone credit, tobacco and hygiene products e.g. razor, soap, toilet paper, etc. For example, in the Saint-Gilles prison, the fund will provide a poor prisoner with 1 euro of phone credit per week and 5 euros of "social commissary" (other essential goods) per month.
There have been legal provisions for a formal complaint procedure since 2005. But these are not always followed. Inmates file complaints with the prison's surveillance commission. Each prison is required to have a surveillance commission, but this is not the case in practice. When they do exist, they are usually understaffed.
The purpose of surveillance commissions is to provide independent monitoring of the prison and produce annual reports and draft recommendations. Surveillance commissions should act as a mediator between the prison administration and the detainees. Conciliation groups led by nominated inmates exist in certain prisons including Andenne, Ittre and Jamioulx. Here, inmates effectively serve as mediators.
In a few institutions, notably Lantin, inmates host a prison radio show.
Escape from prison (known as 'evasion') and escape attempts are not criminal offenses under Belgian law. Only crimes and / or any other damages committed during the escape are prosecuted e.g. threat and violence to guards, property damage, etc. Not returning to the prison after authorized leave is also considered evasion. The Ministry of Justice counted 15 evasions in 2015. In 14 cases, evasions occurred in institutions with an open regime.
Collective movements are mobilised from time to time, they usually start with inmates refusing to go back to cells after yard time. An incident took place in February 2016 at the Saint-Gilles prison where inmates peacefully refused to return to cells. This lasted 30 minutes and prisoners handed a petition to the prison management asking for activities to be reinstated. Disciplinary action was taken by the prison management but was later suspended by the State council.
In 2014, the Constitutional Court voided a statute modification that would have allowed guards to perform full body searches after visits and authorized leave. Despite this, many arbitrary full body searches are still performed.
The most used sanction in prisons is isolation, lasting between 1 day and a 30-day maximum. Punished inmates are forbidden to see other prisoners or participate in activities. They also receive visits behind a glass partition, have restricted access to their attorney and individual yard time.
The most severe sanction is solitary confinement. This can last up to 14 days.
Certain inmates are subject to special prison regime that consists in a form of disciplinary confinement that can last up to two months and is renewable indefinitely. Visits are even more restricted and there is no medical or psychological follow-up during this confinement, despite international rules.
Since January 2015, detainees suspected of terrorism have been subjected to this disciplinary confinement regime by the general management of penitentiary institutions. Hasselt and Ittre prisons have opened two new sections (20 places) to hold the more "radicalized" inmates. There are no "deradicalization" projects associated with these new divisions.
The Bruges prison is equipped to hold up to 10 maximum-security prisoners.