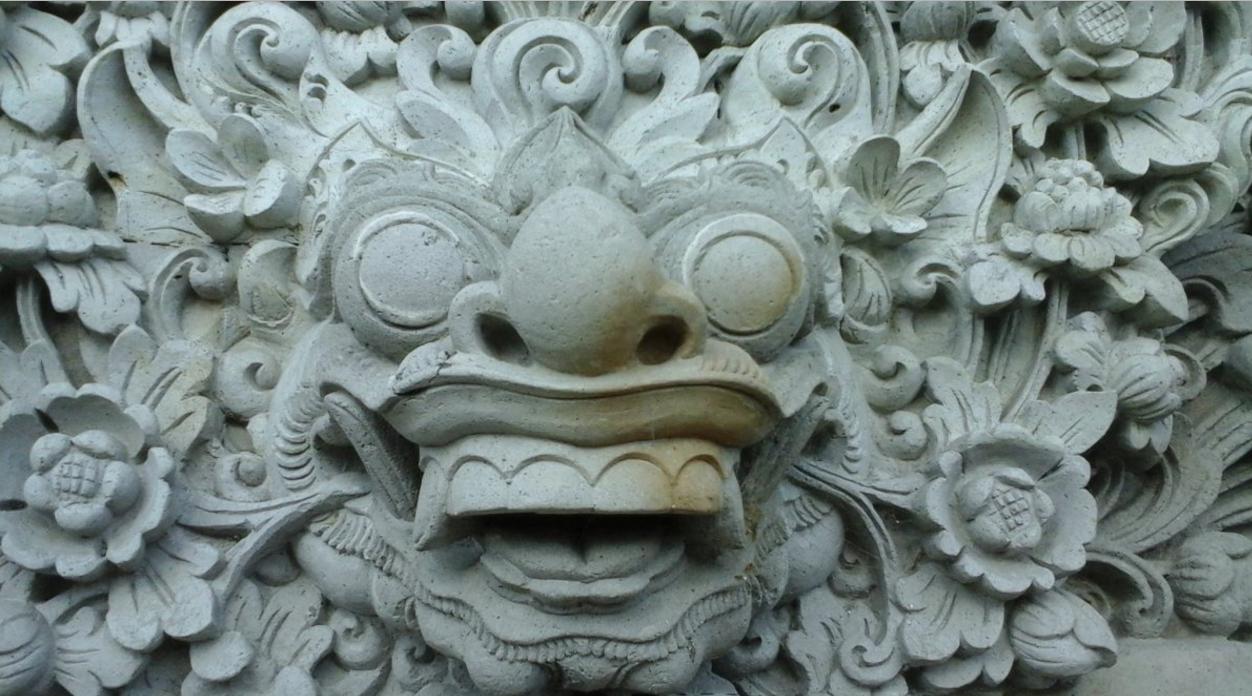 Back to map
Indonesia
Capital city —

Jakarta
Incarceration rate (per 100,000 inhabit…

Name of authority in charge of the pris…

Total number of prisoners

Total number of prison facilities

An NPM has been established

Number and percentage of female prisone…

Death penalty is abolished
+
Daily life
There are two types of cells: single cells and dormitories. The dormitories can accommodate three, five, seven or nine inmates. According to the law, mattresses, toilets, a shower, a light, a ventilation system are to be provided in all cell types. Prisoners should be placed according to the nature of their offense. In practice, these measures are not always implemented.
In Kerobokan Prison, the cells are 6x8m and should be occupied by five people. In reality, they are used to hold as many as 20 men. Each prisoner has, on average, a space of 2.4m².
Life in prison can be expensive, as inmates often have to pay for more food, better mattress, and sometimes even to have access to a mattress.
Corruption is common practice. Thus, the richest detainees can benefit from better living conditions. Those convicted of corruption or notable kingpins often enjoy a much better life inside prison.
Artalyta Suryani, businesswoman, has a private room of 60m², and several facilities normally prohibited in prison. The local press referred to a karaoke room and servants, calling it "palace in prison".
Meals are served two to three times a day. Meals should normally represent 2,250 calories per day per inmate. In reality, they are essentially made up of rice, vegetables and sometimes eggs.
Most prisons are equipped with small shops where inmates can buy food products.
Foreign prisoners who cannot eat the same food (for cultural or religious reasons) receive different meals.
During the month of religion (hari raya and Christmas Day), prisoners can receive food from their parents or religious organisations.
One of the main prisoners' demands is to have access to drinking water and to improve the facilities' hygiene conditions.
Overpopulation creates unsanitary conditions in prisons.
The Directorate General of Corrections provides two blue uniforms. Relatives can also bring clothes. Prisoners are allowed to wear their own clothes for certain occasions: to go to the mosque of the prison, to the church, to a funeral, to the hospital. If they do not have their own clothes, the authorities lend them civilian clothes.
Inmates must maintain short hair and be shaved at all times. Nail clippers and mirrors are made available by the prison authorities. They get soap every two weeks.
The Indonesian authorities are required to provide appropriate and free medical care to all prisoners. Each prison therefore has a clinic. A general practitioner or a nurse may be present, depending on the type of prison.
Care and facilities are often inadequate. Inmates with complex illnesses can be sent to the hospital under escort. Prisoners sentenced to life imprisonment or to the death penalty are not allowed to go to the hospital, except in cases of extreme urgency.
Overpopulation favors the rapid spread of epidemics.
The use of narcotics is widespread in some prisons, such as in Jambi or Kerobokan (Bali). These products circulate freely between the inside and the outside. Some detainees, arrested for possession or use of drugs, recount the ease with which they can obtain ecstasy, methamphetamine or marijuana.
In prison in Kerobokan (Bali) detainees frequently share needles.
HIV / AIDS testing is done in each province, once a year, by government doctors and the Red Cross.
Political prisoners are often denied access to appropriate care. Johan Teterissa, a Moluccan prisoner of conscience, was denied access to medical care in December 2015, after reporting severe leg pain.
Steven Itlay, a Papuan political activist arrested in April 2016, was also denied access to health care. He was locked up in the police station of the Mimika Baru subdistrict (Papua), where the air system in his cell was inadequate and the natural light insufficient. He suffered from chest pain and headaches from the beginning of his detention, presumably as a result of these life threatening living conditions.
Detainees can usually leave their cells between 7 am and 9 am and must return between 4 pm and 5 pm. Prisoners in solitary confinement are allowed to go out for only one hour per day.
There are few activities proposed in prisons. The only recreational areas provided are the sports courts and the library.
At the Kerobokan prison, which houses more than 1,000 detainees, prisoners have more freedoms. They are locked in their cells between 5 pm and 8 am. The rest of the time, they are free to exercise the activity of their choice.
The Lipstick Brigade, nickname given by the detainees, initiated by a Australian, Lizzy Love, is a group of volunteers who offer various activities in Kerobokan prison in association with prison staff. It offers sewing, art and dance workshops. Inmates also grow vegetables used in the kitchen of the women's block. Male inmates helped build a kennel to launch a dog training program, with the help of the Lipstick Brigade.
Work opportunities are scarce and are generally unpaid.
Only some prisons provide inmates with work in workshops.
Small industries or agricultural enterprises are present and sell their products on the local market. Part of the income goes towards the small salary prisoners receive and to building maintenance. In some prisons, inmates work in fields outside the confines of the prison.
At the Bulu Female Prison (Semarang), 216 detainees learned to sew with the help of Anne Avantie, famous designer of Kebaya (traditional Javanese dress). The penitentiary administration intends to sell the handicraft products of the prisoners.
Corruption is widespread in Indonesia.
Freddy Budiman, drug trafficker, is incarcerated in Cipinang. He was executed in September 2016. Shortly before his execution, he claimed to have paid $ 40 million to high-ranking officers of the anti-drug agency, the army and the police to continue his trafficking activities from prison. During his incarceration, Freddy Budiman frequently visited his girlfriend in a "special room" placed at his disposal.
Artalyta Suryani is a businesswoman sentenced to 4 years in prison. She is incarcerated in a private room of 60m². This luxurious cell was discovered during a surprise visit of the administration, done while she was undergoing a cosmetic treatment. The room was furnished with a bed, sofas, LCD screen, refrigerator and air conditioning. The case was largely mediated and caused a strong public reaction.
These cases are isolated, and the daily life of "normal" prisoners is difficult. The lack of means in prisons explains this widespread corruption.
The Superintendent of Prisons must inspect blocks, cells, kitchens and food products every day of the week.
It receives complaints from inmates and can form a committee to investigate the case.
The results of the investigation must be reported to the Directorate-General of Corrections (Dirjen Pas).
Poor conditions of detention, widespread corruption and overcrowding create frequent uprisings in Indonesian prisons.
Inmates of Jambi Prison refused, the 1st March 2017, an anti-drug operation conducted by the staff of the National Agency of Narcotics (BNN). A riot breaks out. Inmates set fire to several buildings, including the prison meeting room, the cooperative office, the generator warehouse and the canteen. Six inmates and one police officer are injured. Four prisoners managed to scape in the crowd.
Mediations took place after the riot. Representatives of the prisoners demanded the dismissal of the prison director, Djarot Sugiarto. Its restrictive policies on access to healthcare were the cause of several deaths in the prison.
Back in January 2017, a riot broke out in Jambi prison allegedly for that same reason.
Inmates demand access to clean water and better hygiene conditions. Transfers to other prisons are planned to ease Jambi's overcrowding.
A massive jailbreak took place, on 8 May 2017, in Sialang Bungkuk Prison (Sumatra island). 442 prisoners broke through one of the gates of the prison while others tried to set a fire inside the buildings. About 200 prisoners were captured by the police on the same day. The prison was heavily overcrowded: 1,870 people detained for 360 places at the time of escape. Inmates reported ill-treatment by staff and cases of extortion of relatives during visits.
Lack of personnel and overcrowding favor situations of revolt and escape.
In December 2015, two rival gangs clashed in Kerobokan prison in Bali, killing at least two people and wounding three.
Wealthy prisoners can bribe prison staff to bypass security measures. Some of the detainees in Sukamiskin prison were reportedly seen in public, doing shopping. Other privileged prisoners would abuse their medical passes for external examinations.
Indonesian media have widely reported irregularities in the prison protocol, including violations of medical permits, priviledged living conditions in some cells, and drug smuggling. The most publicized case so far is that of Gayus Tambunan, a taxpayer imprisoned for embezzlement, who was attending a tennis tournament in Bali in November 2010.
Another problem is that of radicalization in prisons. Members of the Islamic use this ground to endoctrinate fellow inmates.