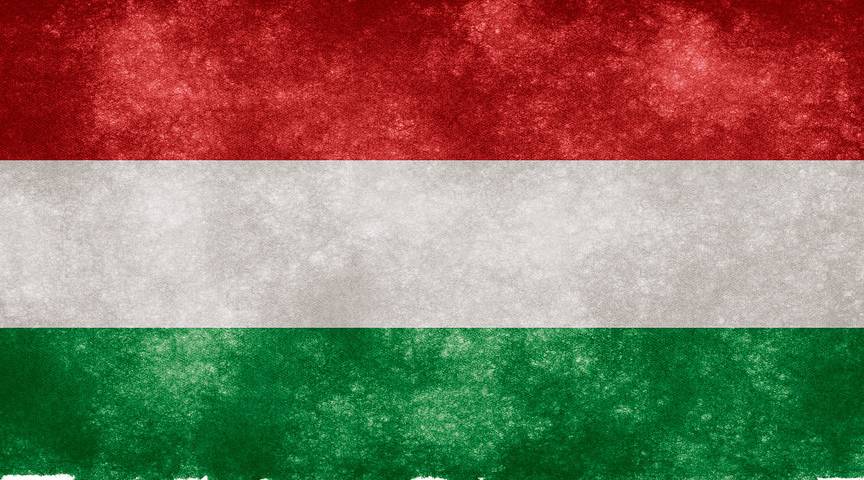 Back to map
Hungary
Capital city —

Budapest
Incarceration rate (per 100,000 inhabit…

Name of authority in charge of the pris…

Total number of prisoners

i

2016

/ National Prison Service

Total number of prison facilities

An NPM has been established

Number and percentage of female prisone…

Death penalty is abolished
+
Specific population
Prison population
Overcrowding is a major issue in the Hungarian prison system and the occupancy rate sits at around 134%.
At Hajdú-Bihar County Penitentiary Institution, an occupancy rate of 189% was recorded in early 2015. 65% of prisoners were pre-trial.   
High levels of imprisonment are partly attributed to a new criminal code (Act C 2012), which came into force in July 2013. The code introduced harsher sentencing, including imprisonment for a range of petty offences and a 'three strikes' rule that forces judges to impose a life sentence for the third strike. The code also serves to increase the number of 'life imprisonment without the possibility for parole' sentences. The number of prisoners serving 'life without possibility for parole' in Hungary has increased from 19 to 46 since 2011. The policies set out in the criminal code run contrary to the European Court of Human Rights judgment on overcrowding, Varga and Others v. Hungary 2015 (Violence and Ill Treatment).   
Overcrowding creates more problems and suffering for pre-trial detainees because they do not work and can spend up to 23 hours a day in their cells.   
The current government appears to favor building more prisons to resolve the problem of overcrowding rather than increasing non-custodial sentencing.
Women
Women are held separately from men in all prisons. A large number of women are held at Kalocsa, Heves County, a women-only prison. Pálhalma National, Szombathely, Budapest and Tiszalök all have separate units for women prisoners. Women can also be held in any of the 14 county penitentiaries used for pre-trial prisoners.   
The Central Prison Hospital holds prisoners who need to be hospitalized, including pregnant women and mothers with newborn babies. Conditions at the hospital are considered inadequate (See The sick and disabled).
Women who give birth while in prison are transferred to the Bács-Kiskun County Prison. The Penitentiary Act requires that mothers be held together with their babies for the first year of the child's life.
Juveniles
The minimum age for juvenile prosecution was lowered from 14 to 12 years of age in 2013 as part of changes introduced with the new criminal code. Prison sentences are meant to be a last resort for young offenders but in practice petty offences or unpaid fines can still lead to prison sentences. Community service sentences can only be given to juveniles over 16 years of age. There are no other alternative forms of sentencing for juveniles.   
In 2014, the HHC submitted an application to the European Court of Human Rights on behalf of a juvenile accused, who has held in pre-trial detention for almost one year for allegedly stealing a T-shirt. This despite the accused having a clean record, the crime being non-violent and the T-shirt having since been returned to the victim. The case received widespread media coverage and the accused was eventually released. During the same period, a 15-year-old boy in Miskolc was detained for 392 days after being accused by one of his schoolmates of stealing a packet of cigarettes by force in the schoolyard.   
Young offenders in Hungary are held in either a juvenile prison (managed by the prison service) or a juvenile reformatory (part of the child protection system). Juvenile reformatories benefit from better conditions including more staff, greater access to education, and a less strict regime than juvenile prisons. If a place cannot be found at a juvenile reformatory or there is no reformatory within the jurisdiction, juvenile pre-trial prisoners are sent to a juvenile prison. Juvenile prisons are 'juvenile-only' sections of larger adult prisons.
Juvenile girls and women can be held in the Rákospalota Juvenile Reformatory and Special Home for Children. The facility plans to build a 'mother and child' unit in 2016 that will provide better conditions for juvenile mothers and their children.
The largest juvenile prison (Tököl) experienced a large-scale breakout of pioderma, an infectious skin disease in 2015.   
Juvenile prisoners in Tököl can wait up to six months between family visits due to overcrowding. The Hungarian Helsinki Committee (HHC), a human rights group, is currently advocating for the rights of these prisoners.
Foreigners
Generally, less than 4% of the prison population is foreign and foreigners are kept together with the general prison population. Of the foreigners held, 32% are Romanian, 11% Serbian and 8% Vietnamese.
Harsh government policies were put in place in September 2015. These policies resulted in border closers and made it a criminal offense to cross the border 'irregularly'. 471 asylum seekers were imprisoned from 24th September 2015 because there were not enough places in migrant centers. The percentage of foreign detainees increased from de 4 to 7 %.
The Council of Europe's Committee for the Prevention of Torture (CPT) carried out a visit between the 21st and 27th October 2015 to investigate the treatment and detention conditions of migrants and asylum seekers imprisoned under these harsh new government policies.
Information on ethnicity cannot be legally collected in Hungary. There is little known about potential discrimination, segregation or stigmatization of minorities within prisons.
Despite this lack of official information, Roma people have fewer special privileges and are more likely to be held in crowded cells, denied cell transfers and punished in solitary confinement, according to a study by the Hungarian Helsinki Committee.
No ill-treatment cases have been reported due to prisoner sexual or gender identity and homosexuality is not a crime in Hungary.
There are no known prisoners of conscience in Hungary.
Using despot symbols, denying Nazi and Communist wrongdoings or desecrating Hungarian national symbols are all considered crimes that may lead to imprisonment.
There are 506 prisoners in Hungary over the age of 60. These 455 men and 51 women represent around 2% of the Hungarian prison population.
Elderly prisoners are considered to have specific needs for which special programs and handling protocols are put in place.
There are three specific prisons for the sick and disabled, Central Prison Hospital in Tököl, Chronic Post-Treatment Unit in Szeged and the Forensic Psychiatric and Mental Institution (IMEI).
As of 2012, seven penitentiary institutions renovated building to ensure their accessibility for the disabled. The placement of 133 disabled detainees is ensured in accessible cells in total. In addition, two penitentiary institutions were built in 2008 in which the accommodation of disabled detainees can be guaranteed. It is worth highlighting that in the Chronic Post-Treatment Unit of the Szeged Penitentiary Institution, which is specifically dedicated to the placement of detainees having a health problem, can accommodate 80 persons in accessible premises.
In 2010, the Hungarian ombudsman visited the Central Prison Hospital in Tököl and deemed it inadequate for proper healthcare. The building has poor quality bathrooms, furniture, heating and sewage. Parts of the hospital have not been updated in over 50 years, with some wards closed to patients. There is a shortage of medical staff and a lack of modern facilities, including elevators.
Concerns have been raised by the HHC regarding strong anti-psychotic medications administered at the IMEI1. These drugs have heavy side effects and cause sedation. The facility has been accused of using such treatments to calm prisoners down rather than helping to cure them.   
---
Judicial and Observation Psychiatric Institute ↩