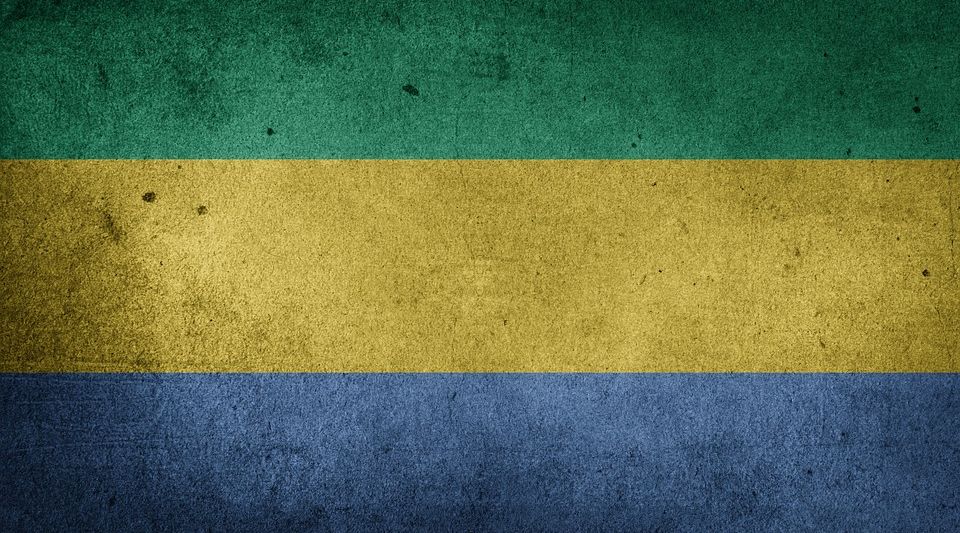 Back to map
Gabon
Capital city —

Libreville
Incarceration rate (per 100,000 inhabit…

Name of authority in charge of the pris…

Total number of prisoners

Average length of imprisonment (in mont…

An NPM has been established

Number and percentage of female prisone…

Death penalty is abolished
+
Daily life
Cells are very small and the absence of windows makes them very dark. The ventilation system in most prisons is defective with humidity reaching up to 70% during the day, according to a 2015 report by the Subcommittee on Prevention of Torture (SPT). Cells have no bathroom facilities and bathrooms in the wings do not usually work. Prisoners relieve themselves in a plastic bucket.   
Prisoners sleep on old mattresses, mats, or the floor. Tiered bunks have been organised in very overpopulated cells so that all prisoners can sleep. The report published in 2015 by the SPT reports cells of 16m2 housing 22 people for more than 12 hours per day. When a cell is too overpopulated, prisoners sleep in the courtyard outside.   
The 2015 SPT report described punishment cells at Libreville as stifling hot with a nauseating smell. Prisoners must relieve themselves in a bottle or a plastic bag as there is no toilet. Walks in the courtyard are forbidden and food is passed through the cell bars.
There is one meal a day, consisting of a portion of rice, a piece of chicken or fish (sometimes canned or dried) and a piece of bread. Nutritional value is poor and there are no fruit or vegetables. Many prisoners suffer malnutrition illnesses such as beriberi. Kitchen jobs are allocated by the maires amongst their co-prisoners. Meals are cooked on a wood fire on the bare ground.
Prisoners depend on their families to bring them food. The poor and those whose relatives live far away do chores or provide services, sometimes of a sexual nature, to co-prisoners for extra rations.
Water shortages sometimes last several days. There is one tap for each wing, activated when the prison offices choose. Water is collected from the tap in plastic containers. Prisoners depend on friends and relatives to provide soap. Hygiene products are insufficient.   
Scabies and lice are common. An article published by France 24 in January 2016 explains a widespread superstition in prisons that when a prisoner kills a rat, his sentence is increased. Prisons are therefore infested with rats and cockroaches crawling around eating areas and cells.   
There is no sewerage or drainage system. In Libreville, human waste is left out in the open air. The toilets in the wings are regularly out of order and prisoners must relieve themselves in cesspits or plastic buckets. The report by the SPT expresses alarm at seeing prisoners use their bare hands to empty cesspits and dispose of human waste.
Prison infirmaries are badly stocked, with only basic medicines such as quinine and paracetamol according to the report published by the SPT in 2015.
Quality of care depends to a large extent on the goodwill of the prison director and staff. The Lamberéné prison infirmary is better equipped than other prisons.
Only ordinary ailments are treated: skin diseases, parasites, gastroenterology and illnesses linked to vitamin deficiency. Cases of HIV are reported. Prisoners' relatives must pay for treatment of the most serious illnesses.
The SPT reports a strong prevalence of tuberculosis, with around 20% of prisoners in Libreville affected. It is very difficult to treat patients properly, with no isolation wing, insufficient ventilation and a lack of available medicines. The SPT is worried about the emergence of resistant strains of TB that are increasingly difficult to treat.
The seriously ill have to be treated in hospital. Some prisons have no means of transporting sick prisoners. Visitors are sometimes asked to contribute to the cost of taxis.
The medical team has neither a psychiatric expert nor a toxicology expert and is chronically understaffed. The roles are very badly paid, and medical staff poorly qualified. Nurses and doctors are not vaccinated, and do not undergo an HIV screening test.
A central courtyard is normally accessible during the day. The Muslim community has built a place of worship in Port-Gentil prison, which also serves as a library.
Prisoners are responsible for cooking, housework and upkeep of communal spaces.
Carpentry workshops are organised by prisoners at Franceville prison. A youth training centre has been built with wood donated by a company as well as a bar, reserved for people from outside the prison and prison staff. There are also basket-weaving workshops, with products sold outside the prison.
Carpentry and brickwork workshops are offered at Tchibanga prison, although there is often a lack of raw materials.
Minors can access education and training programmes in the Libreville, Port-Gentil, Franceville and Tchibanga prisons. Minors only can study towards the CEP (the certificate obtained at the end of primary school).
French and mathematics lessons are organised by the NGO, Arc-en-ciel, at Libreville, in partnership with the Sylvia Bongo Ondimba Foundation for the Family. The Foundation also makes computers available in order to enable IT courses. Three levels of teaching are planned to provide literacy up to the level of the 3rd year of primary school. The timetable from 8.30 am to 3pm is the same as for school pupils. Two hours per week are devoted to the highway code.
Minors imprisoned for serious crimes are not allowed to participate in these classes.
No prisoner is allowed a television. Relatives are able to bring newspapers or a radio to prisoners.
Prisoners practise religion freely and chaplains from all religions can play a part in prison life. At Port-Gentil, the Muslim community has built a prayer room that also serves as a library.
Libreville and Port-Gentil concentrate the majority of outside contributors.
The NGO, La Voix des Oubliés, and local religious movements like Caritas or the Muslim community visit other prisons once a year.
In 2015, the NGO, La Voix des Oubliés, distributed 800 copies of "Prisoner Guide". This manual informs prisoners, in the form of 30 questions and answers, of their fundamental rights. This NGO provides legal aid to prisoners held illegally.
The NGO, Arc en Ciel, in partnership with the Sylvia Bongo Ondimba Foundation for the Family, helps 80 minors a year on average at Libreville. The organisation supports them on the path to social and professional reintegration.
These NGOs also organise social / psychological support sessions for minors and distribute food parcels.
The majority of financial support for prisoners comes from families. The prison administration provides the minimum for the most destitute: one meal a day, a piece of soap and telephone access. Clothes are supplied by NGOs.   
The vulnerable and very poor (minors, foreigners and women) sometimes mush turn to prostitution in order to meet their needs.
Prisoners can, in principle, address their individual complaints to the prison management in writing. In practice, any communication between the prison administration and prisoners is controlled by the maires (chiefs). Prisoners rarely share what they have suffered or witnessed for fear of reprisals.
Hunger strikes and escape attempts take place regularly in the prisons at Libreville and Port-Gentil, mostly as a result of procedural delays. Prison staff are not equipped to cope with a revolt or collective escape attempt.   
Three prisoners escaped from the prison at Libreville on Sunday 8th September 2015 during visiting hours. They were armed with an automatic pistol and knives made of filed-down steel bars. At least three prison warders were injured and taken to hospital. The police and army intervened to re-establish calm in the prison.
Visitors are subjected to full body searches when they enter prisons. Prisoners are searched when they enter and exit the visiting room.   
Disciplinary action is decided by the maires (chiefs). Isolation, chaining, withdrawal of visiting rights and physical punishment with whips, sticks or belts are the most common forms of discipline. Women often have their heads shaved as punishment.   
Prisoners cannot press charges or report abuse or injustices as communication between prisoners and the prison administration is controlled by the maires and their 'chiefdoms'.