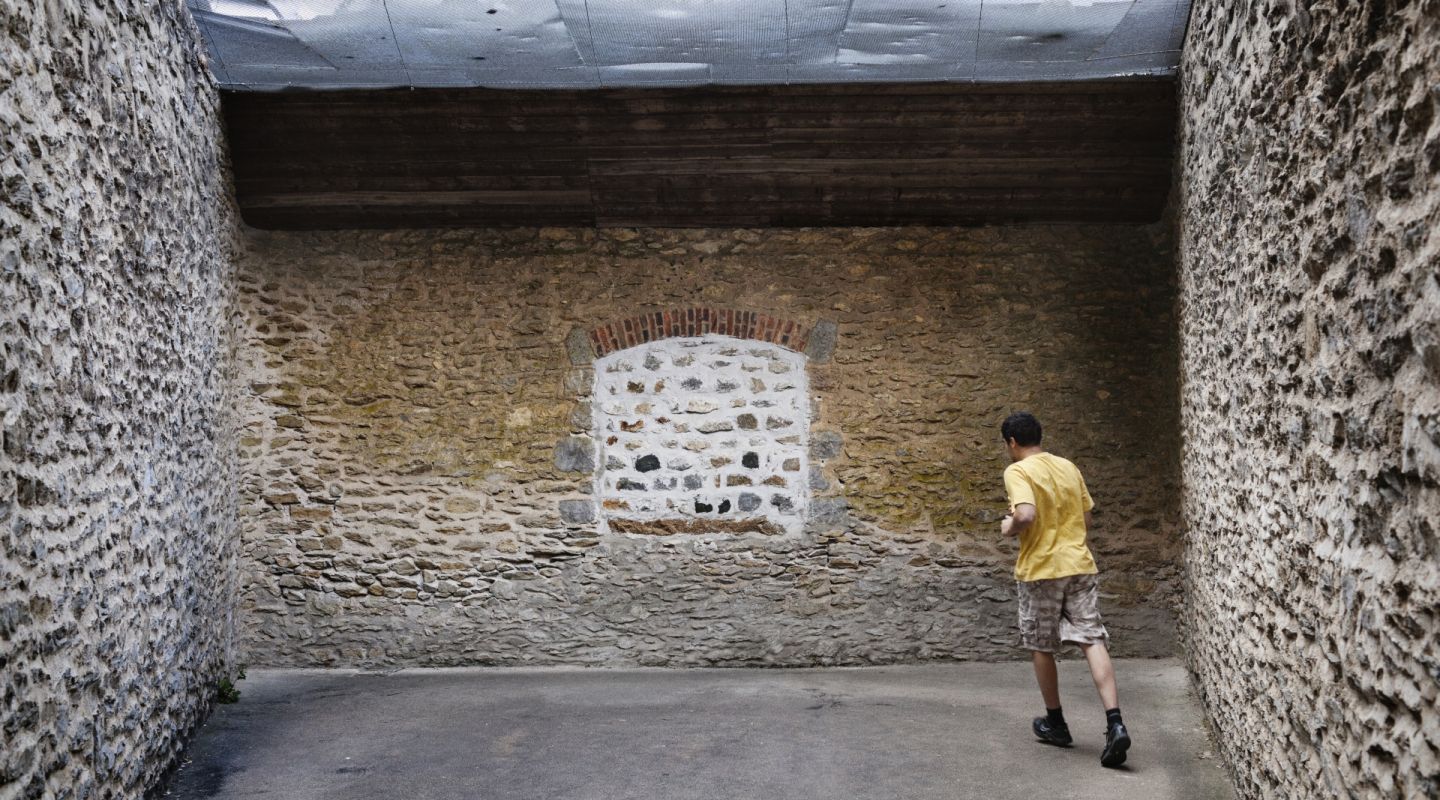 France
Capital city —

Paris
Incarceration rate (per 100,000 inhabit…

Homicide rate (per 100,000 inhabitants)

Name of authority in charge of the pris…

Total number of prisoners

i

01/01/2019

/ Prison administration

Average length of imprisonment (in mont…

Total number of prison facilities

i

01/01/2018

/ Prison adminsitration

An NPM has been established

Number and percentage of female prisone…

i

2019

/ Prison administration

i

01/2019

/ Prison administration

i

01/2019

/ Prison administration

Death penalty is abolished
+
Latest updates
Variation in the number of incarcerated minors
Their number increases, between 2015 and 2017, by 9.1%.
The CGLPL visited five juvenile units and three juvenile detention facilities in 2018. They did not report any overpopulation but did note a very clear increase in the rate of incarceration for minors. This increase is believed to be due to the increased incarceration of unaccompanied foreign minors.
Sanitary conditions in the facilities deteriorated in 2018 during the 15-day protest that affected 115 of the 188 prison facilities. It interfered with or prevented access to showers, the distribution of sanitary items, laundry services and garbage removal.
In 2018, protests were held in 115 of the 188 prison facilities. They lasted 15 days, during which time ongoing medical care and access to it, specifically access to doctors and medication, were interrupted.
Prisoners are classified according to their supposed level of dangerousness
Placement in a very high-security facility is supposed to be only for persons deemed to be dangerous offenders and those serving long sentences. The length of stay is supposed to be limited. Some individuals are in fact placed there because of difficult behaviour. The CGLPL sees this kind of treatment as inappropriate for them and says it constitutes "an inordinate system of confinement in disguise".
The 24 November 2009 Prison Act allows body searches only as an exceptional measure if other means of control (patting, electronic screening) are not sufficient. These principles are not applied, as they are vehemently opposed by some of the prison officers' unions. Since June 2016, naked searches may be carried out in accordance with general guidelines determining where and when they can be conducted, irrespective of any arrangements in place for individual prisoners.
Certain security measures were tightened during 2018. Prisoners' access to activities and work were limited. Very strict protocols such as the frequent use of riot gear and the intervention of local control and support teams were implemented.
The NPM recommendations are effectively implemented
The CGLPL and CNCDH submitted written observations to the European Convention on Human Rights (ECHR) in 2018. They argued that the prison conditions in France are contrary to the ECHR Article 3 on the prohibition of torture. They also stated that the current recourses do not prevent these abuses of basic rights.
Prisoners sleep on
a bed or a mattress on the floor
The use of mattresses on floors is not only the result of a high occupancy rate. Some facilities that reach 180 % do not use this practice.
Detention centres reported an overall occupancy rate of 141 % in 2018, with 1,472 mattresses on the floors. This rate is the same as the previous year.
Three institutions reported an occupancy rate greater than 200 %, the same as in 2017.
The occupancy rates tend to increase in institutions that are overpopulated. For example, the number of institutions reporting an occupancy rate of between 150 % and 200 % increased in 2018. Their numbers increased by 11 from the previous year (37 in 2017 and 48 in 2018). On the other hand, institutions reporting a rate of less than 100 % tended to increase in 2018. There were eight new institutions with such a rate in 2018 (132 in 2017 and 140 in 2018).
There is also a network of associations at the local level. Almost every facility has a network of associations that provides assistance, with agreements signed with the prison service concerned. The number of external personnel varies greatly from city to city and entry clearance procedures are also highly variable.
Genepi Atlantic announced its dissolution via a press release on 15th June 2019. This follows the national office's vote, on the same day, to end detention actions. The members of Genepi Atlantic, attached to detention action, agree to voluntary dissolution so as to remain faithful to the mission of prison intervention.
Genepi is a national organization. It fights for prison decompartmentalization.
The new Juvenile Code of Criminal Justice bill provides for the application of educational or security measures during the three-month period set for a first hearing.
Minors below 16 years can be placed on remand only in the case of a judicial review.
Minimum age of juvenile incarceration
Their imprisonment remains exceptional below 16 years old.
On 17th June, the Minister of Justice presented a new Juvenile Code of Criminal Justice bill for minors. In this bill, presumption of irresponsibility would be applicable to children below the age of 13. There would also be a specific emphasis on legal educative measures. The code comprises several provisions aimed at reducing measures applicable to minors.
On Saturday, June 1, 2019, Poissy Town Council launched a consultation of the citizenry on the relocation of the town's prison. The establishment regarded as outdated, still harbours about 200 long term convicts. According to the mayor, "the security commission has released a number of negative reports concerning the state of the building over the last five years". He suggests that the building should be used as a cultural centre instead. As for the judicial authorities, the renovation of the site is a welcome idea. Voting is ongoing until the 16 June 2019, via a smart phone application or at designated voting units for this purpose.
Number of deaths attributed to suicide
119 committed suicide in prison and 12 outside (hospital, permission to leave…)
i
2018
/ Prison administration
A 28-year-old inmate took his life on 28 April, 2019 in the Luynes prison. He had completed three-quarters of his jail term in the psychiatric hospital. According to his lawyer, he was to undergo a mental assessment before his trial. The lawyer intends to file a complaint on behalf of his inmate's family, to the prison administration and the Ministry of health.
The total number of prison personnel was 40,738 on 1 January 2018, among whom there were 28,561 and 4,112 prison intake and probation officers (services pénitentiaires d'insertion et de probation (SPIP)). SPIP officers monitor those entering the judicial system, assist with legal decisions (sentence adjustments) and with preparing for release. They are also responsible for cultural activities in the facilities.

Other personnel on 1 January 2018 were:

542 managers
5,309 administrative staff
701 technical staff
1,513 others (contractors, chaplains…)
Variation in the capacity of the prison facilities
The number of penitentiary centres is increasing: 55 in January 2018. There were 54 in January 2017 and 50 in January 2016.
The total "operational" capacity (number of places available in prisons) is increasing regularly:

57,841 on 01/01/2015 (+0.6 % more than 2014)
58,561 on 01/01/2016 (+1.2 % more than 2015)
58,681 on 01/01/2017 (+0.2% more than 2016)
59,765 on 01/01/2018 (+1,8% more than 2017)

The White Paper Commission on Prison Premises submitted its report to the Minister of Justice in April 2017. It addresses mainly the construction of new prisons, staff recruitment and training and the integration of these facilities into their territory.