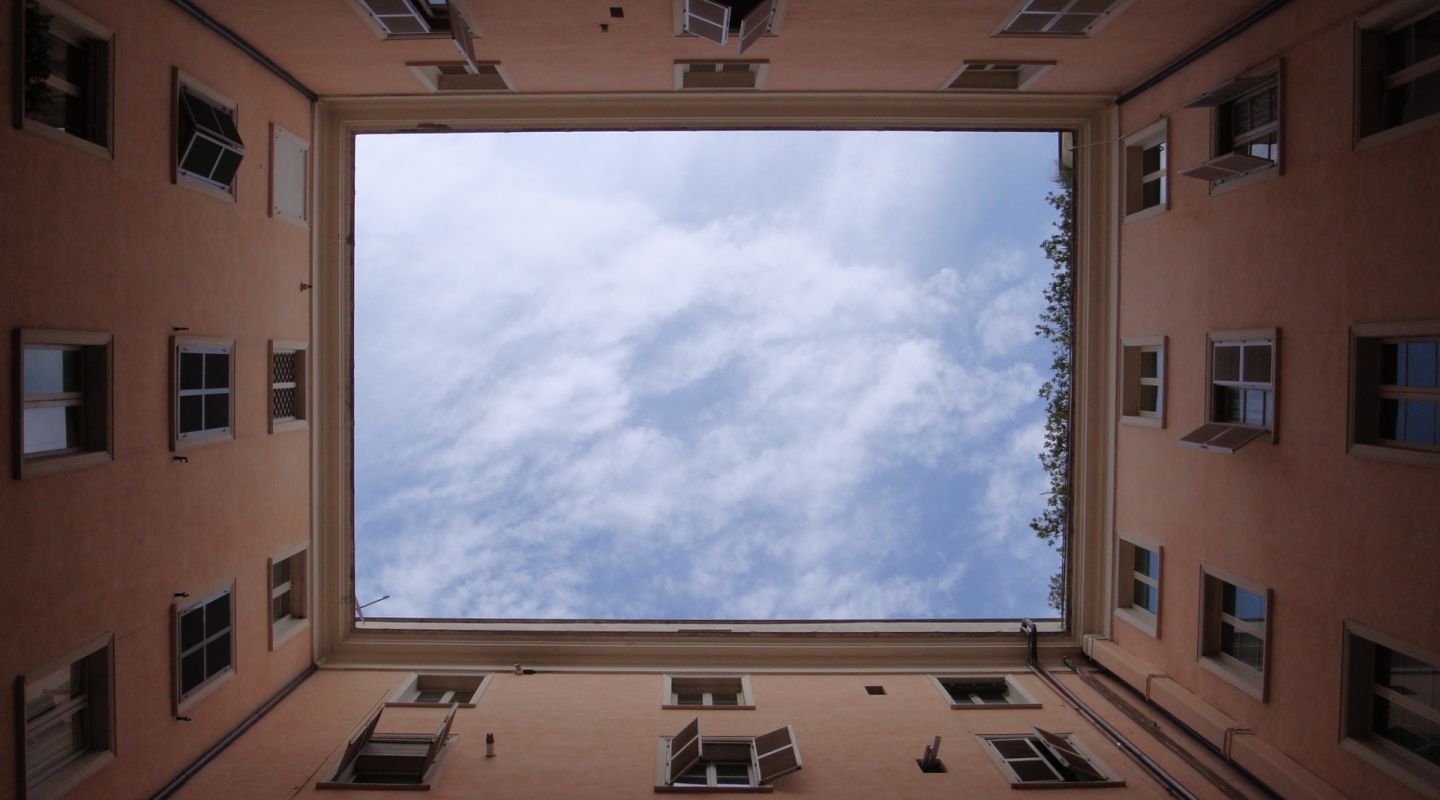 Italy
Capital city —

Rome
Incarceration rate (per 100,000 inhabit…

Homicide rate (per 100,000 inhabitants)

Name of authority in charge of the pris…

Total number of prisoners

Average length of imprisonment (in mont…

Total number of prison facilities

An NPM has been established

Number and percentage of female prisone…

Death penalty is abolished
+
Latest updates
Mothers are allowed to keep their children with them
yes, until three years of age
A text prohibiting the incarceration of children when their mother is in prison will be presented to the House of Representatives. The bill had been approved by the Justice Committee (commissione Giustizia).
Suicide prevention policies are implemented
The prison service has implemented national and regional suicide prevention plans. They promote the collection of data on local, regional and national scales, which should enable suicidal tendencies to be detected. At-risk prisoners receive psychological support from professionals and volunteers. They can also qualify for additional visits and telephone calls. The prison staff is required to remain vigilant to identify high-risk situations.1
A prisoner tried to commit suicide, but the alert given by his fellow prisoners allowed prison staff to intervene in time.
In 2020, the CPT reported violence and ill-treatment towards prisoners in the facilities they had visited. The acts were usually committed out of sight of video surveillance, for example in the staircases.1
In 2021, numerous allegations of violence, torture, abuse and ill-treatment have resulted in investigations, criminal proceedings and indictments against prison officers. The NGO Antigone joins 18 of these criminal proceedings. According to the NGO, some of the facts are related to alleged violent reactions during prison riots between March and April 2020, that took place as a response to the fear generated by the COVID-19 pandemic and the ban on family visits. In December 2021, the Public Prosecutor requested the indictment of 108 prison officers for the violence committed against the prisoners of the Santa Maria Capua Vetere prison. This violence had broken out on 6 April 2020, in the wake of a mutiny. The guards are being prosecuted for the crimes of torture, injury, abuse of authority, falsification of a public documents and complicity in the manslaughter of a prisoner.
Twenty-two prison staff were charged with alleged torture of prisoners in a Turin prison. The former director of the prison was among them. The prosecutor of Naples also charged 107 prison staff with violence against prisoners in April 2020. The officers allegedly carried out a punitive raid following a prisoner revolt. The allegations referred to torture and abuse of power.
Prisoners are paid for their work
Prisoners of several facilities would make bags from scraps of fabric. These bags were sold in several supermarkets in the regions of Puglia and Calabria. The proceeds would help to pay prisoners' salaries.
Number of deaths in custody
The documentation centre Ristretti keeps an updated register online of the number of prison deaths.
A 24-year-old prisoner died in La Spezia prison. The death appeared to be caused by gas inhalation.
Phones calls are wire tapped
A judge can order the placement of a wiretap on any prisoner. Phone calls for AS and 41A prisoners are subject to routine surveillance.
An assistant inspector of the penitentiary police was suspended from his duties for a duration of nine months. He was being investigated for abuse of power and unlawful interception, obstruction or interruption of communications. The events at the origin of this investigation dated back to spring 2021. The deputy inspector allegedly intercepted verbal and telephone conversations in a cell at San Gimignano prison.
Overcrowding is an issue for specific types of prison facilities
Some correctional facilities (Como, Taranto, Larino) have an occupancy rate of almost 200%.
A statistical report from the Ministry of Justice highlighted overpopulation in prisons in Sardinia. The absence of a director in certain prisons on the island further aggravated the situation.
Part of the prisoner's food is produced by the prison
Only the colonie penali (penal farms) produce their own food.
An orchard was inaugurated inside the prison of Monza. This initiative would create jobs for prisoners. They would look after about 30 plum trees whose fruit would be eaten in the prison canteen.
ASLs suggest methadone-based substitution treatments for drug-addicted prisoners.
A man was arrested after visiting his brother detained in Via dei Tigli prison. He was accused of drug trafficking. He gave his imprisoned brother a packed of Subutex tablets, a medication used primarily in opioid substitution treatments.
Security functions are fulfilled by
A referendum was launched on the transfer of responsibility for penitentiary police from the Ministry of Justice to the Ministry of the Interior. SAPPE trade union believed that the security of prisons was a public order question and should therefore be guaranteed by the Ministry of the Interior.
The prison staff is represented by (a) union(s)
Prison staff can be represented by various different trade unions: the Independent Trade Union for Penitentiary Police (Sindacato autonomo polizia penitenziaria, SAPPE), the Independent Trade Union Organisation for Penitentiary Police (OSAPP), the Trade Union for Penitentiary Police (UILPA-PP) or the National Independent Trade Union for Penitentiary Police (SINAPPE).
The Independent Trade Union for Penitentiary Police (Sindacato autonomo polizia penitenziaria, SAPPE) protested in front of Foggia prison. They denounced in particular the lack of personnel and the duration of their working days.
Nurses, a general practitioner, and a psychiatrist are required in each facility. Specialists (such as cardiologists, dentists, and ophthalmologists) can have regular office hours or can come to the prison for consultations. A prisoner can call upon an outside doctor at his or her own cost. 1
Material differences exist from one region to another. In 2019, the CPT noted the alarming state of numerous infirmary sites.2
A Nigerian prisoner injured his foot with a piece of iron. His injury worsened during his stay in prison. He was moved to Catania hospital and had his leg amputated. He left detention and requested a prosthetic to be able to return to normal life. His prosthetic was manufactured by a social centre, but the former prisoner was required to wait until his medical file had been sent over by the prison administration before he was able to obtain the prosthetic.

The National Guarantor of the Rights of Persons Detained or Deprived of Liberty (Garante nazionale dei diritti delle persone detenute o private della libertà personale) announced the introduction of telemedicine for prisoners. A test run was planned in Montacuto prison. The National Guarantor highlighted the lack of medical personnel in prison, which had been exacerbated with the health crisis. He called for the deployment of ambulances to prisons to treat prisoners on site.
The use of cell phones is authorised
no
Cell phones are not authorised in prison. Their presence is, however, acknowledged.
The Procurer of Milan opened an inquiry into a prisoner who took a video with a mobile phone during his time in San Vittore prison. The young man announced on his Instagram page that he had filmed a part of his new rap video inside the Milanese prison.

Prison staff seized about 30 telephones in a prison in Naples as part of an operation to combat the smuggling of these devices into detention centres. Trade unions representing the prison administration would like to introduce jammers to fight against the use of smartphones in prison.
Prisoners sentenced to life are eligible for parole after having served over 26 years and if they are deemed not to pose a threat to themselves or others (article 176 of criminal code.
Those who are deemed dangerous and mafia members who refuse to collaborate with the justice department, classified as 41-bis, are not eligible for parole. This designation is called the "ergastolo ostativo." The NGO Antigone deplores the fact that more than 70% of lifers (more than 1,250 prisoners) have no possibility of requesting a change of sentence, unless they cooperate with the justice system.
The Constitutional Court, the highest court in the country, regards "l'ergastolo ostativo" unconstitutional. This provision contravenes Article 27 of the Italian Constitution, which states that "sentences may not consist of treatment contrary to the feelings of humanity and their purpose must be the rehabilitation of the convicted person." The Court believes that this provision forces prisoners to make "a tragic choice": stay in prison or be released to face potential retaliation and thus endanger their families. The Court is giving Parliament a year to change the law.