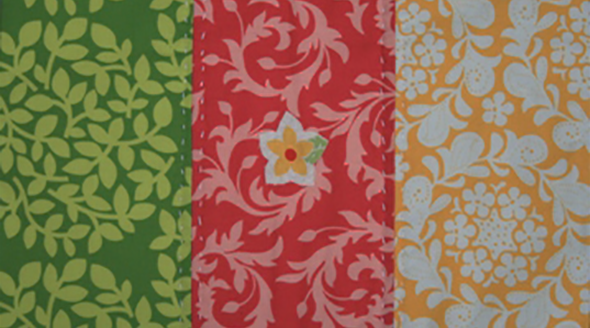 Back to map
Cameroon
Capital city —

Yaoundé
Incarceration rate (per 100,000 inhabit…

Name of authority in charge of the pris…

Total number of prisoners

i

2016

/ Ministry of Justice

Total number of prison facilities

An NPM has been established

Number and percentage of female prisone…

i

2015

/ Ministry of Justice

i

2015

/ Mnistry of Justice

Death penalty is abolished
+
Daily life
Inmates share cells. Individual inmates often have less than 2m² of space.
Some cells are former offices or laundries.
Maroua Prison has large cells, but because of overpopulation, each prisoner has very little space. The largest cell, 88m², contains about 120 people. This cell is considered the best by prison authorities because it is better ventilated than others: the roof is raised and has vents. The lack of aeration in the cells, combined with overpopulation, raises temperatures above 40° C during warm periods.
Upon their entry into prison, inmates arrive in a holding cell where negotiations occur to determine their assigned block (in French) and whether they will receive a bed. Successful negotiation depends on the inmate's connections outside of prison and their financial resources.
Obtaining a bed involves a power struggle. Beds cost 25,000 CFA francs (about 38 euros)1, a price beyond the financial means of most prisoners.
In Yaoundé Prison, inmates sleep while sitting or standing up (in French).
At New Bell Prison, in 2015, inmates used cartons as sleeping bags. More than half were not held in cells and slept instead on the ground in the yard.
Former senior state officials are housed in the most sanitary areas, while those considered "immoral" (LGBTIQ in particular) are held in insalubrious conditions usually reserved for impoverished inmates.
---
The average monthly salary in Cameroon is about 80 euros. ↩
The prison administration provides one meal a day, often rice and red beans.
The food provided is insufficient. Inmates rely on their families to bring them food. Some die of malnutrition.
Vendors sell food in a prison hangar (in French) at Kondengui Central Prison in Yaoundé.
Potable water is not always available.
Prisons are poorly maintained. The roofs are leaking. Most do not have electricity.
Not all prisons have running water. The disposal of wastewater is a problem. Toilets are not available in every cell.
In Maroua Prison, inmates must relieve themselves on the floor next to the door, as they are locked in their cells between 6 p.m. and 6 a.m.. In June 2015, the International Committee of the Red Cross (ICRC) and a team of firefighters worked together to transport water to Maroua Prison. But quantities were not sufficient to allow inmates to bathe. The prison has only 20 toilets for more than 1,200 people. The dirty and pestilential waters stagnate in the prison's air ducts.
In Tcholliré prison, inmates do not have toilets (in French). They must relieve themselves in pots.
Cells are outdated. They are not sufficiently ventilated. This contributes to the spread of diseases such as tuberculosis.
Poor sanitation also causes diseases such as tuberculosis.
Scabies is one of the most common medical problems. In overcrowded prisons, such as the one at Maroua, scabies can spread quickly due to direct and regular skin-to-skin contact. The lack of washing facilities aggravates the situation.
The ICRC visited more than 5,500 people in 2015. The organisation distributed hygiene products and mosquito nets, items not provided by the administration, to 200 inmates at Yaoundé Central Prison.
Families may provide items to inmates, including clothes.
Prisoners are responsible for picking up garbage and keeping the facilities in good condition. The cleanliness of the facilities depends on the involvement of inmates, who are forced to clean.
Pests, including insects, live within the prisons, as they do everywhere in Cameroon.
Health care in detention is the responsibility of the prison administration.
The annual health care budget per inmate in 2015 was ten euros.
Between 2002 and 2014, a program to fight tuberculosis and HIV infection was implemented. It has reduced the mortality rate by 75%.
As of 2014, the health care staff employed by the prison administration, was composed of 225 professionals: 23 doctors (1 per 1 160 inmates) 48 nurses (1 per 557 inmates) 119 orderlies (1 per 225 inmates) 35 lab technicians (1 per 762 inmates)
Maroua prison has two doctors. One works part-time. Douala prison has two doctors. There are ten beds for sick inmates and 3,000 prisoners. A volunteer dentist was seeing inmates at Yaoundé Central Prison until recently.
There are only 20 infirmaries in total among all the correctional facilities. Instead of an infirmary, many prisons have a "sick bay" which isolates the ill.
Inmates go to the infirmary when they are sick. If an illness is severe, the inmate may be sent to a hospital, but they must negotiate for permission. In case of gynecological problems, inmates go directly to the hospital. Permission to go to the hospital is granted by prison officials, who may refuse.
The hospital has a section for severely ill inmates. As of 2015, inmates in this section were malnourished, and the room was dirty. Some inmates were made to sleep on the floor in their own feces. Some were chained during their stay in the hospital.
Many prisoners enter prison with an illness and are not treated during the time they are incarcerated. Inmates are not given a medical exam when they enter prison.
Inmates must pay for their medication. The amount of drugs available to inmates is insufficient to meet their needs. Inmates are often not able to take medication on a regular basis. Medications are not stored according to the required standards.
Many inmates are re-infected by the same illness because ill prisoners are not removed from the general population quickly enough to prevent re-infection.
Inmates may wait several months to be treated for dangerous health conditions. Isaac, shot in 2014, was exposed to gangrene because he had to wait more than 15 months for surgery on the wound. Foudama lost his sight in 2015 and contracted pulmonary tuberculosis while in detention in Salak. He had still not received care for his eyes.
Many NGOs advocate for health care for prisoners.
Prisoners must negotiate for access to activities. They must negotiate to leave their cell, walk in the corridors, and have access to a television. Money is paid to the block chiefs, the local chiefs, the porter or the chief of prisoners.
Prisoners are allowed out in the prison yard. Larger prisons have several yards: the neighborhood yards and the main yard. Yaoundé Central Prison has a large yard in which it is possible to play football. Official activities (in French) are offered by charitable organisations. Activities, such as festive and artistic activities, are sometimes offered. Yaoundé Central Prison has a library.
It is possible to have access to a television if a fee is paid to the local chief (the head of the cell).
Some inmates work outside the prison. Prisoners who have access to this work are those who are considered the least likely to escape. They must negotiate for authorization (by offering money, services …).
Most prisoners do small jobs to make money. At Yaoundé Central Prison, women sew, embroider, knit and work as hairdressers(in French). The raw materials for these projects are provided by inmates' families. Goods are sold on Sunday.
In Yaoundé Central Prison, some inmates work in the kitchen. They are not paid, as a position in the kitchen is a means of gaining power. Kitchen workers are chosen by the prison staff.
Prisoners housed in secondary prisons1 can go out to work in the fields.
Most minors and adults have a primary level education.
Juveniles in detention do not always have access to educational programs. Courses are organized by NGOs and the Ministry of Social Affairs only in a few juvenile prisons.
Prisoners may have access to a television if they have the means to get one, plug it in, and pay to watch it.
Prisoners are generally allowed to practice their religion.
Some prisons have chaplains. Not all religions are represented by chaplains.
Recognized religious associations visit the prisons on scheduled days.
Muslim prisoners are often equated with members of the Boko Haram armed group, especially those who practice their religion in a visible manner. They may be viewed as preachers or religious leaders.
External actors may be granted access to prisons. They belong to different national or international organisations.
For example, the Cameroon Football Federation visited Yaoundé Central Prison in 2014 to bring jerseys, socks, shorts, balls and drinks. The International Committee of the Red Cross and the Catholic Commission for Justice and Peace have access to places of detention. They make infrequent visits to the prisons.
Within the framework of signed cooperation agreements with the European Union, several projects were launched in partnership with NGOs:
The Italian Catholic NGO Educational Guidance Center (COE) trains human rights personnel to protect inmate's rights. It also introduced programs at the Yaoundé, Douala, Bafoussam, Garoua and Mbalmayo prisons to prepare inmates for reintegration.
The association Lawyers Without Borders advocates for the promotion of the respect of minimum standards.
The association Refugees Without Borders aims to improve prison conditions.
The NGO Mentoring Minors in Detention provides legal, financial and health assistance to minors imprisoned in the capital.
Families can provide money to their relatives in prison.
Inmates may be employed by the prison as porters or cooks. These positions are not official but allow inmates to gain power and obtain money from other prisoners.
Inmates may create their own employment (catering, carpentry, legal advice).
Trafficking of alcohol, cigarettes, and cannabis occurs.
The administration tolerates the circulation of cash. Informal banks exist to manage cash: certain inmates are responsible for holding and protecting money in exchange for remuneration.
Poor inmates may receive external donations and help from NGOs.
Cells are regularly searched. Body searches take place and are not always justified. The main disciplinary sanction is the use of solitary confinement. Prisoners may be shackled (e.g., with irons). Denying inmates visitors is also used as punishment. Prisoners are sometimes subjected to corporal punishment. Inmates who pose a high risk to community safety are not housed separately from others (in French).