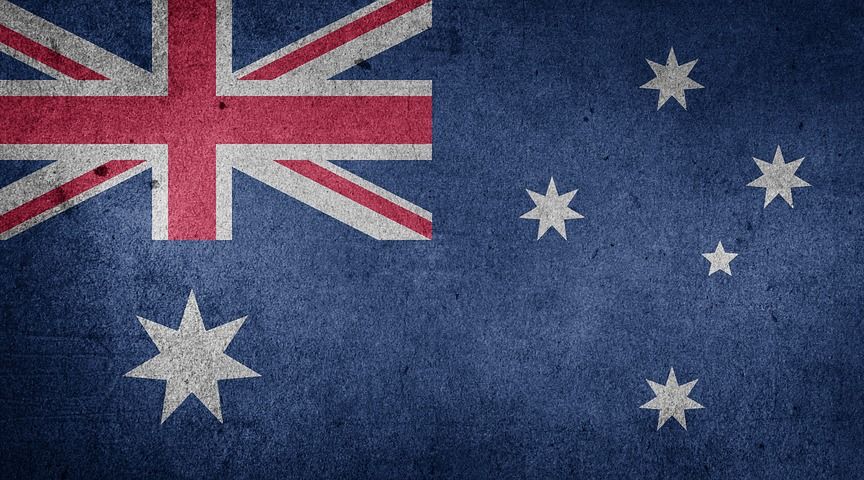 Back to map
Australia
Capital city —

Canberra
Incarceration rate (per 100,000 inhabitants)

i

2015

/ Australian Bureau of Statistics

Name of authority in charge of the prison…

Total number of prisoners

i

2015

/ Australian Bureau of Statistics

Average length of imprisonment (in months)

i

2015

/ Australian Bureau of Statistics

Total number of prison facilities

i

2015

/ Australian Bureau of Statistics

An NPM has been established

Number and percentage of female prisoners

i

2015

/ Australian Bureau of Statistics

i

2015

/ Aust. Instite of Health and Welfare

Death penalty is abolished
+
Contributor(s)
Community Justice Coalition
Daily life
The cells and their equipment
Standard guidelines require that prison cells meet health requirements, be properly maintained and kept clean at all time. Cells must have windows large enough to allow natural light and ensure prisoner access to adequate bathing and shower facilities.   
Inmates are allocated to single cells, shared cells or rooms according to a careful assessment and selection process. Guidelines state that particular care should be taken to avoid prisoners being subjected to intimidation or bullying.   
Overcrowding in Australian prisons can cause deviations from these standard guidelines. Additional beds are often added to cells, thereby reducing cell size per prisoner and prisoners are potentially unable to avoid potentially hostile cellmates due to overcrowding.   
All prisoners must be provided with a separate bed and sufficient bedding. Bedding, including the mattress, should be clean when issued, kept in good order and changed often enough to ensure cleanliness. Every prisoner must have continuous access to clean drinking water.
Food
Standard guidelines require prisoners to be provided with continuous access to clean drinking water and nutritional food adequate for health and wellbeing.   
The majority of prisoners are unsatisfied with the quantity and quality of the food in prisons. Complaints include taste, texture and appearance of the food and lack of choice and quality fresh produce. Meal serving sizes, typically 600-700g, are regarded by prisoners (particularly men) as small.   
All prisoners can purchase additional food each week, up to a spending limit. Visitors cannot bring food into the prisons due to security requirements. There have been reports of inadequate refrigeration for storing purchased food as well as widespread stealing from communal refrigerators. As a result, some inmates store food in their cells, often improperly.   
Special dietary food is provided for medical, religious or other special reasons (e.g. vegetarians).
Hygiene
Standard guidelines state that prisoners should be given access to fundamental hygiene facilities (e.g. showers and toilets), and toiletries or the means to purchase their own. Safe, private daily access to these facilities should be allowed, in addition to basic commodities such as soap, towels and laundry.   
Hygiene is an issue due to the overcrowding of prisons.   
Women are not provided sanitary products by prison administration and must purchase their own.   
In Victoria, a 2014 Ombudsman Report found overcrowded cells meant prisoners were provided overused, stained and torn towels.
Health
Prisoners have access to health services 24 hours a day, including access to a prison medical centre. Doctors, nurses, social workers and dentists staff these medical centres.   
According to surveys, 91% of prisoners are confident that they have easy access to medical staff in prison when needed1. Clinical staff initiate the majority of medical visits, 64% compared with 34% initiated by prisoners. All prisoners are examined upon arrival and treated for any pre-existing conditions. They are able to access their private health professionals if required, provided they pay the costs.   
The practice of forced medication in forensic hospitals is very common. This occurs despite standards requiring that prisoners are not 'subject to medical or scientific research' or 'treated without their consent'. The Justice Action group, a not for profit community organisation has worked with numerous mental health consumers who have been forcibly medicated in forensic hospitals.   
Justice Action represented Kerry O'Malley, who was receiving Epilim under a Community Treatment Order despite not having been diagnosed for any of the conditions the drug is approved to treat. The tribunal dismissed the Health Department's Community Treatment Order finding that on balance it was unlikely to assist O'Malley.  
More detailed information regarding the health of prisoners in Australia can be found within the Health of Australian Prisoner's 2015 report.
Activities
All prisoners are entitled access to an open area for at least 1 hour each day and have access to sports and recreational activities. There are a number of activities designed to help prisoners successfully reintegrate into society. For example, the Victorian program ReGroup is available to all sentenced prisoners and begins 18 months prior to release. This program offers general information as well as specialised services based on individual prisoner needs.   
Prison libraries are well equipped and computers are available for legitimate study purposes.
Work
Prisoners have access to a range of productive employment options and facilities to assist rehabilitation and improve the chance of successful reintegration into society. Relevant work health and safety standards are applied to prison work.   
Of the eligible prison population, 78.8% are employed according to government reporting. Employment for prisoners can vary and includes work within the prison itself or outside in the community as part of closely monitored programs.   
Prisoners are paid for work, with the salaries dependent on the complexity and skills required for the work. Opportunities for community work depend on the risk posed to the community. They includes graffiti removal, parks maintenance, cooking services and soft toy making programs. Many employment opportunities are available at minimum and medium security prisons including dairy processing, baking, farming, printing, laundry, and engineering.
Schooling and professional training
Prisoners have access to services education and skills training, including literacy, numeracy and vocational training programs. The access relies upon prison management allowing access to computers and educational material, Computers are not allowed within cells.   
Prisoner education services are being increasingly outsourced resulting in increased program choice, but less teaching staff. Courses sometimes only provide disposable skills that do not prepare prisoners for successful integration into the current job market.   
In NSW, government approved educational classes include literacy, numeracy, English as a second language, information technology, small business, aboriginal education, horticulture, arts and music. Vocational education training courses are also available to prisoners. Their access has been limited since the re-instatement of prisoner fees.   
Relevant education appeals to employers and shows competence, increasing the likelihood of employment and stability for prisoners. The aim is to decrease recidivism.
Media
Prisoners have the right to access news from the outside world daily and keep informed through a variety of media approved by the prison management, mainly newspapers and magazines. Access to television and computers is restricted and is dependent upon prison management and the security classification of the prisoner.   
Media access largely remains a privilege. Certain media such as the prisoners' magazine 'Framed' has been banned in certain states including New South Wales since 2002. Corrective Services found the publication to be an attempt to cause "disharmony and conflict" within the prisons. The Australian Human Rights Commission found this ban breached the right to freedom of expression of federal prisoners but the New South Wales Department of Corrective Services has not made any change based on the finding.   
Communication between the media and prisoners is prohibited under the Corrective Services Act 1982. In 2015 Justice Action, a not for profit organisation, was declared a media outlet, denying prisoner Paul Radford contact with the organisation.   
Currently, Justice Action distributes the JUST US newspaper in prisons and locked hospitals across Australia. The most recent edition of the newspaper focused on the constitutional right to vote and to be informed. Justice Action has experienced difficulty in attaining permission from some jurisdictions to distribute JUST US. Some jurisdictions have refused, labelling JUST US a media platform.   
Justice Action is currently negotiating with these jurisdictions as it is within prisoner's constitutional rights to receive political information during an election period.
Religion
Prisoners have the right to practice the faith of their choosing. They are entitled to relevant items for religious practice.
Indigenous prisoners have access to indigenous elders or community leaders for spiritual religious needs.   
Personal beliefs must be accounted for when a prisoner is seriously ill or suffering an emotional crisis. Religious practices must be respected, for example serving meals that adhere to religious standards.   
Representatives of religious groups are available in prisons. The majority of prisoners share religious belief. This includes religious services and pastoral visits, though ultimately these depend on prison security requirements.
External participants
There are increasing restrictions on independent NGOs and community groups accessing prisons. These restrictions have prevented public reporting and accountability. In 2013, Western Australia's Department of Corrective Services denied Amnesty International access to Hakea Prison, an adult facility that was housing juvenile offenders. Amnesty requested to investigate reports juveniles were being held in lockdown 23 hours per day, without sufficient food, education or recreation.   
Support organisations are funded by Corrective Services, and are often bound by contract to deliver services to prisoners. They are required to remain silent on abuses witnessed in these facilities.
Financial resources and destitution
When prisoners are arrested, their finances are gathered by the Department of Corrective Services (DCS) and held in a single account. This money is held in a "trust" account, together with any money earned whilst in prison. This includes money from family members, money earned from employment, and welfare benefits. This money does not accumulate interest.   
Prisoners are allowed to access their prison trust account in order to make telephone calls and purchases from the prisoner canteen. It includes food, art supplies, educational materials and television rental. Prisoners can also purchase certain items including footwear, greeting cards, underwear, etc. from an approved outside source.
The DCS returns trust money to prisoners upon release.
Means of communication for the inmates
Prisoners communicate with the outside through visitors, telephone calls, letters, and now emails, via iExpress. iExpress is an online communication tool for prisoners. It gives prisoners an online profile and email service, monitored by Justice Action.
Collective movements
Smoking bans and restrictions on religious observances for minority groups have led to disturbances.   
A smoking ban imposed on Victorian prisons initiated a riot at Ravenhall maximum-security prison in 2015. Inmates brandished sticks, smashed doors and windows, and lit fires in protest.   
One of the worst prison riots in the past decade occurred in Goulburn prison, New South Wales in 2014. Around 11 Muslim inmates armed with homemade weapons attacked officers. Prison staff used tear gas and put the jail into lock down. The reasons behind this riot have not been confirmed.
Security and safety
The use of solitary confinement has been the subject of criticism. It can be imposed on prisoners who pose little or no threat to security without any formal procedures.   
The use of solitary confinement as part of a 'behaviour modification' program can be imposed at the discretion of the general manager for a period of up to 7 days, after which approval can be granted by the commissioner, thereby avoiding any judicial ruling for the punishment.