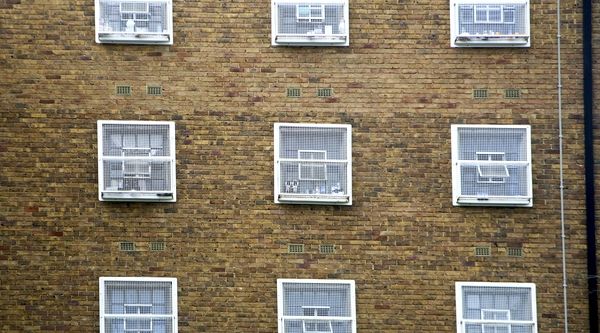 United Kingdom: England & Wales
Capital city —

London
Incarceration rate (per 100,000 inhabit…

Homicide rate (per 100,000 inhabitants)

Name of authority in charge of the pris…

Total number of prisoners

Average length of imprisonment (in mont…

Total number of prison facilities

An NPM has been established

Number and percentage of female prisone…

Death penalty is abolished
+
Latest updates
The schooling of minors is compulsory
Incarcerated minors (up to the age of 16 in England and Wales) receive a compulsory education and benefit from at least 15 hours per week of lessons or educational programmes (YOI Rule 32.4).1
Special arrangements must be made for minors over the age of 17 with specific educational needs (YOI Rule 38)
---
Nicola Padfield & Nancy Loucks, "Le système pénitentiaire anglais et gallois" (The English and Welsh prison system), in J. Céré and C. E. Japiassú (éds.), Les systèmes pénitentiaires dans le monde (Prison systems in the world), 2018, p. 36. ↩
The activities of external instructors have been largely curtailed by the Covid-19 pandemic. This has put young offenders in particular at a disadvantage, as remote teaching has not been rolled out equally throughout the nation. Juveniles at Parc prison can attend two hours of lessons, physical education or training (woodwork, cookery) except at weekends. These sessions are conducted while maintaining a space of two metres between the participants and the instructors.
Employment opportunities are low, particularly for defendants. Most frequent opportunities are in industrial manufacturing, agriculture and gardening. General prison services (maintenance, kitchen… ) are also a source of employment.1
---
Nicola Padfield & Nancy Loucks, "Le système pénitentiaire anglais et gallois" (The English and Welsh prison system), in J. Céré and C. E. Japiassú (éds.), Les systèmes pénitentiaires dans le monde (Prison systems in the world), 2018, p. 34. ↩
The compulsory suspension of all visits, workshops and activities during the pandemic has not applied to so-called "essential" workers, who carry out maintenance, cleaning and laundry in prisons. They have been given extra time away from their cells to do these tasks.
The prison service offers activities to prisoners
All prisoners are assessed for their skills development needs upon arrival. These are recorded in an "Individual Learning Plan" (ILP)". This plan is available to the prison service and external providers. Access to employment, training and skills development is subject to the prison service's proposals, the providers' offer and the prison regime.
The activities usually offered are as follows:
vocational training and skills development
sport activities
cultural and artistic activities
rehabilitation programmes
work1
On 24 March all activities were suspended across the prison system. The decision, which was made by the Minister of Justice, aimed to guarantee "that prisons could function safely while observing social distancing".
Variation in the number of prisoners
compared to the previous year
The number of prisoners fell by 5.4% between March and June. This fall was due to courts being closed and a lower recorded rate of crime during the coronavirus lockdown. At the beginning of the month of July this trend was reversed.
In its most recent visit report, the Committee for the Prevention of Torture has described a prison system 'in a deep crisis', pointing to violent, dangerous and overpopulated prisons. The Committee highlights acts of violence perpetrated by staff against prisoners. These include 'preventative attacks', which consist of beating inmates who migh pose a threat in the future. This practice was referred to in an official document from Liverpool prison in 2015, which stated that 'there is no rule which specifies whether a person should expect to be attacked before being able to defend themselves'.