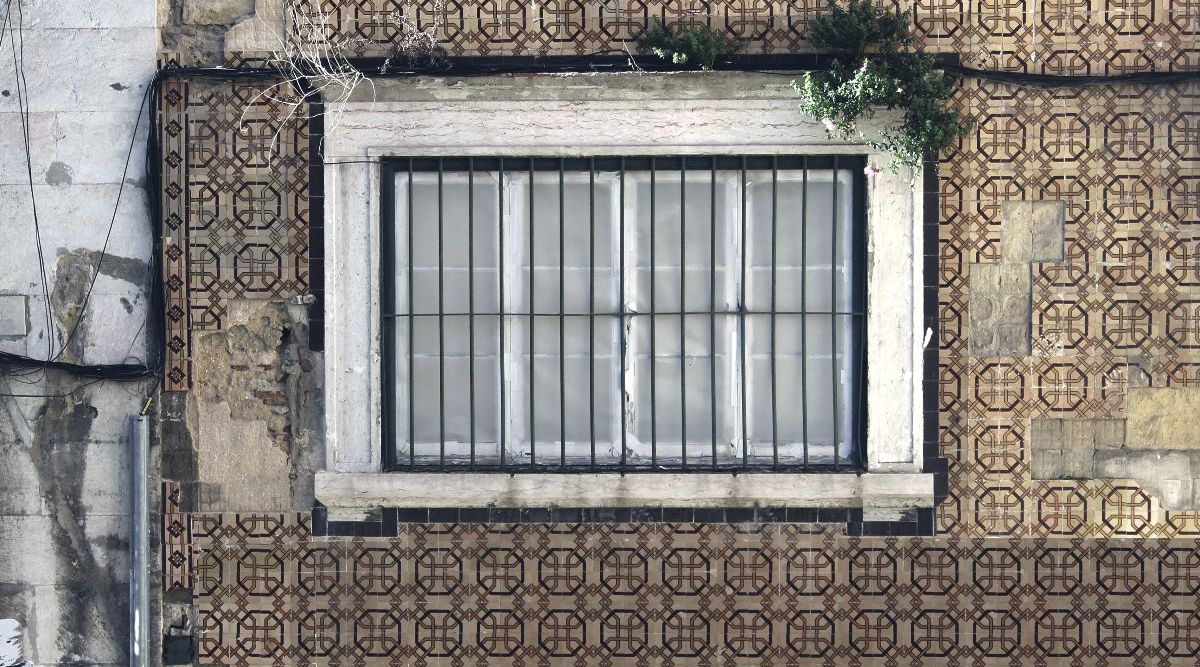 Back to map
Portugal
Capital city —

Lisbon
Homicide rate (per 100,000 inhabitants)

Name of authority in charge of the pris…

Total number of prisoners

Incarceration rate (per 100,000 inhabit…

Average length of imprisonment (in mont…

Total number of prison facilities

An NPM has been established

Number and percentage of female prisone…

Death penalty is abolished
+
Overview
Prison population
The authorities publish official statistics on prison population
The prison service has a computerised record keeping system
Total number of prisoners
Variation in the number of prisoners
Number of people serving non-custodial sentences
This number represents 71% of sentences carried out at that time.
i
2017 annual statistical report, p. 15.
Incarceration rate (per 100,000 inhabitants)
Average length of imprisonment (in months)
Overcrowding is an issue for specific types of prison facilities
Overcrowding affects average-complexity establishments.
High-complexity establishments held 10,262 people in November 2018. There are 21 of them. The occupancy rate of these establishments is 96.2%. In November 2018, average-complexity establishments, held 2,672 people. There are 27 of them. The occupancy rate is 109.6%.
The country has been condemned by an international court for its prison overcrowding
Neither the European Court of Human Rights, nor any other international body, has ruled against Portugal on prison overcrowding or detention conditions.
Some individuals have recently complained, on the basis of Article 3 of the European Convention of Human Rights (prohibition of torture), about the material conditions of their detention 1. These complaints have been addressed and the Portuguese government has paid compensation to the individuals (between 4,500 and 14,000 euros).
---
See, for example, Bokor vs. Portugal, Dragan vs. Portugal, Butuc vs. Portugal, Dumitru vs. Portugal and Patenaude vs. Portugal. ↩
A supervisory body has issued a decision on prison overcrowding
The NPM and the Ombudsman regularly comment on overcrowding in the establishments concerned. Prison overcrowding has been systematically addressed in NPM reports. CPT reports also address overcrowding.
Prison facilities
The DGRSP distinguishes between two types of penitentiary establishments according to the criteria of "management complexity":
High complexity establishments

Average complexity establishments
Management complexity is defined by the level of security – special, high, or medium – the programmes implemented, the characteristics of the population, and the number of people held there (circular no. 13/2013).
The Leiria school prison houses minors and young adults. There are eight educational centres for minors aged 12 to 16 who are sentenced to educational measures [(See Minors section)].
Total number of prison facilities
Total official capacity of the prison facilities
This number does not include the places in psychiatric facilities.
Variation in the capacity of the prison facilities
13,064 spots were recorded in 2018.
The size of Portuguese prisons varies depending on the type of establishment. Average complexity prisons have up to 350 spaces. The Cadeia de Apoio da Horta (Horta support prison), administratively attached to the Angra do Heroísmo prison, is the smallest prison (17 spaces). High complexity prisons range from 169 (Súbal prison) to 887 spaces (Lisbon prison).
Prison facilities are accessible by public transport
The majority of prisons are located in town centres.
Staff
Number of prison guards (FTE)
13.8 % of positions are held by women (597 female supervisors).
Number of socio-educational workers (FTE)
The prison staff is represented by (a) union(s)
Access to the prison guard profession is subject to a competitive examination and training. This comes under the authority of the Ministry of Justice Prison guard statute. The training includes theory and practice and lasts six months, interspersed. Competitive examinations are open to candidates who satisfy the following requirements:
Portuguese nationals

Between the ages of 21 and 28 during the year of the exam

Height of at least 1.60 metres for females and 1.65 metres for males

The equivalent of a secondary education diploma has been obtained (usually at the end of compulsory education up to the age of 18)

No criminal record

"Good physical condition"

Up-to-date with compulsory vaccinations
The different roles of prison administration staff are as follows:
Prison guards (Corpo da Guarda Prisional - CGP), constituting the majority of personnel (63.2% in 2017)

Administrative personnel (IT, registrar, bursar…)

Educational personnel

Medical personnel

Management 1