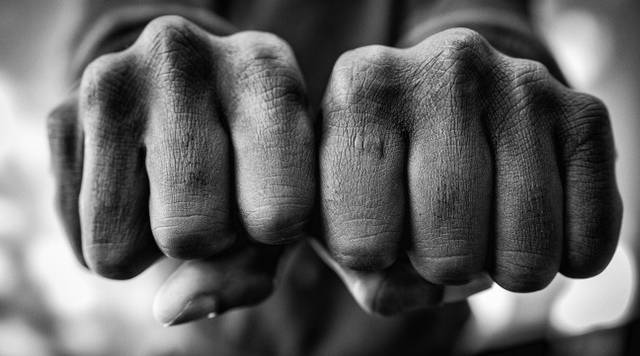 Explore
Kwakya // 1 // Along the way...
Kwakya1 is a Ghanaian refugee who fled his country four years ago. When he passed through Hungary on his journey, he was stopped for the sole reason of not having any legal paperwork and sent to prison under conditions he deems inhumane. He suffered simply from not being treated like a human being. He looks back on his experience for Prison Insider.
Prison Insider is organizing the publication of a collection of testimonials gathered from migrants, who've reached the end of a journey that has seen them go through prison. We mean to testify on the fact that imprisonment is more and more the result from a migrant's journey who encounters walls, barriers, detention centers, even prison.
Photography by Ben Art Core
---
The first name has been changed. ↩
They, the police officers, laughed. They ordered us to sit on the ground.
Some nights, I would wake up covered with blood.