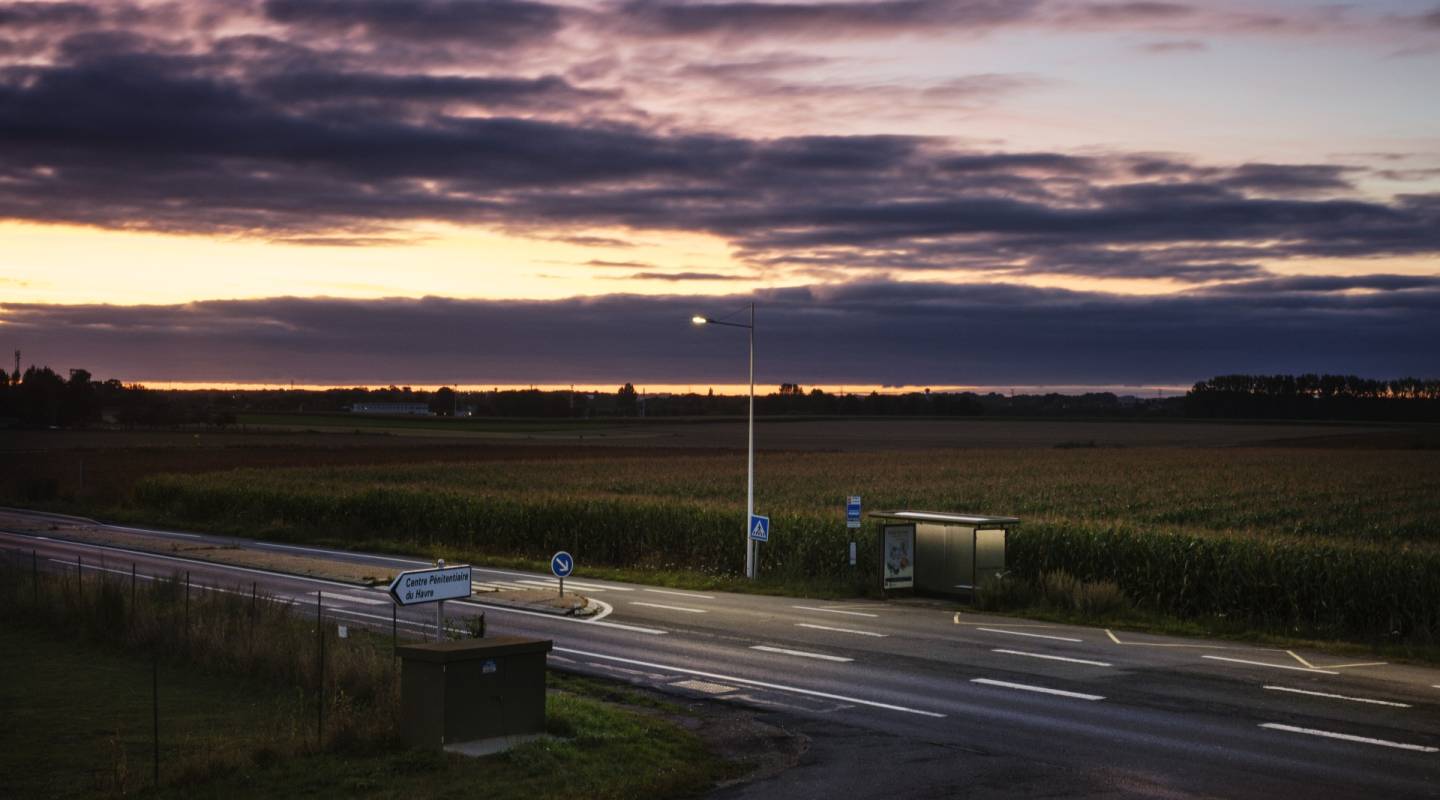 Explore
France: "Non-places"
A geography of incarceration
— "Speaker's Corner" Series, Season II (3)
Hidden prison, modern prison, dilapidated prison, "open" prison: wall to wall, Prison Insider investigated the links between city and prison. In partnership with Rescaled, we gave a number of different people a space to share their point of view.   
Grégoire Korganow is a photographer who was a member of the first Controller-General for Places of Deprivation of Liberty (CGLPL) team from 2010 to 2013. His latest project, entitled Proche (Close), consists of three parts: L'instant d'après (The Moment After) - a series of photographs of prisoners' visitors taken in the family reception area of the Strasbourg prison centre near the visiting room exit; Mon rève familier (My Recurring Dreams ) - an anonymous account of letters from prisoners who describe "their dreams" ; Périphéries (Surroundings) a penetrating picture of the surroundings of prisons built after the 2000s. Grégoire Korganow chose a picture from this last series to evoke the relationship between the city and the prison. He comments on this photograph taken 200 meters from the Havre prison centre.
This prison, like all new prisons, is almost buried
At the beginning, there is the sound of cars passing by, the birds, then at one point, boom! The prison sound takes over. A kind of bedlam.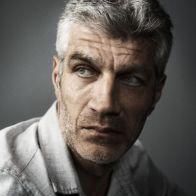 Grégoire Korganow
Photograph
Grégoire Korganow began his career in 1991 as a photojournalist. From 2010 to 2013, he joined the team of the Controller-General for Places of Deprivation of Liberty. During that time, he photographed more than 20 prisons in France, without restriction. His series Prisons was exhibited in 2015 at the European House of Photography in Paris and was the subject of a book (ed. Neus) as well as numerous publications. Grégoire Korganow supported the work of Prison Insider. He offered a portfolio of his activity with the CGLPL and illustrated the 2019 activity report. Prison Insider wishes to express its friendship.