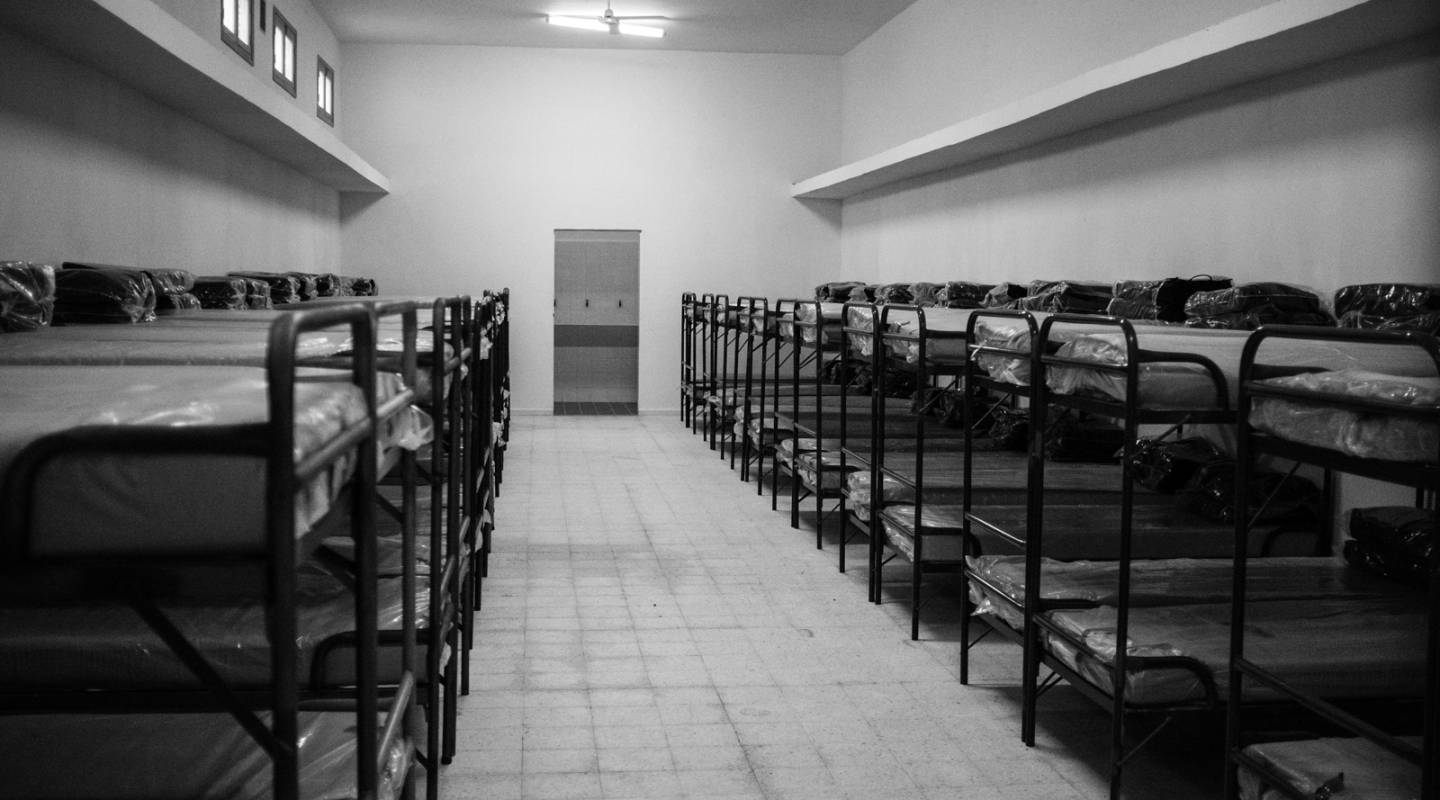 Tunisia
Capital city —

Tunis
Homicide rate (per 100,000 inhabitants)

Name of authority in charge of the pris…

Total number of prisoners

i

01/01/2019

/ Ministry of Justice, INPT, CoE, "Manuel du droit pénitentiaire tunisien", November 2019, p. 13.

Incarceration rate (per 100,000 inhabit…

i

2018

/ Lawyers without Borders

i

01/01/2019

/ Ministry of Justice, INPT, CoE, "Manuel du droit pénitentiaire tunisien", November 2019, p. 90.

Total number of prison facilities

An NPM has been established

Number and percentage of female prisone…

i

01/01/2019

/ Ministry of Justice, INPT, CoE, "Manuel du droit pénitentiaire tunisien", November 2019, p. 39.

i

01/01/2019

/ Ministry of Justice, INPT, CoE, "Manuel du droit pénitentiaire tunisien", November 2019, p. 39.

Death penalty is abolished
+
Introduction
Since the Tunisian revolution (December 2010-January 2011), numerous reforms have been implemented. The national preventive mechanism for torture (MNP) entered into effect in 2016. A current pilot project aims to establish probation and alternative sentencing practices. A new code of criminal procedure is due to be evaluated by the Assembly of the Representatives of the People. These reforms have been encouraged by international actors such as the European Union (EU) and the Council of Europe (CoE), as well as foreign non-governmental organisations (NGO) and civil society organisations. Institutional instability has delayed the implementation of these reforms.
Despite these efforts, prisons still suffer from a number of significant structural problems. The national prison administration has struggled to implement a centralised census system for the country's incarcerated population. Current statistics are unreliable and published at irregular intervals.
More than half of incarcerated people are awaiting trial. Access to medical treatment, work, and recreational activities is precarious. Telephone calls are forbidden. Visits take place once a week, for a maximum duration of 20 minutes. Prisoners depend on food packages from family members for adequate nutrition.
Prisoners are placed together in groups of 50 to 100 in dormitories, regardless of their legal status or other classification criteria. The dormitory head, named the cabrane, organises life within a dormitory. This delegation of authority is the cause of many abuses.
---
CONTRIBUTORS
Lawyers without Borders : Johanna Wagman: Project Coordinator-Tunisia, Insaf Bouhaf: Project Coordinator-Individual liberties, Ragheb Zouaoui: Project Coordinator-Justice system reform.

Abdelhamid Abada: Former prosecutor of the city of Sousse, expert for the CoE.

Philippe Pottier: Expert for the EU in the program for the establishment of a probation office.
ACKNOWLEDGEMENTS
Kmar Bendana: Professor of Modern History at the University of Manouba and Research Associate at the Research Institute on Contemporary Maghreb (IRMC).

Françoise Coupat: Director, 'The Plateaux' (Les Plateaux) France-Tunisia.

Raja Ben Slama: Scholar specialising in Arab civilisation, psychoanalyst, and translator. Director of the National Library of Tunisia.

Rakia Chehida: Secretary General of the Tunisian Coalition Against the Death Penalty.

Chokri Latif: President of the Tunisian Coalition Against the Death Penalty.
Type of government
Semi-presidential democracy
Homicide rate (per 100,000 inhabitants)