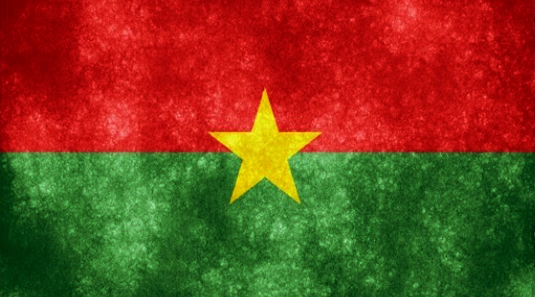 Burkina Faso
Capital city —

Ouagadougou
Incarceration rate (per 100,000 inhabit1

Name of authority in charge of the pris1

Total number of prisoners

Total number of prison facilities

i

2015

/ World Prison Brief

An NPM has been established

Number and percentage of female prisone1

Death penalty is abolished
+
Introduction
The People's Movement for Progress (Mouvement du Peuple pour le Progrès, MPP) won the national elections in November 2015. Dignitaries from the fallen power of Blaise Compaoré were arrested and imprisoned in waves. In February 2016, the press revealed that relatives of former President Compaoré suffered from health problems related to their incarceration. Among them were former Minister Jérôme Bougouma and journalist Adama Damiss Ouédraogo.
On the 10 April 2017, the parliament passed a law governing the penitentiary system of Burkina Faso. It was previously regulated by a very brief decree from 1988. The latter did not foresee the measures of sentence adjustment. It also did not contain any details on the social reintegration of prisoners and did not anticipate the phone usage for prisoners. The new law aims to efficiently integrate the international standards and to regulate the work of prison staff. The Minister of Justice believes that this text will have to lead to "a prison situation that is better controlled, more humanized and more respectful of human rights".
The Prisons Humanization Policy undertaken by the Ministry of Justice, Human Rights and Civic Promotion falls within the broader framework of the National Plan for Economic and Social Development. The construction of a new prison began on the 6 July 2017 in Bobo-Dioulasso.
Type of government
Semi-presidential Republic