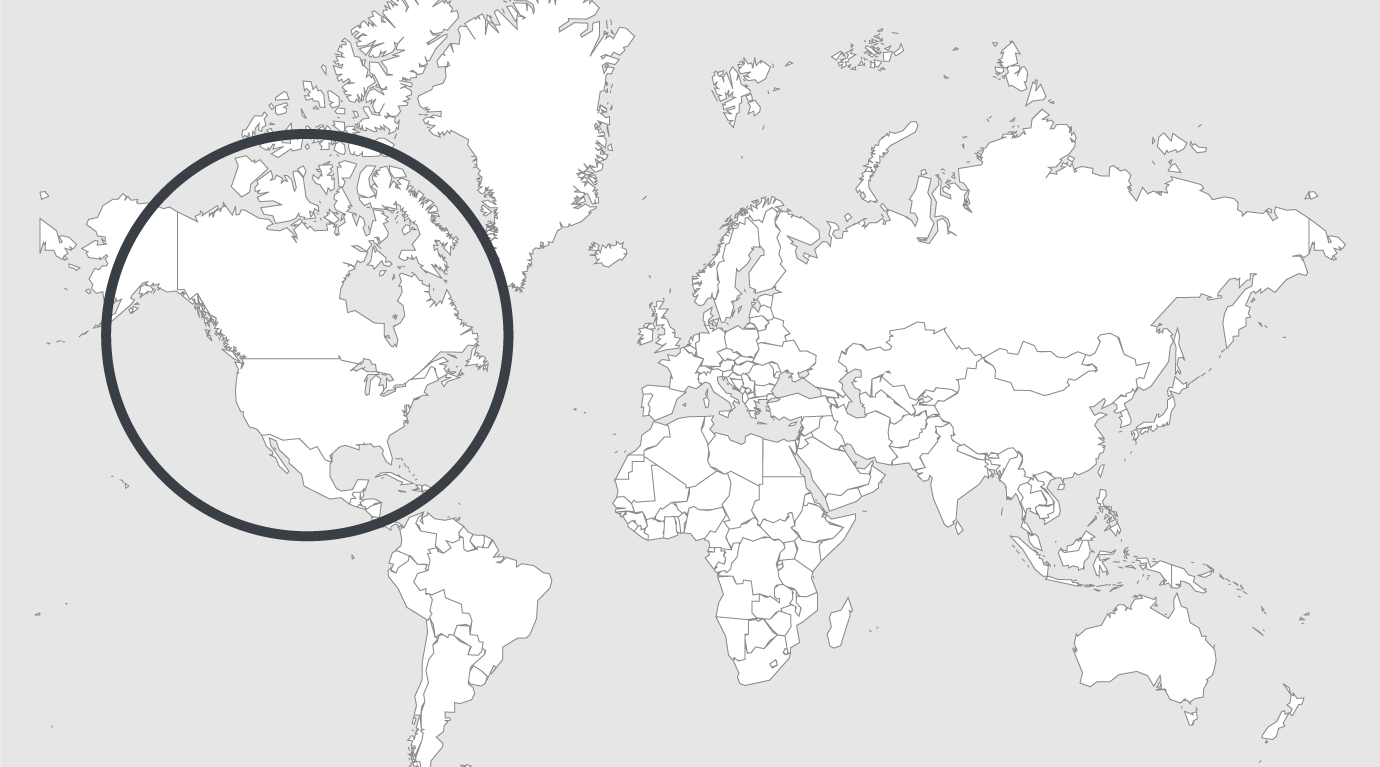 Explore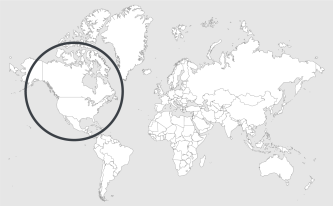 Source: The 19th News (11/10/2020)
Read country-profile
United States: inside the COVID unit at the world's largest women's prison
The Central California Women's Facility quarantined prisoners with COVID-19 with those who never tested positive for the virus.
Kandice Ortega cleaned the tables and phones in building 503 with a sanitary pad. There were no fresh rags, but she didn't want to live in filth — cleanliness had taken on a new, pressing importance. Like many, Ortega worried about getting COVID-19. But unlike much of the country, Ortega had few options to limit her exposure. She is incarcerated at the Central California Women's Facility (CCWF), the largest women's prison in the world.
When CCWF officials began to limit activities and movement to safeguard against the coronavirus, building 503 was turned into a quarantine unit with 100 beds for isolation. Ortega was moved to 503 after her roommate tested positive for COVID in mid-July. Ortega, however, said she never tested positive for the coronavirus. And after multiple negative COVID tests, she said she remained in the quarantine unit for weeks.
As she wiped down surfaces, Ortega couldn't shake the feeling that cleaning the building she shared with COVID patients would inevitably infect her too. Would it come from the air vents? The seldom cleaned showers? The guards? When the second-shift correctional officer came to check her cell for contraband, Ortega said he rummaged through her things without a face covering. She suspected that he was wearing the same gloves he wore among COVID patients.
She was uncomfortable, but refusing searches could have led to disciplinary repercussions like losing her spot in the honor dorm, and possibly standing before the Board of Prisons to explain why she disobeyed a direct order from a correctional officer.
"On the streets they are asking for you not to have people over your house and to social distance," Ortega said in an email to The 19th. "I am not given a choice in here. I am not allowed to say no."
So, Ortega, out of options, did the only thing she could to keep the virus at bay: She unfolded menstrual products and started to clean.
"I am forced to make a choice on what's more important, my freedom or my health," Ortega said.
Via email, The 19th interviewed nine people incarcerated at CCWF. Eight of them told The 19th that CCWF was holding prisoners who had tested negative for the virus in 503, quarantining people who were COVID-19 negative in close proximity to those who had the virus. The ninth discussed lack of safety related to the virus in the prison but did not reference building 503.
Nearly half of the people interviewed live with pre-existing conditions — asthma, heart conditions, a compromised immune system — that put them at heightened risk for complications of COVID-19. All described dirty, unsafe conditions that left them wondering if their lives will end in prison.
In mid-August, after The 19th submitted questions to the California Department of Corrections and Rehabilitation (CDCR) about its alleged practice of housing COVID-positive and negative people together, those incarcerated inside CCWF said administrators began sending people who had tested negative back to their assigned housing. All of the people The 19th interviewed are now out of 503. Lt. Gene Norman, a public information officer for the department, denied that people who had negative COVID tests were ever housed among sick people.
"When an inmate's test [sic] have returned negative, they are released back into general population housing," Norman said.
CDCR also maintains that it is following safety protocols, denying that prisoners are living in dirty or dangerous situations or that guards have not been wearing proper protective equipment like masks.
But in emails to The 19th, people who lived in 503 told a different story.
The coronavirus has rocked prisons nationwide. According to data from Oct. 9, in addition to 16 incarcerated people who've contracted the virus at CCWF, there have been 45 confirmed cases among the prison's staff, and one death. Nearly 15,000 people incarcerated in California's prison system had confirmed COVID-19 cases — the fourth-highest number of cases behind prisons in Texas, Florida and the entire federal system, according to an analysis by the Marshall Project and the Associated Press. All this comes despite early warnings from public health officials, who cautioned that prisons could become petri dishes for the disease.
In April, amid outbreaks, California released approximately 3,500 people serving non-violent sentences. And in July, more than 5,000 people with less than a year to serve were slated for release to "decompress the population to maximize space for physical distancing, and isolation/quarantine efforts." This summer, California's incarcerated population dropped below 100,000 for the first time in 30 years.
But people incarcerated at CCWF do not feel like the people in charge of their livelihood — guards, prison officials, all the way up to the governor's office — have done enough to protect them.
In a July 28 letter to California Gov. Gavin Newsom, Elizabeth Lozano wrote that she was forced to attend a drug re-entry program that exposed her to the virus. (Newsom's office did not respond to The 19th's request for comment.)
"I understand we are in a pandemic however the way we were exposed is not OK," she wrote. "I'm a mother hoping to one day be with my family, I've worked very hard on my rehabilitation to be treated as if I'm not human."
Lozano thinks she was exposed sometime during the week of July 15, when CCWF resumed the Integrated Substance Use Disorder Treatment (ISUDT) program. At the time, the prison had suspended most other programs and jobs because of the pandemic. Lozano and others claim it was nonessential.
"It was mandatory to show up. We had to sign contracts. If we didn't go, it was a disciplinary action which meant we would lose our date to go home," Lozano said.
One ISUDT staff member exposed 38 prisoners to the virus, Lozano claims. Those 38 had contact with the entire yard — 650 prisoners. Lozano, who was among those directly exposed, was sent to building 503.
Between July 24 and August 19, three of CCWF's four buildings were placed on a "modified program," which limited movement in the building, according to Terry Thornton, deputy press secretary for CDCR. Thornton declined to speak to the source of the virus in CCWF or explicitly weigh in on the ISUDT program. Thornton told The 19th that in-person programming was being closely monitored, and could be paused or stopped at any time.
Lozano, 45, suffers from asthma, lupus, neuropathy, a heart condition and chronic obstructive pulmonary disease, an inflammatory lung disease that makes it hard to breathe. She tested negative for COVID-19 three times in two weeks, but continued to be kept in the isolation unit. She said she was forced to use the same showers, breathe the same recycled air, touch the same surfaces and come into close contact with prisoners who had COVID-19 and the staff who had contact with them.
"I stopped showering in the showers completely out of fear," Lozano wrote in an email. "Every day in this 503 building is a day of anxiety and fear, not just me but my peers who also are terrified of getting sick and death." Lozano has been eligible for parole since February 2019, according to state records. In August, her family launched a petition requesting her release. It included a plea from her brother Richard: "Please don't let this be a sentence where it will cost her life and never have a chance to be a mom to her son or experience a second chance at life."