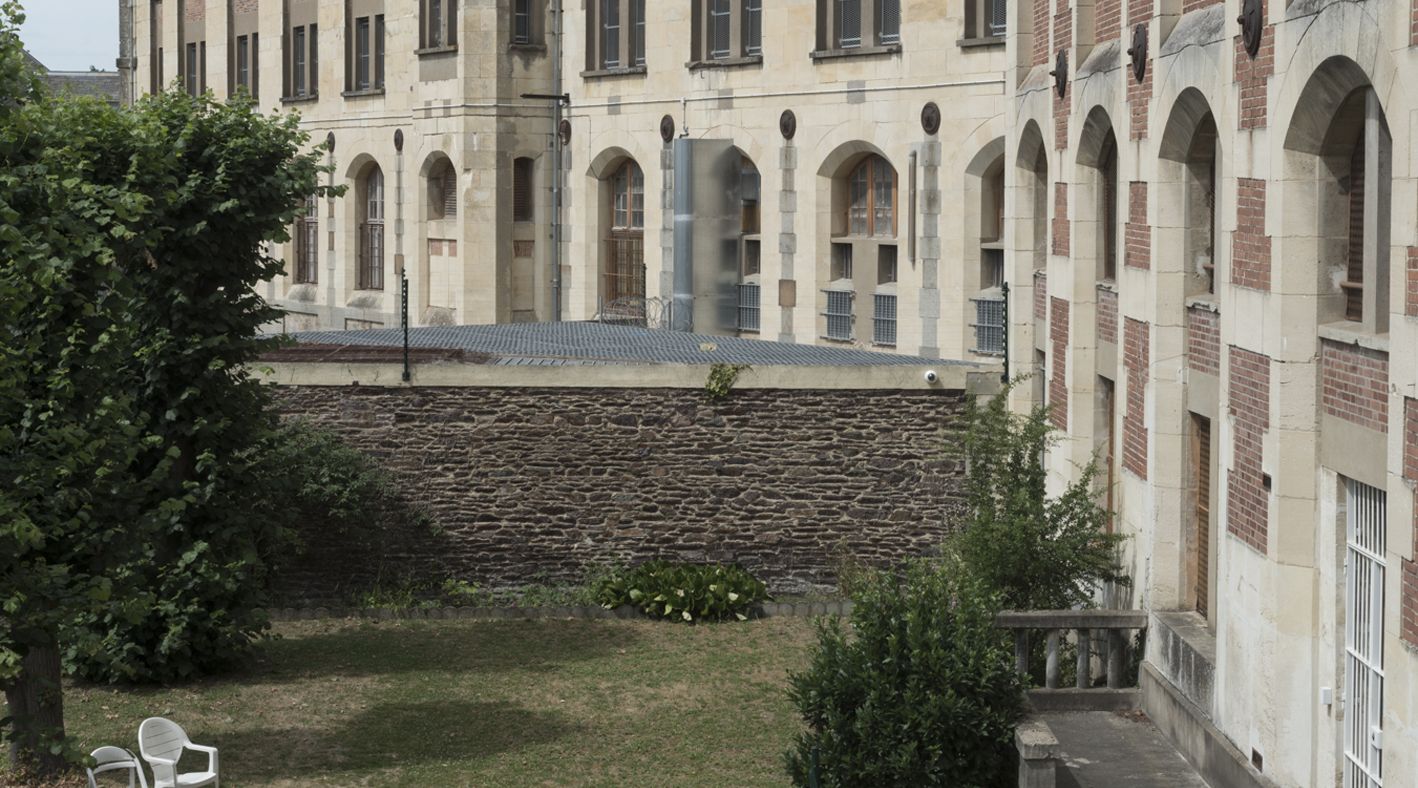 Explore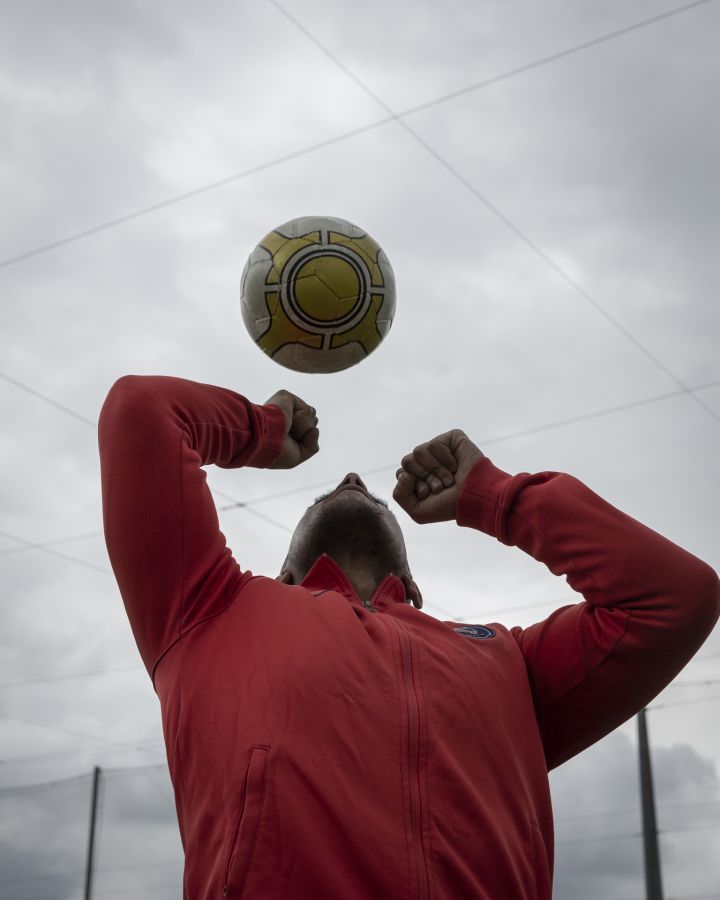 Read country-profile
POINT de vues
"They wanted to be able to show what was happening, what it was like inside their cells, how they lived."
Delphine Dauphy and Marc Loyon visit both Vezin-le-Coquet prison, on the outskirts of Rennes, and the women's prison in the city centre seven times. Their photography explores daily life in prison, prison spaces and the relationship between imprisonment and the city. They run photography workshops in the heart of both establishments. Every prisoner can take part in the creation of images to document their daily life.
In order to understand the relationship between city and custody, the two photographers observe the city from the windows of both establishments. "We were deprived of a view: vision is obscured by grates, bars and walls. This world is equally as hidden when looking from the other side of the prison walls." The title of their photography project, "POINT de vues", is drawn from this idea (a play on words, suggesting both "Point of view" and "No views" in French).
Prison Insider met the two photographers. They show us their work and share their images.
The "POINT de vues" project was exhibited at the Champs Libres cultural centre in Rennes, France.
"We developed a visual dialogue between the living spaces and the rules and pace of the prison environment"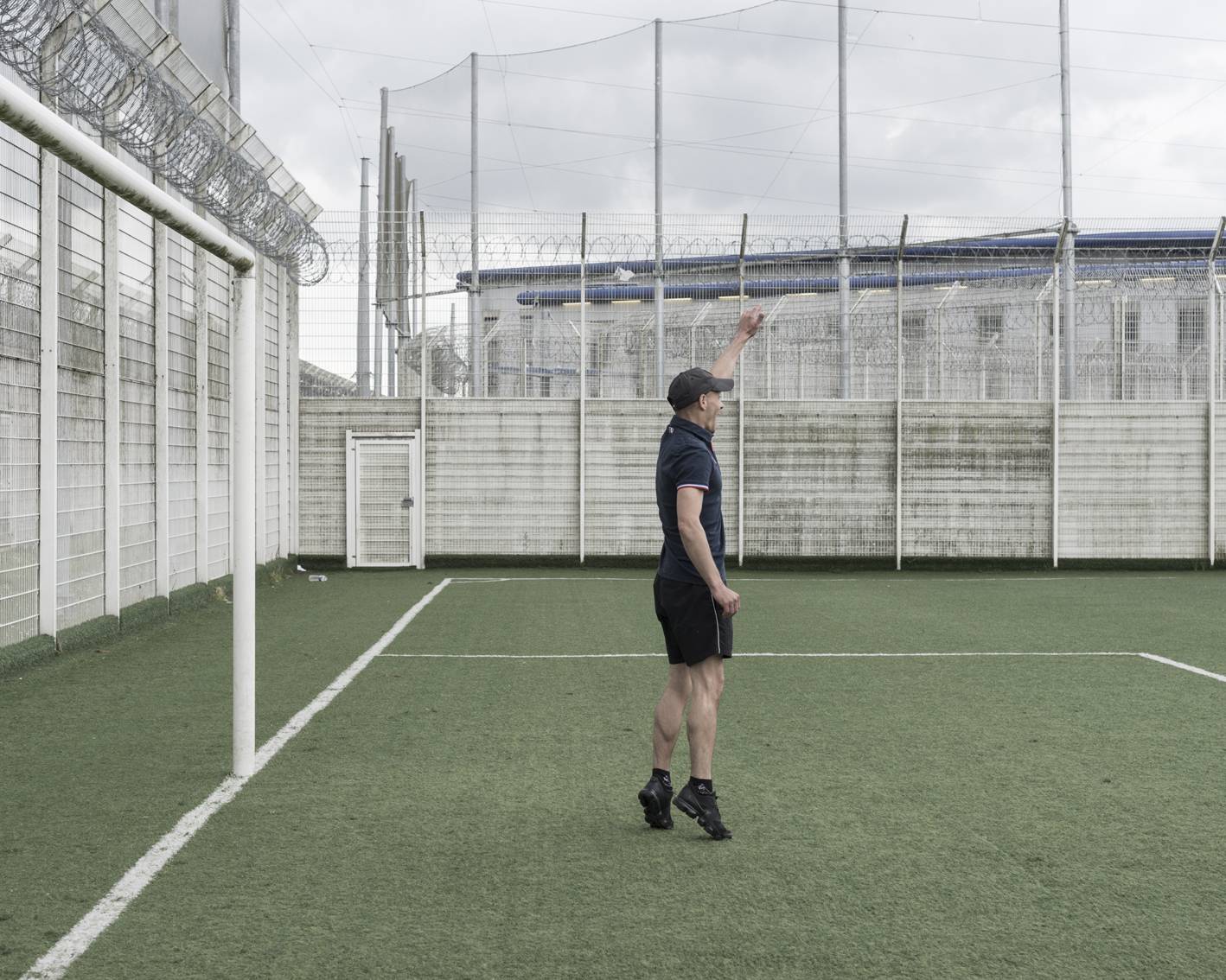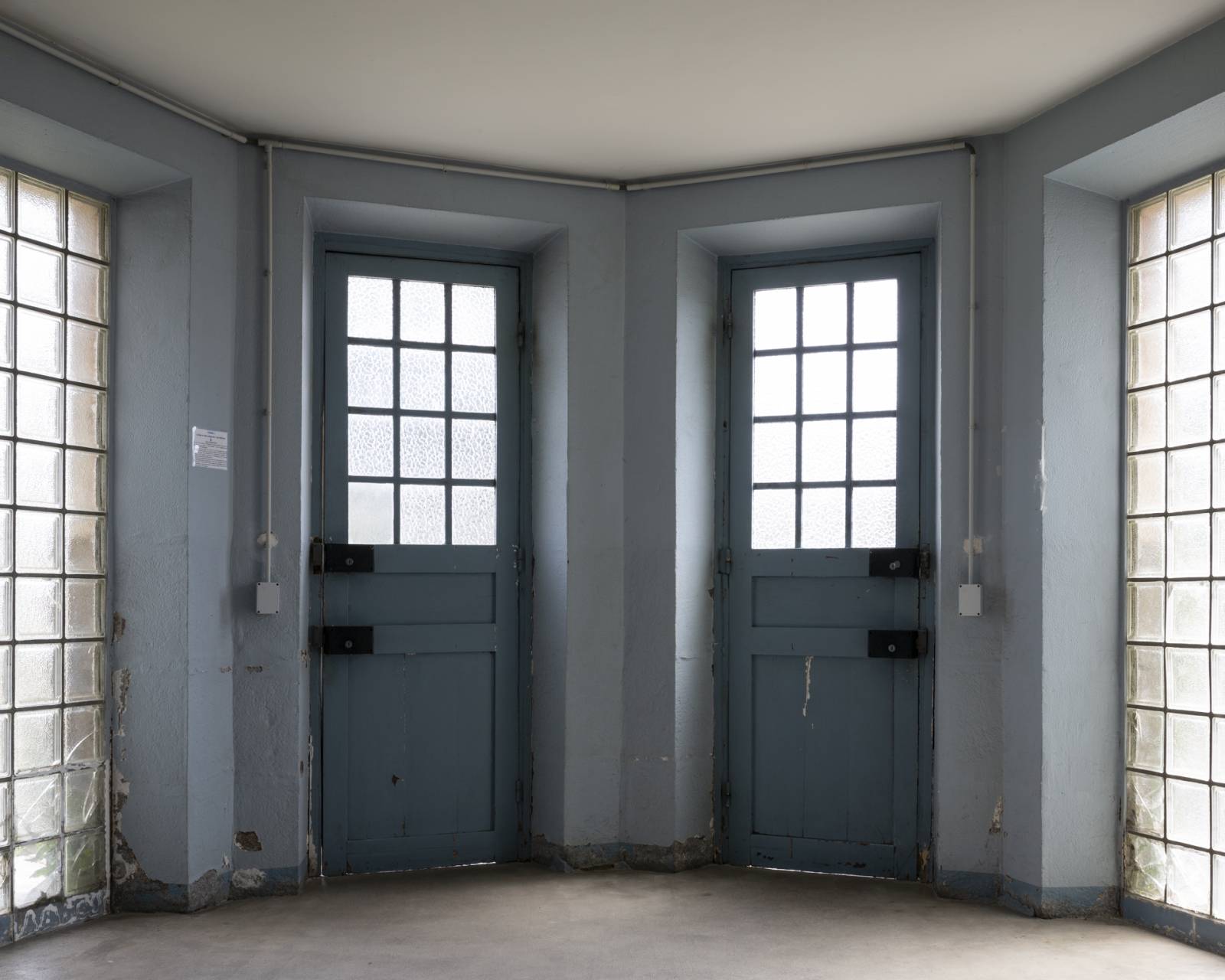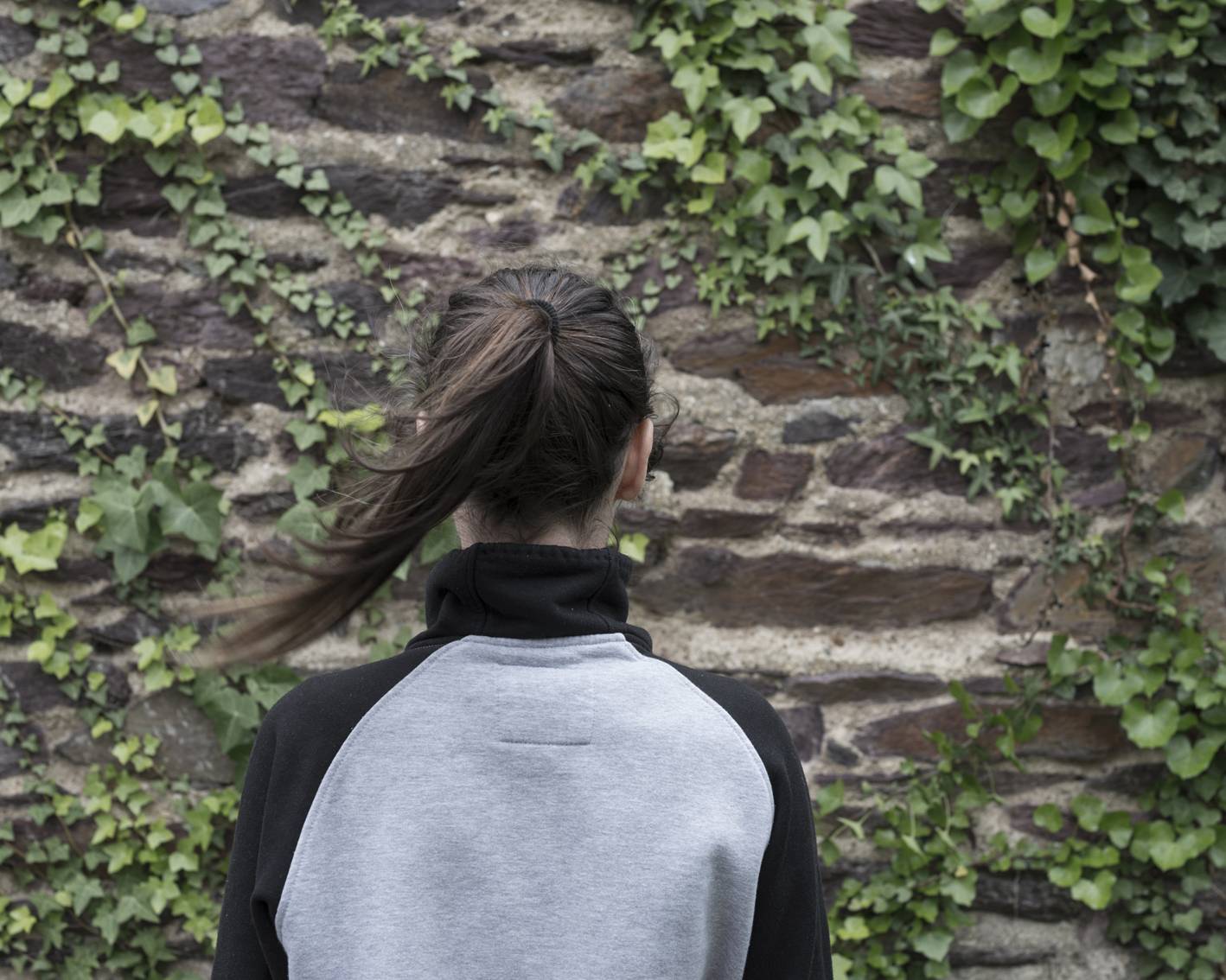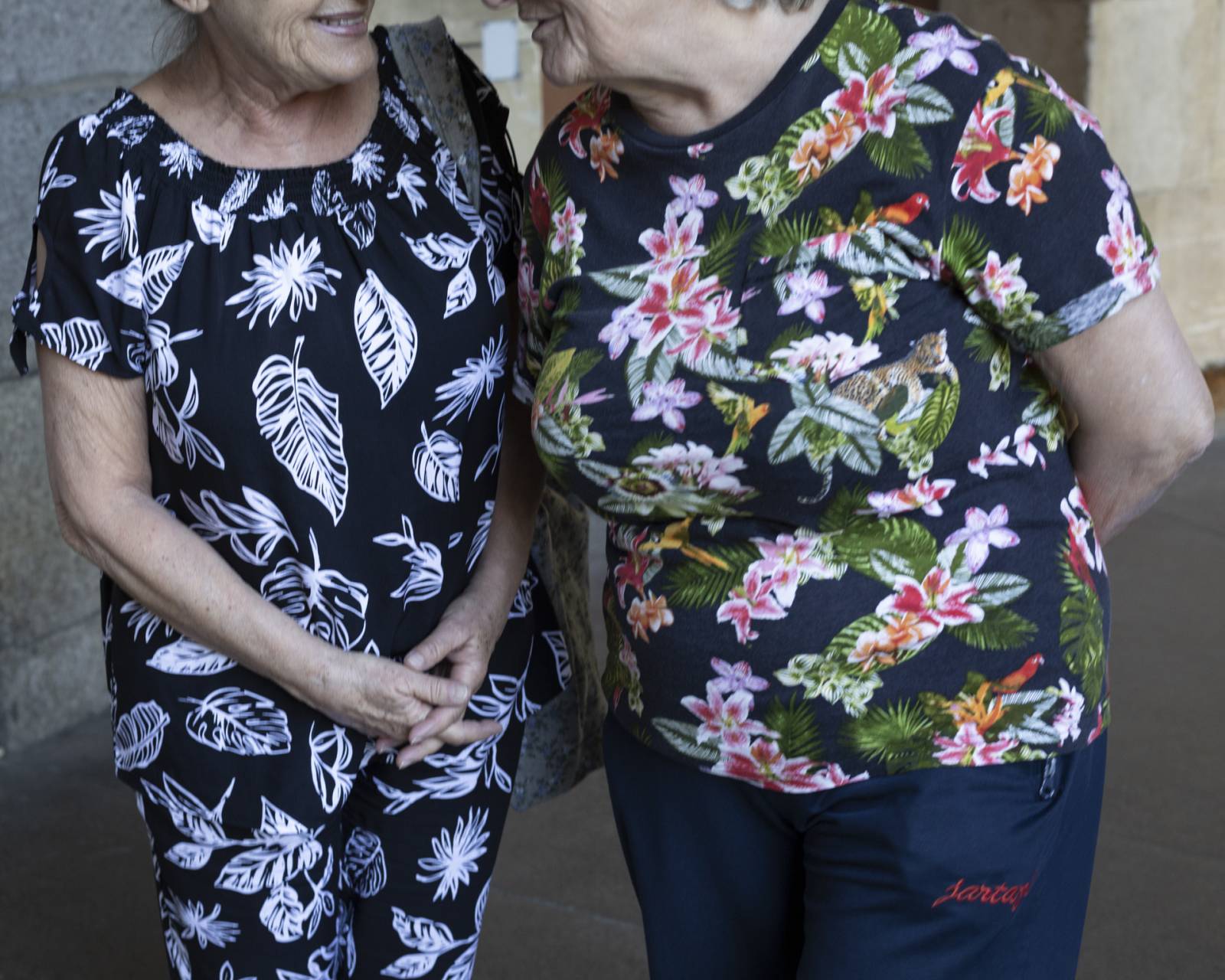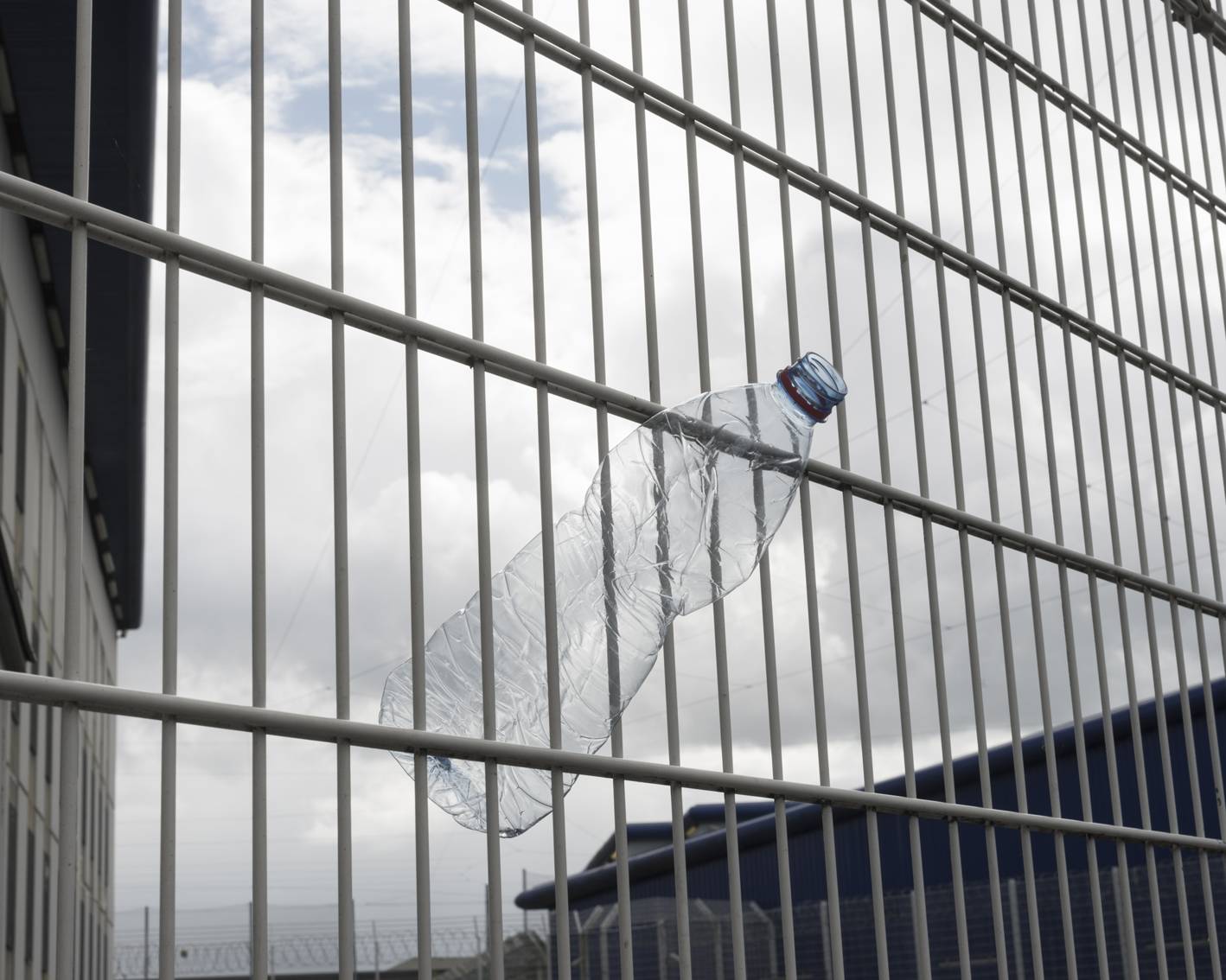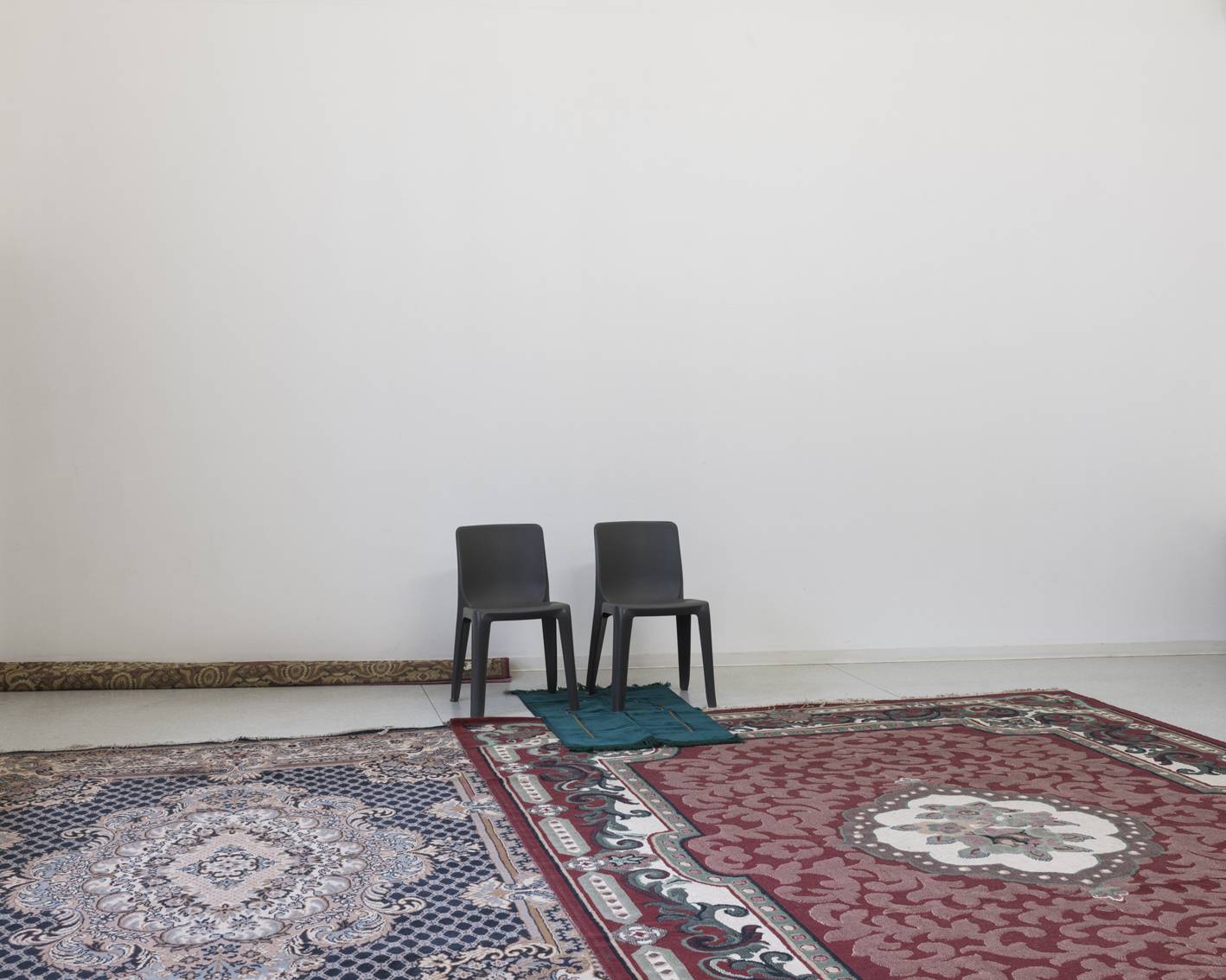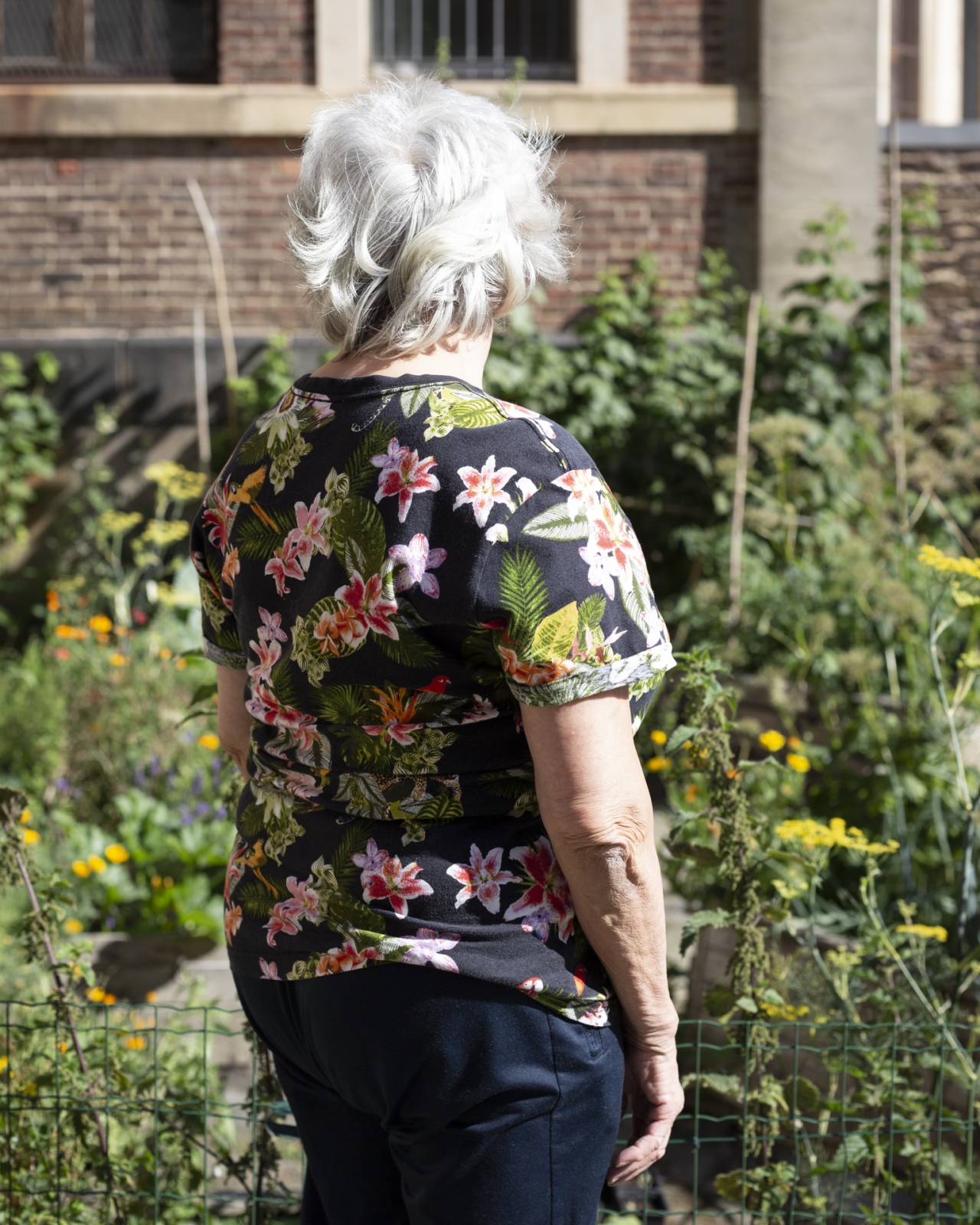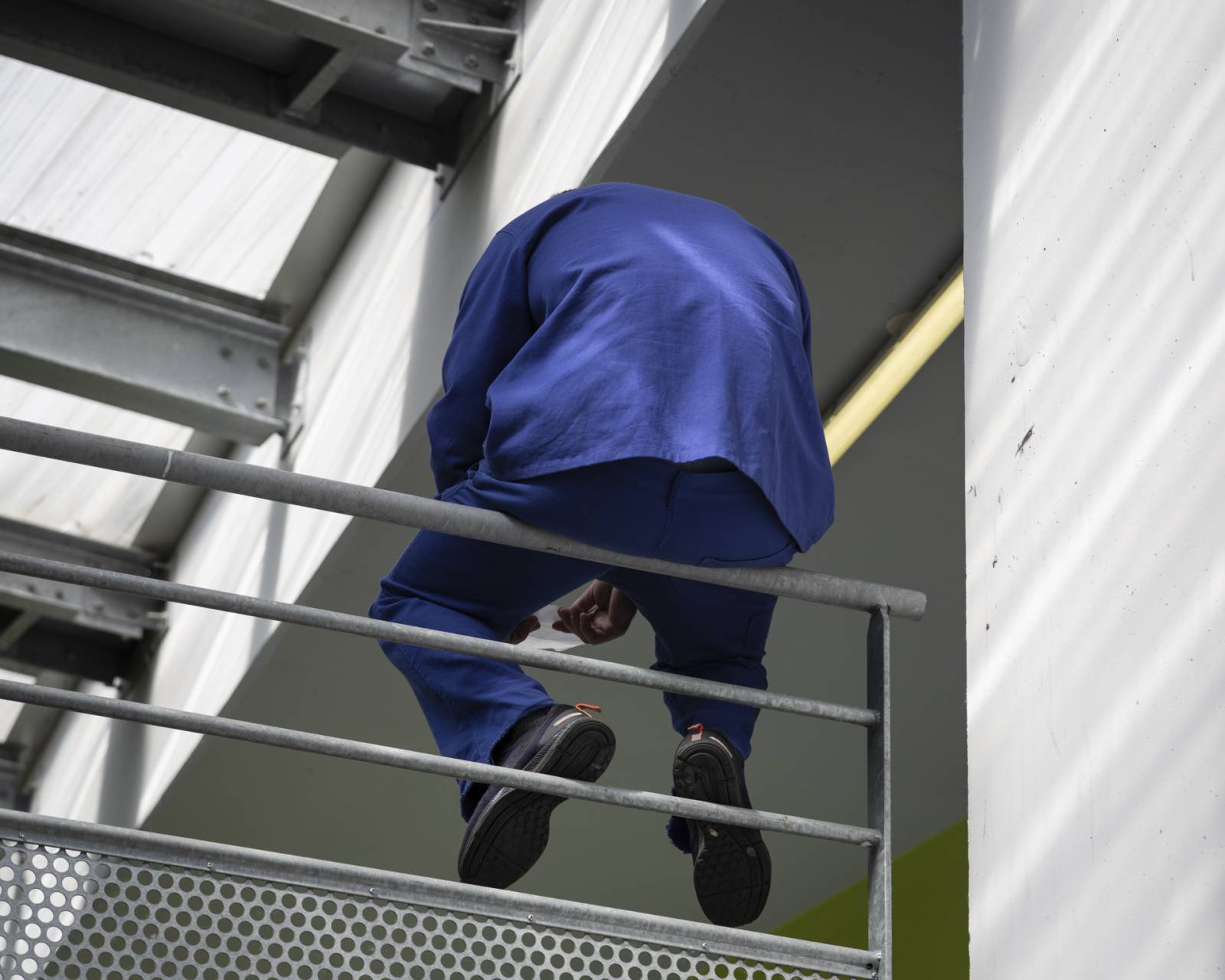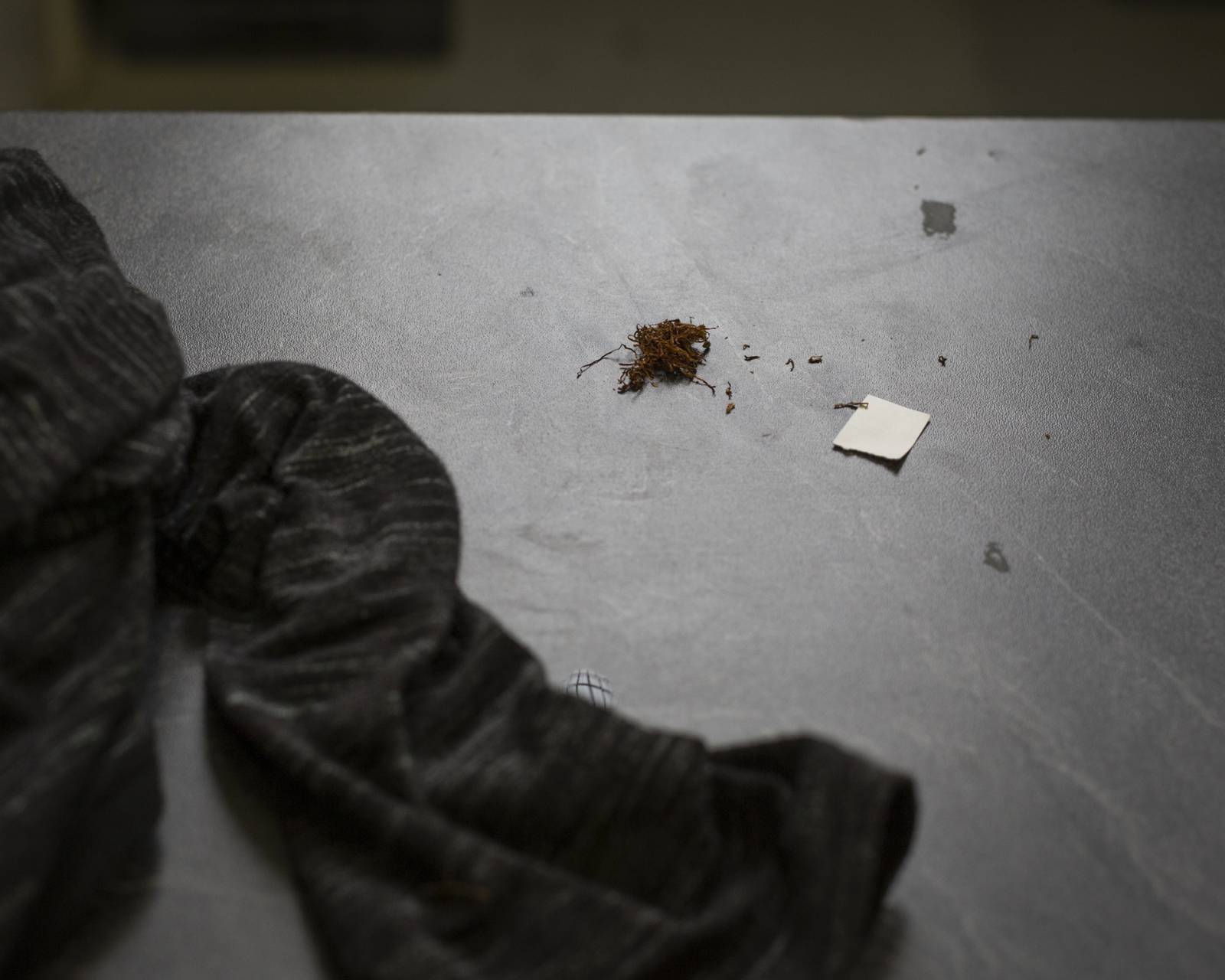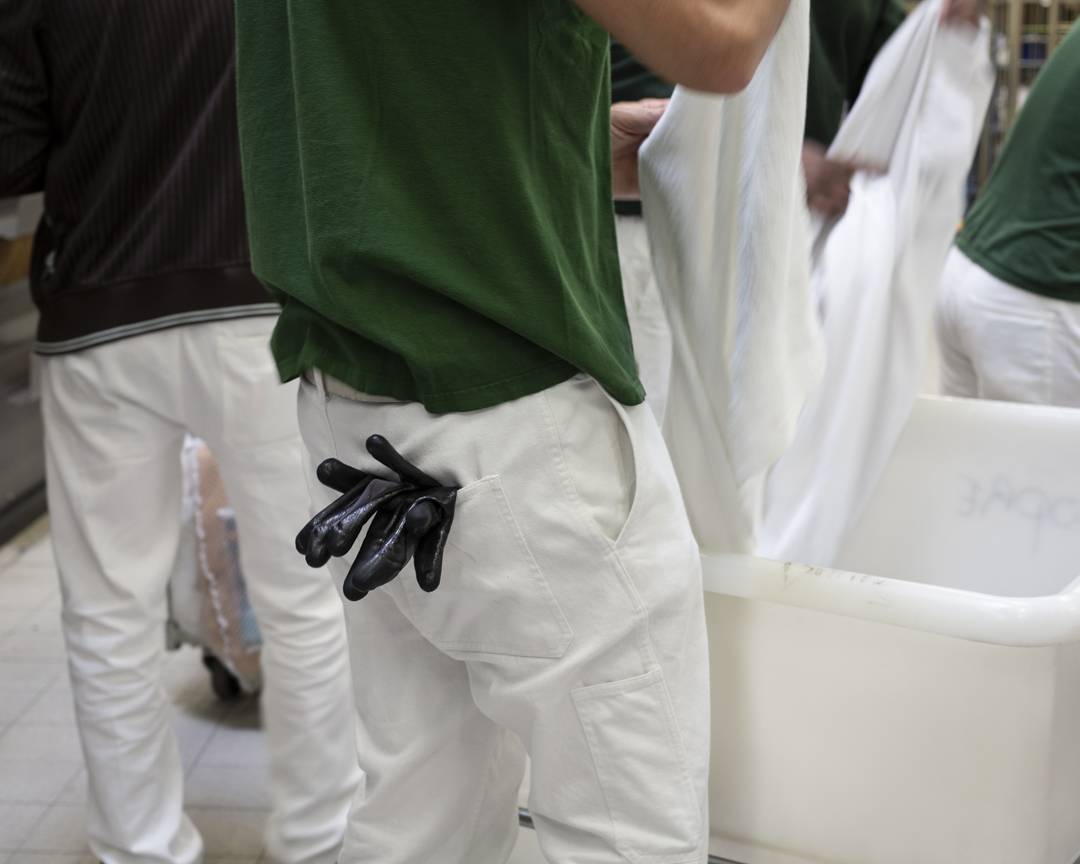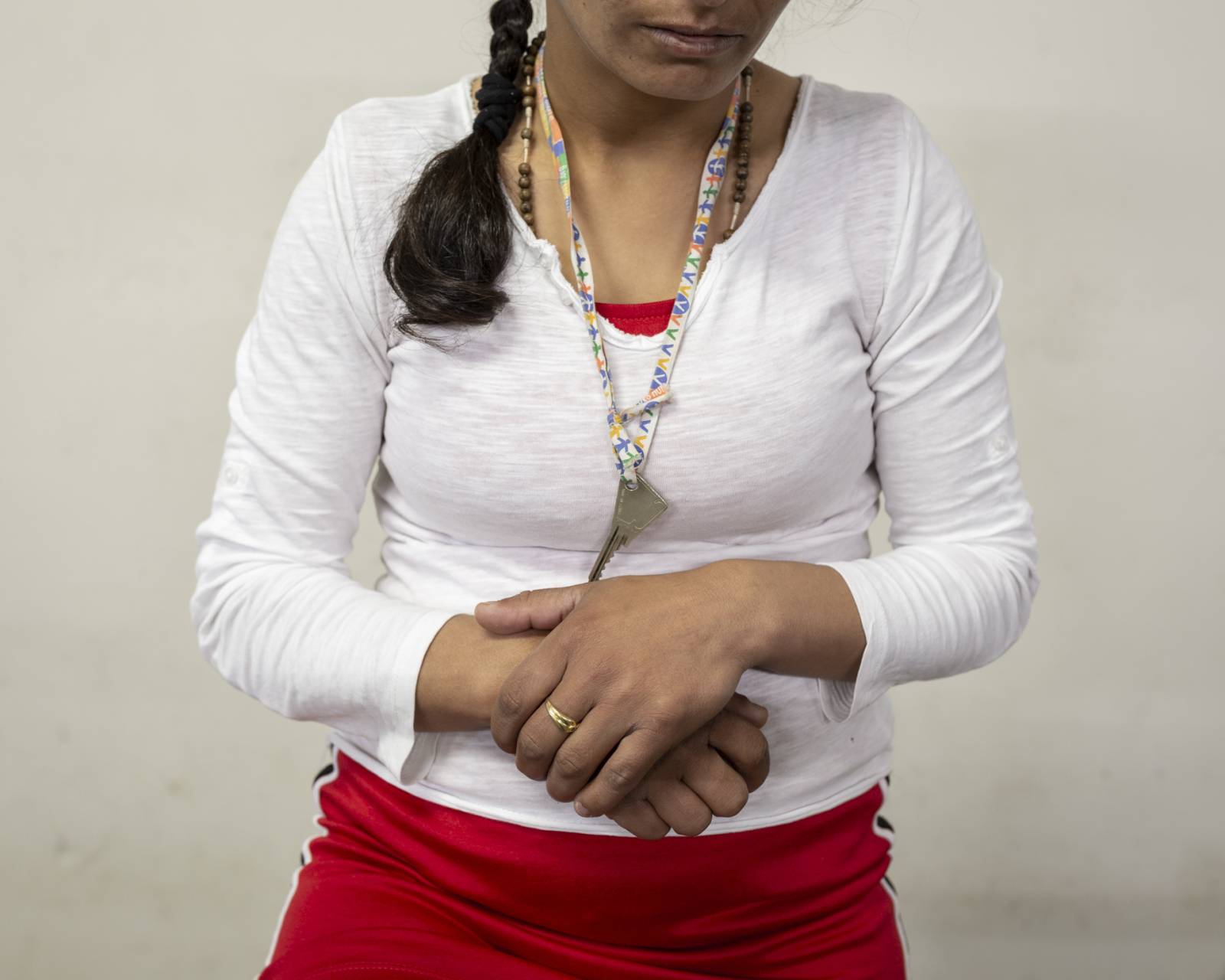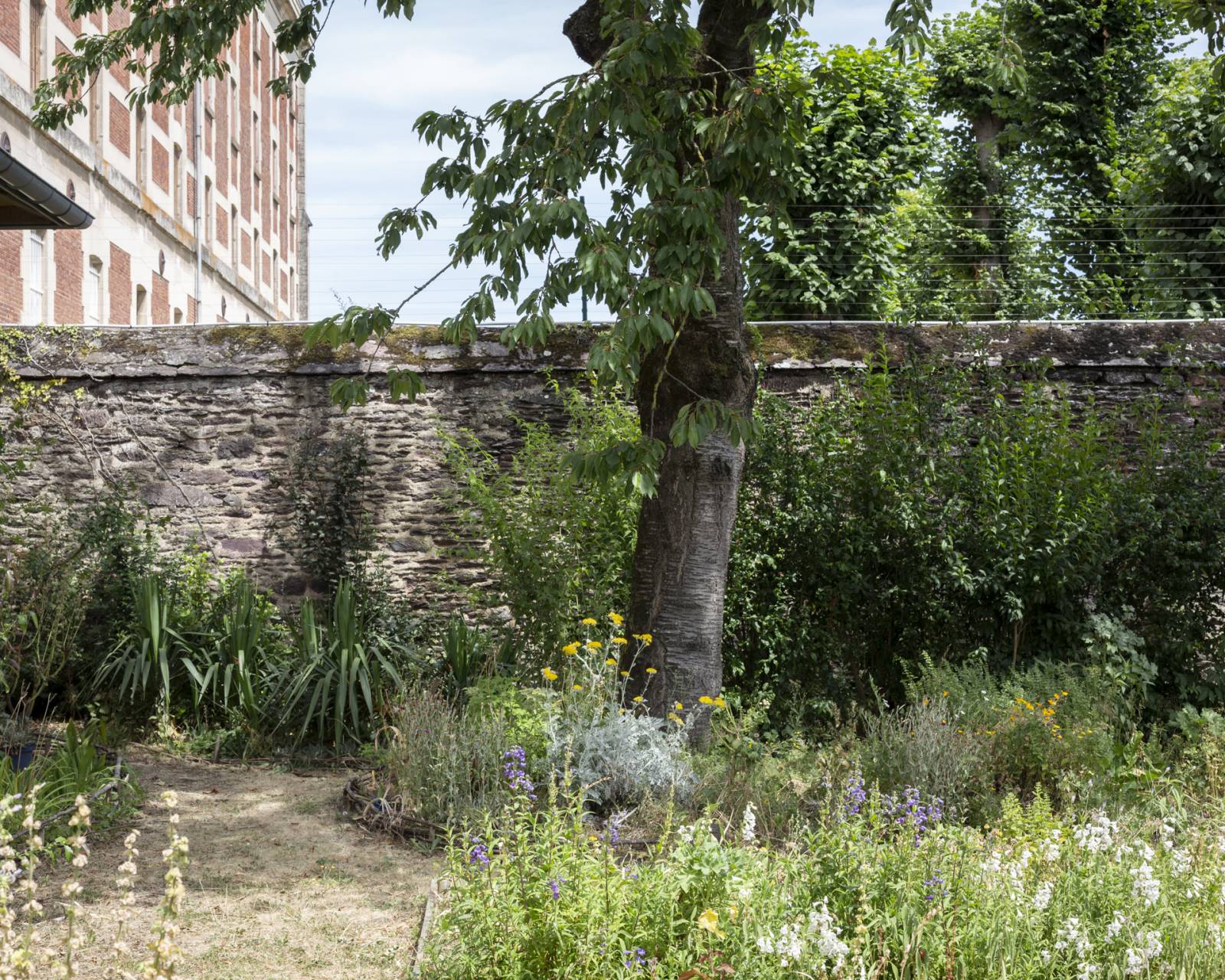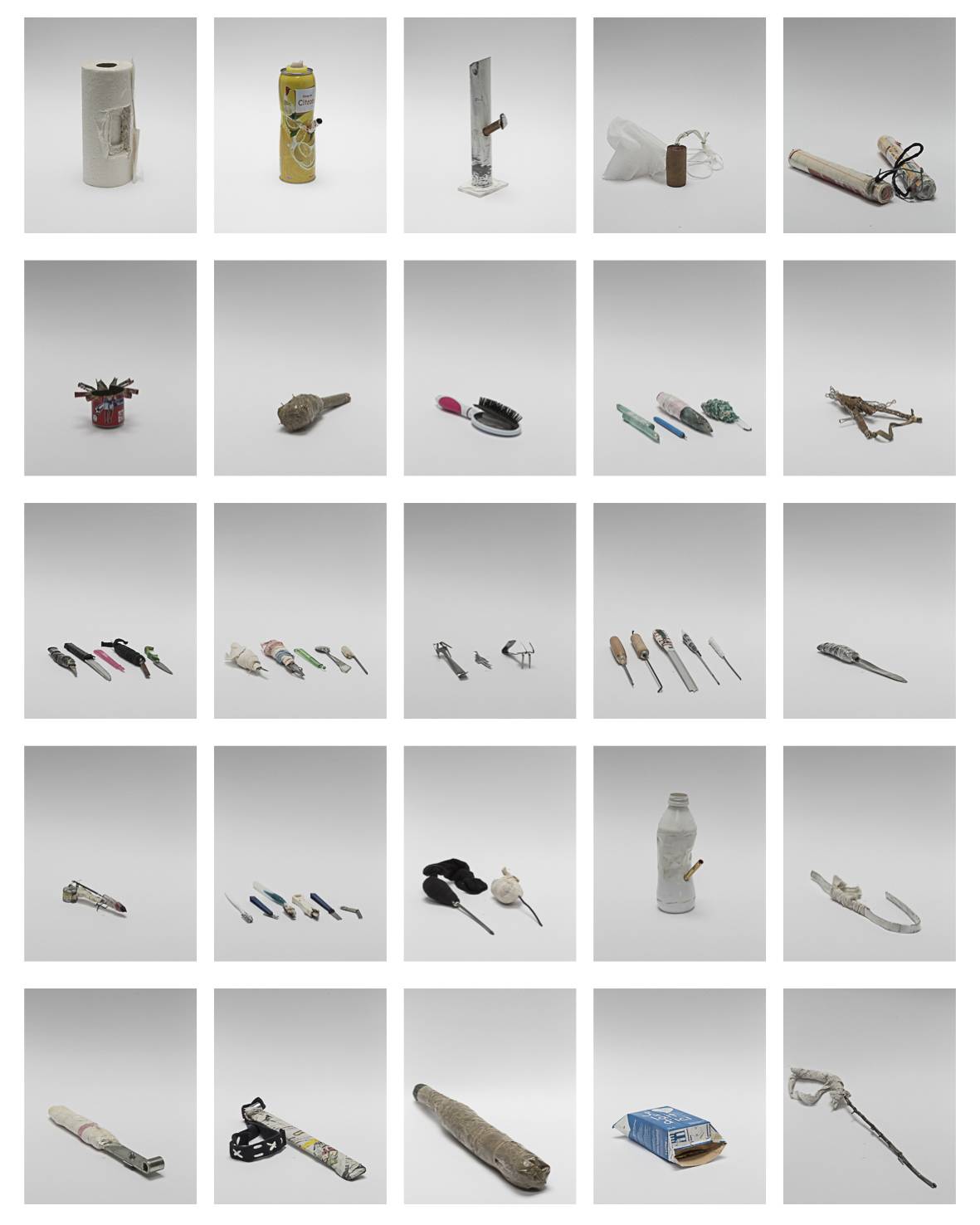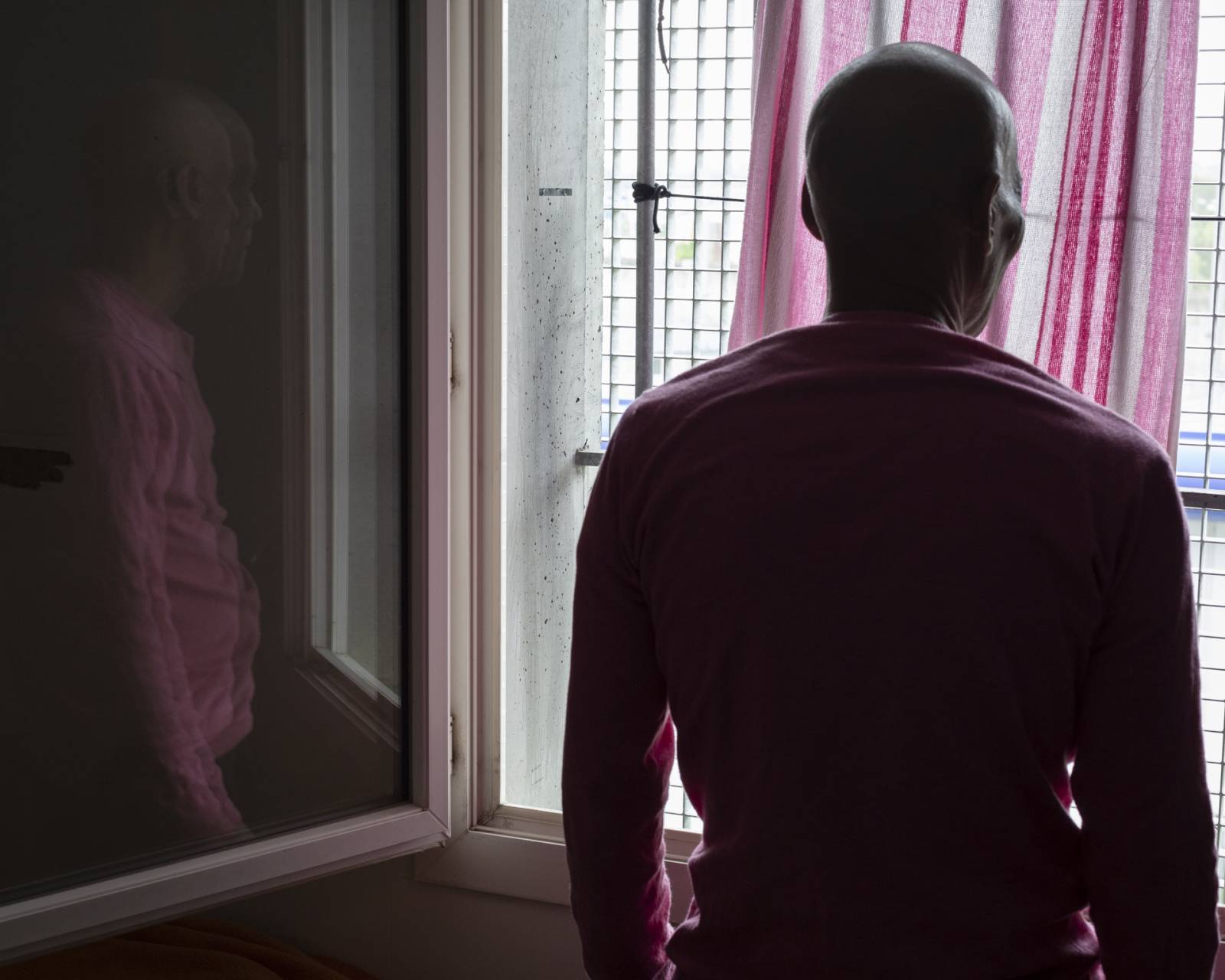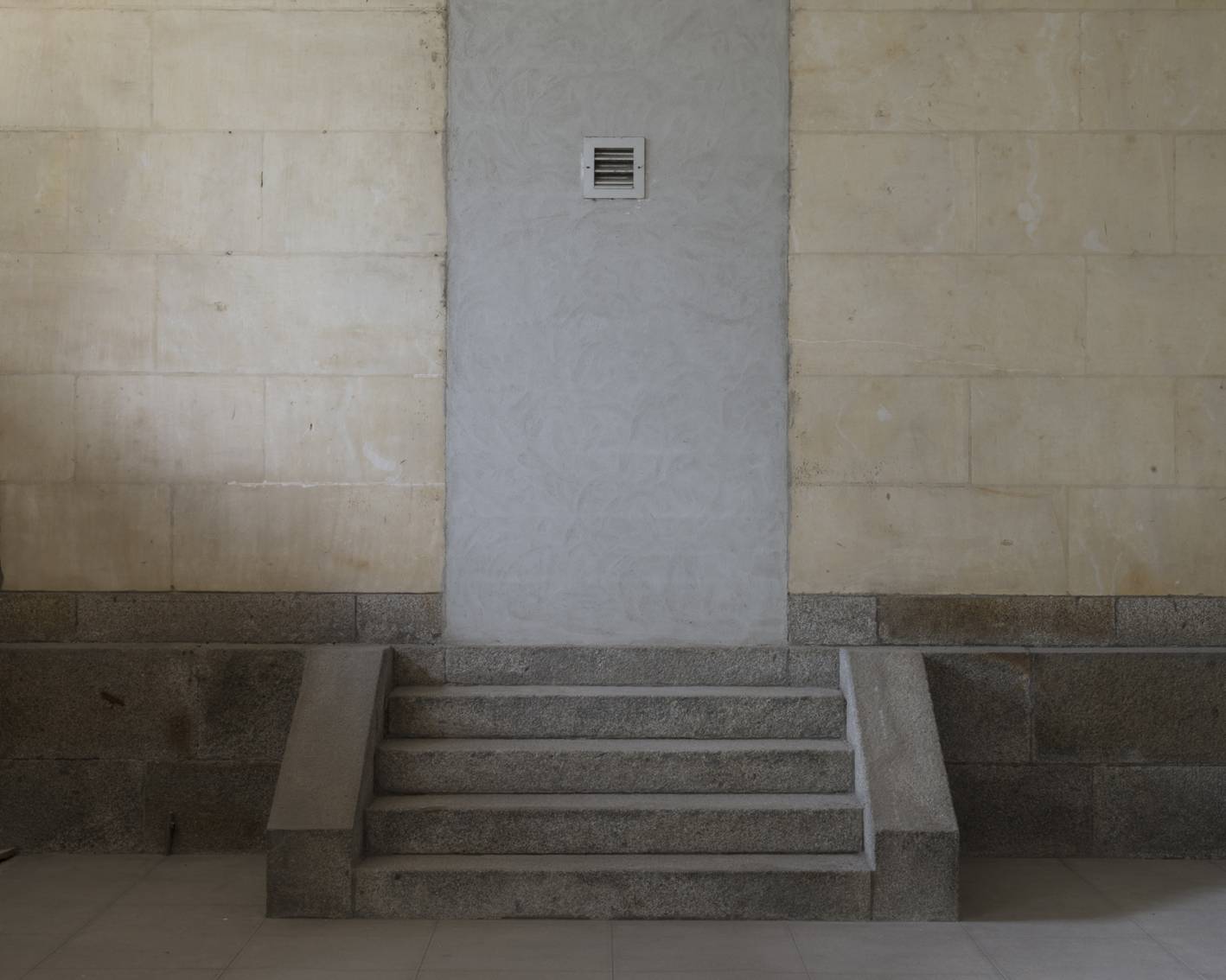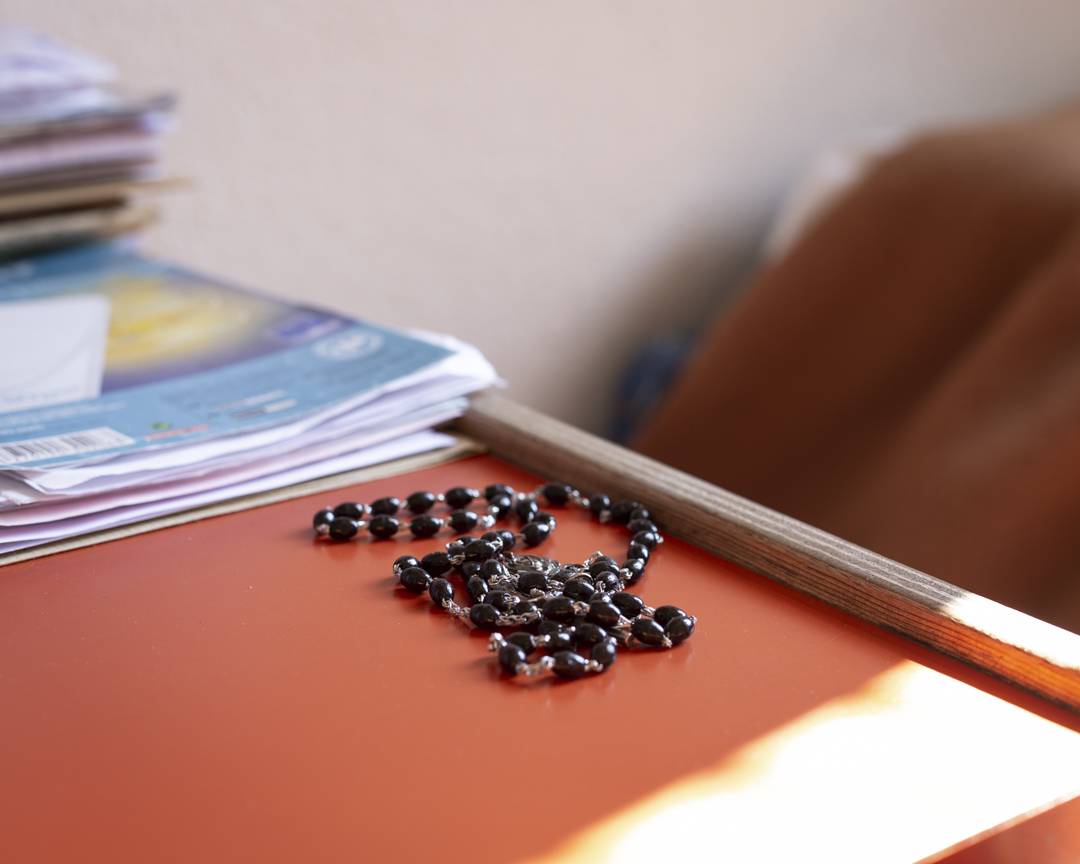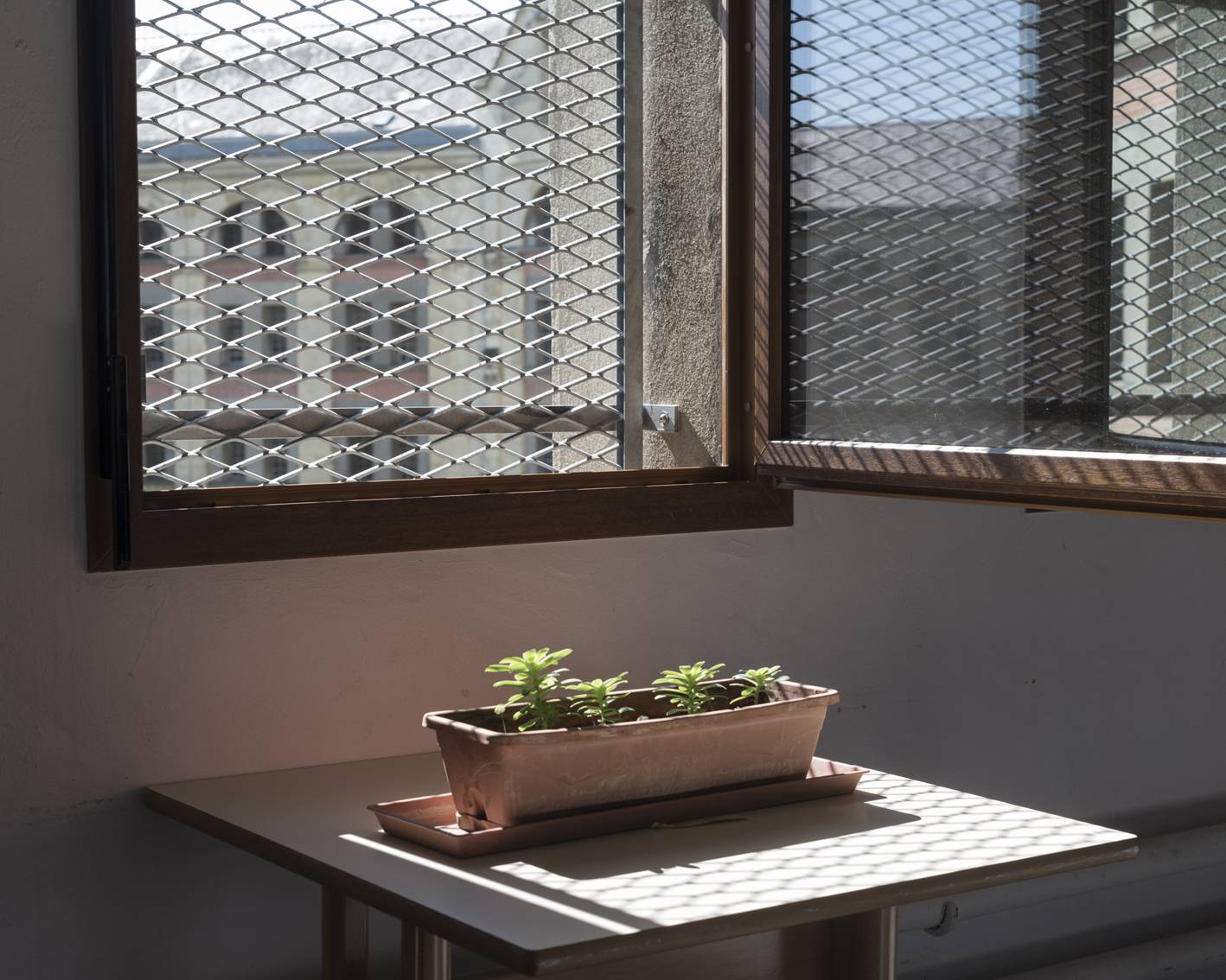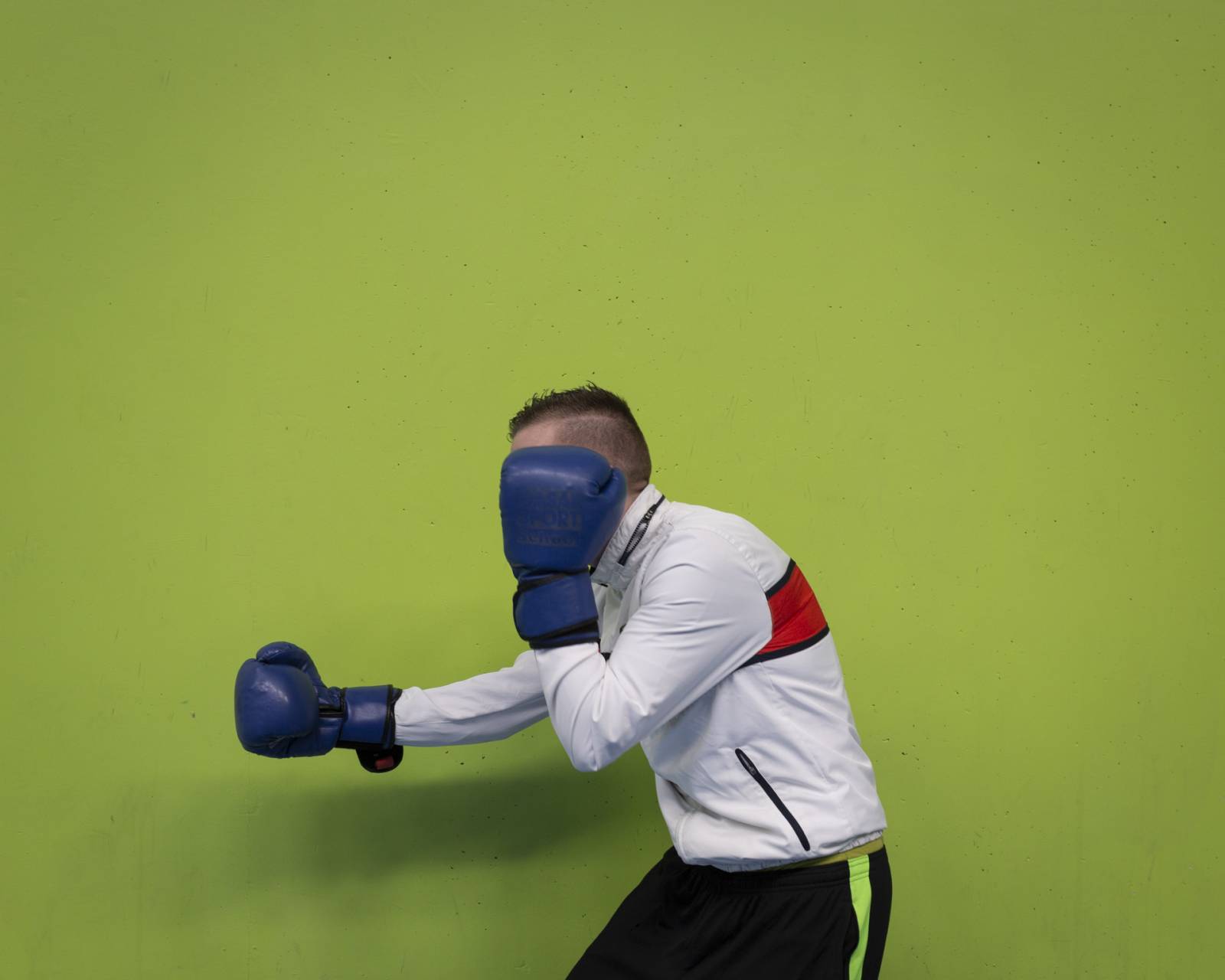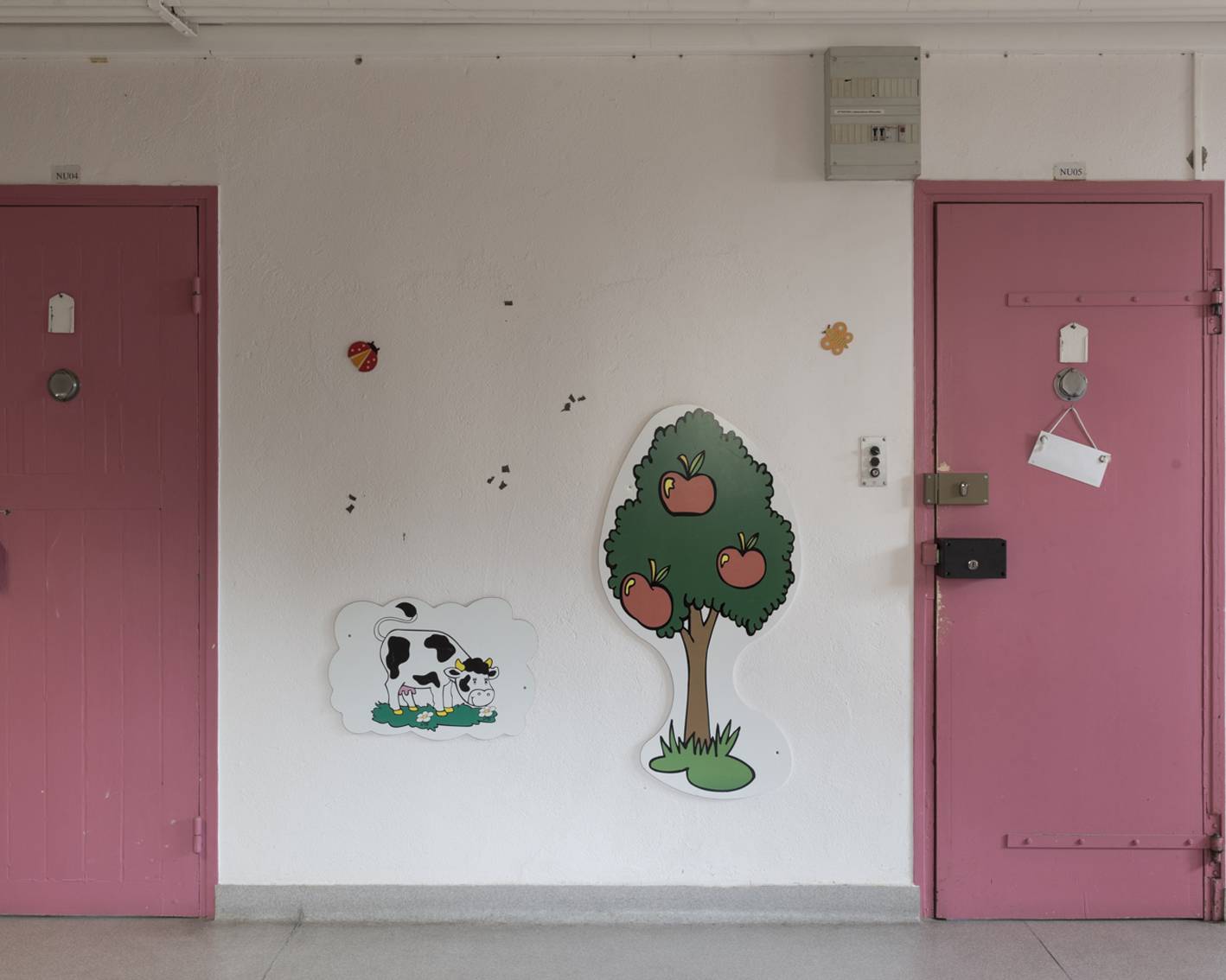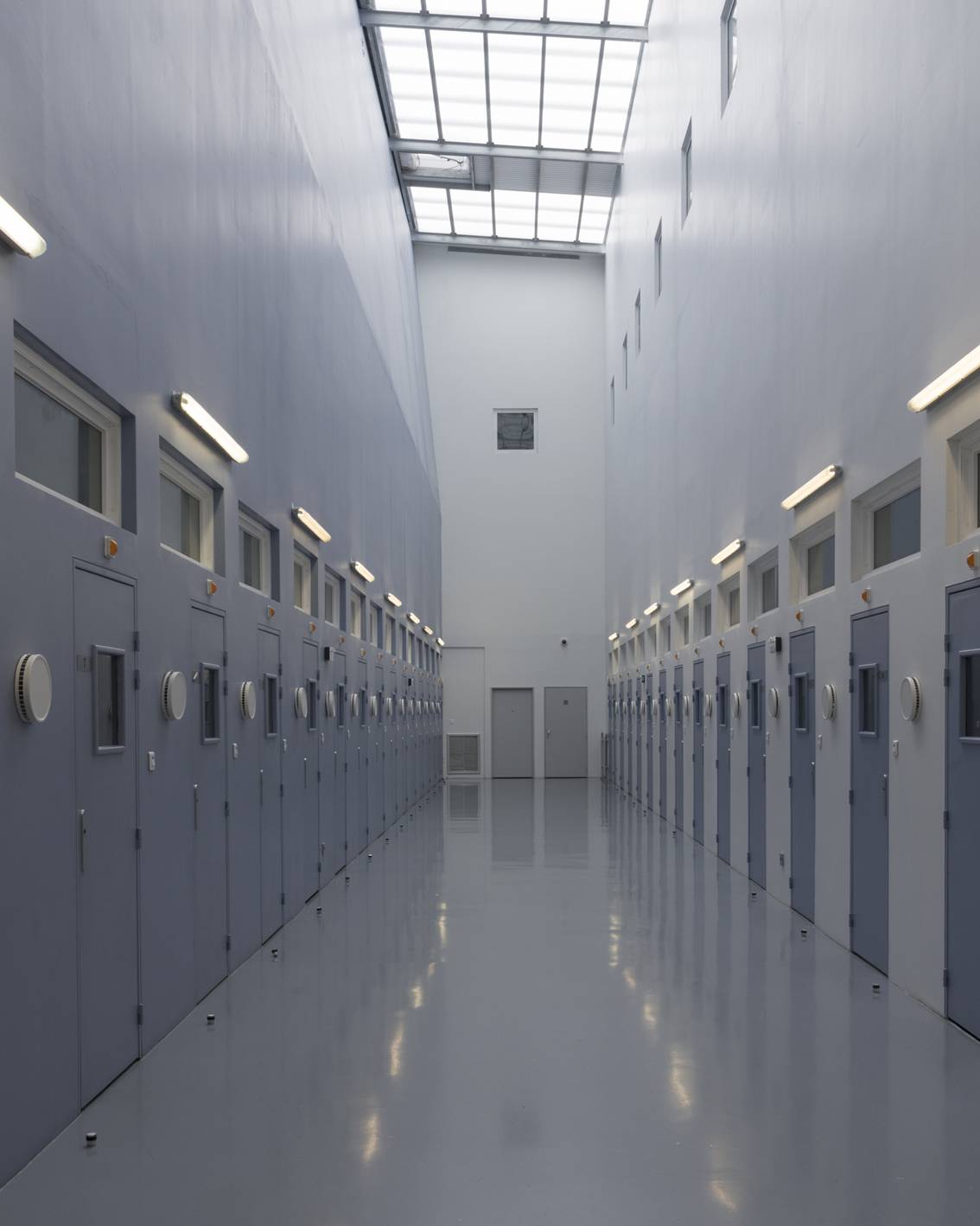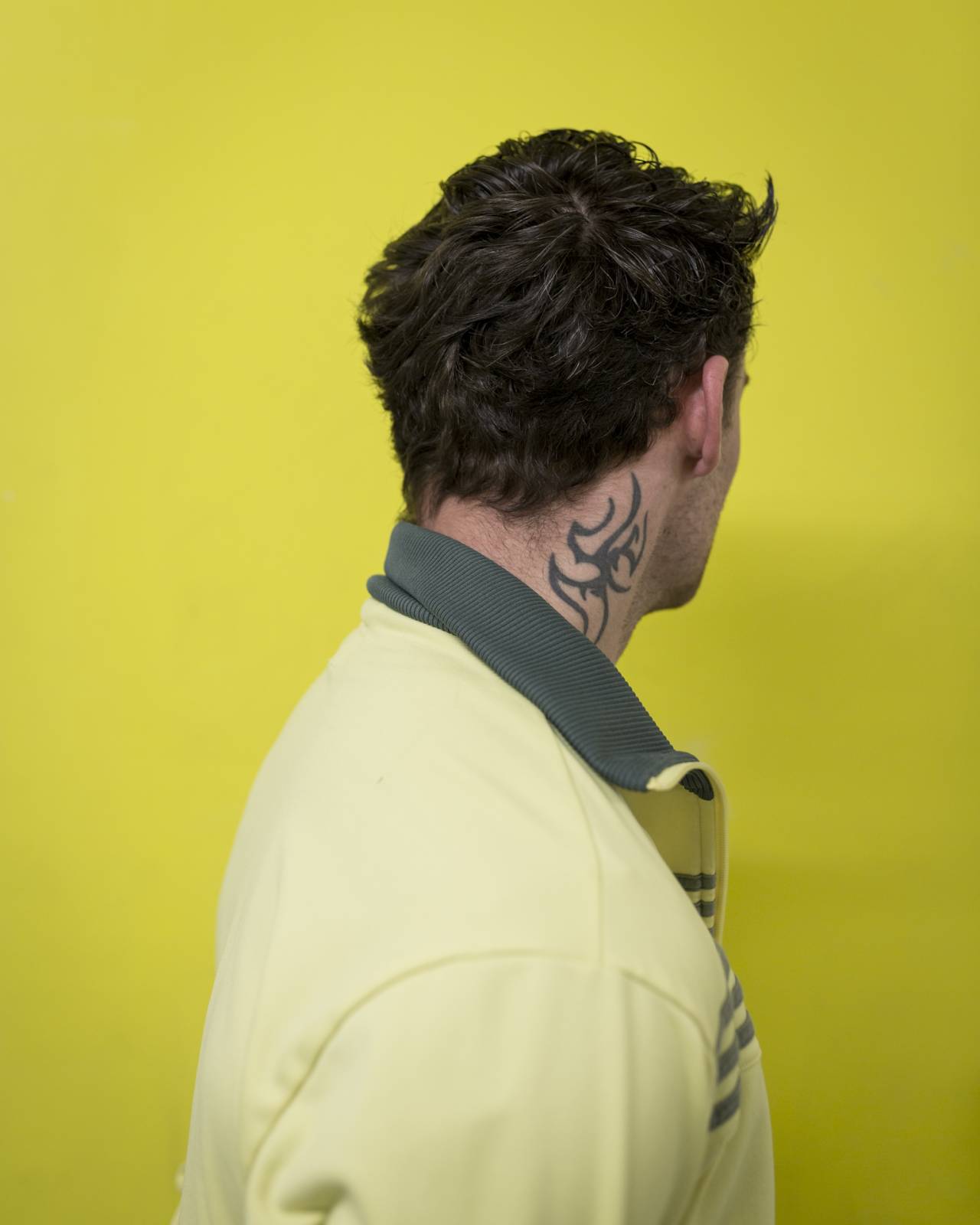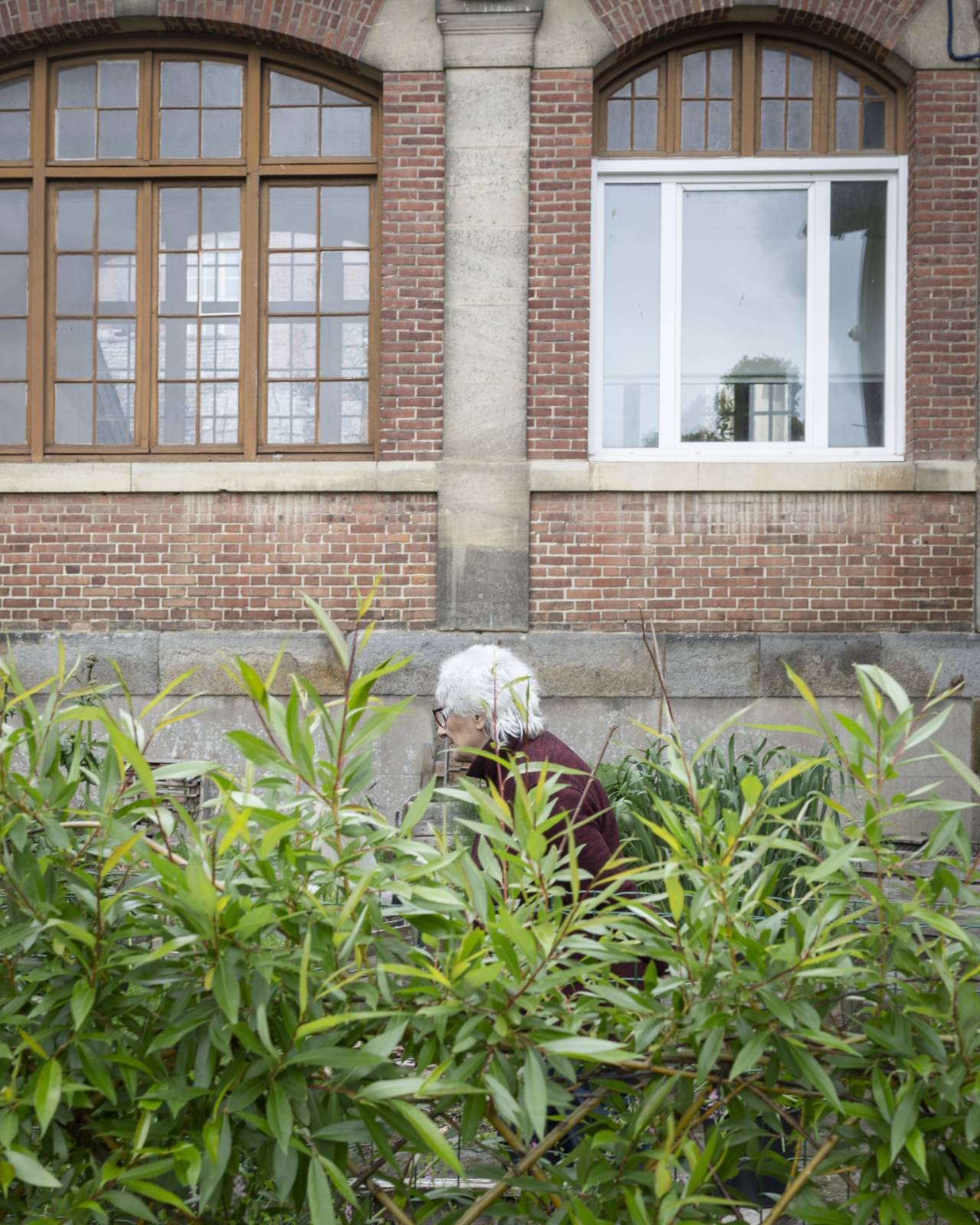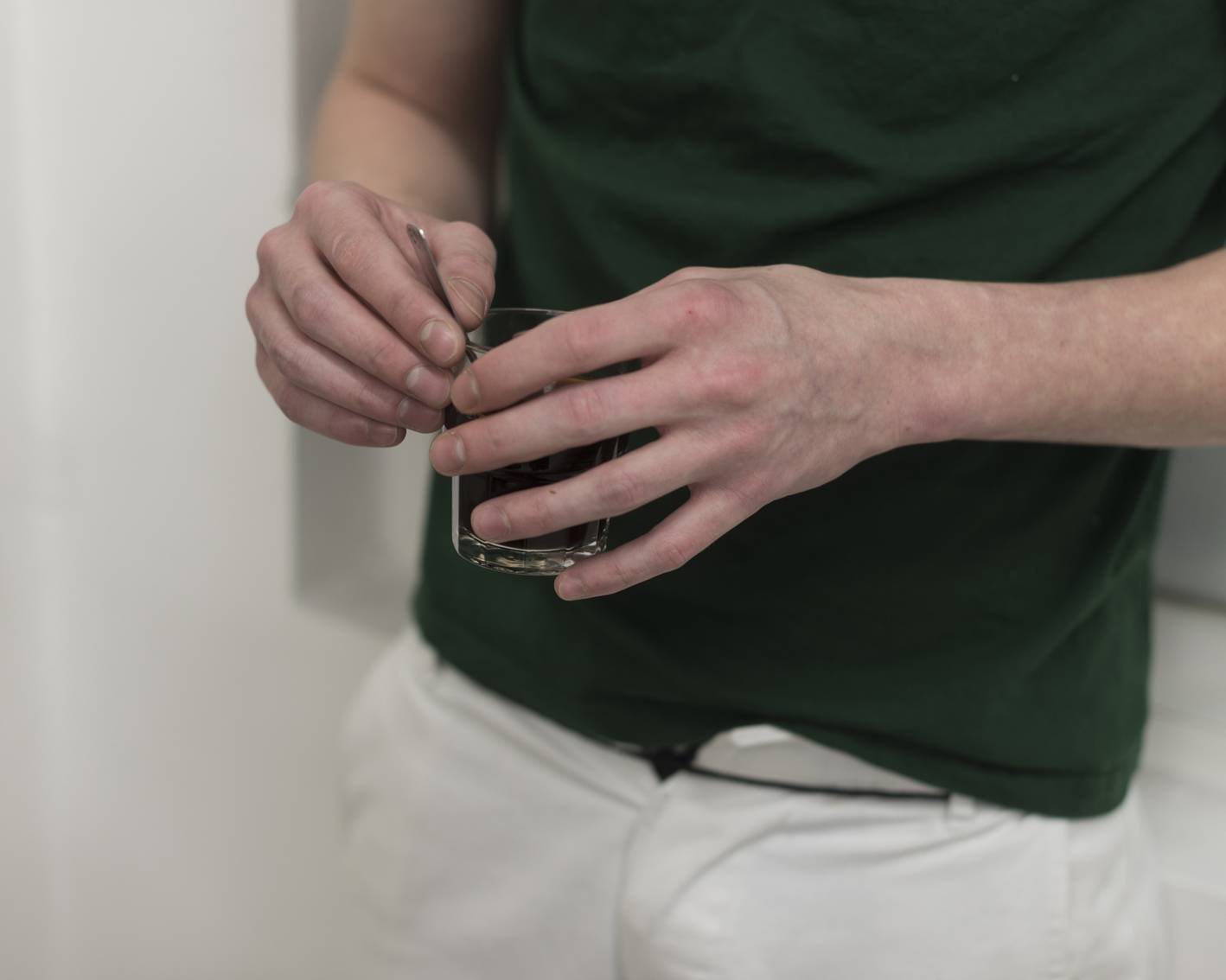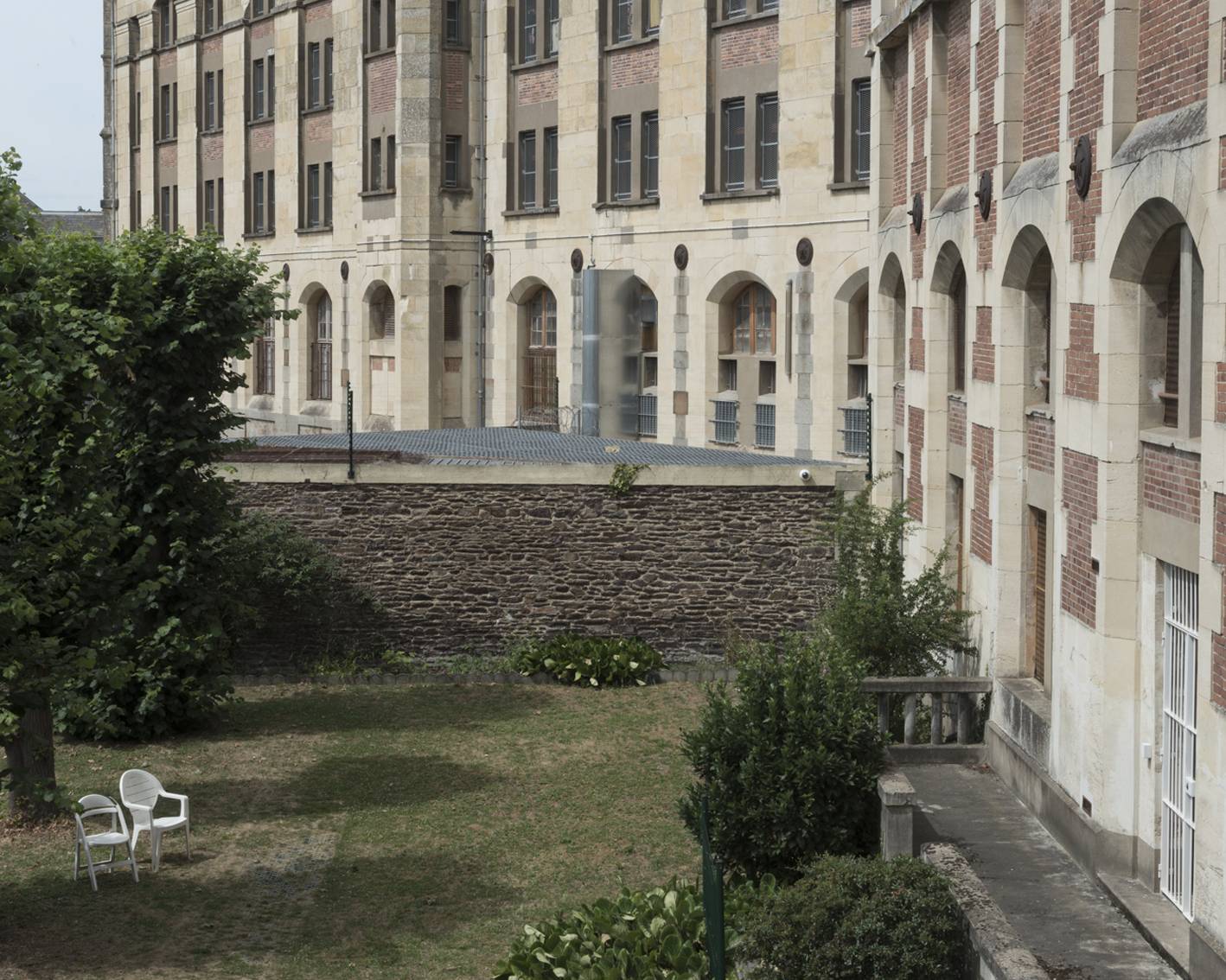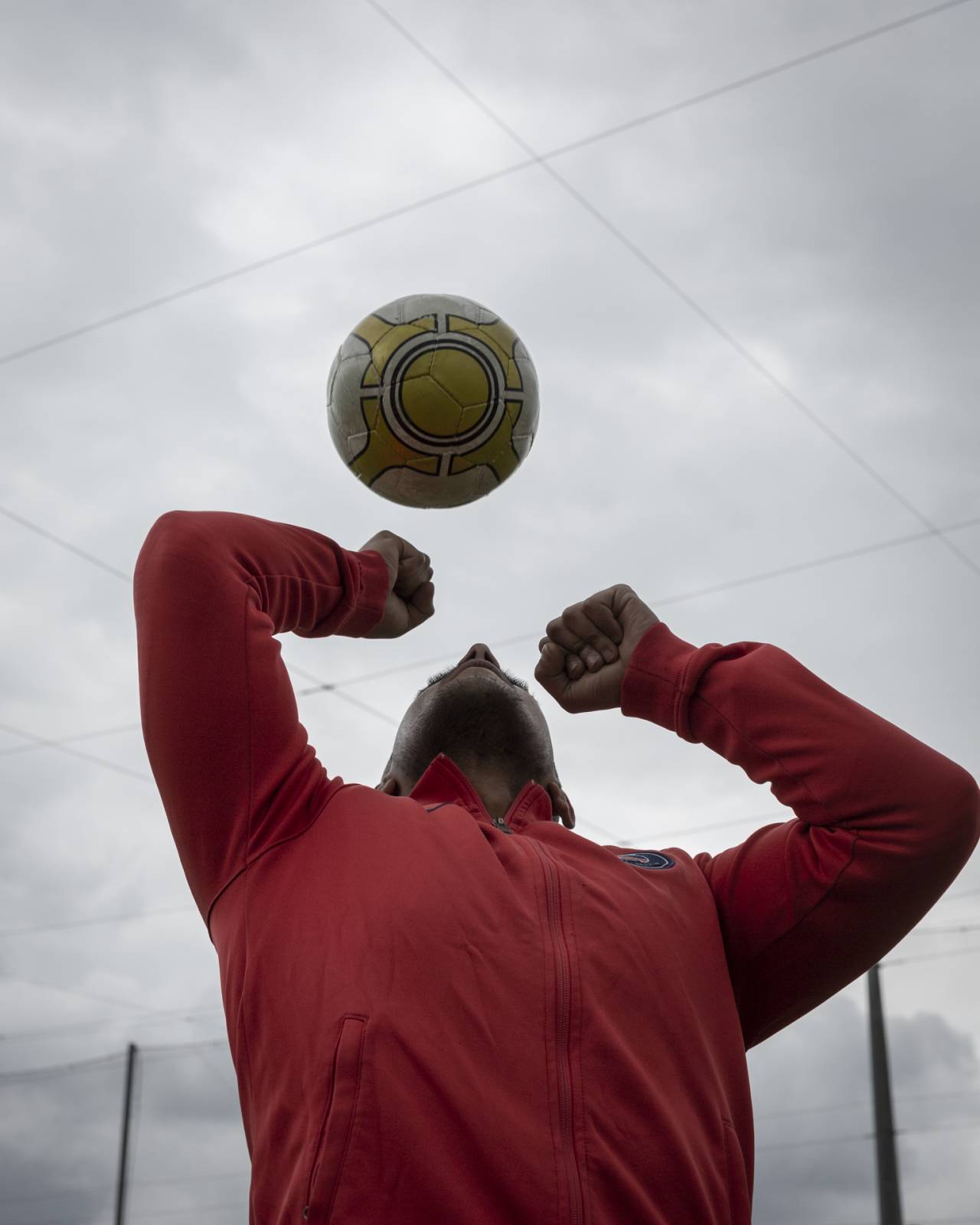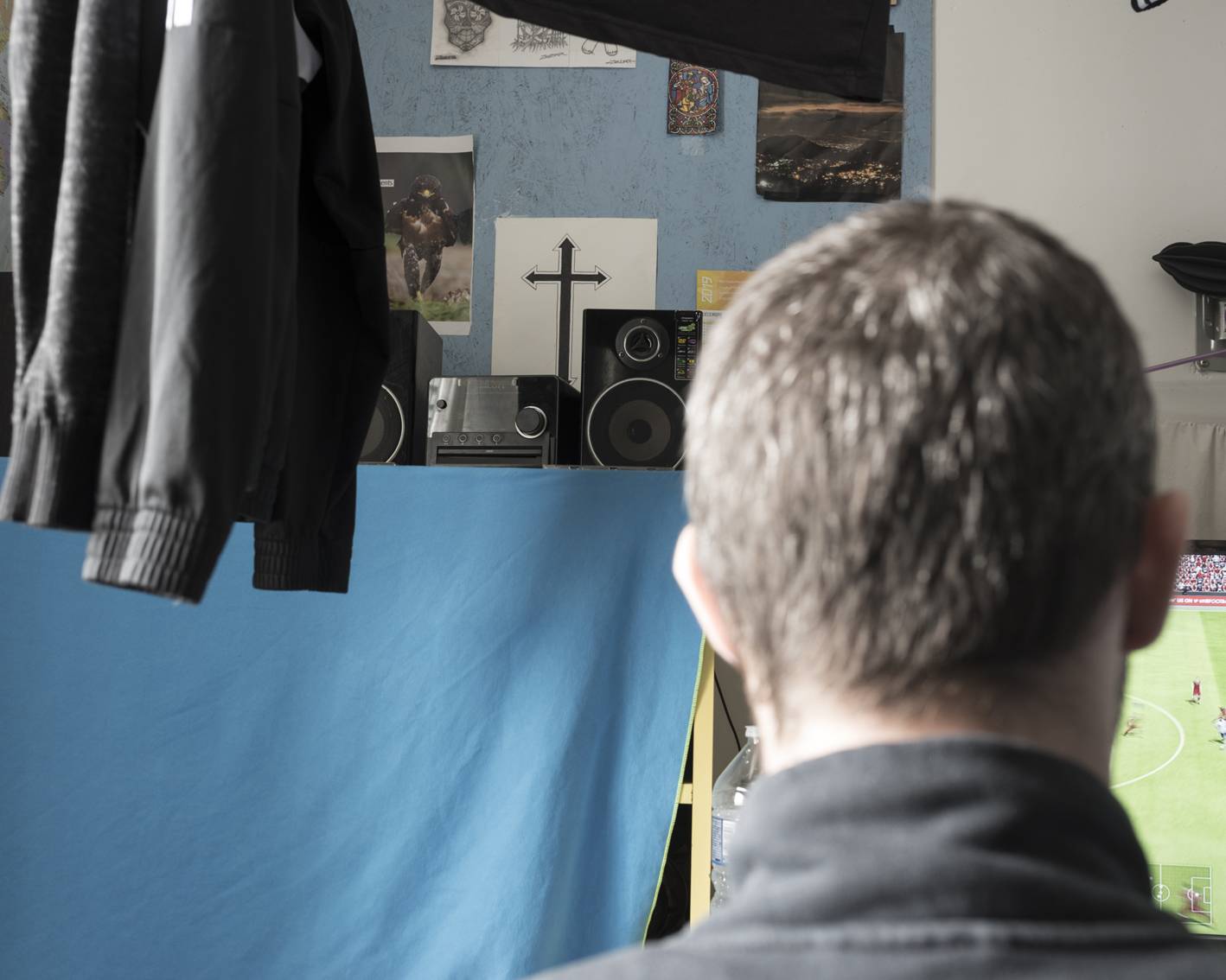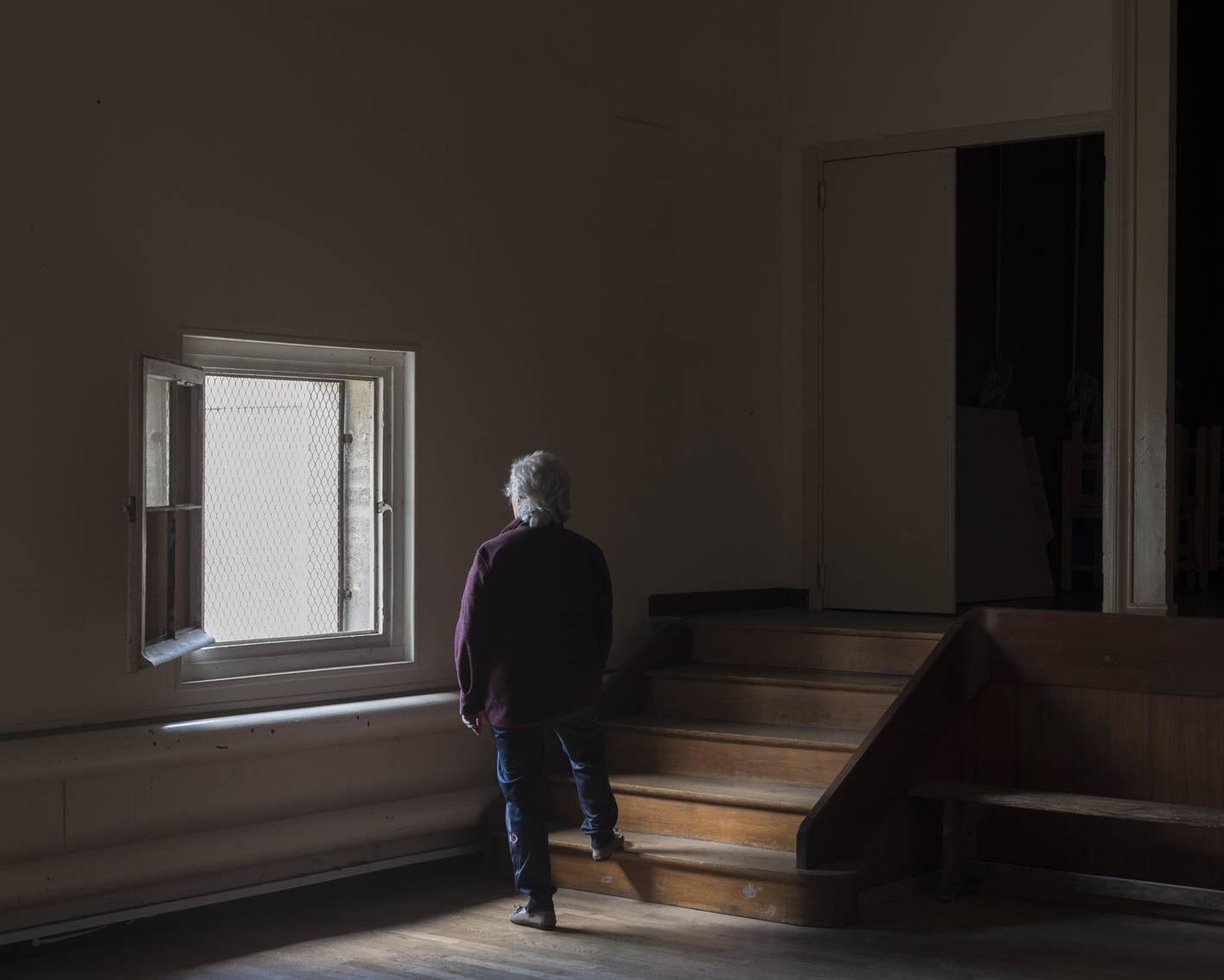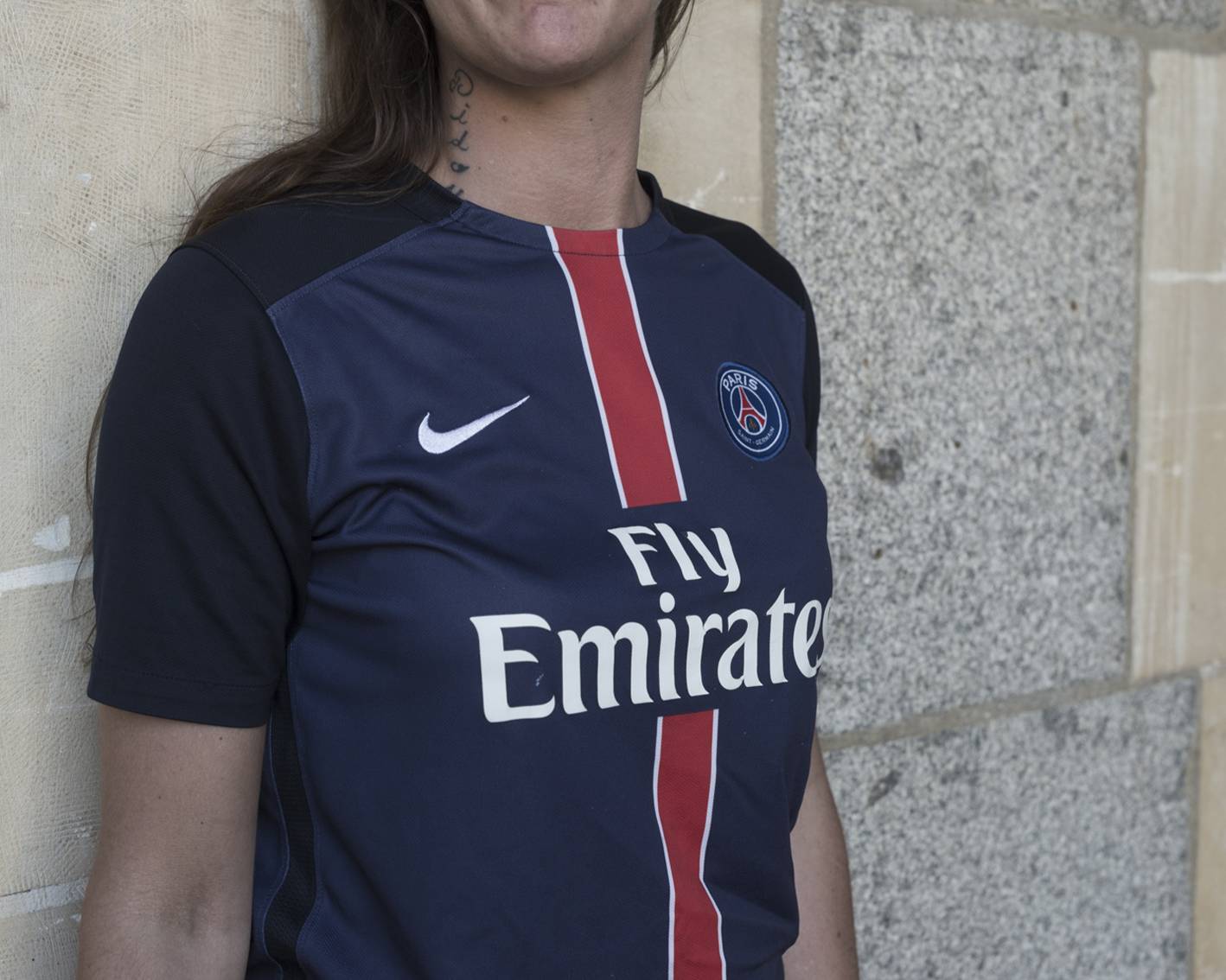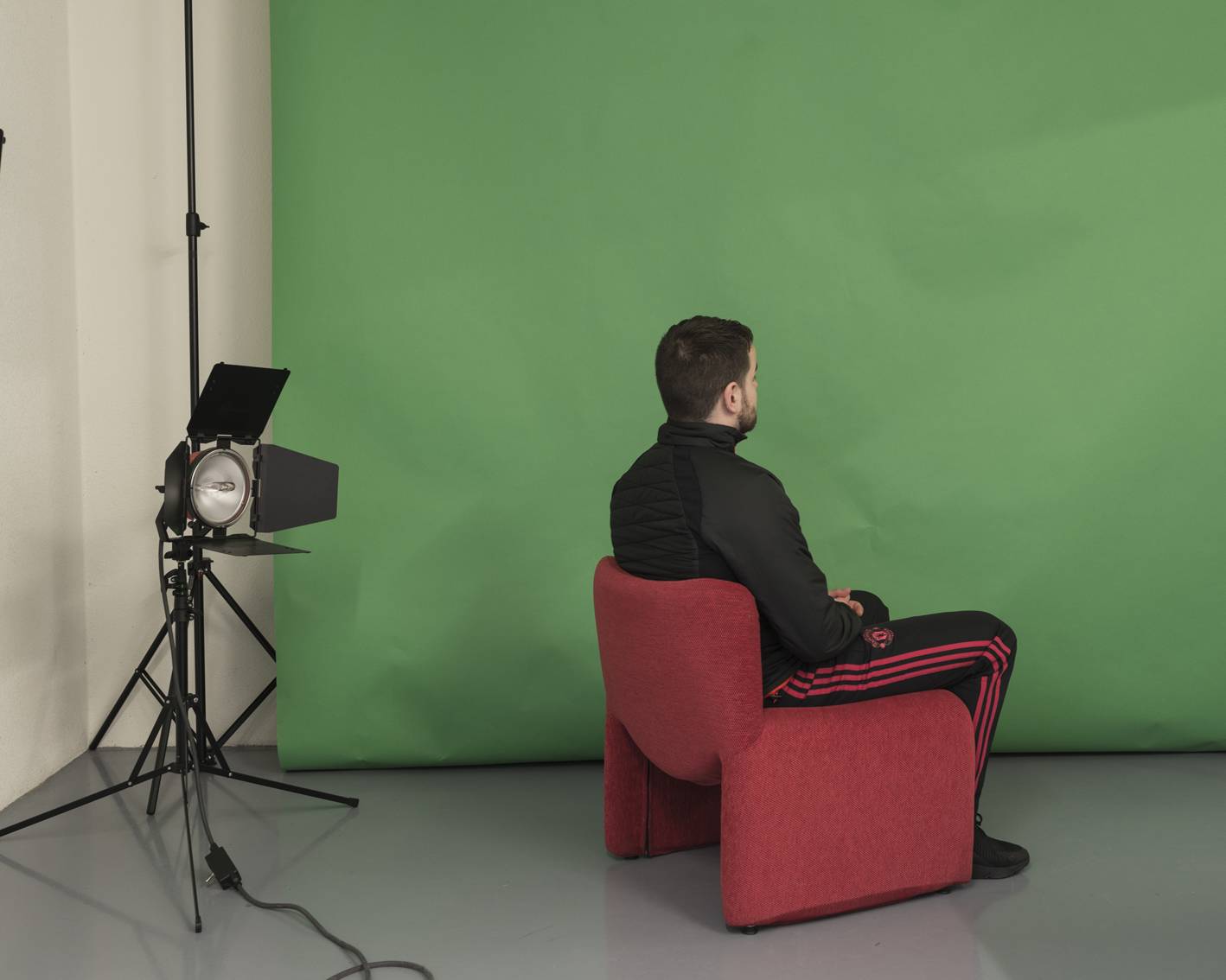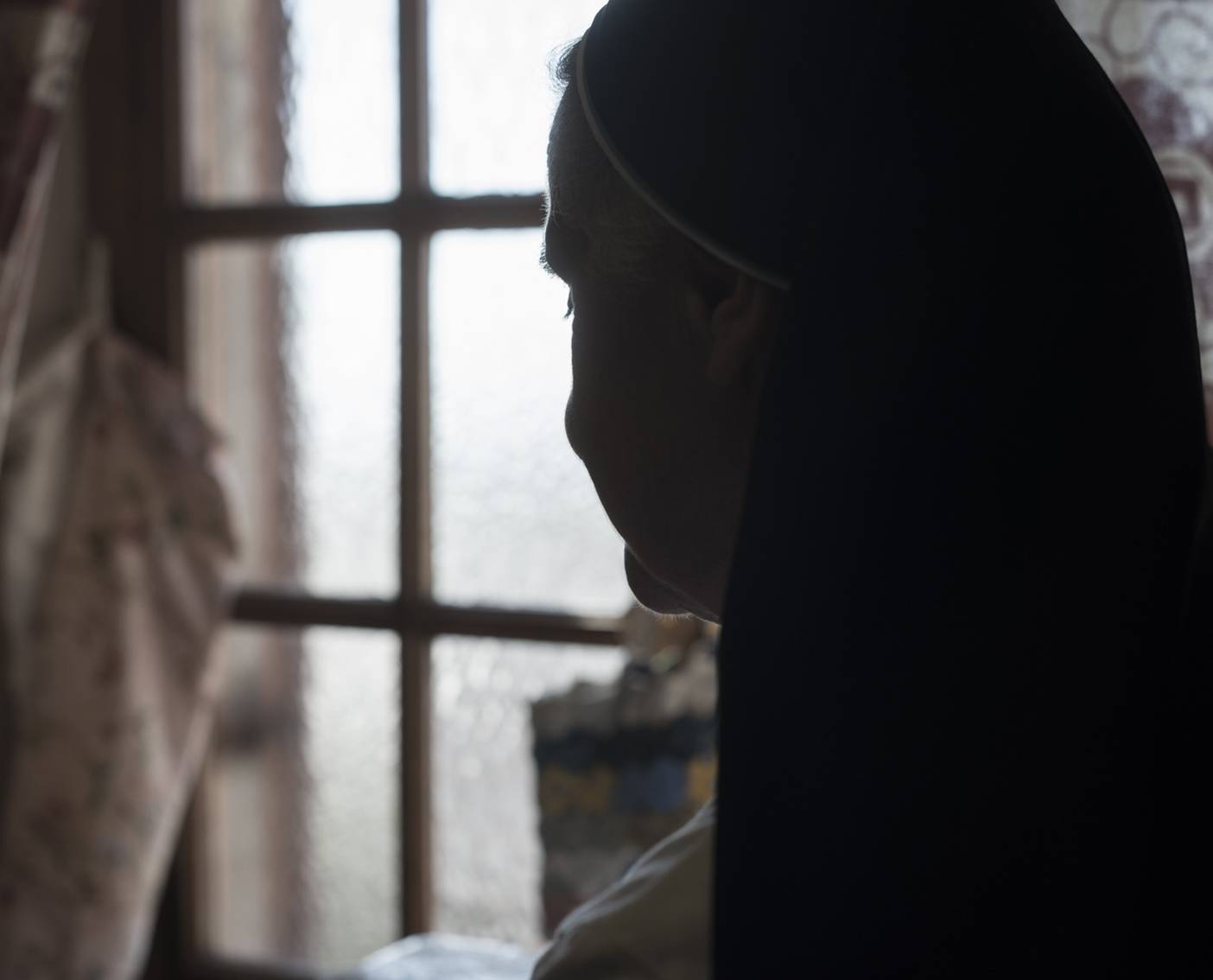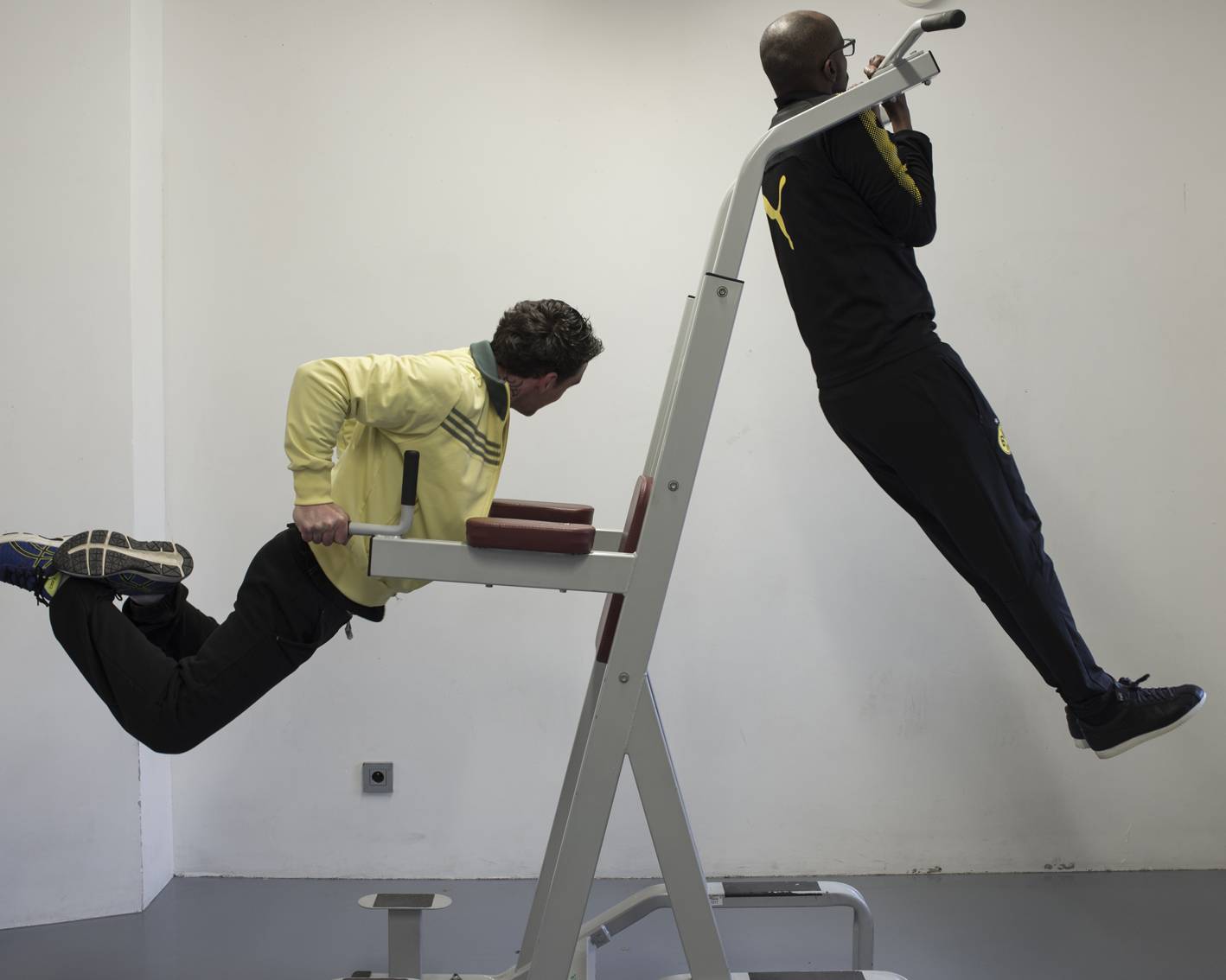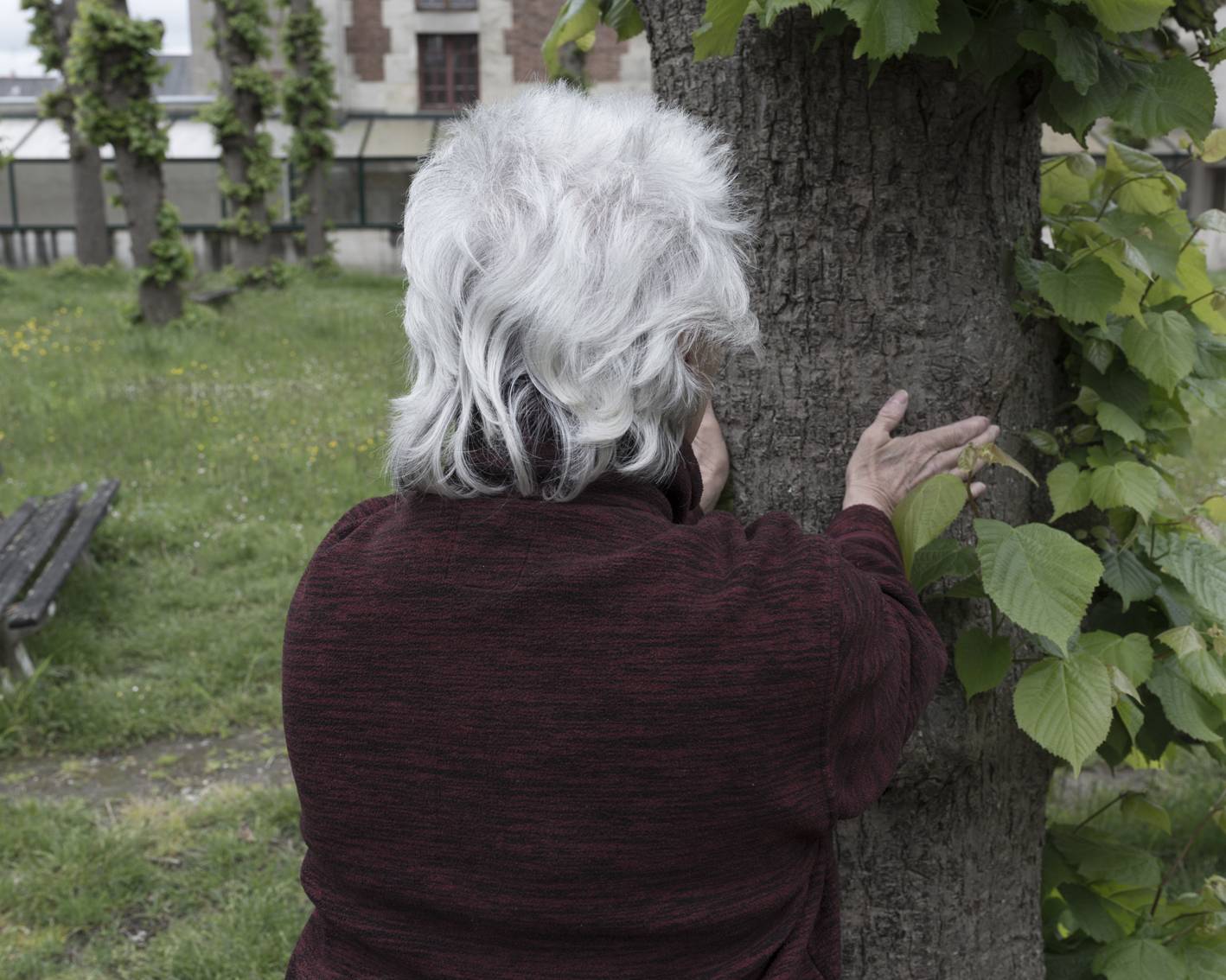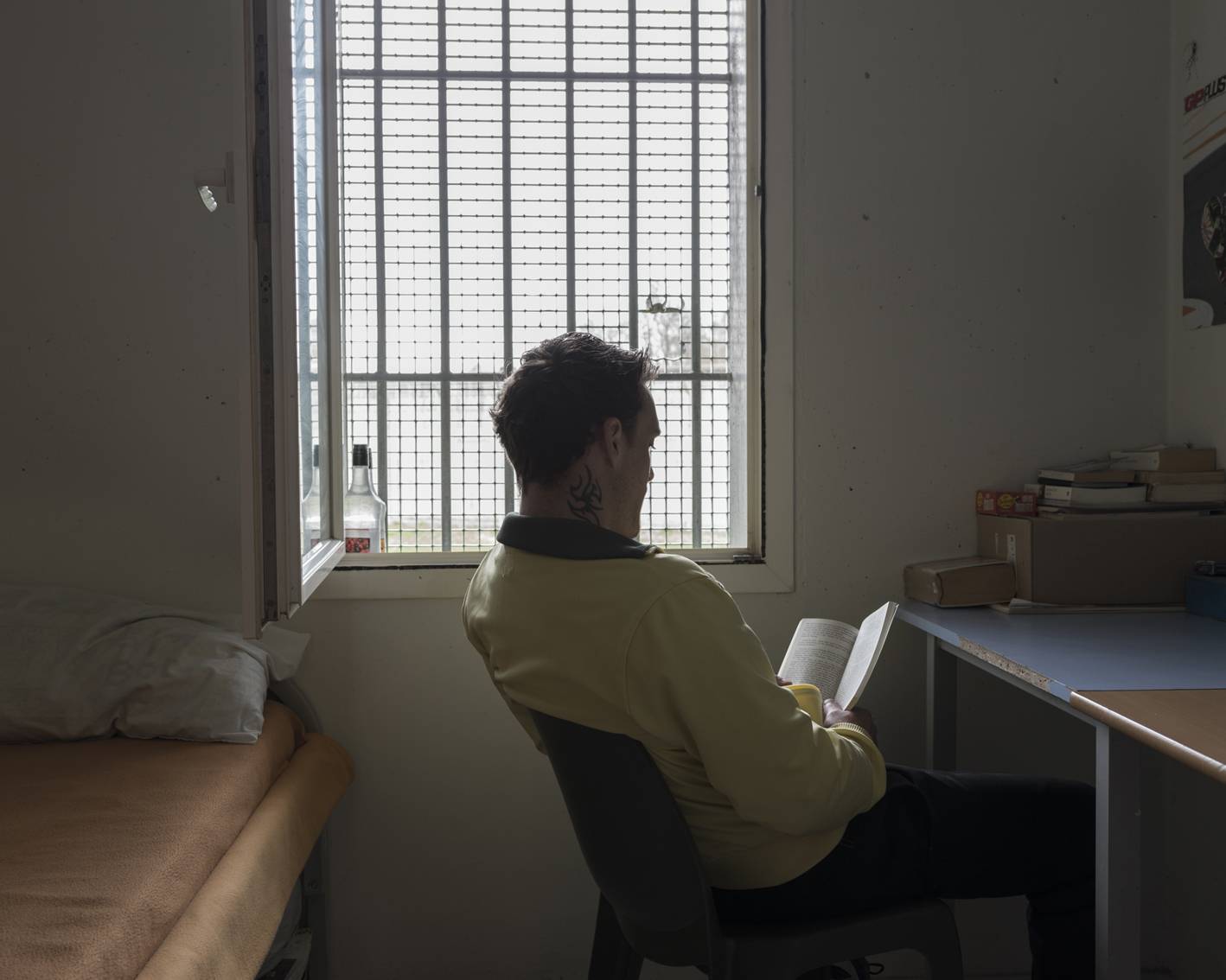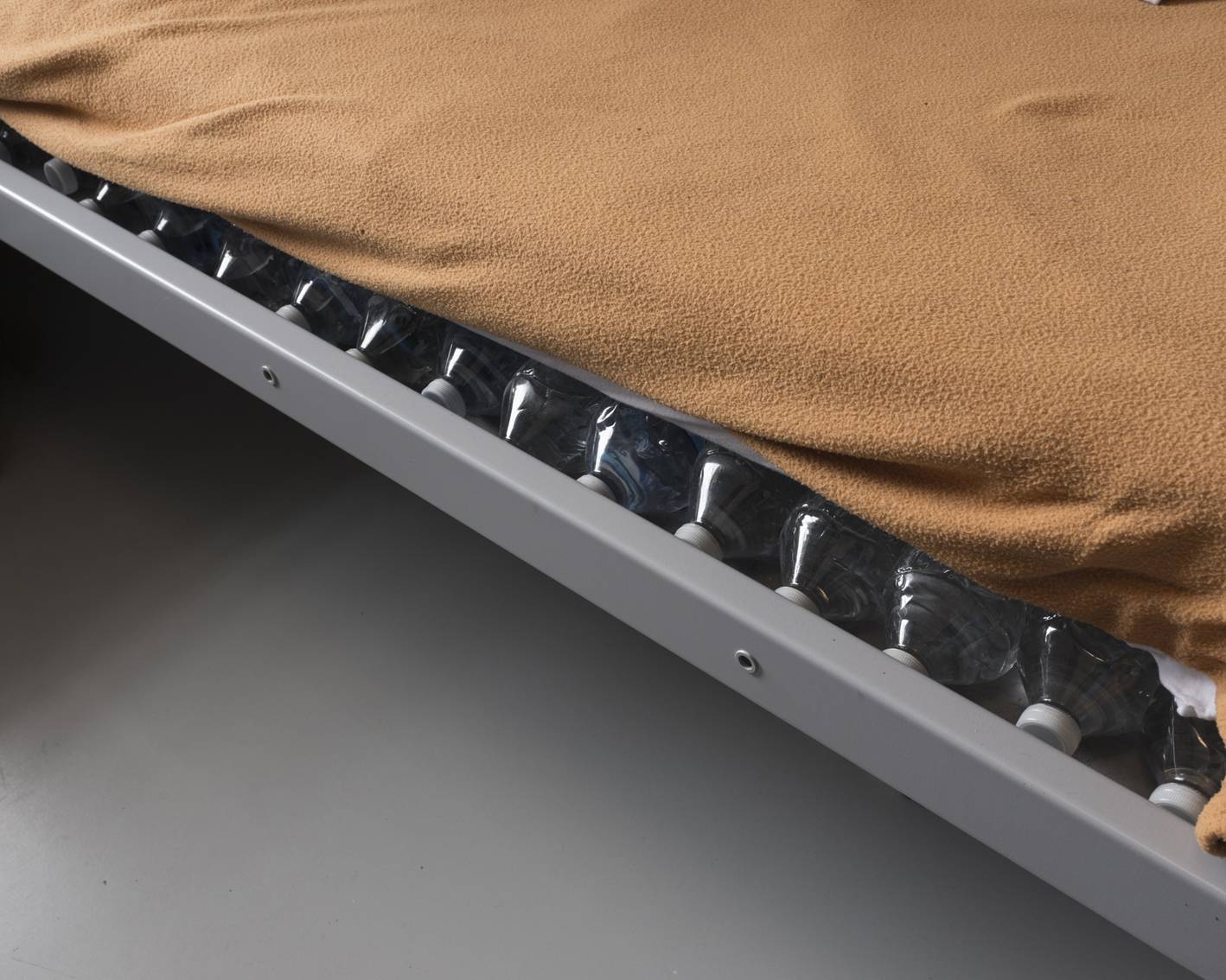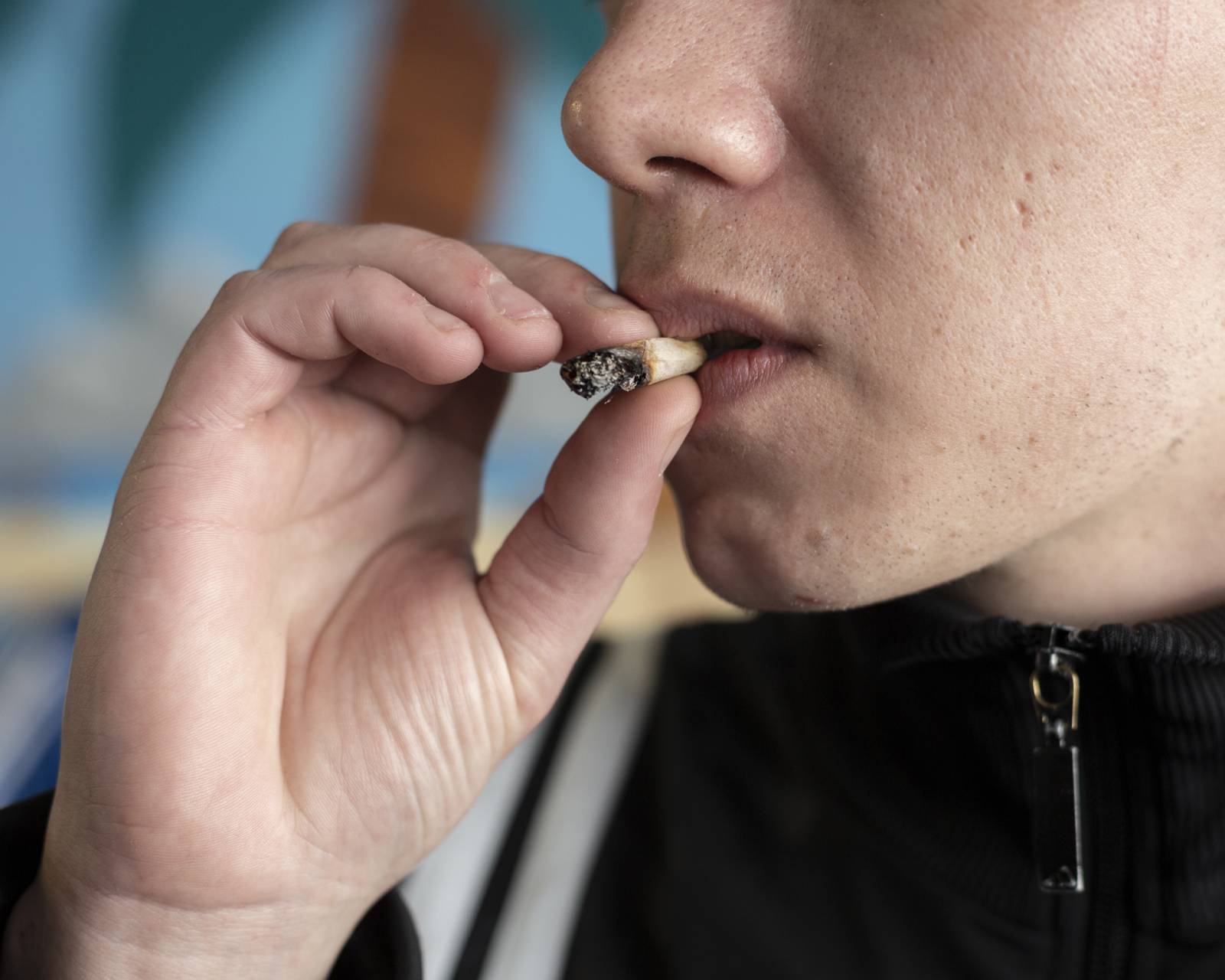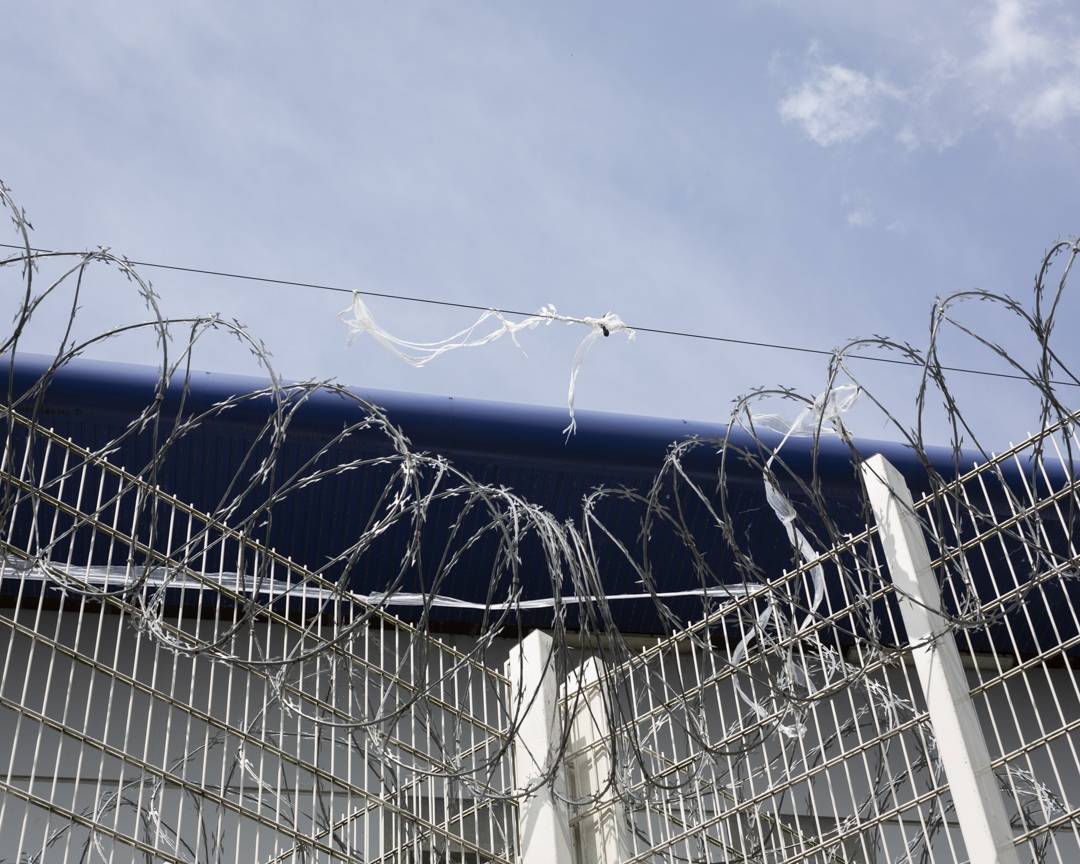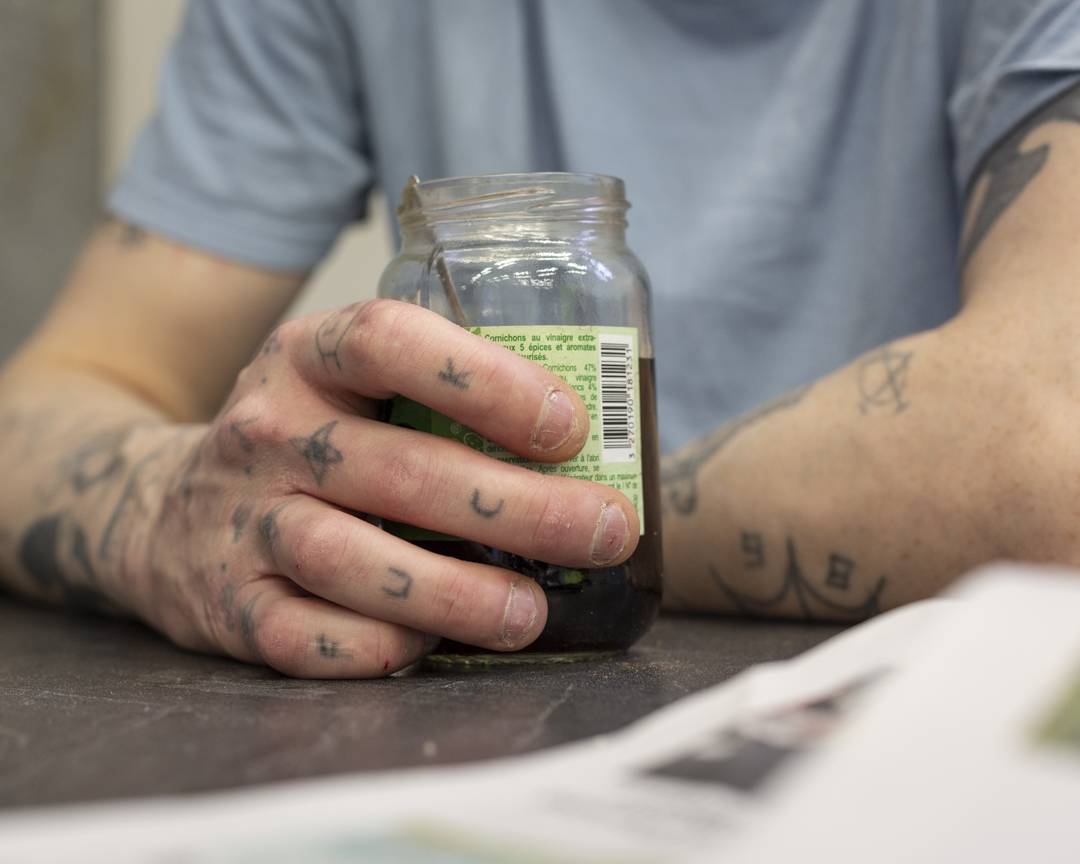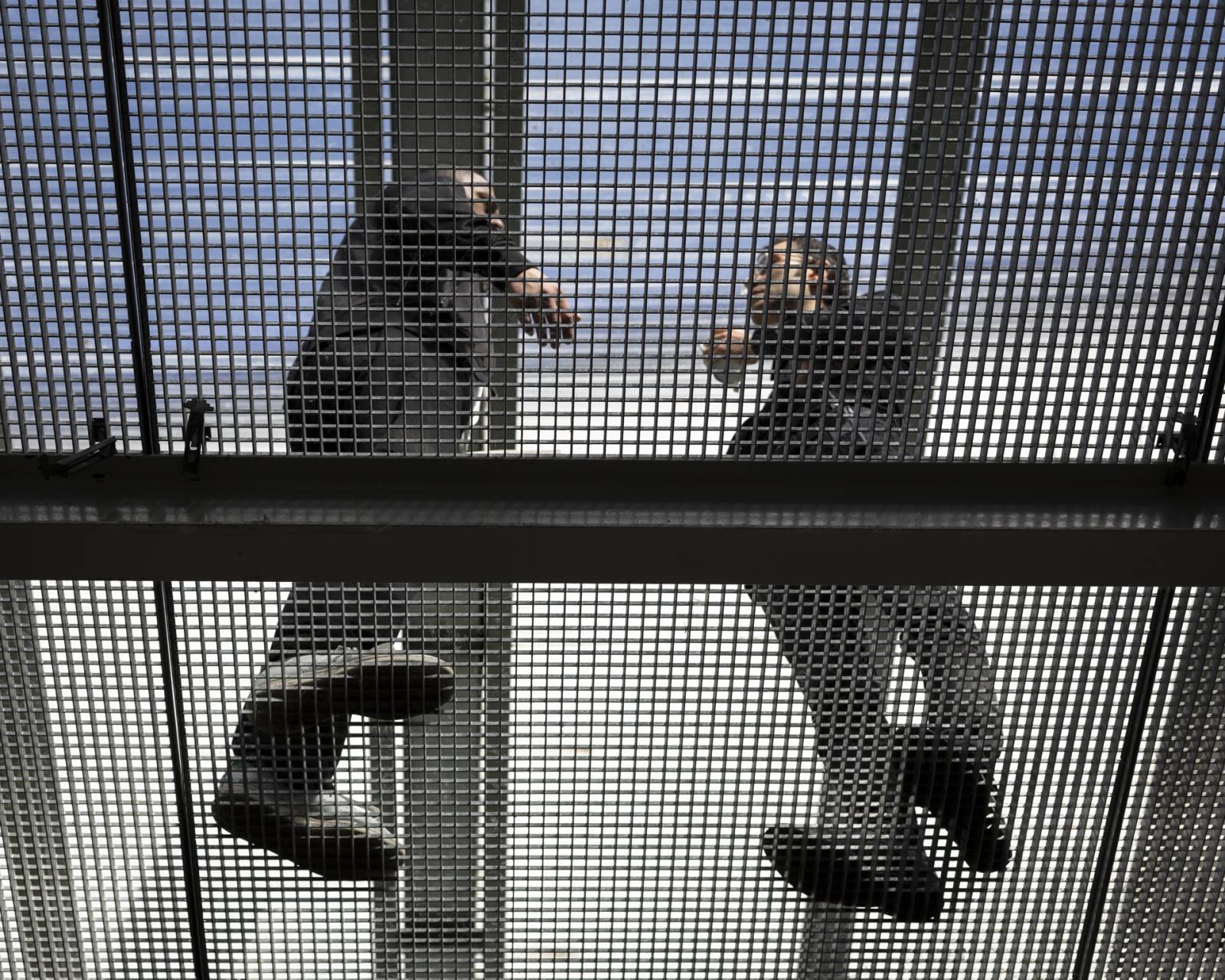 "Working in an enclosed space and expand the vision"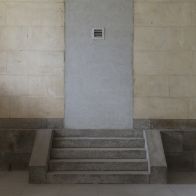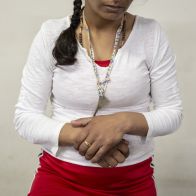 "I learned about the harshness of this life on hold, where time is strung out"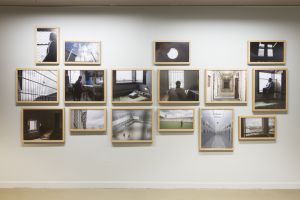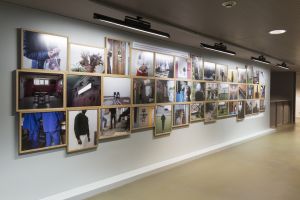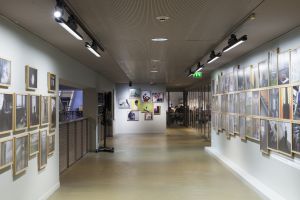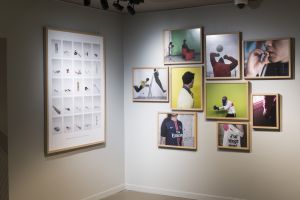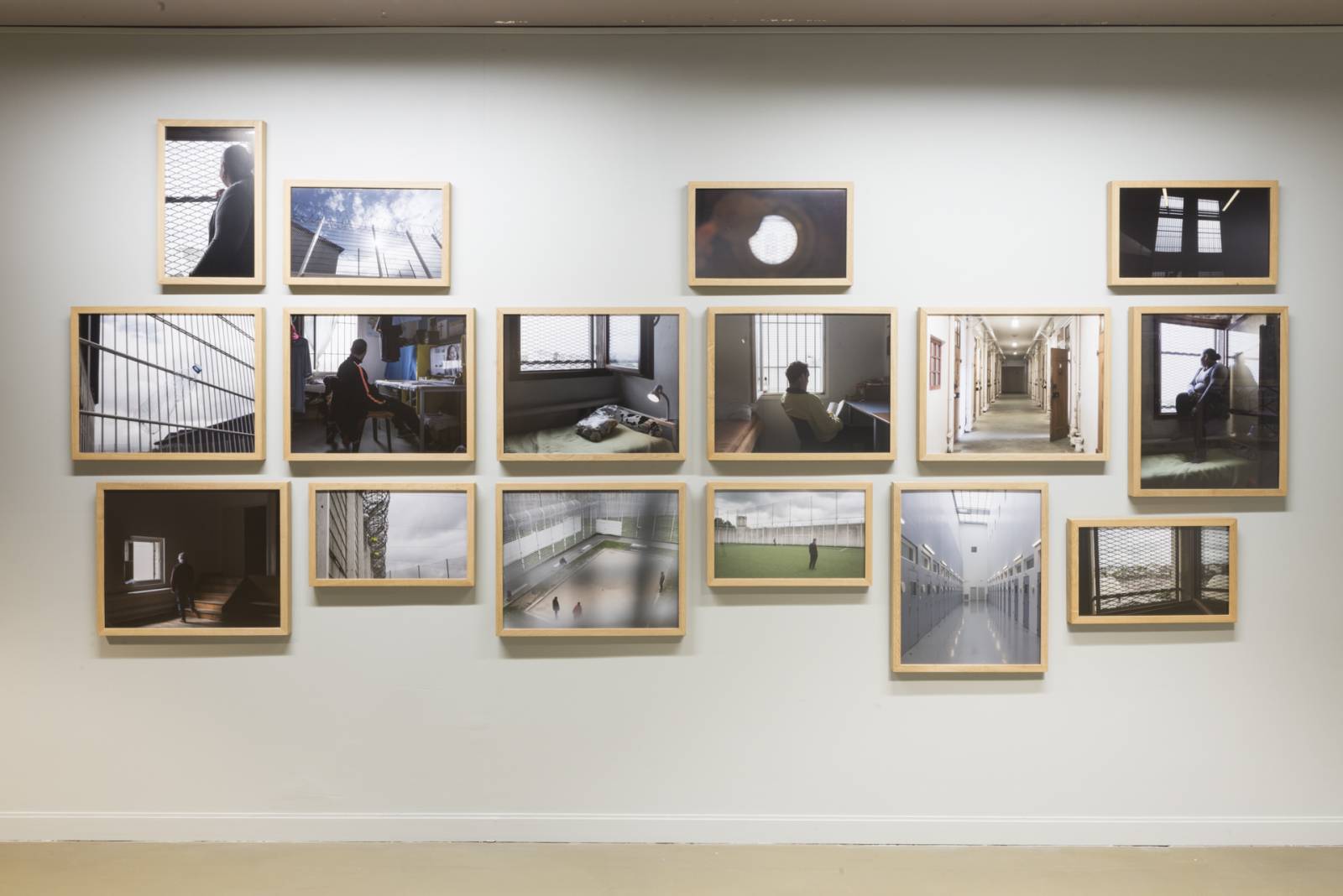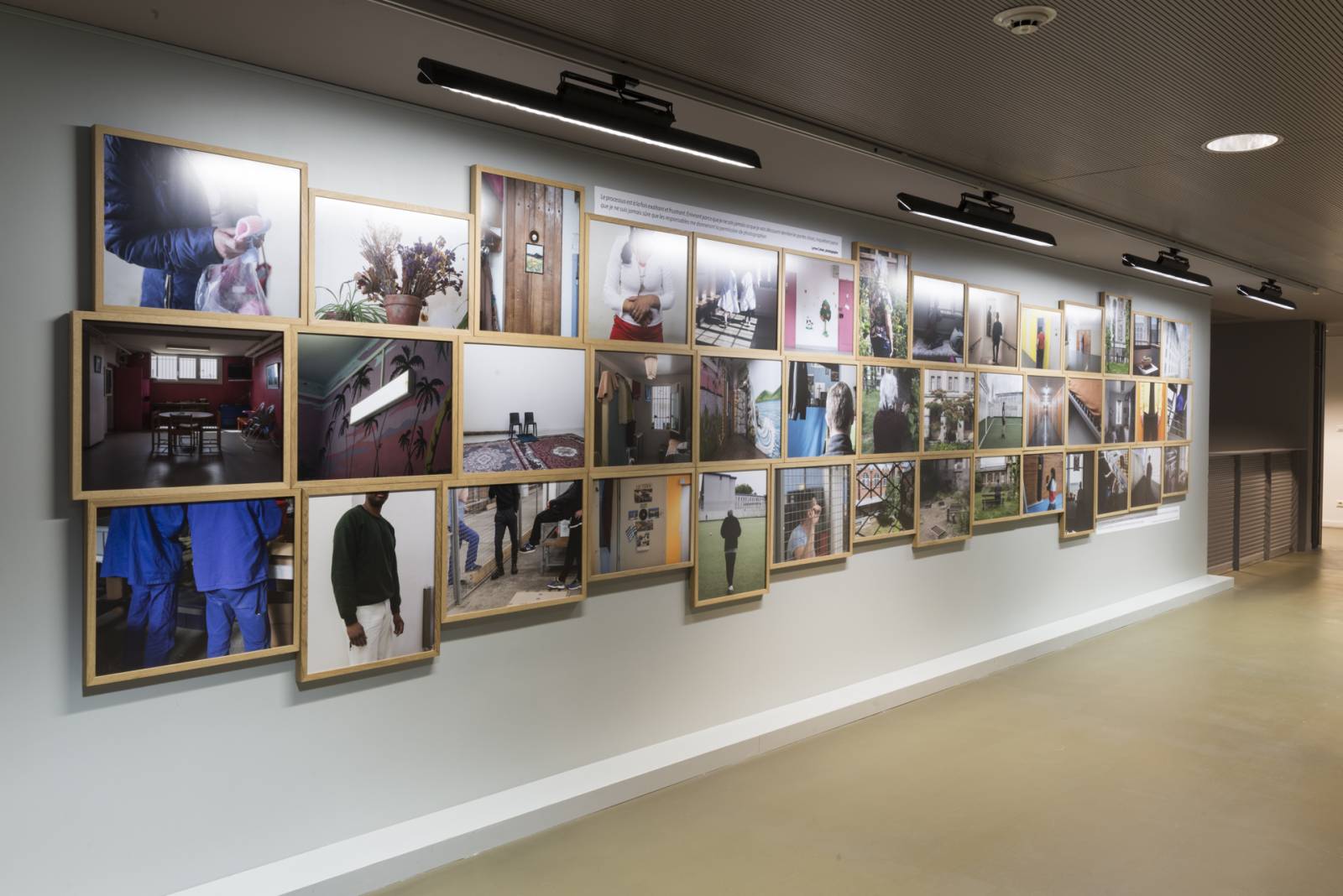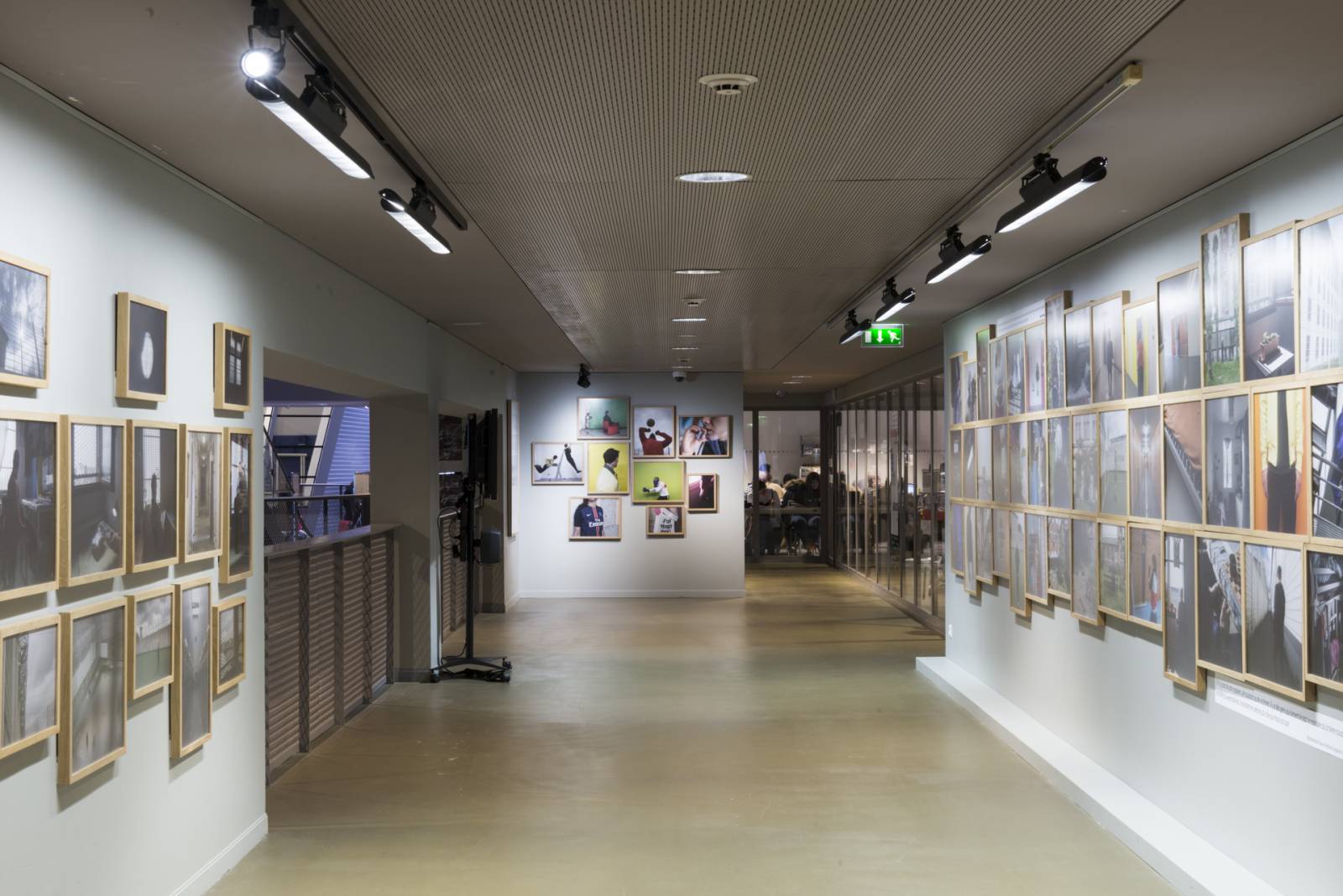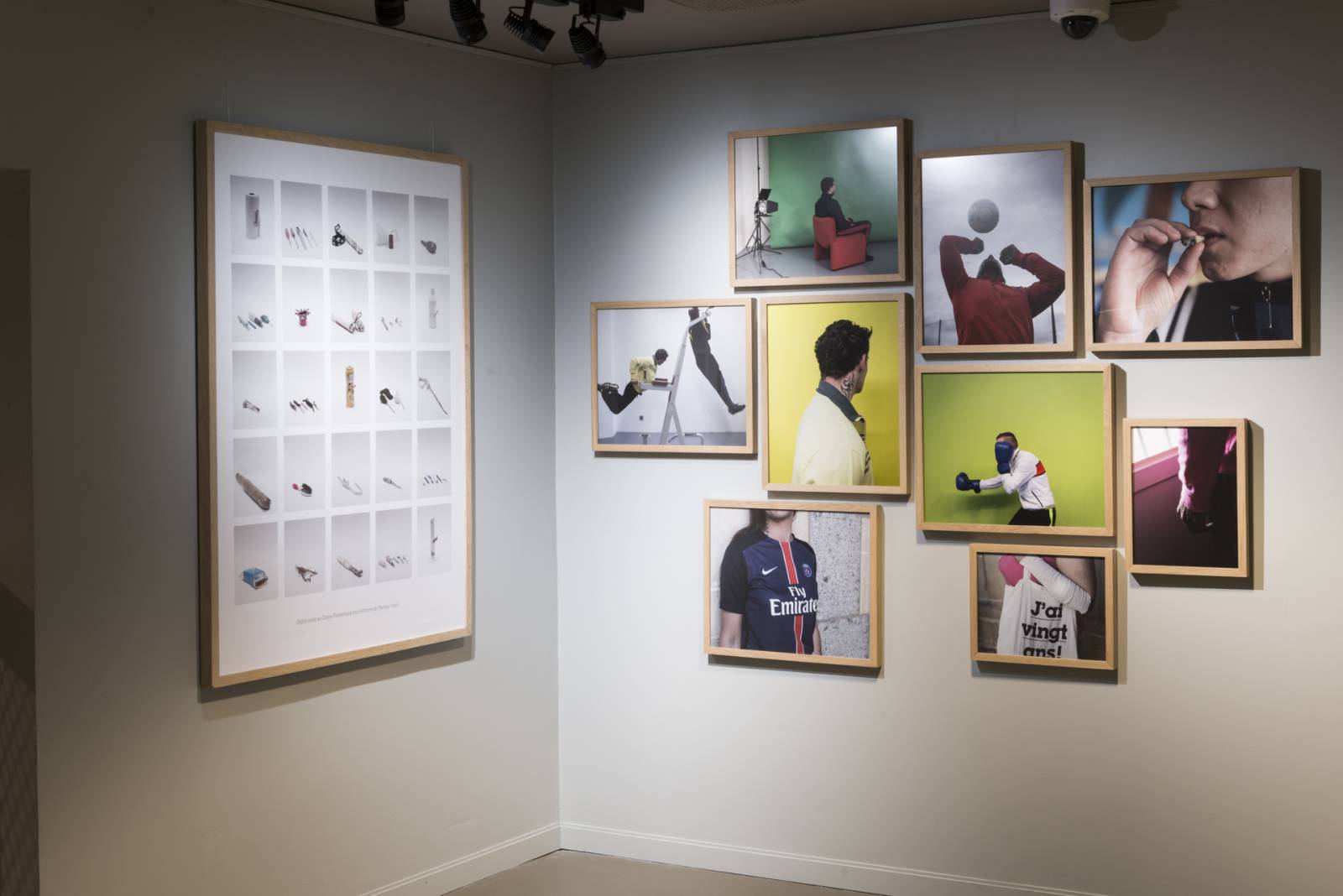 Delphine Dauphy and Marc Loyon
French photographers
Delphine Dauphy lives and works in Rennes. She is interested in the relationship between humans and their environment as well as the influence of landscape on human behaviour. Her photographic work consists mostly of portraits.
• Her website
Marc Loyon lives and works in Rennes. His photographic work explores architecture and the urban landscape and their transformation in an environment where humans leave their mark.
• His website