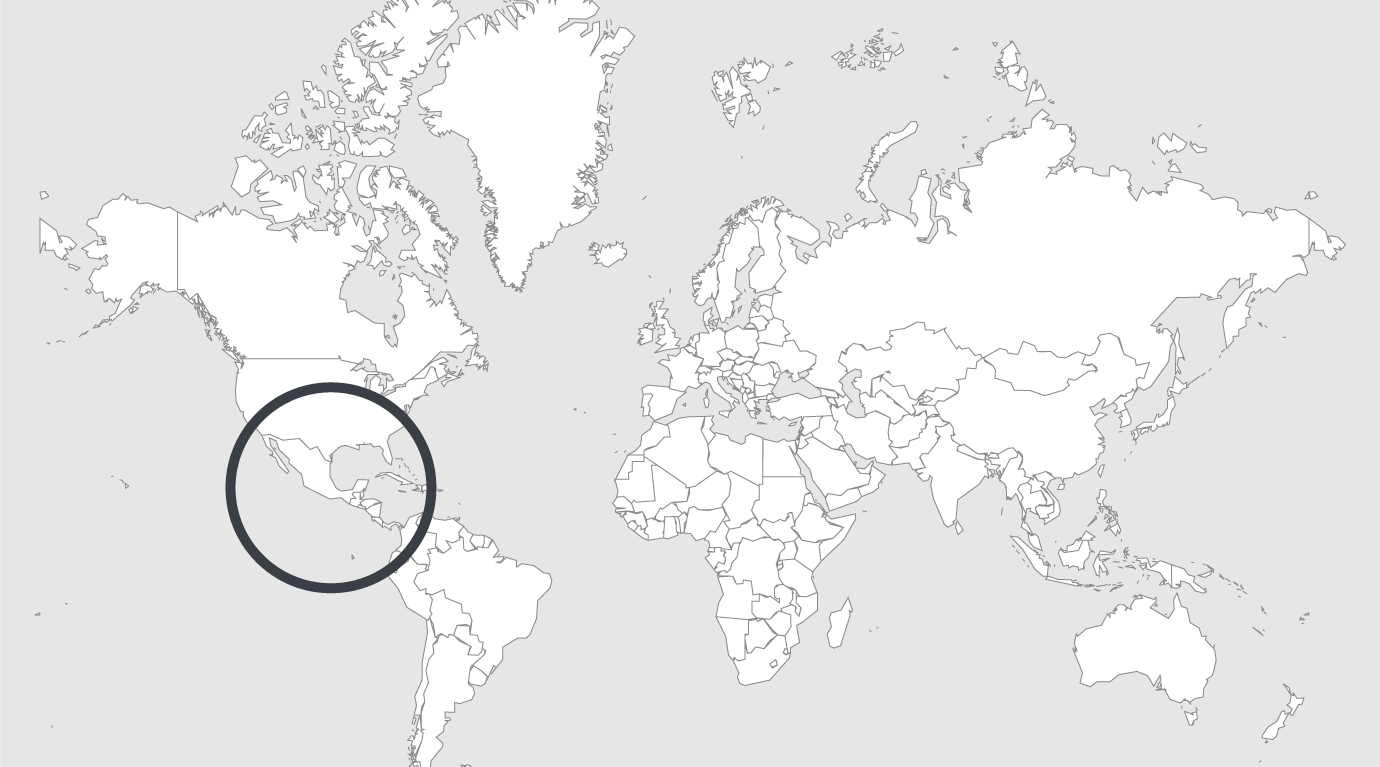 Explore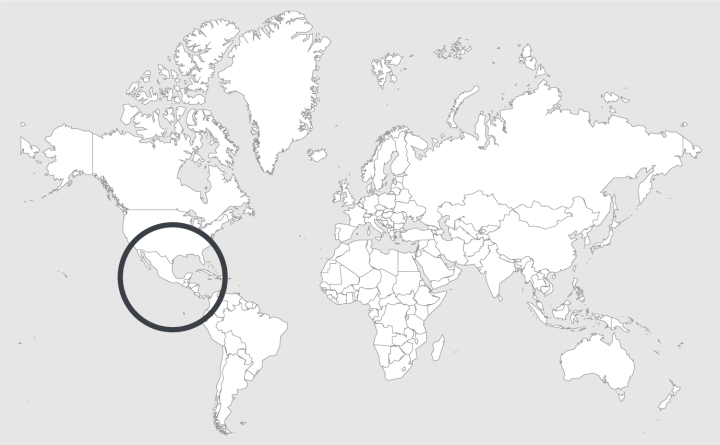 Source — Open democracy (06/11/2020)
Read country-profile
Mexico: prisons, the permanent war of Covid-19
In Mexico, the aftermath of the war on drugs ripples through every aspect of the present, including Covid-19. As for the victims of state violence, it is their families who are left to clean up the mess.
"Fighting for the law, against the penitentiary system, it's like fighting a monster." Decided of her conviction is the wife of an incarcerated person currently confined in Centro Varonil de Seguridad Penitenciaria I (CEVASEP I), just north of Mexico City. Her husband, falsely accused of kidnaping, has been serving his sentence since 2012. Since then, she has been messenger, provider, and defender.
During the pandemic, she has been working on a formal report to denounce the torture her husband suffered by state agents involved in his detention, and, more than ever, looking after his health. "It's that they don't eat well, that there could be infected people, that proper healthcare is simply not available. The worry never goes away." Her husband's sentence is 170 years (The standard sentence for kidnaping in Mexico is 40-80 years).
In Mexico, the penitentiary system is a symbol not of justice, but of state violence. Since the beginning of the War on Drugs, the prison population in Mexico has increased by nearly 50,000 people. Abbreviated proceedings, human rights abuses, and fabricated crimes mark a generation of people deprived of liberty. Their right to health and wellbeing depend on the conditions of their imprisonment and now, the management of the pandemic. Combined, a discriminatory circumstance that has much to do with how much money you have, where you are incarcerated, and how often your family visits.
"So many families who sustain their relatives in prison are in a complex situation," says Sofía González Talamantes of Documenta A.C., a Mexico City-based NGO which seeks to reinforce justice through analytical reporting and legal defense. Using communications emitted from the National Human Rights Commission, news articles, and information provided by family members, Documenta is monitoring Covid-19 in prisons nationwide. As of October 16, Documenta had identified over 2,500 confirmed cases and 232 confirmed deaths. "The important thing to mention here is that The Health Secretary is a corresponding authority… they needed to have said what they intended to do for the prison population."
Throughout Mexico, more than 200,000 people deprived of liberty are living through a health emergency at the mercy of a system which until this year, countervailed its deficiencies with the money and supplies provided by families.
Relatives typically spend upwards of 600 pesos ($30) a month just on personal hygiene products, a minimum provision that national penal law should provide. In these months of the pandemic, that list has grown to include antibacterial gel, clorox, face masks, and medicine.
"Having a relative in prison is very expensive because here everything has a price," continues Sofía, "We must be aware that the pandemic has affected these families, and that it is the families who bear the brunt of the costs."
Since early April, visits have been restricted and, in some cases, cancelled. In effect, a lifeline has been severed.
"The big problem with the issue of limiting visits … which, from Asilegal, we believe is a very good measure, however, provided that the system gave all the conditions of life to people deprived of their liberty," says José Luis Gutierrez, Director of Asilegal. Like Documenta, Asilegal has been closely watching infection in prisons.
At the close of last month, Asilegal had reported nearly 3,000 cases of Covid-19 and 261 deaths. "It is clear that there is underreporting, you can see it by analyzing it or cross-referencing the record with the mortality rate," Gutierrez says. "There are entities where the mortality rate is at 90 or 100%, while outside we're at 12%. If anything, this speaks to the lethality of Covid-19 from these centers."
Mexico City is both the political and pathogenic center of the present Coronavirus pandemic. The prison population has steadily reduced over the last few years, but the region still represents nearly 25% of the incarcerated population. The capital city and bordering State of Mexico have 37 of the country's 294 penitentiary centers. By July, nearly 50% of cases in carceral centers were reported in Mexico City.
According to a report published by the National Human Rights Commission (CNDH) in July 2020, the following measures were communicated to 13 centers within Mexico City: general, personal, informative, use of antiseptics, detection and care, beginning in March 2020. In May, the CNDH made visits to confirm the implementation of these practices. The Mexico City centers mentioned in this article were not visited by the CNDH as part of the aforementioned Covid-19 report.
The wife of a resident at CEVASEP I, who maintains anonymity, denounced the measures applied at her husband's center. "They sanitized them like pigs inside the cells, spraying them with chemicals." She says, "they started to have diarrhea, vomiting, headaches, and fevers."
While the CNDH acted to mitigate, the existing risks to health in these centers have been documented yearly in the Commission's annual National Diagnosis of Penitentiary Supervision. According to last year's report, 62.84% of state prisons demonstrated poor material conditions, equipment and hygiene in the sleeping areas, 32.79% presented deficiencies in health services and 31.69% of centers were found to have poor conditions for communication with the outside world.
Because medical services on penitentiary premises are so limited, serious cases of Coronavirus infection must be transferred to public hospitals, if they are at all.
"They found out (about Covid-19) from the TV, the radio, and the newspaper because no health committee ever came around to inform them," says Beatriz Maldonado, mother of a person currently incarcerated at Reclusorio Norte, a prison located around the corner from CEVASEP I. Her son, who was diagnosed with hypoglycemia and hypertension from a young age, started to develop severe symptoms in early April. "With him being in prison with his condition, I knew, he was going to get Covid-19." By May, her son had developed a severe fever and had stopped eating.
"They were afraid to tell the authorities about their symptoms because all they did was isolate the ill, they didn't do any tests. His roommate had been isolated for 15 days, and the day he returned to my son's dormitory, he passed away." For the duration of her son's illness, Maldonado paid for and brought medicine during weekly visits. Her son was never tested nor seen by a hospital.
According to Mexican Law, all Mexicans are covered under a general right to health. The law governing penal implementation, Ley de Ejecución Penal, in effect since 2016, provides an additional protection for those populations deprived of liberty. The Prison Authority, in coordination with the National Health System, must guarantee the permanent availability of medicines that meet the minimum required supplies for primary medical care, and establish the necessary procedures to provide the services and supplies required for other levels of care in a timely manner.
Enforcing these laws is the unspoken effort of organizations like Documenta, Asilegal, and family collectives. "What we have to do is fight against fear," says Lucía Alvarado, Coordinator of Documenta's CAIFAM (Center of Comprehensive Attention for Family Members of Persons Deprived of their Liberty). "The law on penal implementation that we achieved in 2016 allows us to request certain conditions from the prisons," says Alvarado, "but these demands often become reprisals against the prisoners - you run the risk that your family member will be punished."
In Mexico, accused civilians are allowed to serve their sentences close to their place of origin, but chaotic internal organization often prevents this right.