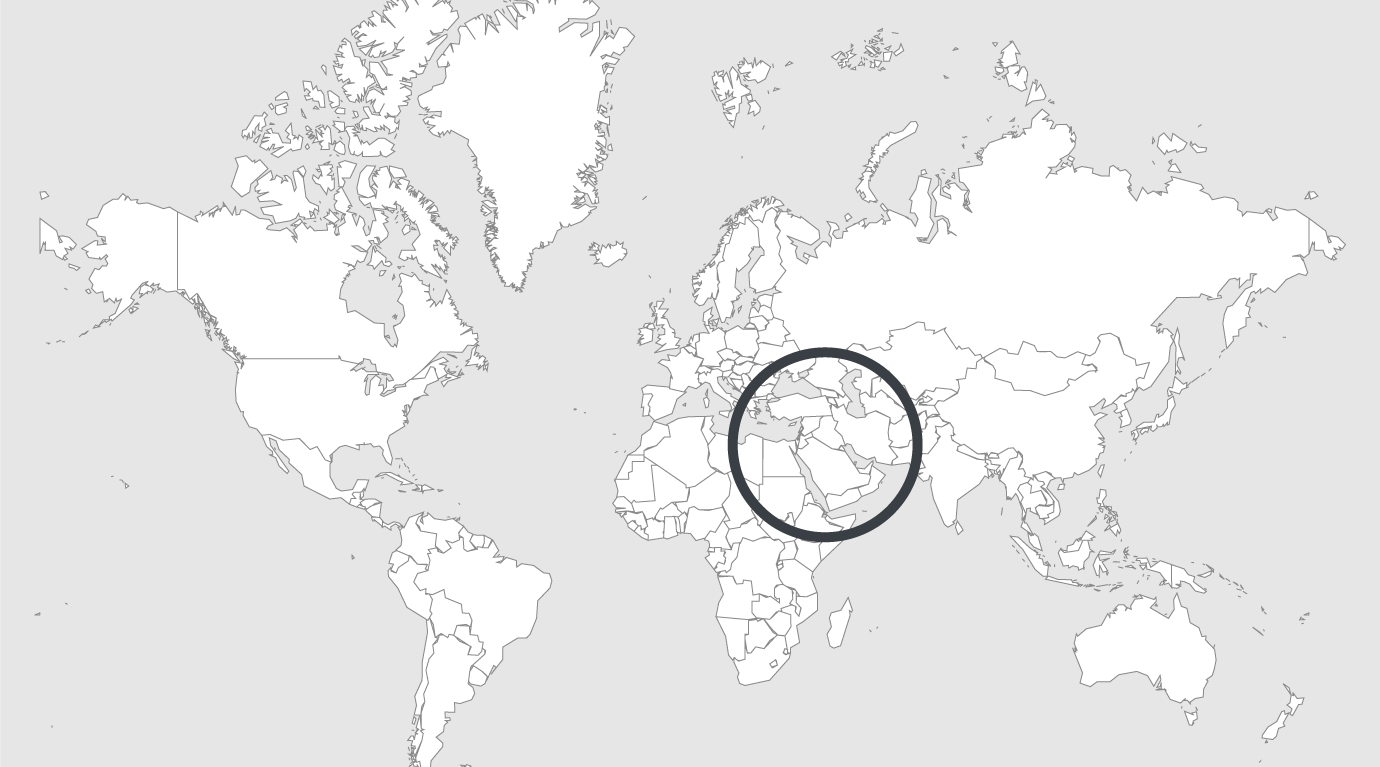 Explore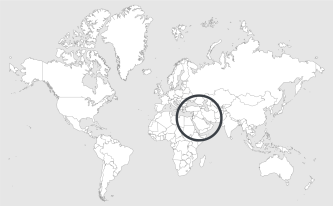 Source: Dur Untash Studies Centre (10/05/2020)
Read country-profile
Iran: Ahwazi detainees' families stage protests at Shaiban Prison against inhuman treatment
Ahwazi detainees' families protested outside the infamous Shaiban Prison in the regional capital, Ahwaz, on Saturday May 9, demanding access to their loved ones' and information on their condition and wellbeing. During their protests, the desperately worried families angrily mocked the regime's claims to support Palestinian freedom, yelling, "Israel's more honourable than you!"
The protests follow the killing by regime forces of dozens of the political prisoners detained in the Ward 5 of the jail, notorious for its brutality and torture, during protests that broke out there on April 1 and 2 over the regime's refusal to release any of these political detainees in its amnesties introduced to reduce prisoner numbers and potential deaths due to the coronavirus pandemic. Whilst political and non-political prisoners detained in jails in other areas of Iran were released as part of the amnesty, no Ahwazi detainees, whether political prisoners or criminals, were included in it.
According to reports from Ahwaz and videos circulating on social media, the detainees' relatives who staged the demonstration on Saturday, mostly mothers, wives and sisters, demanded that the prison management allow them to see their loved ones and provide news of their conditions. Relatives of some prisoners have also received news that a number of the detainees involved in the protests had been transferred to other prisons without notifying their families of their transfer or destination.
During last month's protests, the detainees set light to bedding and other items in a desperate attempt to call attention to their plight. The regime cracked down brutally on these protests, with many detainees killed by shooting, beating, and suffocation due to the smoke from the fires. Following the protests, all those involved were accused of being ringleaders in rioting; the surviving participants in the protests are facing massive increases in their sentences in punishment, with many being doubled. Meanwhile, their families, including the grieving relatives of the prisoners killed by the regime's forces, are being forced to pay compensation for 'destruction of regime property.' The regime has refused to give the relatives of the prisoners who were killed, who are still in mourning for their husbands, brothers and sons, any information about their loved ones' resting place.
As is standard with political prisoners in Ahwaz, the bail for the detainees' release has been set at astronomical amounts which families are wholly unable to pay.
One of the videos from Saturday's protests shared widely online shows family members of two of the political prisoners detained in the infamous Ahwaz Central Prison, better known as Shaiban or Sheyban prison, Jaber Alboshokeh and his brother Mokhtar Alboshokeh, who were imprisoned in 2011 for their cultural and human rights activities in the Al-Hiwar cultural institution, an organisation established to teach Ahwazi history and culture; the organisation was banned by the regime, which views all activism by Ahwazis and other ethnic minorities as a threat to its own power.
The co-founders of Al-Hiwar, Hashem Shabani and Hadi Rashedi, teachers of chemistry and Arabic respectively, were executed on charges of 'waging war on God', 'corruption on earth' and 'acting against Iranian national security', whilst others such as Rahman Askareh, another chemistry teacher, were sentenced to 25 years imprisonment for their membership of the organisation; following his conviction, Askareh was banished to the Quchan Prison in Razavi Khorasan province to serve his sentence.
Other members of the organisation, such as Mohammed Ali Amouri and the Alboshokeh brothers, were also convicted and sentenced to death alongside Shabani and Rashedi on similar vague and specious charges, such as 'enmity against God' and 'corruption on earth', though following protests from international human rights bodies these sentences were subsequently commuted to life imprisonment; it should be noted, however, that the regime ensured that the prisoners were only notified of their sentences being commuted orally, as a means to ensure that no official documentary evidence exists of the sentences' reduction, allowing the regime to reimpose the death penalty at any point should it so wish.
It should also be emphasised that none of those involved with the organisation were suspected or charged with crimes of violence, with the regime simply persecuting them for their involvement in teaching other Ahwazi people about their own history and culture.
Following the protests at the start of April, some of the most prominent political prisoners, including Mohammed Ali Amouri and the Alboshokeh brothers, were reportedly taken to a couple of the feared secret prisons run by the regime's intelligence service, where they were allegedly subjected to further horrendous torture as punishment for 'inciting revolt' in the prison. Thereafter they were transferred back to prison, but injuries sustained during the torture meant that they required medical treatment, which they have been denied. As a response to torture, the three protesters staged a hunger strike to protest their dire conditions while already being weak and suffering from unstable health.
It's also reported that some of the prisoners who survived being shot by regime forces during the protests in the prison have lost their sight in one or both eyes after the regime failed to provide any medical care. The regime famously withholds medicine from prisoners even for the most serious conditions, other than occasionally providing two or three paracetamol tablets. This medical negligence worsens even initially less life-threatening conditions; detainees with toothache or abscesses are given nothing but ineffective painkillers for year, leading not just to extreme and constant pain, but to damage to their livers.
One of the detainees wounded during the protests, 27-year-old Seyyed Mousa Mousavi, was taken to the Imam Hospital in Ahwaz city where his family were eventually able to visit him briefly, when he told them what had happened. Mousa, a married father-of-two from the Aziziyeh neighbourhood of the Ahwaz city, was arrested in September 2019 for dissent, spending five months in one of the intelligence service's notorious secret prisons before being transferred to Shaiban.
His family recounted what he had told them about the events of April 2, explaining that he told them that he had just left the shower block in the morning after a shower when he saw security forces rushing towards the prisoners. He said that he had been uninvolved in the protests and was watching what was happening when one of the regime's security personnel fired at him with a rifle. He told his family that when the first shot failed to hit him, the regime gunman shot the unarmed and defenceless man again, hitting and injuring him in the head and face. Seeing Mousa's injuries, some of his fellow detainees rushed him to Ward 5, but this provided no safety, with regime forces entering the ward and beating the detainees indiscriminately with batons and whatever other items were to hand, inflicting multiple wounds. After this, he was transferred to the hospital along with a number of other prisoners. Ten days after being taken to the hospital, on April 12, Mousavi was transferred back to the prison. His family have not seen him since.
Another Ahwazi prisoner, Seyyed Fars Taleghani, a resident of Hamidiyeh city who was detained in Ward 8 of Shaiban Prison, was shot in the head during the protests on April 2, losing an eye as a result. He was not participating in the protests.
Karim Dahimi, an Ahwazi rights activist based in London, told DUSC that "Amongst the other Ahwazi prisoners injured by regime forces during the protests was a detainee named as Rahim Sufi, known by his nickname, Abidawi, who was wounded in the eye area; like the other detainees, his family has been unable to see him since, and his fate is unknown."
Dahimi added, "Other prisoners have also suffered physical injuries as a result of brutal torture and beatings. Ali Ayyashi suffered a severe eye injury. Ali Sadawi sustained a broken jaw and severe injuries to his face, including other possible fractures. He suffered wounds in his face and forehead. Salem Alboshokeh lost his front teeth. Mustafa Sufi endured severe injuries to his head, and his testicles are swollen."
International Amnesty has confirmed that a number of Ahwazi political prisoners sentenced to death penalty, including Hossein Silawi, Ali Khasraji and Nasser Khafaji were forcibly disappeared, with their fate and whereabouts still unknown after reportedly being moved from Shaiban to one of the regime's infamous secret prisons.
Responding to the latest regime attacks on prisoners, Amnesty issued a statement on Thursday, April 30, expressing grave concern for the Ahwazi prisoners' wellbeing and urging the head of the Iranian regime judiciary Ebrahim Raisi to allow them to have access to medical care. As usual, the regime has not responded.
Speaking about the regime's latest brutality towards Ahwazis Scottish writer and editor Ruth Riegler said, "How can the international community continue rationalising a regime founded on persecution and terror? During this global pandemic, most democratic governments are doing their utmost to save citizens' lives. To Iran's regime, any citizen who demands the freedom and human rights that are all people's birthright is expendable. This regime's medieval barbarism towards Ahwazis and all dissidents is a shame on humanity."
The fact that Iranian authorities feel the need to kill, maim, and torture political prisoners in Ahwaz with disregard for international laws, civic norms, and basic humanity is a demonstration of the regime's internal weakness, not strength. Conflicted by the single-minded obsession in pushing its hegemonic agenda externally, Iran has overextended its resources, failing to supply its population even with the basics needed to manage the pandemic. Increasingly, it is pressured by the fallout from its corruption, embezzlement of public funding, failure to invest in clean prisons, and alienation of its Ahwazi population.
Iran is no longer able to hide its mistreatment and abuses of the Ahwazis and their prisoners. Once a cause unknown even to the Arab world, thanks to Iran's relentless, paranoid hounding of Ahwazi activists at home and abroad, the story of their persecution is becoming more known to the world. The irony here is, the more Iran does to oppress the Ahwazis, up to torturing and humiliating helpless, unarmed political prisoners, the more illegitimate and threatening it appears in the eyes of the international community and the less sympathy even the hardest of pragmatists will have over any business dealings that openly support these abuses. The Islamic Republic's unabashed brutality in the midst of a humanitarian crisis may ultimately prove its own undoing.