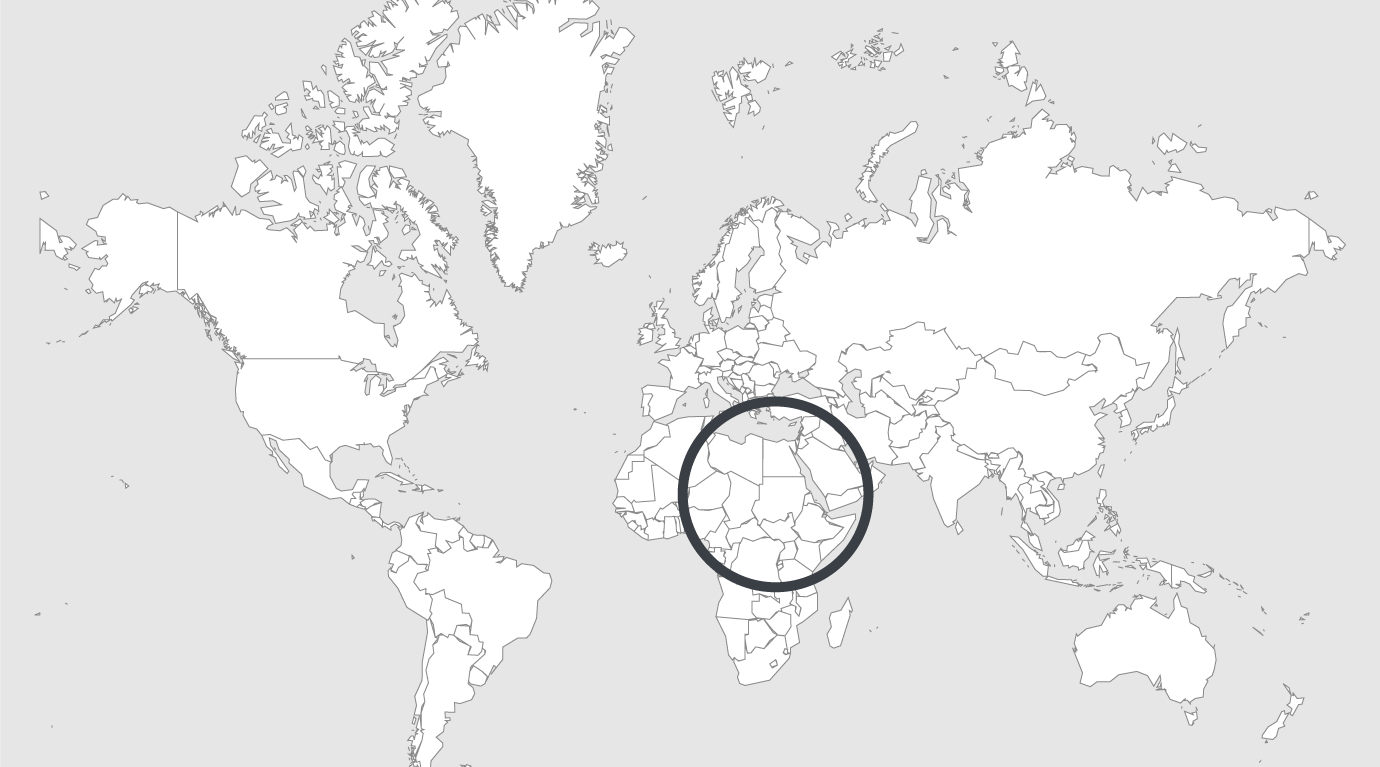 Topics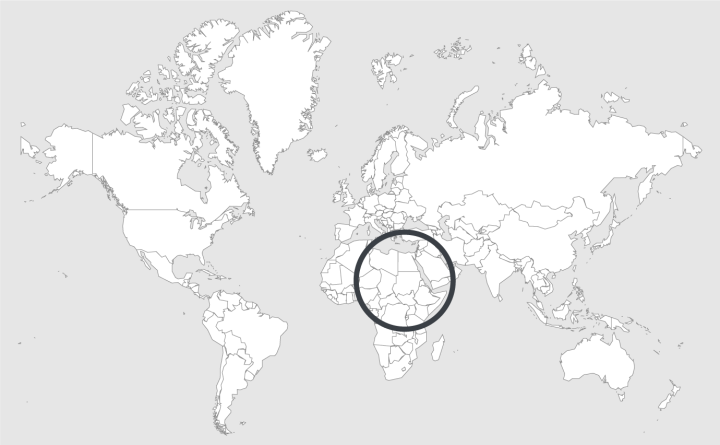 Source — MADA MASR
Read country-profile
Egypt: 'Hospitals are for the dying', medical negligence inside Egyptian prisons
Inside his prison cell, Abdel Moneim Aboul Fotouh's health has severely deteriorated. This past weekend, the 68-year-old former presidential candidate suffered two heart attacks in less than 24 hours, according to his son. "This is the result of inhumane conditions in prison and his deliberate mistreatment," Ahmed Aboul Fotouh wrote. "My father could die at any moment."
Aboul Fotouh was arrested in February 2018 and has been held in remand detention ever since. For more than 500 days he has been held in isolation, denied access to fresh air, exposure to the sun, or time to exercise. His weight has plummeted by 30 kilograms in detention. "They even refused to let him have a belt. He keeps holding his pants to prevent them from falling," his lawyer Abdel Rahman Haridy says. And his repeated appeals for medical care go largely unanswered.
"He's in solitary confinement in an empty cell block. When he has health problems, nobody hears him. They find out later when they bring him his meals, and then it takes them two days to get him the prison doctor", Hardy says.
"When Aboul Fotouh first went into prison, he was taking four types of medication; now he takes 14 types of medication."
In May, Haridy filed a complaint during one of Aboul Fotouh's detention renewal court sessions that detailed his deteriorating health. Aboul Fotouh has had several episodes of angina that have taken a toll on his heart, and he is denied access to necessary heart medication. He is often unable to sleep because the respirator he uses at night for a breathing condition breaks down in the stifling summer heat.
He needs prostate surgery and has requested several times to be transferred to a private hospital for the procedure at his own expense, but has been rejected every time. The prolonged isolation and restricted visitation rights — his family can only communicate with him through a glass barrier when they see him — have begun to affect his psychological well-being.
Aboul Fotouh's case is just one in a long list of detainees whose lives are at risk due to deteriorating health conditions inside Egypt's prison system. The issue of medical negligence was thrust into the international spotlight last week following the death of former president Mohamed Morsi. Several human rights organizations had previously warned that Morsi's life was in danger as a result of inadequate medical care. His death also came in the wake of other prisoners who have died in detention despite repeated warnings of willful medical negligence by Egypt's prison authorities.
Following Morsi's death, the Egyptian Initiative for Personal Rights called for "an urgent examination of similar cases in Egyptian prisons." Meanwhile, ten rights organizations demanded "the International Committee of the Red Cross to be given access to inspect conditions in Egyptian prisons and assess the welfare of prisoners, to be followed by a public report on prison conditions with recommendations."
The issue is not a new one. For years, local and international rights groups have repeatedly warned that conditions in Egypt's prisons — especially access to health care — fell far below acceptable standards.
In March 2016, the Egyptian Initiative for Personal Rights issued a report that found that the deterioration in conditions was unprecedented.
"Inmates do not have access to the most basic health and hygiene," the report said. "In some cases, conditions have approached those in medieval times, when maltreatment, torture, deprivation of food, and healthcare were typical characteristics of life in prison."
A year later, in May 2017, the Al-Nadeem Centre for the Rehabilitation of Victims of Violence and the Egyptian Initiative for Personal Rights issued a joint report titled: "Treat them or release them: Medical negligence in prisons is a crime."
The report tracked several cases of medical negligence in detention and issued a set of recommendations, including granting prisoners access to fully equipped hospitals, increasing the number of specialized doctors inside prisons, strengthen preventive care by improving detention conditions, and giving doctors more autonomy by making them accountable to the Health Ministry instead of the prison administration.
The response by Egyptian authorities has typically been either to ignore any criticism or to forcefully push back and make claims that prisons in Egypt are up to international standards. Last week, when Sarah Leah Whitson of Human Rights Watch claimed that Morsi's death may have been the result of "criminal negligence," the State Information Service quickly issued a statement accusing her of "recycling lies."
Yet the sheer number of cases of medical negligence within Egyptian prisons is staggering. Mada Masr spoke with lawyers and family members of several detainees about the conditions of their imprisonment. They detail a clear pattern of maltreatment by prison authorities, including delaying, rationing or denying proper medical care, withholding medication, and harsh detention practices such as limiting access to fresh air, sunlight or exercise.
When Gamal Abdel Fattah, a 72-year-old politically active pharmacist in detention since March 2018, requested a medical check-up, the response from the Qanater Prison administration was blunt. "Hospital is only for the dying," they told him, according to his wife, Madiha al-Mallawany.
Abdel Fattah is being detained pending trial in Case 482/2018 on terrorism-related charges. He suffers from Hepatitis C, high blood pressure, asthma, varicose veins and a weak diaphragm, according to his wife. She says his health quickly began to deteriorate after his imprisonment in Giza General Prison, where there is no doctor on call and al-Mallawany was unable to send him medicine.
Abdel Fattah's health deteriorated further when he was transported to Qanater Prison. "In his cell block, other prisoners smoke, which affects his health and triggers asthma attacks. Also, because he is denied fresh air or exposure to the sun, his health has significantly worsened," al-Mallawany says. "The medicine only gets inside sporadically, and it all depends on money. We made several requests for a medical checkup, but they were all declined. He himself makes the request at every court session. I also sent requests to the public prosecutor and the attorney general, but nothing happened."
Abdel Fattah has also repeatedly requested that prison authorities transfer him out of his current cell block, where he faces verbal threats and physical attacks from other detainees for his leftist, secular political views, according to al-Mallawany.
"They tell him 'we will burn you, Darwin follower.' Friends volunteer to take shifts to watch over him and make sure he doesn't get attacked in his sleep," she says. But when his friends left the cell block, he was unable to sleep to the extent that during my last visit, his nerves were shot and his hands were shaking."
Other prisoners in the system have given up altogether on ever getting access to medical care. Mohamed Monieb, a 60-year-old lawyer and former member of Parliament who suffers from prostate cancer, is serving a three-year sentence on charges of insulting the judiciary. During his most recent family visitation, Moneib's wife, Wafaa al-Masry, noticed that his back appeared unnaturally bent. She suggested he put in a request with the prison administration for an X-ray on his spine, but Moneib refused. "They won't approve it in any case," she says he told her.
According to his wife, there are frequent water cuts in Moneib's cell block, which forces him and his fellow prisoners to fill water containers and store them for later use. But carrying the heavy containers is an arduous task for the cancer patient, who has also had surgery to treat a hiatal hernia.
Prior to his imprisonment on October 3, Moneib was receiving regular treatment for his prostate cancer. His doctor recommended he perform a checkup every three months to track his progress. Yet in January, when the time came for his regular checkup, the prison administration turned down a request by his wife to have the tests done in a hospital outside of prison. Instead, the checkup was performed in the prison hospital, which is unequipped to deal with this illness, el-Masry says.
"The test is performed in two stages," el-Masry says. "Mohamed Moneib did the first test, but when he went the next day to do the second one, he asked for the results of the first test. They refused to tell him, so he decided not to pursue the second test. We filed complaints with the National Council for Human Rights and with the general prosecutor but they refused to tell us the test results. They told me this is a prison document and they won't release it."
Adding insult to injury, the prison administration deducted LE1,500 from the credit she adds to her husband's prison account for the second test, which was never performed. In April, el-Masry submitted a request to allow her husband to have his regular checkups performed outside of prison, but the request was again denied. The couple have now fallen into despair, she says.
In some cases, prison authorities partially grant medical requests, but the quality of care inside prison is well below par. Imprisoned political activist Hazem Abdel Azeem suffers from a condition in his pelvis that requires surgical intervention, says his lawyer, Mokhtar Mounir. Abdel Azeem has been behind bars since May 2018 pending investigation on charges of "cooperating with a terrorist group in achieving its goals, using social media to promote the group's ideas and publishing false news."
Three months into his detention, the prosecution finally authorized a medical checkup in the prison hospital, but doctors there concluded that they were unable to perform the surgery. Abdel Azeem was then transferred to Manial Hospital, but it took an additional three months for the prosecution to authorize him to have the surgery there. By that time, Abdel Azeem feared that he would not receive the necessary post-operative care in the prison hospital and would not be able to properly recover from the surgery, Mounir says.
"A medical bed and physiotherapy is required," Mounir says. "The prison and its hospital do not always allow for that." Even if medical treatment is approved, detention conditions afterwards are unlikely to improve, as was the case with Ahmed Douma.
A prominent political activist, Douma has been imprisoned since December 2013. He has been physically assaulted several times by other prisoners, yet authorities did nothing to intervene. His health sharply deteriorated in 2014, particularly after he went on hunger strike to protest his prison conditions. The prison administration initially refused to transfer him to a hospital even though his health deteriorated to the point that he attended his court sessions in a wheelchair.
He was eventually transferred to the detainee ward in Qasr al-Aini Hospital in October 2014, where he stayed for seven months. But when Douma was transferred back to prison, the problems continued. He had no bed in his cell and he was denied access to fresh air or sunlight, except for very short periods. His muscles eventually began to weaken and he suffered problems in his spine and knees, according to his ex-wife Nourhan Hefzy, who continues to follow up on his case.
A year and a half ago, Hefzy requested that Douma be allowed to do an MRI scan, but the request was denied. She then filed complaints to the National Council for Human Rights and the human rights committee in Parliament. The request for an MRI scan in a hospital outside of prison was finally authorized eight months later, a delay that put Douma at risk of complete paralysis, Hefzy says.
The years of detention in harsh conditions have taken their toll on Douma. According to Hefzy, a consultant physician in prison prescribed Douma medication to treat heart attack symptoms, which the doctor believed to be psychosomatic. Douma's family has not been able to get these medications to him. Hefzy says a state security officer is preventing the medication from entering the prison, says Hefzy.
"The officer made a lot of trouble in the prison," Hefzy says. "He caused the death of an ill prisoner when he prevented his transport to the hospital. He has denied us visits. He prevents Douma access to a lot of things. After the prisoner's death, the officer was transferred out of the prison, but he came back recently, and he is the one who doesn't allow the medication in."
Hefzy adds: "It seems that he threatened the doctor, because when we asked the doctor for an official prescription for the medication, the doctor denied he had ever prescribed it. Douma then complained about this officer to the head of the National Security Agency, so he was again transferred out of the prison, but the medicine is still not getting through."
The problem with health care inside prisons is that decisions are left to police officers, Hefzy says. If decisions were in the hands of doctors, she believes the situation would be less drastic. Detainees who do manage to get medical treatment outside of prison often return only to see their health deteriorate once again.
Ahmed al-Khatib is serving a 10-year prison sentence on terrorism-related charges. His medical ordeal began when in May 2016, when he was transferred to Wadi el-Natrun Prison. He was initially diagnosed with pneumonia. But a year later, a medical report issued by Cairo University found that he had a rare visceral leishmaniasis infection. Visceral leishmaniasis is commonly contracted through a bite by a sandfly and has a high fatality rate if left untreated. Prison authorities authorized his transfer to hospital in March 2017.
A year later, in March 2018, authorities transferred Khatib back to prison, ignoring calls for his release, his sister Fatma says. Khatib was ordered to be returned to prison against hospital advice, which warned that Khatib's immunity remained weak and that he required regular medical examinations and treatment to ensure the infection did not return.
"They transferred him from Abbasiya to Leman Tora Hospital, where the ward housed 40 patients who suffer from Hepatitis C, lung and chest diseases, and other contagious illnesses," Fatma says. "He then submitted a request to the hospital administration to be transferred to a private room to avoid contracting any diseases. So they put him in solitary confinement in prison."
Khatib's health has relatively improved but he remains very ill, his sister says. He still suffers from inflammation in his stomach and glands. Fatma says the prison administration has been cooperative since they launched a public advocacy campaign to support her brother. The prison hospital provides him with treatment, and prison authorities allow his family to perform regular blood tests during visitations to check on white blood cell levels in his body.
Authorities often deny claims by family members that detainees are unwell in order to deny proper care. Jailed senior Muslim Brotherhood figure Mohamed al-Beltagy had a stroke in prison in March, according to his family. Prison authorities at al-Aqrab, the maximum security wing of Tora Prison where Beltagy is imprisoned, refused to transport the 56 year-old politician to a hospital, prompting his family to call for an independent assessment of his health.
In a statement, the family said Beltagy was dying a "slow death" in detention. A few days later, an anonymous security source was cited in several media reports denying that Beltagy had a stroke. The denial of adequate medical care to prisoners can have long term consequences. In March, journalist Hesham Gaafar was released after over 42 months in remand detention. For the duration of his imprisonment, he was held in solitary confinement and not allowed visitors. Prison authorities long refused him medical care for dysplasia in his optic nerve and he nearly lost his eyesight; he also developed a malignant tumor in his prostate.
Gaafar was scheduled to undergo surgery in September 2017 to have the tumor removed, but prison authorities did not allow him to have the operation until February 2019, a full seventeen months later.
During this period, Tantawy submitted numerous requests for Gaafar to be transferred to the hospital, the last of which came in January 2019, and was addressed to the National Human Rights Council. None of the requests garnered a response. Gaafar is now free, but his eyesight has been severely affected. Egypt's prison conditions have also led to multiple deaths in detention.
Mahdi Akef, a former supreme guide of the Muslim Brotherhood, died in September 2017 in Qasr al-Aini Hospital, a state facility, while still in custody. Several months earlier, in January, his family and several rights advocates requested he be transferred to a private hospital or released after his health deteriorated due to cancer, but their pleas were ignored.
In May 2015, Farid Ismail, a leading Muslim Brotherhood figure, died in detention after slipping into a hepatic coma for several days. His family accused prison authorities of medical negligence and claimed that he was left in his prison cell for a week in a partial coma before being admitted to hospital.
In June 2015, Nabil al-Maghraby, a leader in Jama'a al-Islamiya, was taken to a hospital from prison after his health significantly deteriorated. He died ten days later.
Essam Derballa, Morgan Salem, Ezzat el-Salamony, who were leaders in Jama'a al-Islamiya, and Ahmed Gezlan, a leader in the Muslim Brotherhood, all died in custody in August 2015.
Read full article