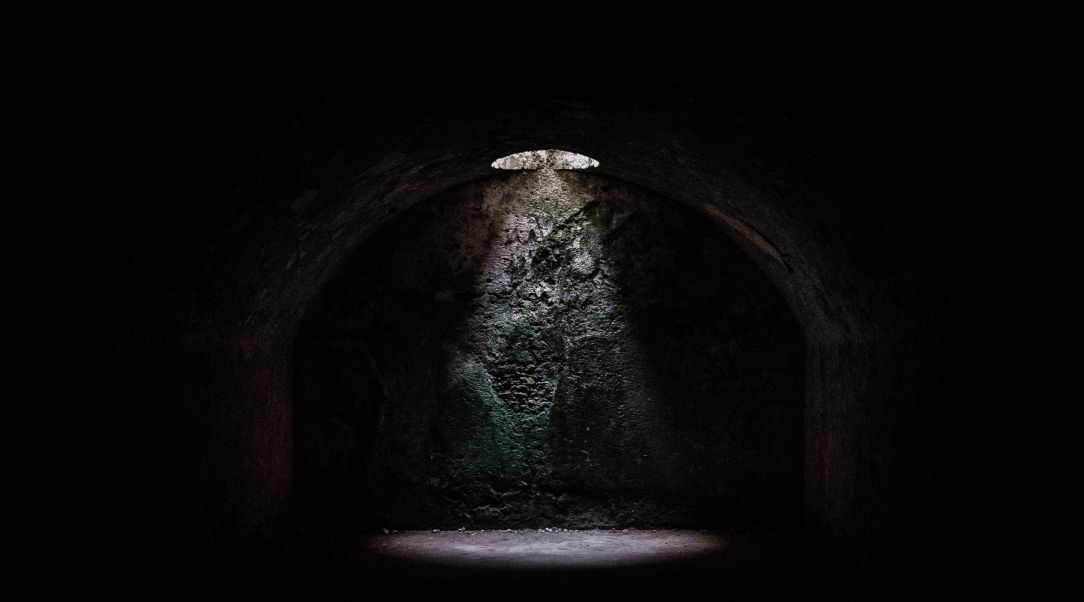 Italy: challenges ahead
The opportunity of a reform approval is now lost. Read Antigone's full report.
– Published 25 May 2018.
---
Antigone has been advocating for a long time to urge the Government to reform the penitentiary system. A law was supposed to bring significant changes, such as:
Equalization of psychiatric diseases to physical diseases with the aim of providing an adequate medical and juridical treatment.
 The improvement and modernization of some aspects of the detainees' life in prison.
 The citation of European Penitentiary Rules in the new penitentiary code.
 The enlargement of alternatives measures which are by far less expensive than prisons, and more effective in reducing reoffending and guaranteeing society security.
They would have represented a step forward for the penitentiary system, but recent events show that it will not happen.
These reforms, while necessary, only covered a few aspects of what needed to be done, according to Antigone. You may discover below the main facts brought to light by the association's annual report.
An increase of 600 people in the past three months
Prison population
Prison overcrowding
In 2012, before the Torreggiani judgement, there were 65,701 detainees. By the end of 2015, the number of inmates had decreased to 52,164.
However, those numbers started to go up again. In March 2018, the prison population stood at 58,223 inmates, with an increase of 600 people in the past three months. The overcrowding rate was estimated at 115.2 %.
The ten most overcrowded prisons of the country showed occupancy rates going from 202.8 % (Larino prison) to 173.7 % (Podernone prison).
However, more prisoners does not mean more crime. The rate of murders has decreased vertiginously. In Italy, the murder rate stands at 1 person per 175 000 inhabitants, while in the United States, that same rate stands at 1 person per 20 000 inhabitants. There are less killings in Italy than in the United Kingdom, Germany and almost all European countries and yet the number of lifers increased.
Foreigners in prison
The number of foreign residents increased while the presence of foreigners in prison has decreased: there are 2,000 less foreigners incarcerated than ten years ago.
In 2003, 1.16 % of foreigners living in Italy ended up in prison. Today, that same rate stands at 0.39 %. An extraordinary data that shows how the alarming messages, fueled during the recent electoral campaign, are unjustified.
The detainees allegedly innocent
Italy is the fifth country in the European Union with the highest rate of pre-trial detainees. In 2017, 34.4 % inmates were awaiting trial. The European average was of 22 %.
Surveillance judges in Lazio region grant seven times less temporary permits than in Lombardy
Internment Regime
Alternative measures and permits
Prison sentences are not the same everywhere. For example, surveillance judges in Lazio region grant seven times less temporary permits than in Lombardy.
In a short period of time, the number offenders that receive probation measures has skyrocketed: 12,278 persons were executing one as of March 2018. There should now be an investment in social and human resources to guaranty that individualized projects have a successful outcome.
Article 41-bis and high security: numbers
There are 724 detainees held under article 41-bis of the Prison Administration Act (1.2 % of the prison population).
Moreover, 8,862 inmates are subject to high security measures (15 % of the prison population).
8,862
numbers of inmates into high security measures
123 people died in Italian prisons in 2017: 52 were suicides
Health
Suicides
According to the data of Ristretti Orizzonti, 123 people died in Italian prisons in 2017: 52 were suicides (48 according to the penitentiary administration), 7 more than in 2016. Eleven suicides were recorded in the first three month of 2018.
The suicide rate has gone from 8.3 in 2008 (year when the reform of penitentiary health system was implemented) to 9.1 in 2017. 1,135 suicides attempts were registered in 2017. 9,510 acts of self-harming were registered in 2017.
Health in prison
59 out of the 86 prisons visited by Antigone do not have a computerized medical record system. This means that in 69 % of cases, the patient-detainee sanitary information is registered, transcribed and written on paper.
Only 30 % of prisons visited provided adequate equipment to host persons with disabilities.
Residences for the execution of security measures (REMS)1
30 REMS host 599 people, including 54 women (9 % of the total female population, almost twice the percentage of women detained in prison).
The number of inmates corresponds to official prison capacity. This underlines the admirable "resistance" of the health services to avoid the overcrowding.
However, the "waiting lists" to enter REMS are quite long.
---
"Residenza per l'esecuzione delle misure di sicurezza" (REMS) is a sanitary structure for mentally disturbed inmates who were qualified as socially dangerous. The inside management is of exclusive sanitary competence since it's relating to the Department of Mental Health (DSM). ↩
Education and Work
Only the 23 % of detainees go to school.
The rate of employment in prison is 30 %. Antigone estimates that only 15.6 % of the working detainees work for employers other than the penitentiary administration. Some of these are in semi-liberty and others in work outside prison. Only the 1.7 % work for the private sector
72 % more inmates under watch for radicalization
Religions
There are 32,219 inmates that declare to be Catholics. 314 ministers assist them with their spiritual needs.
Muslims represent 7,194 inmates but only 17 ministers of cult are at their service. 42% of prisoners coming from Muslim countries do not declare their faith, probably due to the fear of being discriminated.
Orthodoxs represent 2,481 inmates. They are assisted by 34 ministers of cult. 77 % of the prisons visited in 2017 did not have space of worship for non-Catholic ceremonies.
Radicalisation
In 2017, the number of inmates under watch for radicalisation rose sharply compared to the previous year: 506 against 365 in 2016 (72 % more).
There are three levels of alert: high, medium and low:
242 inmates were subject to high security (32 % more than in 2016). Among them, 180 are in prison for common crimes (not related to radicalization)
150 inmates were subject to medium security (100 % more than in 2016)
114 inmates were subject to low level of security (in 2016 there were 126)
The Penitentiary Administration has launched several training projects (mainly European) that aim to fight radicalisation.
In 2017, 758 staff members were involved in those projects.
How much is spent?
In 2018, the estimated budget for the Penitentiary Administrative Department was 2,881,004,859 €, with a daily cost per detainee of 137 €. A slight drop compared to 2017. 80% of the budget is destined to cover expenses of the civil personnel and penitentiary police.
In Italian prisons, there are many officers, few social operators and even less cultural mediators. Cuts were particularly heavy on social operators. The staff numbers decreased by 27.3 %, going from 1,377 to 999 members.
The ratio between inmates and prison officers is 1.8/1. The average, among the States of the European Council, is 3.5/1.
In Italy, there are several prison newspapers
Three good practices of the Italian penitentiary system
1. Universities
In Italian prisons, unlike other countries, the prison administration holds good relations with public universities. In some regions, inmates follow courses and be mentored by a university. Some of these universities provide free enrolment. Some 300 inmates are currently enrolled.
2. Information from prison
What happens inside prisons is known thanks the information provided by detainees. Ristretti Orizzonti, a magazine edited by prisoners, is a rarity in the information field internationally. Through the press release of Ristretti Orizzonti and the work of detainees, the external world can be informed on what happens inside prisons.
Also, the penitentiary administration does not censure the information that inmates provide to Jailhouse Rock, a show that airs on a network of local radios. This is a proof of opening and transparency. In Italy, there are several prison newspapers.
3. Theatre in prison
Theatre, in its different forms, is widely spread in the Italian prisons. It is a part of the history of the Italian penitentiary system.
The fourth edition of the "National Theatre in Prison Festival" took place thanks to the collaboration of the University of Rome (Roma Tre- department of Philosophy, Communication and Show), the Department of Cultural Heritage, Activities and Tourism, the Department of Prison Administration and the Department of Juvenile Justice and Community.
Read full report below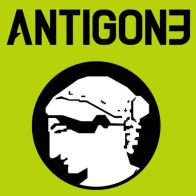 Antigone
NGO
Antigone is Prison Insider's correspondent since November 2015. The organization defends human rights within the Italian penal and penitentiary system. They organize cultural events, publish thorough investigations, offer advice to authories writing normative texts and visit prisons.
• Their website
• Their annual report, in Italian