Testimonials
Mauritania: prisons are changing, but problems remain
— Published on 19 June 2018.
Abass1 rode a car in the district of Tevragh Zeina in Nouakchott (Mauritania) in the summer 2016. He was arrested by plain-clothed police officers from the Direction du Sûreté du Territoire (DST). Placed in their unmarked vehicle, blindfolded, he was taken to the Judicial Police Station (CSPJ). There, he spent four days before several transfers. Planète Réfugiés collected his testimony in March 2018.
---
ABASS DESCRIBED this police station as hell. He was treated poorly and repeatedly slapped. His face was also repeatedly smashed against the tiled floor. Upon his arrival, he was handcuffed and shackled and forced to walk.
Abass was interrogated several times. He was repeatedly asked questions about the IRA-Mauritania, as well as about the sources of funding for that movement. In his first night at the Tevragh Zeina Judicial Police Station, he was transferred to a secret place.
There, he was tortured: he was given an electrified helmet, which looked like a motorcycle helmet and he received electric shocks. He was handcuffed and shackled on the feet, with the hands behind his back and attached to the ceiling with a rope.
Abbass was lifted up, before the rope was released, causing him to fall just up to few inches off the ground. He was also beaten with a baton on the soles of his feet several times.
Abass stayed in this secret place from 1:00 AM to 4:00 AM before being re-transferred one more time to the Judicial Police Station of Tevragh Zeina. During his arrest, he did not have access to any doctor. He could not see his lawyers until the fifth day following his arrest, at the Office of the Prosecutor at 4:00 AM, before being transferred to Dar Naim Prison.
---
The name has been changed. ↩
In Bir Moghrein, medical problems are treated with tranquillisers.
From prison to prison: Dar Naim, Zerouate, BirMoghrein
Abass spent nearly three months in the Dar Naim Prison before being transferred to particularly difficult conditions in the Zouerate Prison. Leaving around 4:00 AM, five cars transferring 20 people stopped at a school in the province of Choum at 1:00 PM ─on the road to Zouerate─ to eat.
The detainees had to urinate handcuffed and shackled; the guards in charge of the transfer did not allow them to open their fly and refused to let them take out their handcuffs.
After intense negotiations, they allowed them to wash up, pray and eat free of restrains, before returning to the road.
They arrived at the Zouerate prison around 7:00 PM. Abass spent nearly 40 days there before being transferred to the Bir Moghrein Prison, where he spent two months. He received his first telephone contact with family two weeks after his arrival in Bir Moghrein. In this prison, the major problem is access to medical care. There were no specialist doctors available. Medical problems are treated with tranquillisers.
Abass did not see a doctor upon his admission to the Zouerate Prison from Bir Moghrein Prison. He was finally released in early 2017, and then was escorted back to downtown Bir Moghrein, where he had to fend for himself to go back home. He paid 20,000 Ouguiyas (the equivalent of 60 Euros) to return home to Nouakchott.
Since his release from prison, Abass has lost part of the hearing from his right ear. After his imprisonment, he was arrested again in early 2018, during a protest in Nouakchott. He was brutalised during this event and he had to spend a day in hospital for medical exams. Since his incarceration, he has undergone serious medical problems with his testicles. He cannot afford the medical treatment he needs for lack of financial resources.
---
Translated by Alassane Abdoulaye Dia
Edited by Morgan Carmody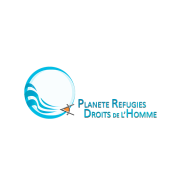 Planète Réfugiés - Droits de l'Homme
Association
The association is strongly committed for the respect of fundamental freedoms, individidual and collective liberties. The members of the organization aim at protecting civilians in times of war, protecting the medical mission, defending and promoting human rights, fighting against torture and death penalty.