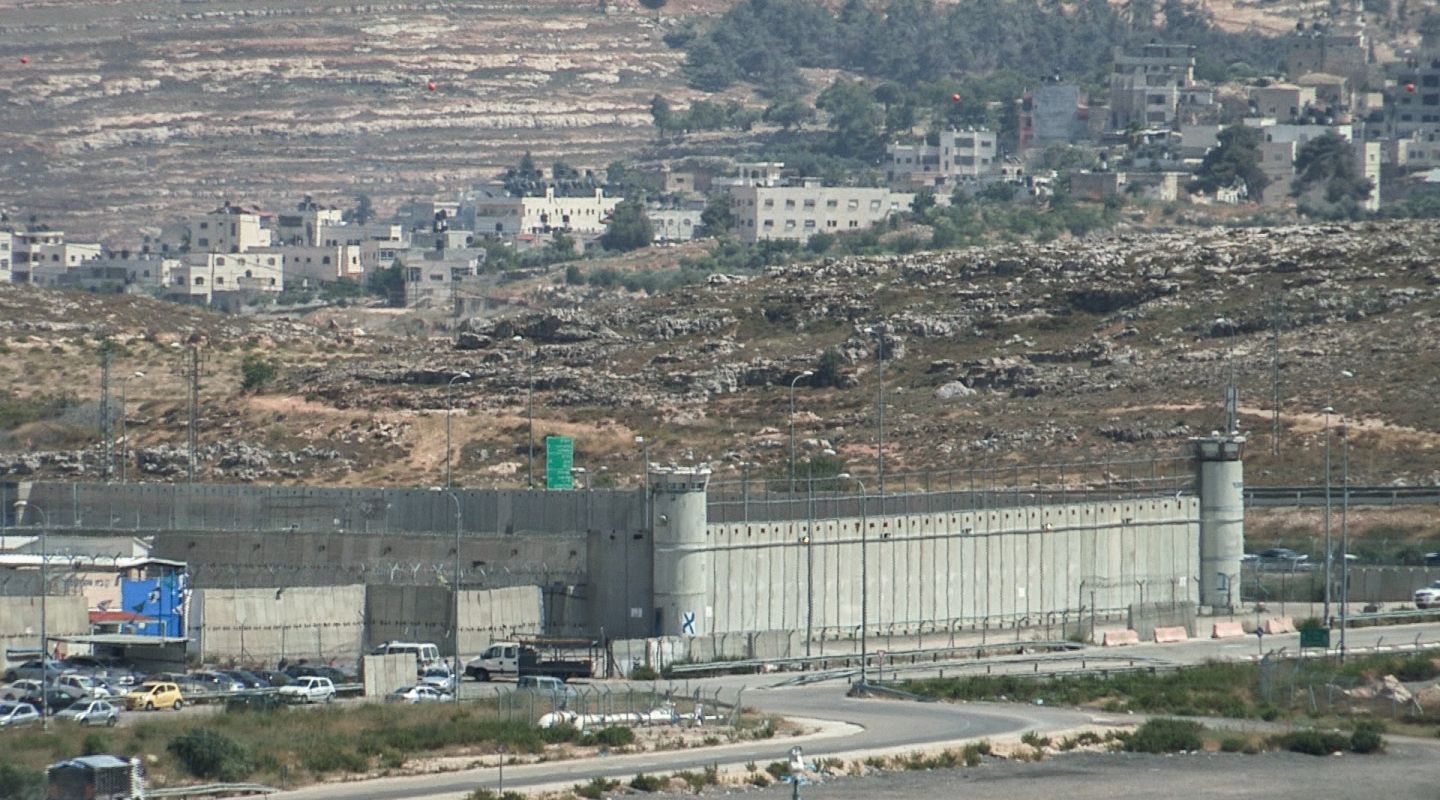 Different detention conditions for Palestinian prisoners
Nearly 7,000 Palestinian prisoners are incarcerated in Israeli prisons, under the military regime.
Nearly 7,000 Palestinian prisoners are incarcerated in Israeli prisons, under the military regime.
The facilities are located outside of the occupied territories, in total violation of international law. Arrested for political reasons, the detainees are particularly prone to arbitrary detention, torture and ill-treatment.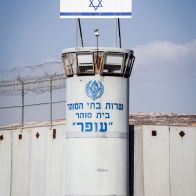 Since its 1967 occupation, the entire Occupied Palestinian Territory (OPT) has been subjected to Israeli law and its illegitimate regime, under which Palestinians are ruled by more than 3,000 military laws. Violations of these laws, which include traffic offences, armed assaults, working without legal authorisation and unauthorised assemblies, are cause for appearing before a military court; which is the only jurisdiction that can prosecute misdemeanours, crimes and infractions committed by Israeli Palestinians (outside of East-Jerusalem).
Contrary to all international recommendations, these people are subjected to rules and a unique justice system which are different to those for Israeli citizens - unfair procedures for Palestinians whose rights are rarely respected; the right of access to a lawyer is not always ensured (not to mention that judges and prosecutors are military); trials are conducted in Hebrew with limited translation into Arabic; administrative detention is maintained throughout the entire process; and the accused are pressured into pleading guilty to avoid a long trial and a possible detention, which is just as long and miserable…
Arbitrary administrative detention
On the grounds that they may represent a threat to Israeli security, 750 Palestinians, including three parliamentarians, are currently being held in administrative detention. Although international organizations have repeatedly condemned the abusive recourse to administrative detention, Israeli military authorities continue to resort to this measure on a massive scale.
Every year, hundreds of Palestinians, including children, add to the growing number of people who are being arbitrarily incarcerated. Administrative detention is permitted but strict restrictions have been placed on this measure under international law.
According to Plateforme des ONG françaises pour la Palestine observers, the rules around its application are ignored, because Israel does not respect these international boundaries. As a result, Israel's administrative detention practice1 is deemed illegal according to international law. The Israeli army uses it to detain someone for a period of six months which can be renewed indefinitely. The detainee can be sent to prison without being charged or tried, usually on the basis of evidence being deemed 'secret' by the army; evidence is provided only to the prosecutors and military judges, and not to the detainee and their lawyer. A detention order may be renewed on the same day the term has expired, without the detainee being informed. In theory, detainees can appeal their detention order to the Israeli military justice. In practice, the conditions for a fair and equitable trial are non-existent, and because of the lack of evidence, it is impossible for detainees to effectively contest their detention.
Systematic torture and ill-treatment
Testimonies obtained by the Plateforme pour la Palestine NGO all report that torture is systematically used on Palestinian detainees, regardless of age or sex. They all used similar words to describe similar treatments and practices used against them. During their arrest, detainees are bound with plastic ties that cut into their skin. When they are taken to the arrest site at the interrogation centre, the detainees are often beaten by the police or military from the Israeli Security Agency.
Hitting, beating, tying up, deprivation of sleep, water, food, toilets and showers, solitary confinement and continuous exposure to annoying sounds, blindfolds, threats of torture, death and sexual assault. The list is long and inexhaustible.
There are also many punitive measures such as turning off the water and electricity for hours on end. There is no break at night either. Violent raids are conducted in the cells with tear gas and lethal arms where body searches, beatings and confinement can occur…
Mahmoud al Weesi's astonishing testimony, with whom Prison Insider met, sadly confirms the violence and transgressions occurring in Israeli jails against Palestinians from Occupied Territories.
— Published on 28 March 2017.
750
Number of Palestinians being held under administrative detention
"When I was 18, I was arrested and accused of belonging to a terrorist organization"
Mahmoud al Weesi: testimony (Israel and Occupied Palestinian Territories)
Mahmoud al Weesi, Israeli Palestinian, journalist and currently coordinator of communication for the "Lajnat al horiya" freedoms committee in Nazareth, was arrested at the age 18 and spent seven years in prison. He denounces the arrest and detention conditions of Palestinians incarcerated in Israeli prisons.
We met with him on 2 December 2016 in Paris, in the offices of the Plateforme pour la Palestine organization.
---
PRISON INSIDER. You are an Israeli citizen – an Israeli Palestinian – and you spent 7 years in prison. What reasons did they give for your detention?
MAHMOUD AL WEESI. When I was 18, I was arrested and charged with being a member of a terrorist organization since the age of 14. But I was not a member of any organization. I was only a young person who was curious about what was happening. In 2005, I wanted to go and study medicine in Romania. I spent six months there trying to learn the language and was arrested when I came back.
Can you describe your arrest?
I was in my car when all of a sudden several people dressed in civilian clothes stopped me and pulled me out of the car by the neck and ears. They beat me up. At first, I thought they were just hoodlums… but they were the police. No one said why they were arresting me. They put me into their car and drove to an isolated area outside of the city, to a sort of shed without windows. It wasn't a police station. For more than twelve hours, they beat me and screamed questions at me. After this 'kidnapping', I was taken to a special centre where I was forced, whilst I was being hit, to sign an affidavit saying that I was not beaten or harassed during my arrest. I remained in that interrogation centre for almost thirty days. During the interrogations and this so-called inquiry, my abusers carried out all kinds of physical and psychological torture on me.
The interrogations could last more than 30 hours at a stretch.
I was made to sit on a chair with hands tied behind my back, which were connected to my ankles with a rope; a very painful position. A huge air conditioner blew very cold air straight onto my face. They also made me starve. When the interrogation was over, they locked me up in a completely dark room. I stayed in that room blinded for almost 30 days, except when I was regularly taken out for more violent interrogations.
Some were locked up in that room, where you can't tell if it is day or night, for more than three months… If I wanted to go to the toilet, I had to ask a guard to take me there. I could only stay there for 60 seconds, not a second more, or the guard would open the door for me to leave.
To support his testimony, Mahmoud al Weesi shows a video of the interrogation of Ahmed Manassa, a young 13 year old boy, which is on the Internet.
Did you ask for a lawyer?
According to Israeli law, investigators have the right to prevent a detainee from seeing a lawyer for 21 days. During that time, they can do anything they like. It was only after 21 days of ill-treatment that I could meet with a lawyer. My family was only informed about my arrest one week later. I could only see them for a few minutes.
What was the nature of your detention, was it an administrative detention?
No, it was not an administrative detention, it was an irregular detention. They kept accusing me and saying that they had proof that I was guilty, but they had no proof. My lawyer told me that they wanted to sentence me to 10 years in prison. He bargained with them and they proposed 7 years… I accepted. But there are prisoners who don't go through the court. They are in administrative detention, but since there is no trial, nothing can prove that they are being detained. Under administrative detention, the detainee's lawyer has no access to any documentation, as it is supposedly secret and available only to investigators.
Were you able to get medical care during your detention?
There is no medical care in prison! Izmir Chaddate was in prison for ten years and had stomach problems. He continually asked to see a doctor, but he was instead given paracetamol, which did not help. After two years, he finally underwent some tests which revealed he had cancer. For two years he was taking paracetamol for cancer… After his diagnosis, he did not receive much treatment and his cancer spread. He is now critically ill.
When I was detained, some one-hundred prisoners went on a hunger strike demanding their rights for: family visits, sufficient food and to be treated with dignity…
The special Masada unit, responsible for handling special situations in correctional facilities — to suppress and punish the prisoners—, came into force. Some one thousand of their members, covered in vests and gas masks, charged into the prison in the middle of the night. Through the small window of the cell, which I shared with 10 others, they threw in a type of gas which made us feel like we couldn't breathe and made us fear that we could die. Then, they fired an electronic bomb which completely paralyzed us. We couldn't move, not even a finger. Then they came into our cell and took us out, stripped off our clothes, and left us on the floor in our underwear until the next day. When we were on the floor, we were insulted and hit, and one of my friends has his tooth broken.
How frequently are visits allowed?
Every two weeks, but Palestinian families have to come by Red Cross bus, which only runs once a month.
Do Palestinians living in Israel have the same detention conditions as those of Israeli Jews?
The law states that Palestinians who live in Israel must receive the same treatment as Israeli Jews. But the reality is that Jews in prison are treated differently. Palestinians with Israeli nationality are detained in the same conditions as those of Palestinian nationality. Israelis live alone, can call their wives, and have unrestricted visits from families and friends. Palestinians can only receive visits from their immediate family. After three months, Jews can ask for a break in their sentence for leave, something which is not available to Palestinians. It is a fact that sentences for Palestinians of Israeli nationality are very different to sentences for Israeli Jews.
Yoham Sckolneck, a Jewish soldier, was arrested in 1993 for killing an immobilized Palestinian during an arrest. The court sentenced him to life, before commuting his sentence to 11 years in prison. On the other hand, Samir Tsatsahoui, a Palestinian of Israeli nationality who received a life sentence in 1988 for firing a small bomb into a marketplace, where no one was killed, is still in prison. There are many similar examples.
7
Number of years Mahmoud al Weesi spent in detention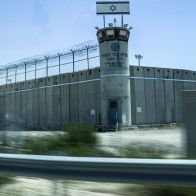 A look at the numbers
In July 2016, 7,000 Palestinian prisoners, including 62 women, were incarcerated in Israeli prisons.
350 young people, under the age of 18, are being detained in Israeli military prisons, a number which tripled in one year.
458 prisoners have been sentenced to life imprisonment and 459 are serving 20 year sentences.
According to the Palestinian Prisoners' Club, there are 1,700 sick prisoners in Israeli prisons, 25 of whom are not receiving appropriate care.
A prisoner may be detained for 90 days without access to a lawyer, with a possible extension of an extra 90 day, making it 180 days in total
7 000
Palestinian prisoners are detained in israeli prisons
From interviews conducted with former detainees and their families, Palestinian legal experts, Israelis, internationals and former soldiers, this documentary highlights a system of oppression which extends beyond prison walls
Documentary: Palestine, la case prison (The prison experience)
A Franck Salomé film
The Palestine : la case prison is a documentary based on interviews conducted with prisoners' families in collaboration with French, Palestinian and Israeli human rights organizations including the Palestine Platform.
In 2012, in Ramallah, a 13 year old girl named Maïs, told her story about her father's arrest, her fear of night and the stress of never seeing him again. Her story shows, not only the personal and family impact of having a loved one imprisoned, but also its effect on society and the future of young Palestinians.
From interviews conducted with former detainees and their families, Palestinian legal experts, Israelis, internationals and former soldiers, this documentary highlights a system of oppression which extends beyond prison walls and keeps an entire society under constant threat of arbitrary detention.
In French only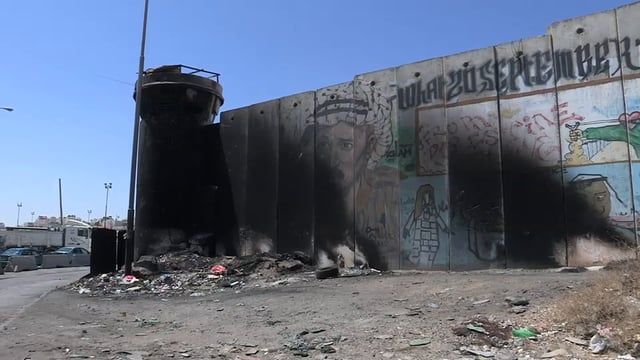 For further information
ADDAMEER – Prisoner Support and Human Rights.

Association B'Tselem, The Israeli Information Center for Human Rights in the Occupied Territories

Plateforme Palestine, the Platform of French NGOs for Palestine (The Platform) aims to mobilize organizations for the recognition of Palestinian rights, especially the recognition of a sovereign Palestinian state on the 1967's borders.
---
— Published on 28 March 2017.