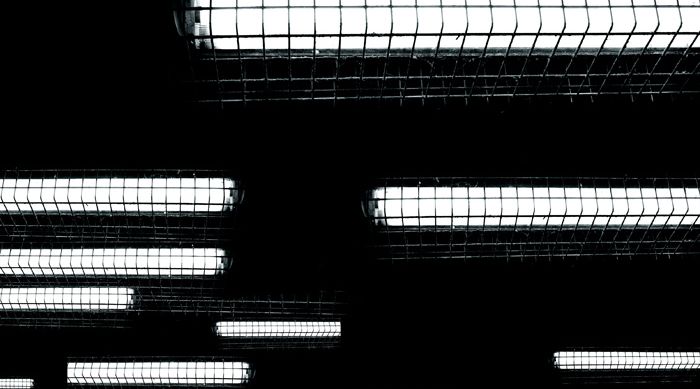 Living conditions for those sentenced to death
There is no specific safeguard for prisoners sentenced to death, but a project is in the works to fix this problem.
Prison Insider: You are the one in charge of the Planet Refugees – Human Rights association. How was this association created and what are its projects?
— Published on 21 January 2019.
Worldwide, there are 20,000 people sentenced to death. They are detained in countries that still use the death penalty like China, Iran, the United States, Japan, Pakistan, and Saudi Arabia. Others are detained in countries that no longer use the death penalty, for instance Mauritania. These prisoners are not given any specific protection. The association Planet Refugees – Human Rights and many other associates are carrying out a project to fix this problem. The president of this association agreed to answer some questions for Prison Insider.
The association is also developing a study on the detention conditions for those sentenced to death.
Prison Insider: You are the one in charge of the Planet Refugees – Human Rights association. How was this association created and what are its projects?
Nordine Drici. Planet Refugees – Human Rights is a non-profit association that was created in the summer of 2017. It started from a simple observation that came from my experience as an associate judge at the National Court of Asylum Rights (NCAR) the previous four years. I was appointed by the United Nations High Commissioner for Refugees (UNHCR). As I did not have sufficient information on the home countries' political context of some of the asylum seekers, I had to get into research work. The work was mostly on Bangladesh because a good amount of Bangladeshi people are seeking protection in France.
The association was established for this type of research, action research and applied research. We are developing several projects in this sector.
The core objective is to make sure the principle of the equality of arms for asylum seekers gets respected regardless of what country they come from. A person from Bangladesh should be treated just as well as someone from another country. There should be no prejudices nor preconceived ideas about their reason or reasons for exile. For this to be done, there needs to be a minimum amount of objective, qualitative information on the country.
The second project is aimed at fighting against torture and mistreatment in Mauritania.This entails strengthening the capabilities of both the institutional actors and the people from civil society. The project deals with training the Mauritanian criminal chain even more. But, in particular, it deals with training the judges as well as the associations of civil society.
The association Planet Refugees – Human Rights is also developing a study on the detention conditions for those sentenced to death in Mauritania. They're working alongside Together Against the Death Penalty (TADP).
Other projects that are still in the starting stages are underway in Comoros and in Pakistan.
Unfortunately, there are still no provisions for those on death row.
PI. When it comes to those sentenced to death, how do the conditions require specific attention?
ND. I come from a humanitarian world and I always base it off of the needs analysis. Our action comes from an observation. In law, generally speaking, loopholes in legal rules do not benefit litigants. In particular, the most disadvantaged and the most vulnerable are at a disadvantage. Those sentenced to death are among the most vulnerable people. They are not the only people like that, but they are the most vulnerable ones amongst those behind bars.
For roughly every 10 million people in custody in the world, 20 thousand of them are on death row. These 20 thousand people have specific vulnerabilities that are not covered by the law when looked at, at a first glance. If you ask me, the law does not go far enough.
I mainly think about the international regulations on the conditions of prison or treatment of those in custody. In 2015, these regulations were renamed and updated, and are now called the Mandela Rules. They are very important because they modernize their first release which was in 1955. Among the specified points in the new December 2015 version, the points touching on the complete prohibition of torture and mistreatment, and equality for all people's needs when in custody were brought up again. It also mentioned the strengthening of the national and international monitoring bodies of prison conditions. These points are very important for the evolution of these rules. Unfortunately, there are still no provisions for those on death row.
Surely there is general protection, but there is not any specific protection like there sometimes is for minors and women.
The communication problem with people on the outside concerns everyone on death row: the relationship with their family, the legal counsel, or even the diplomatic and consular protection when it comes to foreign inmates 1.
Those on death row also deal with the overwhelming distance factor: maintaining social and family connections. Ninety per cent of those sentenced to death in Mauritania are in a prison up north in the country about 1,200 kilometers from the capital. There, the road system is complex and safety concerns are present for families, and visitors just in general.
Those on death row have high medical risks. They are seen in a fair share of prison systems and occur as soon as inmates are admitted into prison.
Many systems do not perform medical exams upon arrival. In result, it is hard to detect torture or previous mistreatment cases or even contagious diseases. The follow-up with a psychiatrist is important, with many suffering from a serious and deadly syndrome of death row. Many patients sentenced to death experience this syndrome due to extreme and prolonged seclusions and because of this we must work on putting in place new legislation.
The question revolving around religious practice is interesting. This keeps showing up in testimonies of death row inmates. Former death row inmates said that religion helped keep them grounded in reality and in time, which helped them stick it out in the long run.
From here, we launched a project last October 10th in and with support from the Paris Bar as well as support from the Worldwide Coalition Against the Death Penalty.
---
In Mauritania, about 15% of inmates are foreigners. ↩
Death row inmates are some of the forgotten prison conditions.
PI. What does this project consist of?
ND. It consists of three parts.
The first part is a research component
We are working with associations who are members of the Worldwide Coalition and the legal clinic from the Grenoble Faculty of Law. Our goal is to spread the information about the conditions of arrests to a certain number of countries that we chose to be high-priority. These countries include the United States, Pakistan, Bangladesh, and Mauritania, however other key countries are under study too.
It is important to know why we choose these specific ones. Sandrine Ageorges-Skinner 1 and I are working together on this project, predominantly for the United States. We think it's very important to know that many states still use capital punishment and execute criminals.
Pakistan and Bangladesh account for half the amount of known death row inmates in the whole world: with there being between 7,000 and 8,000 in Pakistan and 1,500 in Bangladesh.
These two countries combined issue more than 200 death sentences per year! Prison conditions are very harsh, especially for death row inmates in Pakistan. According to statistics from a local partner, more than 20 death row inmates have died since January 2018. These deaths resulted from poor hygiene, but some were suicide-induced.
In Africa, we are expanding a project on Mauritania. This is being done by addressing the living conditions of those sentenced to death. According to authorities, there are currently 90 of them.
These field findings go with an initiative that aims to analyze three important texts that internationally govern prison conditions and the treatment of people behind bars. They do so while still remaining within this research component. The three texts are as follows: the Mandela Rules, the Beijing Rules of 1985 for juvenile justice, and the Bangkok Rules (2010–2011) for the treatment of female prisoners. We are going to study these three international rules and see what additions have been made to the Mandela Rules concerning juveniles and women. After having identified the needs for death row inmates, we will draw up new rules that could be added to the Mandela Rules over a span of five years.
The second part is a whole lot of advocacy.
We hope that the United Nations and other regional and international partners will focus on this project. We will need support from the embassies for that to be able to happen. We will be in Brussels for the World Congress Against the Death Penalty that will be held in February 2019.
Planet Refugees is hoping to organize an event unilaterally which would be a small workshop. We must choose an increasing number of civil society actors, politicians, jurists, journalists, judges, and lawyers. We need to do this in order to be able to work together on the three rules (Mandela, Bangkok, and Beijing) mentioned above. These rules must be read and understood before amendment proposals for the new text can be made. This will also be a great opportunity to strengthen a developing partnership between Planet Refugees – Human Rights and Prison Insider.

The third part is the communication component. We are finally on this step because look, here we are, answering your questions. The purpose of this step is also to spread the word and make our initiative known. We need others to realize why it is important to work on prison conditions and the treatment of death row inmates. These are some of the forgotten prison conditions. They are not sentenced to ten or fifteen years in prison. They do not know what will happen to them. Their future is just a big blur. Of course, this has a negative impact on a medical and psychological level. Time and lack of perspective are their worst enemy.
---
— The final word
The Grenoble Faculty of Law will be expanding on other and more legal points. We are studying criminal mediation in the death sentence sector. It is a question of the extent to which it is used or not used. Mostly in Muslim law but also in other legal systems, the victim's family plays a part in pronouncing a death sentence, a life sentence, or a long sentence. Since the victim's family has a very important role, Muslim law does not allow for sentences to be commuted 2 without their consent. Penal mediation, which is important, should be reinforced.
My final point, which has an even more legal objective, is a question that I ask my own self and I'd like to examine it closer. Does the lack of enforcement judges in certain legal systems impact the question of convicting and executing the death penalty? I cannot give you an answer to that today. I do know that there are no enforcement judges in some of the countries where the death penalty is still being used. This is something that should be further looked into and should also be improved. The judge's tasks have not been examined enough. This part of the criminal justice system must realize the importance of a decision to sentence someone to death because it is an irreversible decision once executed. This should not be taken lightly.
Someone is killed. The judge's conviction must be complete and the fundamental safeguards must be taken more seriously. This includes taking into account confessions obtained through the use of torture. This is not necessarily the case for the countries in which we decided to work.
Planet Refugees – Human Rights as well as the partner institutions that we have in a certain number of countries (Mauritania, Bangladesh, Comoros, and Pakistan) are all aiming to abolish the death penalty across the world. But before we get there, we must work on the small stages. We can pursue abolishing the death penalty in parallel to improving prison conditions for those on death row and making them more humane. It is important to speak about this. We will see this at the World Congress Against the Death Penalty in February. It is easier for the States to understand the importance of making prison conditions for death row inmates more humane than it is for them to speak head-on about universal abolition.
---
Interview by Anouk Mousset
Translated by Kelly Field, Edited by William Hudson.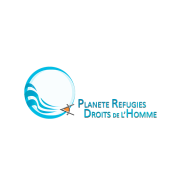 Planète Réfugiés - Droits de l'Homme
Association
The association is strongly committed for the respect of fundamental freedoms, individidual and collective liberties. The members of the organization aim at protecting civilians in times of war, protecting the medical mission, defending and promoting human rights, fighting against torture and death penalty.
• Their website
For more in-depth information about the Nelson Mandela Rules
In this two-minute animation, Penal Reform explains the revised UN Standard Minimum Rules for the Treatment of Prisoners (the Nelson Mandela Rules), what they include, and what they mean for prison management.