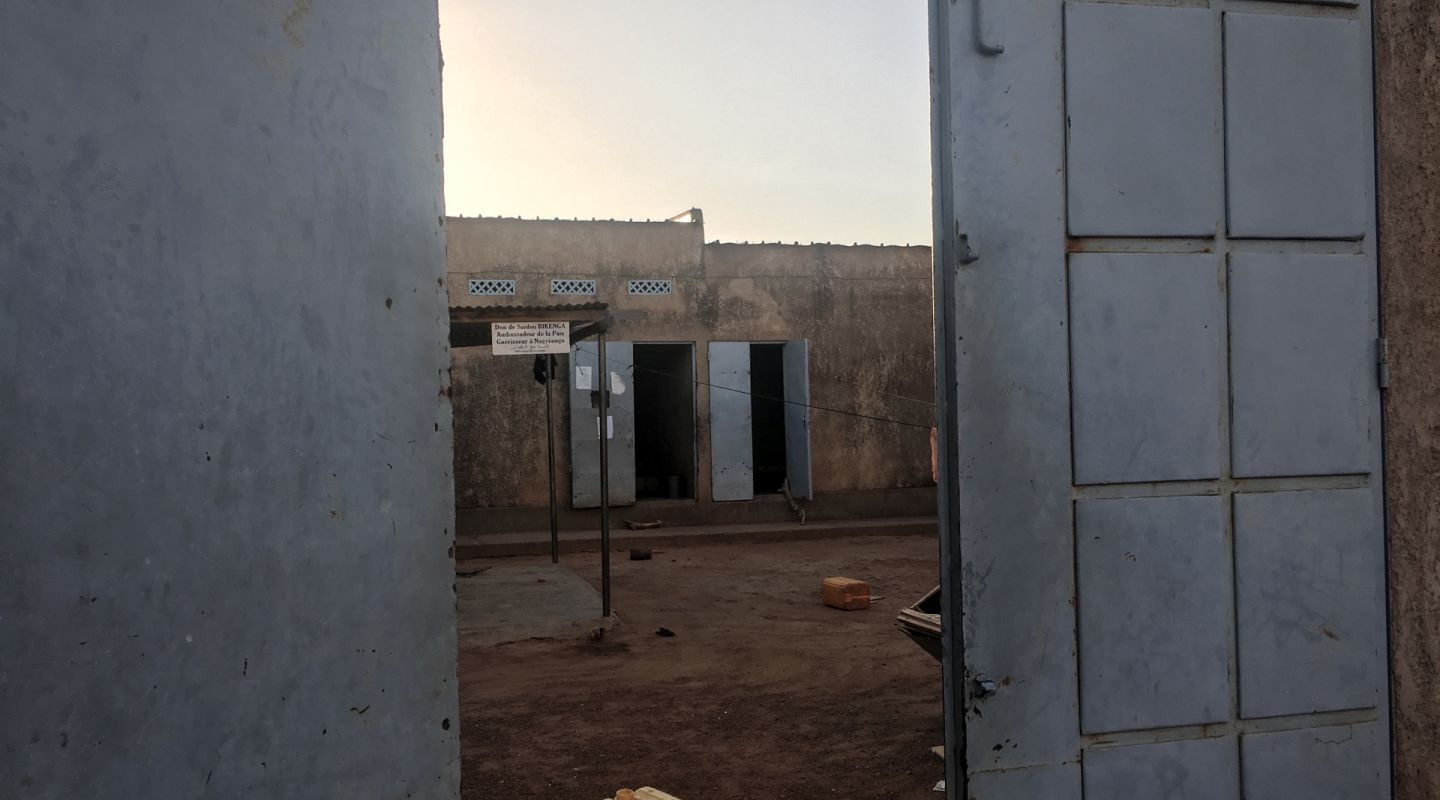 Africa: prisons and contexts
An online course aims to debunk common preconceptions about prisons in Africa. "They are not all the same; they are the product of a particular history and context"
Prison Insider: One of the aims of the MOOC is to debunk some of the common preconceptions surrounding prisons in Africa. Could you give us three examples? How does your work present a more nuanced picture?
— Published on 17 April 2019.
Are overpopulation, squalor, epidemics and malnutrition all there is to prisons in Africa? Frédéric Le Marcis, a professor of social anthropology at the École Normale Supérieure (ENS) de Lyon, and Marie Morelle, a geography lecturer at the University Paris 1 - Panthéon Sorbonne, claim not. Marcis and Morelle are part of the teaching team on a MOOC which is currently running called "Des prisons en Afrique: expériences, modèles et circulations" ("Prisons in Africa: experiences, models and flows").
The state of prisons is not fixed
Prison Insider: One of the aims of the MOOC is to debunk some of the common preconceptions surrounding prisons in Africa. Could you give us three examples? How does your work present a more nuanced picture?
Frédéric le Marcis and Marie Morelle: First of all, with this MOOC we want to move past the traditional idea that the continent's prisons are invariably under-resourced, overpopulated and dilapidated. To this end, our approach to the continent's prison systems is based on field studies and accounts from participants and prisoners. Instead of stereotypes, we use first-hand accounts and analyses drawn from the work of geographers, anthropologists, sociologists and historians.
Next, we want to debunk the idea that all African prisons are the same. In this MOOC, we show that they are the product of specific historical, social and political contexts.
The high incarceration rates in Rwanda can be explained by the circumstances following the genocide, while those in South Africa are a result of the massive expansion of the prison sector during apartheid.
Conversely, the relatively low incarceration rates in Senegal and Côte d'Ivoire encourage us to think about alternative methods of punishment.
Finally, we show that the state of prisons is not fixed. Prisons have changed between when they were introduced during the colonial period and today. They have served as labour camps and places of segregation, and today they embody the power of independent states and are also the object of international reform programmes which aim to both defend human rights and support the fight against terrorism.
Prison Insider: Tell us how the MOOC came about and how it was developed.
FLM and MM: This MOOC came out of a research programme financed by the National Agency for Research (Agence Nationale de la Recherche, ANR) called "Economie de la peine et de la prison en Afrique" ("Economies of Punishment and Prison in Africa", ECOPPAF). At the end of this research project, when we were publishing our results in scientific journals, we wanted them to be disseminated outside academic circles. We were also aware of the lack of readily available analyses on this subject in Africa. Marie Morelle suggested that our team respond to a call for MOOC propositions from the Panthéon Sorbonne University, and this seemed like a good solution.
The MOOC follows the structure of our research programme and explores the sociology of prison, the history of the prison system in Africa, prison governance, health in prison, and policies and methods of reform. Each topic is dealt with in five sessions, each lasting around 10 minutes. The sessions include analyses and experiences shared by participants in the system (namely NGOs, experts and prisoners). To do this, we held filming sessions in Paris and Africa. For each session, there is an accompanying PDF document with an outline of the content of the session and a recommended reading list. The MOOC lasts for five weeks and a discussion forum is open throughout this period, allowing all the participants to share ideas and ask questions.
Prison Insider: What has the response been like and what are your initial observations?
FLM and MM: We have been very happy to see that there has been a high level of interest in the MOOC. So far, over 1700 people have signed up. Fifty percent of them live in France, and many of the rest live in Africa. Participants include humanitarian professionals (International Committee of the Red Cross, other NGOs) and actors in the prison or juridical sector (legal practitioners, managers and administrative staff in African prisons), as well as ordinary citizens with an interest in the subject.
Given the enthusiasm for the MOOC, we have decided to translate it into English. We are also working on a Big Open Online Course (BOOC), a written version of the MOOC that is less demanding and accessible to more people. It will be available for free online.
Translated by Rebecca Neal
Proofread by Avery Hudson