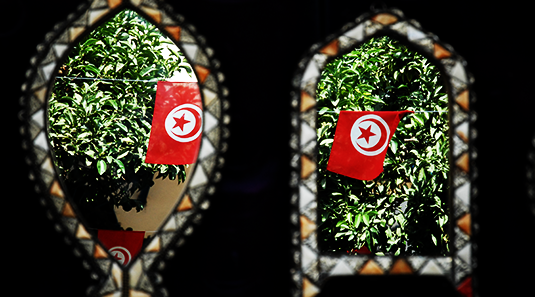 Tunisia
Capital city —

Tunis
Incarceration rate (per 100,000 inhabit…

Name of authority in charge of the pris…

Total number of prisoners

Total number of prison facilities

An NPM has been established

Number and percentage of female prisone…

Death penalty is abolished
+
The system organisation
Organisation of the penitentiary system
Since 2001 the DGPR has come under the Ministry of Justice. Prior to that it was part of the Ministry of the Interior.
Tunisia is a centralised state. All prisons are run by the central authorities.
There are 27 prisons and 7 rehabilitation centres for young offenders.
Prison law divides prisons into three classes:
detention centres for those awaiting trial
prisons for those convicted and sentenced
semi-open prisons for less serious criminals authorised to do agricultural work.
There are 19 "detention centres" with a locked-door regime. In practice they contain both remanded and convicted prisoners. There are eight "prisons" with regimes varying from isolation for reasons of security to semi-open for long-term offenders reaching the end of their terms.
The seven rehabilitation centres for young offenders have a more open regime.
All institutions are run entirely by the public sector. 1