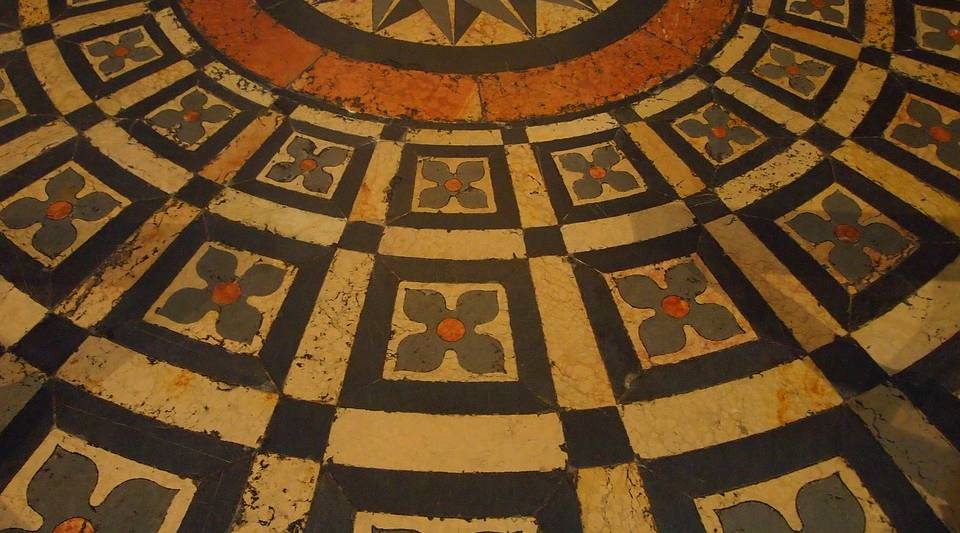 Back to map
Italy
Capital city —

Rome
Incarceration rate (per 100,000 inhabit…

Homicide rate (per 100,000 inhabitants)

Name of authority in charge of the pris…

Total number of prisoners

Average length of imprisonment (in mont…

Total number of prison facilities

An NPM has been established

Number and percentage of female prisone…

Death penalty is abolished
+
Daily life
Activities
All prisoners are entitled to spend at least one hour a day in the open air
According to a new regulation, inmates without special detention regime should spend at least eight hours per day outside their cells.
The 41-bis regime has strict limitations regarding the time allowed outside from the cells.
After the Torreggiani vs. Italy case, the Ministry of Justice decided to allow inmates in medium-security regime to spend a minimum of eight hours per day outside their cells; they used to spend twenty-two hours a day inside before this measure was implemented. The aim was to give more autonomy to inmates and to make life in prison somewhat more similar to life outside. This measure did not concern work time, activities, training or exercising of the right to worship. The quality and the number of activities depend on various factors: the goodwill of the warden, the participation of external actors, the presence of volunteers and the attitude of local institutions. There are prisons with well-organised activities, while in others there is no such organisation, in which case inmates stay inside their cell watching TV all day long.
The prison service offers activities to prisoners
The quality and the number of activities depend on various factors: the goodwill of the warden, the participation of external actors, the presence of volunteers and the attitude of local institutions. There are prisons with well-organised activities, while in others there is no such organisation, in which case inmates stay inside their cell watching TV all day long.
There are designated places for physical activities and sports
no
Some prisons are equipped with outdoor soccer or basketball courts.
There are designated places for cultural activities
92% of the facilities visited by Antigone had a space for cultural activities. Rooms measure 30 to 50 m². They are equipped with tables and plastic chairs, a television, playing cards, and sometimes musical instruments.
The most common activities are music courses, different workshops, and reading.
For more information see "Additional comments".
Number and percentage of prisoners who participate in socio-cultural activities
i
2017
/ Ministry of Justice, "Number of inmates who participate in socio-cultural activities" 31 December 2017 (in Italian)
Number and percentage of prisoners who participate in sport activities
i
2017
/ Ministry of Justice, "Number of inmates who participate in socio-cultural activities" 31 December 2017 (in Italian)
Everyone can participate, and sign up for activities but restrictions can be imposed during disciplinary sanctions or for inmates in solitary confinement.
Prison facilities have a library
In each facility, there should be a special commission, partly composed of inmates. The commission makes a selection of books based on cultural pluralism. All external donations are accepted. Sometimes inmates can go to the library and easily choose a book, whereas sometimes they have to request it, which might leads to a long waiting list.
Some prisons have only one library, whereas in big facilities there can be small libraries within blocks. There is a lack of books in foreign languages (like Arabic or Slavic). Libraries are not modern. Computerized catalogues are rare.
Theatre:¶
Since the early 80s, theatre activities have been present in Italian prisons. These performances help the community know more about life in prison and contribute in the resocialisation process. Excellent examples are worth mentioning in Volterra prison (Compagnia della Fortezza) and Rebibbia prison (Teatrolibero).
Photography:¶
An innovative project was organised, in 2017, in some prisons. The aim was to promote re - socialisation, re - education and to reduce recidivism with the use of photographic technics. Inmates were split into groups with the assistance of psychologists and photographers. They were shown different photos and were invited to tell or to draw their feelings. This intervention showed positive results like reducing depression and improving the ability to cope with trauma. There were 34 participants, with sentences ranging from 16 years to life imprisonment1.
---
Emanuela Saita, Monica Accordini & Valentina Fenaroli, "Images behind bars: The evaluation of a photo therapeutic intervention in prison", in World future: the journal of new paradigm research, 14 May 2018. ↩
The fourth edition of the "National Theatre in Prison Festival" took place with the collaboration of the University of Rome and other national bodies1.

---

National Guarantor for the Rights of Persons Detained or Deprived of Liberty, "Report to Parliament", 2017, p.72 ↩
Work
Number and percentage of prisoners who work
i
2017
/ Antigone, "Annual Report", 2017 (in Italian)
The number of working prisoners increased by 13.2% between 2016 and 2017. However, in spite of the recent increase, there is still a lack of job offers in Italian prisons.
Most working inmates (86.5%) are employed by the penitentiary administration or by external companies (13.4%). They provide prison services (laundry, cleaning, cooking) or correctional facility maintenance1.
---
Ministry of Justice, "Work in prison", 4 July 2018 (in Italian) ↩
Variation in the number of prisoners who work
Work is seen as a precious opportunity to get out of idleness and make the most of the time spent in detention.
Prisoners access work (mostly for the prison administration) through waiting lists that function through a system of points. The number of points each prisoner receives varies according to the length of the sentence, the number of children and other criteria1.
If an inmate works for the penitentiary administration s/he will usually carry out cleaning tasks, distribution of food, secretarial duties or writing complaints and documents for other inmates.
Nevertheless, persons convicted for criminal association with the mafia or other serious crimes are forbidden to work outside the prison premises. However, they can work outside once they have served 2/3 of their sentence.
Prisoners are paid for their work
Inmates are paid for their work. The remuneration is calculated according to the difficulty and quantity of work.
Offenders are not paid if the prison sentence is substituted by community work. Lavoro sostitutivo is free work in favour of the community (e.g. work for municipalities, educational services, for civil and environmental protection).
Salaries are
slightly below the national minimum wage
Inmates should be paid no less than two thirds of the salary stated in national contracts for that job.
However, salaries have been frozen for decades and are not considered adequate.
Their income is subject to social contributions
yes
Paid prisoners contribute towards retirement and unemployment.
Prisoners have the right to join trade unions
Some prisons offer professional culinary courses and appoint prisoners to manage food preparation.
The model prison of Milano Bollate opened a restaurant named "In Galera" which is managed by the prisoners and opened to outside guests. There is another restaurant in the prison of Turin.
On the other hand, a bakery Giotto established in the Padova prison, offers a large variety of handmade patisserie.
Inside of Volterra prison, the project "Carcere come luogo in cui incontrarsi" organises theme nights were guests enjoy delicacies prepared by inmates with recipes taken from the oldest regional traditions and from other food cultures.
Education and vocational training
Authority(ies) in charge of education and vocational training
The Ministry of Education
Prisoners enrolled in educational training
i
2017
/ Ministry of Justice, "Activita trattementali-Universita", 31 December 2017.
Teachers are employed by the Ministry of Education. Other participants are occasional workers employed by local authorities or by associations.
Foreigners receive literacy and Italian courses. They can obtain a certificate attesting their knowledge of the language.
In general, inmates have to fill an application in order to participate in educational courses or trainings.
A scholarship can be awarded for inmates who distinguish in academic courses or vocational trainings.
Education is available for all prisoners
There are enormous disparities between men and women even if the law provides the right to education for everyone without distinction of gender.
In the period between 2016 and 2017, no female inmate graduated from a university programme, whereas 31 men graduated only in 2017.
The prison service implements measures to fight illiteracy
yes
Foreign prisoners are the main beneficiaries of literacy courses.
Prisoners are allowed to pass diplomas and entry examinations
The most popular academic fields are socio-political studies and literature. A small percentage of men graduated in two disciplines like agriculture and science or computer science and engineering.
Number and percentage of prisoners enrolled in vocational training
i
2018
/ Ministry of Justice, "Corsi proffesionali", 30 June 2018.
Vocational training is provided
Young offenders detained in IPMs are generally offered vocational training and other types of activities.
A vocational training to become sommelier or wine steward is organised in Lecce Prison. These courses are part of a programme that gives inmates new skills and helps developing a bond between the institution and the region (that is known for its negroamaro grapes). The programme has been enthusiastically accepted by inmates. In eight lessons, 30 men and women, divided into separate groups, learnt how to taste, choose and serve local wines.
Vocational training is available for all prisoners
Distance courses are available
The project "eWriting" was launched in 2017. This project (that comprises 15 lessons) allows inmates to take online creative writing workshops with professionals. 60 participants, including 15 women and inmates from high security regime took part to the project.
The prison population has, in general, few economic and cultural resources.

On the 31st of June 2018, 614 inmates had a higher education diploma; 5,208prisoners had a level of education equivalent to the baccalaureate; 18,813 had completed middle school; 6,649 had stopped at the end of primary school; 950 had no diploma and 1,019 were illiterate. For 25,506 inmates, the academic level was not been identified. Foreign inmates were 19,868.
Access to information
Prisoners are allowed to keep themselves informed regularly on public affairs
varies depending on detention regime
Inmates can usually communicate freely with the media, except when they have a specific prohibition imposed by a judge.
Prisoners have access to a television
Inmates can watch TV in their cells or in common areas. Satellite channels are usually not accessible.
Prisoners have access to a radio
Prisoners have access to the press
Prisoners can purchase newspapers and magazines and, in some cases, pornographic magazines. Many prisons have their own newspapers and radio-stations.
The prison service allows access to Internet
The Ministry of Justice intended to improve the access to the internet in 2017. This project failed to provide significant changes. Some exceptions can be made for distance learning courses or for communication with relatives via Skype. In Giudecca prison, some women have been allowed to do homework with their children through the internet.
Inmates can usually communicate freely with the media, except when they have a specific prohibition imposed by a judge. In recent years, the penitentiary administration has not prevented journalists, even television crews, to enter prison facilities and interview inmates.
Religion
The most represented religions are Catholicism (55.7% of inmates) and Islam (34.4%). Many inmates prefer not to declare their religion.
Prisoners are free to practice their religion and follow their beliefs
The practice of religion is so far rather well regarded by the administration. The major obstacle to the full enjoyment of this constitutionally guaranteed right is the lack of suitable places.
The prison administration often does not provide religious assistance to foreign prisoners who practice a different cult than Catholicism.
Muslim prisoners often do not have adequate spaces for religious practices.
In most cases, such religious assistance is provided on voluntary basis by external participants.
Dedicated places of worship are available
All prisons are equipped with Christian Catholic confessional premises, attended by Catholic priests.
Antigone has observed (during the visits to 86 facilities) that only 20 prisons had spaces for no-Catholic religions. This means that in 77% of institutions inmates do not have a place to pray except from their cells.
There are chaplains in the prisons
In 2015, the prison administration signed a Memorandum of Understanding with the Union of Italian Islamic Communities (UCOII), authorising entry to imams in eight facilities. The initial intention was to ensure the right to worship and at the same time prevent radicalisation inside prisons (based on the idea that an official imam can counteract the influence of some prisoners-leaders preaching jihadist ideologies).
Imams sometimes need this expressed authorisation to enter prison. As of 2017, there were only 47 authorised Imams despite a large number of Muslims inmates.
The prison service remunerates the chaplains
varies depending on the religions
The prison administration remunerates Catholic chaplains, in agreement with the Vatican.
Other religions do not receive financial support from the prison administration and the presence of chaplains is therefore reduced. Services are provided on a voluntary basis.
The surveillance policy is organised on three levels - identification of the signs, placement of the already radicalised inmates in special blocks and implementation of deradicalisation methods (monitoring after the release from prison).
Radicalized inmates' are separated from the rest of the prison population in order to avoid proselytism. Separation from non-radicalised inmates does not always work. Four women convicted for terrorism-related offences were placed together in the female block of Rebibbia prison (Rome). One of the women held particularly radical beliefs and exerted her influence on the rest of the group. The National Guarantor visited them twice and noticed significant negative changes in their behaviour during the second visit1.
In 2017, the number of inmates under surveillance for radicalisation increased compared to the previous year - 506 against 365 in 2016.
The Ministry of Justice has developed several "indicators of radicalisation" resulting from guidelines defined at a European level.
These indicators vary from the frequency of prayers to the growth of a beard, or to undisguised joy after jihadist attacks. However, radicalised prisoners have recently adopted a low-profile that makes it difficult to identify them.
The Ministry of Justice has defined three psychological profiles for radicalised or potentially radicalised inmates:
Inmates who are in prison for offenses related to Islamic extremism-related terrorism, without distinction between accused and sentenced persons.
Regular inmates who "share an extremist ideology and are charismatic".
Inmates considered "easily influenced" or "followers".
The Central Investigative Unit (NIC) carries out the monitoring in collaboration with the Anti-terrorism Strategic Analysis Committee (CASA). The information about life inside prisons and contacts with the outside world are analysed monthly.
External actors
Individuals or organisations from the outside are allowed to participate in prison activities
yes
People and different associations can participate in the organisation of activities in prisons on a voluntary basis.
Authorisations for external actors to take part in prison activities are provided by
the warden and the sentencing judge
Anyone who wants to be a volunteer must submit a written request to the warden, with their personal information and their reasons to wanting to be a volunteer. After examining the application, the warden should transmit it, along with his opinion on it, to the sentencing judge for approval. If the volunteer is a member of an association, the authorisation is given through a specific agreement (a yearly authorisation). The warden controls the volunteer's work and behaviour. If the warden detects violations of the internal rules, he/she can suspend this authorisation.
The main organisations authorised to enter prison are the non-profit organisations. Some of the main activities organised by non-profit organisations are legal support, sport recreation, cultural activities, religion assistance and support for the families.
For instance NGO Bambini Senza Sbarre helps maintain family ties between children and their incarcerated parents. They have introduced different projects like "La Partita con Papà" (The Game With Dad). The project consists in organising football matches that provide rare moments for families inside the prison facilities.
Another example is the "Yellow Space Project", in Bollate prison and in Lecco prison, that aims to prepare and support children for meetings with their imprisoned parent, assisted by specialists. Those associations, with their intervention, intend to palliate the lack of material goods. They also want to provide training workshops for staff and legal information for inmates.
Volunteers are very present inside prisons. They are generally not financed by the State. The only association authorised to enter prisons with the purpose of observing conditions of detention is the association Antigone. It receives no public funding from the State. Antigone's funding comes partly from the European Union and partly from private funds.
During recent years, more and more women are becoming volunteers in rehabilitation programmes for inmates and ex-offenders. Volunteers help them recover from the so-called "prison syndrome". Inmates and ex-offenders are hired by women that run restaurants, ateliers, hotels and catering services. NGO Antigone is not allowed to communicate with inmates during its visits.
Financial resources
Prisoners are allowed to make use of financial resources
Financial resources are accessible
Financial resources should be deposited in a special bank account.
Inmates can receive money by:
Postal order - the order is addressed to the warden with the full name of the recipient. The sum is deposited by the administration on the inmate's personal account.
Money delivery at the counter - money is deposited during family visits with the agreement of the penitentiary administration.
Credit on the prison Direction's transaction account - the family must indicate the name of the recipient. Not all prisons accept this type of payment.
Inmates can send money to their families (350 euros per month)1.
---
Ministry of Justice, "Inviare soldi a persona detenuta", August 2017. ↩
Destitute prisoners receive financial or in-kind support
The penitentiary administration does not supply financial help for destitute inmates. It only gives food and a minimum of hygiene products.
All inmates must pay for their maintenance expenses (cost of food, bedding and kitchenware). If an inmate displays an adequate behavior or has financial issues, the sentencing judge can order the release of these costs.
Expression of prisoners
Prisoners are allowed to discuss matters relating to their conditions of imprisonment
Inmates can communicate with the penitentiary administration through 'domandine'. These are used for all types of requests, including meetings with prison chaplains, educators, volunteers and directors and to purchase goods.
Prisoners have the right of association
Prisoners have the right to vote
People convicted for criminal offences against the State or the judicial system, or sentenced to at least three years of imprisonment, "lose the right to vote".
Prisoners can participate in radio programs. Antigone curates a national radio broadcast called 'Jailhouse Rock'.
"Ristretti" is a journal about daily life in prison edited by inmates.