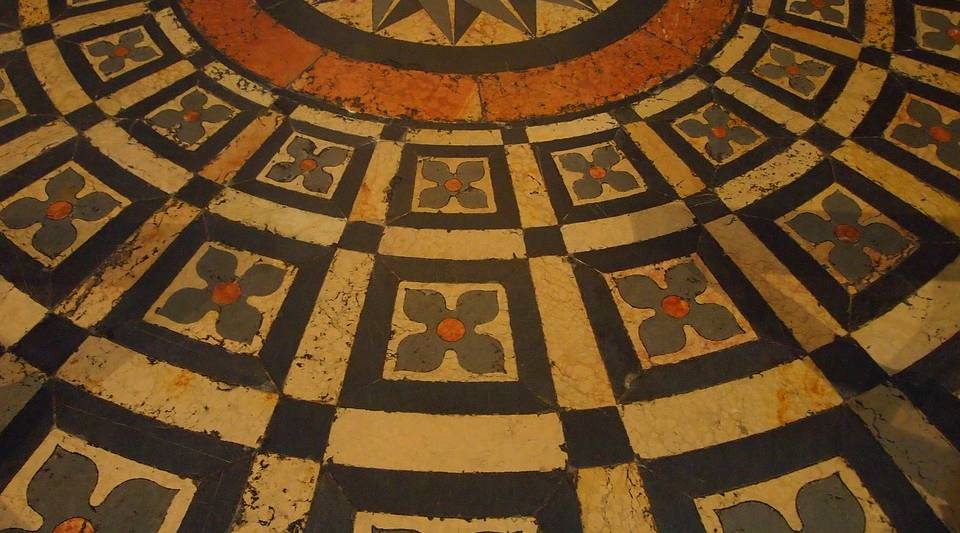 Back to map
Italy
Capital city —

Rome
Incarceration rate (per 100,000 inhabit…

Homicide rate (per 100,000 inhabitants)

Name of authority in charge of the pris…

Total number of prisoners

Average length of imprisonment (in mont…

Total number of prison facilities

An NPM has been established

Number and percentage of female prisone…

Death penalty is abolished
+
Living conditions
Accommodation
The law establishes a minimum standard for living space per prisoner
yes, 5m² for multi-occupancy cells
Single-occupancy cells should provide at least 9m² per person.
The size of cells varies according to the institution. The area occupied by furniture and beds is taken into account.
The standard size for all different types of cell accommodation is generally not respected in practice.
Prison authorities set, in reality, a threshold of 3 to 4m² per person. This was done after several findings of violations from the ECtHR in cases where the space provided was below these measures, such as Torreggiani v. Italy.
16% of the prison population (i.e. 9,267 prisoners) were accommodated in cells of less than 4m² of living space per inmate as of April 20161.
Prisoners are accommodated in single cells
no, most commonly 3-6 persons per cell
Prison cells can be individual, for two or three people and, in some rare cases, for seven to eight people.
Despite laws requiring single or double cells, many inmates are still placed in dormitories because of the overpopulation.
For example, a cell built to host one person can accommodate three.
Placement in individual cells can be used as a disciplinary sanction or to reduce the possibility of self-harm and dangerousness of inmates with psychological disorders.
Prisoners sleep on
All prisoners are provided with a bed and a mattress, and cells are usually equipped with chairs, tables and wardrobes.
There is a window in every cell. They can be entirely open but additional bars or grids are always present.
Windows are narrow in order to prevent prisoners from throwing objects through them. They are often covered by mesh and an artificial light is switched on during the day.
For example, the National Guarantor, during his visit to Teramo prison in 2017, noticed that in high security blocks the windows of cells and common areas were shielded, which reduced significantly the passage of natural light and air.
The cells/dormitories are provided with electric lighting
Inmates are allowed to install one by themselves.
The cells/dormitories are equipped with heating and/or air conditioning
Many cells are made of concrete, which makes them very cold during winters and very hot during summers. They are not equipped with air-conditioning.
According to the observations of Antigone, heating inside cells is insufficient in some prisons and they lack hot water and showers.
Prisoners can smoke
in their cell/dormitory
in communal areas
Inmates can only smoke e-cigarettes inside their cells.
The Caltagirone prison was built in 2002. Cells are generally in good conditions. They usually accommodate two, three or five prisoners. They are all well above 3m2 per person, some with bunk beds on two levels, others with normal beds. They are equipped with a small kitchen and a bathroom. Toilets are separated and there is a shower with hot water. Except for some small infiltrations of humidity, the conditions are good.
Hygiene
Prisoners have access to water
Showers are located in the cells/dormitories
Access to showers:¶
Access to showers may vary depending on the facility, unit or even cells within the same prison.
Inmates can take showers two or three times per week. They must queue for long periods before they can shower. In some cells, there is no running water during summer.
Hygienic conditions in showers:¶
When showers are located inside the cells, hygienic conditions are generally better (cleaner and with less humidity). However, showers are mostly collective.
The presence of mold due to humidity has been reported, most notably in humid environments.
In Teramo prison, showers in the female block are accessible at a strictly defined schedule, from 8:30-11:30 and 14:30-15:30, slots of time that overlap with those scheduled for the walk in the country yard. The shower room in the prison is in poor conditions.
Out of the 86 facilities visited by Antigone in 2017, 50 had no showers inside the cells.

In Seramo prisons, there is mold on the walls and no ventilation due to lack of windows. There is no hot water.
In Taranto prison the conditions are deplorable; there are mould and damp stains on the showers walls.
In four other facilities visited by Antigone in 2017, there was only one low wall as a separation.
Types of sanitary facilities
Sanitary facilities are clean, adequate and accessible
According to Italian legislation, toilets should be placed separately but within cells. Antigone's delegations have monitored facilities were these provisions are not respected.
The prison service provides personal hygiene products free of charge
According to the law, toilet paper, cleaning products and sanitary napkins for women must be supplied. However, this provision is not respected due to the lack of funding. Volunteers often help by purchasing needed products.
The prison service provides cleaning products free of charge
Beddings are refreshed
Bed linens are usually changed weekly or at least bi-monthly.
Inmates are allowed to receive clothes from family and volunteers. Nevertheless, the law states that the prison administration should provide clothes to destitute prisoners.
In order to avoid class differences to emerge, expensive clothes are not allowed in prison.
There is also a barber and hairdressing service for men and women.
Many prisons have internal laundry services, which usually offer work opportunities for inmates. Prisoners can also use the laundry services to wash their own clothes.
Inmates are expected to clean their own cells. Collective areas are cleaned by the inmates appointed by the prison administration. These tasks are considered as work.
The organization of waste management differs from one facility to another. Reports from health authorities and from Antigone itself do not indicate any problems related to waste management. Waste sorting is also very common.
Food
Drinking water is free and available in all areas of the facilities
no
The National Guarantor (NPM) has noticed there is no access to water in some prison facilities.
During a visit to Santa Maria Capua Vetere prison in 2016, there was no connection to the source of water. Inmates received water in small quantities (two litres per person and per day). This situation lasted for several years and created tensions between inmates during summer.

From 3 to 9 November 2017, the NPM visited Nuoro prison. The delegation noticed that the quality of drinking water was inadequate because of the deterioration of the water pipes. Water samples for examination were collected.

During a visit to Umbria Marche prison in 2018, the delegation noticed that the facility was lacking drinking water. The prison administration was interrupting the access for five hours per night because the facility was being renovated1.

---

National Guarantor for the Rights of Persons Detained or Deprived of Liberty, "Norme e normalita. Standard per l'esecuzione penale detentiva degli adulti", 29 January 2018, p.25-26 ↩
Number of meals per day
Four meals are served to minors.
Daily cost of meals per prisoner
Food services are managed by
prison staff and external companies
The prison administration is responsible for food provision. External companies employ inmates.
The prison service is required to meet nutritional standards regarding quality and quantity
Nutritional standards are defined by the National Health Department. A commission of prisoners supervise meal quality and preparation. Compliance with these nutritional standards varies from prison to prison.
In Busto Arsizio prison, there is no adequate cold room. Moreover, the only refrigerator showed an internal temperature of more than 14 degrees, which is not appropriate for food storage.
The prison service provides food that respects special dietary needs
The meals are varied. Religious diets and other requirements are taken into account. The quantity, quality and variety are considered good. During Ramadan, Muslim inmates are allowed to eat after sunset and they are given raw food that can be prepared at night.
Prisoners eat their meals in
Prisoners can buy food products
Inmates can purchase goods, including food and beverages, from the list provided by the warden (Ufficio Matricola), in the prison shop (run by an external company).
Prisoners can have access to a refrigerator
Prisoners are allowed to cook in their cells or in a shared space
It is allowed to cook but not compulsory. Cells may be equipped with a portable stove.
Prisoners are allowed to receive food parcels
Antigone has not identified cases of corruption within prison. The only formal way in which prisoners can improve their living conditions is through the prison canteen and the reception of food parcels.