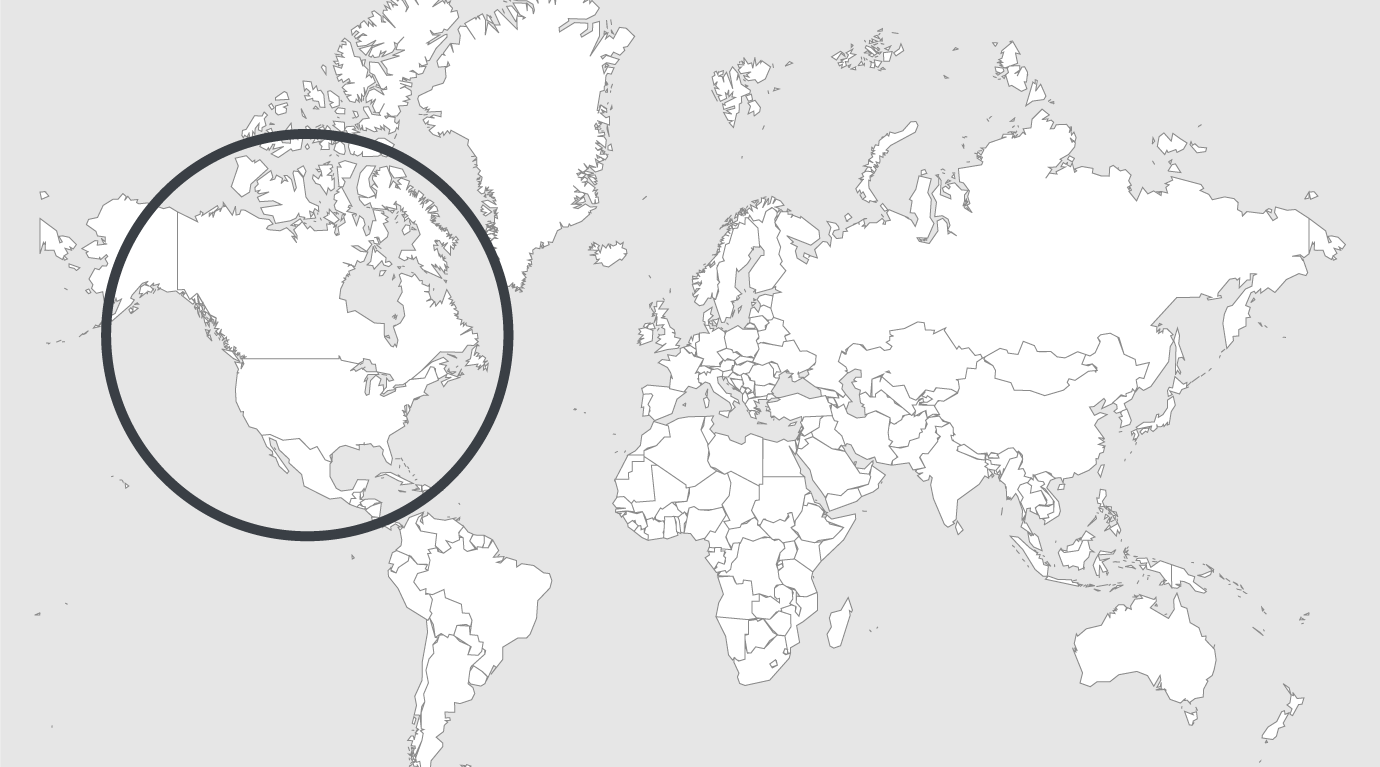 Topics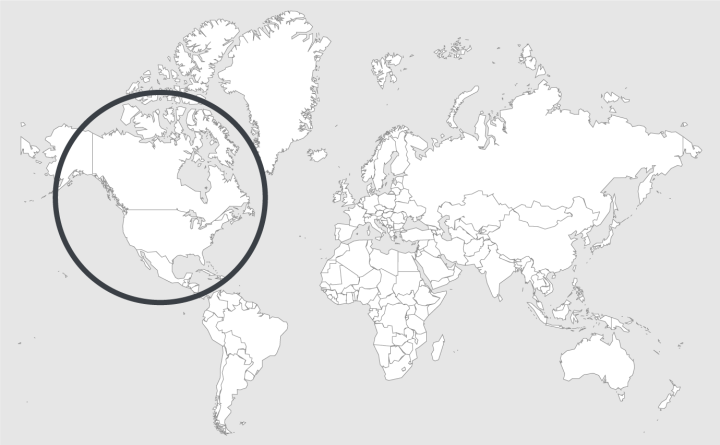 Source — The Appeal
Read country-profile
USA: what happens when prison "lifers" get a chance at healing and redemption?
To the state of California, Antonio Cruz is a murderer, permanently defined by the night in 1997 when he took a rival gang member's life.
Back then, Cruz was a wiry 16-year-old growing up in South Central Los Angeles. Now 38, he spent an October afternoon seated in a ring of blue plastic chairs assembled in a sterile family visitation room inside Centinela State Prison, a high-security facility that sprawls across 2,000 acres of scorched desert in California's Imperial Valley. Like many of the men in the circle, Cruz has been sentenced to life. The group had gathered to talk about who they were when they committed the crimes that landed them in prison—and how they've changed since.
"I was raised in a dysfunctional home, a violent home, where everything was addressed in violence," Cruz said. "I was traumatized because my father passed away, and I didn't have the emotional, educational, and physical support I always wanted. As a result I was lost."
When Cruz was just 4 or 5, his father was murdered, leaving his mother to raise him and his three sisters. With few outlets to help him cope with his trauma, Cruz said he channeled his pain and anger into the "criminal gang mentality." Gangs provided a semblance of camaraderie and social support, and they dealt with issues using violence, a language fluent to Cruz. When Cruz wanted something, he was taught to take it. He admitted he was irresponsible, impulsive, and selfish—not exactly unusual behavior for a teenager. But in his neighborhood, it happened to be much easier to get a gun than it was to get help.
Eventually, a conflict between gangs erupted in gunfire and Cruz fired a shot that killed a young man. He was convicted of first-degree murder and sentenced to life in prison. Cruz has been incarcerated for more than two decades filled with suffering, reflection, and now, he said, clarity and purpose.
"I finally know that I do not need everything I wanted back then," Cruz said. "And everything I wanted, I already have today—it's you guys."
Cruz looked around the circle and thanked the men for their support. He vowed to be a "conducive force," to set an example for them and to honor his victim.
"I now know that he was much more than just a gang member—he was someone's son," Cruz said. "I will live the rest of my life honoring that life."
Cruz didn't reach this milestone of growth and understanding alone. Other men in the circle shared their own stories of childhood trauma or unstable households pushing them toward criminal behavior. "Hurt people hurt people," a few of them said. Some recalled turning to gangs in search of power, status, or community. Regardless of the circumstances that preceded their crimes, they all said they were eager to prove they can contribute positively to society.
Earlier in the afternoon, these men and a few dozen others took part in a rare celebration at Centinela, complete with lukewarm pizza, sheet cake, and for some participants, including Cruz, hugs from family members. It was a graduation ceremony of sorts, meant to mark their completion of a program designed to facilitate self-evaluation, accountability, and healing—the kind that Cruz and his companions have demonstrated—to help them live more positive lives, both during and after their incarceration.
This prison "inreach" program was launched in August 2017 by the Anti-Recidivism Coalition, a Los Angeles-based nonprofit that serves formerly and currently incarcerated people. The course is run by the coalition's Hope and Redemption Team (HART), a group of former "lifers"—all paroled after being sentenced to life in prison—who are now dedicated to helping other men still behind bars.
HART's three workshops use a peer-to-peer model for rehabilitation, creating a safe space for participants to confront the root causes of their behavior and develop positive coping skills. In just over two years, HART has served more than 3,000 individuals across eight state prisons, with more than 1,000 people often on the wait list.
In July, HART held another graduation at Calipatria State Prison, a maximum-security facility in the desert east of the Salton Sea, more than a two-hour drive from San Diego. Around 80 men, their baggy light blue clothes emblazoned with yellow letters identifying them as "Prisoner," filed into a room nearly identical to the one in Centinela.
Like a high school or college graduation, the men were called up one by one to receive a certificate and a handshake from state Senator Holly Mitchell, a Democrat from Los Angeles, who attended the ceremony as a guest speaker.
"It warms my heart to see brotherhood and your families here today," she said.
But Mitchell acknowledged that policymakers must do more, not only to support the HART graduates, but to expand the promise of life after prison beyond the lucky few who are accepted into programs like this. "We're working hard in Sacramento to give you the opportunities and tools you need to get there," she said.
Hope and redemption are relatively new themes in prisons like Calipatria and Centinela. For decades, California district attorneys and judges packed state prisons using aggressive prosecution and extreme sentencing schemes eagerly passed by tough-on-crime lawmakers. Many of the people they locked up, disproportionately young Black and Latinx men, faced such long sentences that it was hard for them to envision ever getting out. As a result, many of the HART participants said they saw little reason to get involved in self-help programs meant to prepare them for life after prison. Some were convinced that day would never come.
"When California had the old tough-on-crime, lock them all away approach, the people on the inside lost hope," Calipatria's warden, Warren Montgomery, said in an interview. "We dehumanized them and devalued their lives, and what was their motivation to live? There were no success stories to talk about."
More recently, state lawmakers have passed a slate of reforms reducing certain sentences, and giving some incarcerated people a better chance at getting out of prison earlier. Legislation has also provided relief for some individuals who received lengthy sentences as juveniles, following research that has shown the adolescent brain is not fully developed.
These changes are a lifeline for HART graduates, said Raymond Madden, Centinela's warden.
"Just five years ago, the chances of many of you getting out of prison were pretty slim—if you had a life sentence, that was it," he told the men. "The light at the end of the tunnel is actually a light now, not just a little candle flicker."
Inside Calipatria, Montgomery sees the men in HART "developing a persistent hope" that they, like the mentors they work with, "can be the next success story." Before, "they were not able to dream about anything outside these walls," he said. "Now they picture themselves as the Little League coach, the father who is home, the neighbor people don't have to feel threatened by."
Read full article