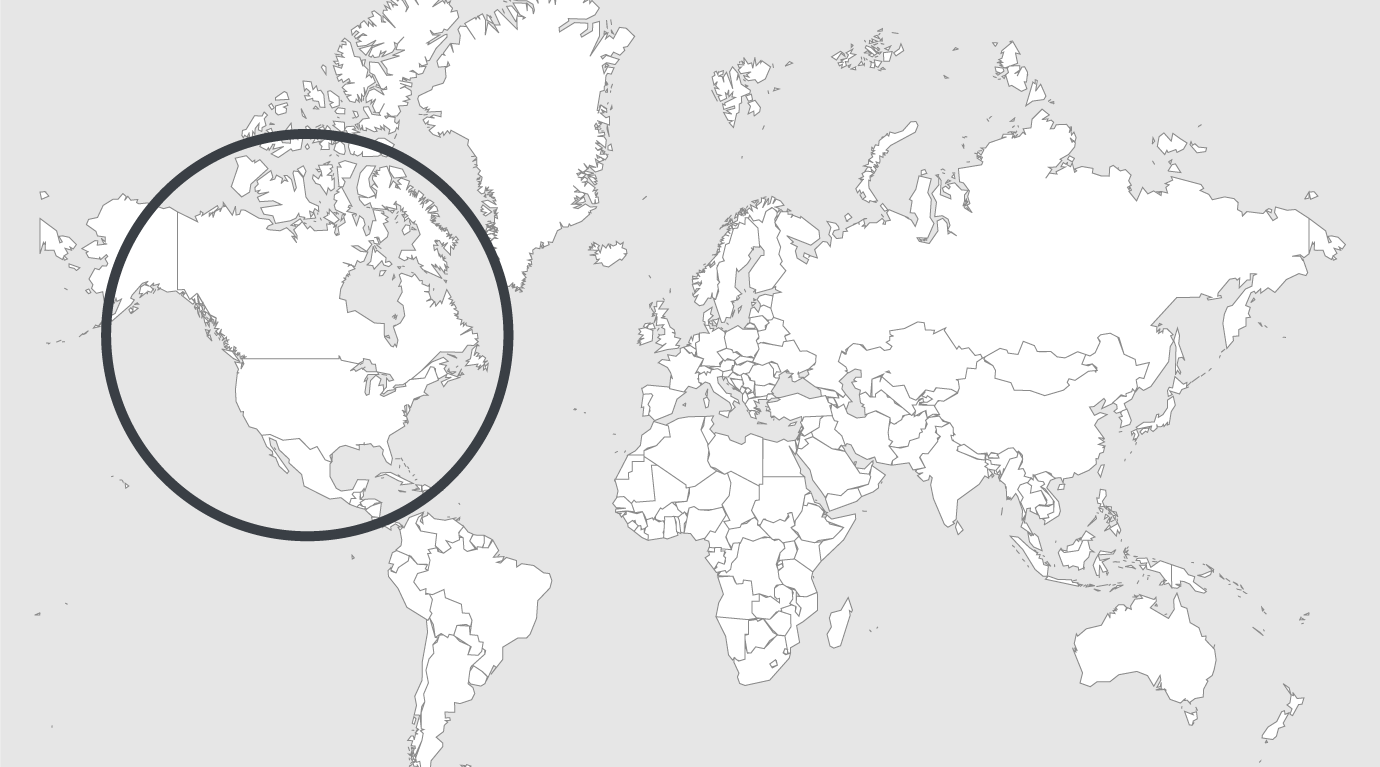 Explore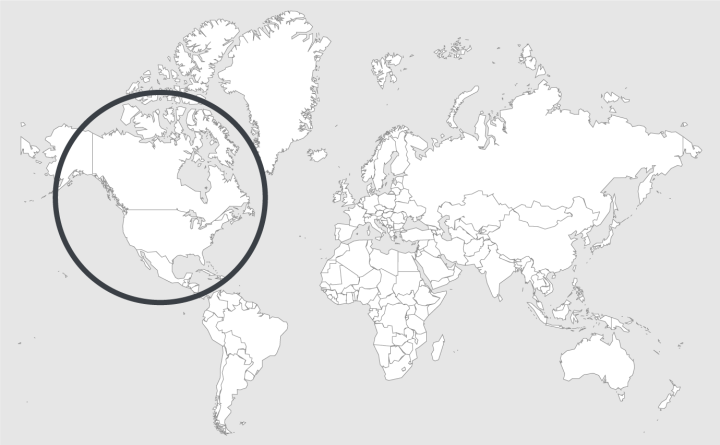 Source — The Appeal (12/05/2020)
Read country-profile
USA: cleaning supplies are so scarce at this arizona prison, detainees are using shampoo and menstrual pads, lawsuit says
The plaintiffs want an independent expert to assess whether the facility has implemented social distancing measures, testing procedures, and hygiene practices adequate enough to reasonably protect detainees from contracting COVID-19 while in custody.
No one seems to be cleaning the phones at CoreCivic's correctional complex in Florence, Arizona, Maria Guadalupe Lucero-Gonzalez said—so she wipes them down with wet menstrual pads before she calls her loved ones. It's been almost a year since the 50-year-old mother of three was convicted of illegal reentry and sent to CoreCivic, and, she says, almost a year since she received any treatment for her kidney cancer.
As the COVID-19 outbreak spreads throughout the Florence complex, with at least 20 positive cases to date, Lucero-Gonzalez fears she might not make it out alive. Her account was included in a federal lawsuit filed Friday against the warden, Kris Kline, the U.S. Marshals Service, and the Bureau of Prisons on behalf of Lucero-Gonzalez and four other incarcerated people with serious medical conditions.
"I recently asked to see a doctor because I have developed a fever and cough," Lucero-Gonzalez wrote in a declaration included in the lawsuit. "I am very scared. … I am in delicate health and am trying to survive in these difficult conditions."
Lucero-Gonzalez is one of thousands of federal detainees facing dangerous conditions at the Central Arizona Florence Correctional Complex, according to the lawsuit, brought by the American Civil Liberties Union and the law firm Perkins Coie. Up to 14 people are crammed into one cell at a time and guards have mocked detainees for wearing protective masks, the lawsuit says. Like many incarcerated people, the men and women held at the complex in Florence—most of whom are awaiting trial and have not been convicted of a crime—say they are unable to follow social distancing guidelines or access adequate cleaning supplies, putting them at far greater risk of contracting the virus.
None of the defendants have yet responded to the complaint, and a judge has not yet ruled on the plaintiff's motion to have an independent expert evaluate the facility.
Private prison giant CoreCivic runs the facility in Florence, about 60 miles southeast from Phoenix, and houses prisoners for the U.S. Marshals Service, Immigrations and Customs Enforcement, and the Federal Bureau of Prisons.
The warden did not respond when asked for his response to the allegations made in the lawsuit. The Bureau of Prisons declined to comment on pending litigation. A spokesperson for the U.S. Marshals Service said, "These facilities are responsible for the medical care that USMS prisoners receive, and they work closely with state health departments and the Centers for Disease Control and Prevention to ensure that infectious diseases are promptly identified and treated. All training protocols, quarantine decisions or policy adjustments are made at the facility level."
Ryan Gustin, a spokesperson for CoreCivic declined to respond to the allegations directly, citing a policy of not commenting on pending litigation, but said the company is taking steps to prevent the spread of COVID-19 in their facilities by screening employees for signs of infection, asking staff to "encourage appropriate social distancing," and providing staff members with face masks.
Gustin also said that CoreCivic facilities are adhering to CDC recommendations for cleaning and disinfection during the COVID-19 outbreak and "have adequate supplies to support these intensified cleaning and disinfecting practices."
Yet detainees at CoreCivic's Central Arizona Florence Correctional Complex, and the lawyers who represent them, say that's not the case.
Declarations from five incarcerated people and Christina M. Woehr, assistant federal public defender in Tucson, included in the lawsuit filed on Friday describe an environment where cleaning supplies are so scare detainees have resorted to using the very limited amount of personal soap and shampoo they are given weekly to clean their own cells, showers, and common areas.
"We receive only a small amount of soap and shampoo. We do not receive either hand sanitizer or cleaning supplies to clean our pods, cells, cups, or dishes," said Claudia Romero-Lorenzo, who has been charged with illegal reentry and is awaiting sentencing. Romero-Lorenzo, 39, said she is a mother of three and has been diagnosed with leukemia. She has not received treatment since being incarcerated, she said.
"Because we do not receive these cleaning supplies," Romero-Lorenzo wrote, "I often use my own soap or shampoo to clean things like cups and dishes. Because I use my soap and shampoo for both personal hygiene and cleaning, I sometimes run out of soap or shampoo."
Romero-Lorenzo works at a sewing workshop with four other people at the CoreCivic facility in Florence. She and the other detainees work closely together, often sewing and cutting the same piece of fabric at once, she said. The tools are shared, she said, and they are not disinfected.
Tracy Ann Peuplie, a 49-year-old suffering from asthma and spinal stenosis, is also awaiting trial for drug offenses in Florence. She said she lives in a pod with about 80 other people, and the detainees themselves are responsible for cleaning the pod.
"We are given one bottle of pink liquid to clean the entire pod and all the cells," Peuplie wrote. "This cleaning solution runs out every day before the pod and all the cells are cleaned. When we clean, we are not given personal protective equipment, like gloves. The showers are cleaned twice a day, and the pods are cleaned once or maybe twice a day. We do not have access to disinfecting chemicals, cleaning supplies, or wipes."
The plaintiffs in the federal lawsuit are asking the court to send an independent expert into the private prison to assess whether the facility has implemented social distancing measures, testing procedures, and hygiene practices adequate enough to reasonably protect detainees from contracting COVID-19 while in custody. If the conditions are inadequate, the plaintiffs are asking the court to order the warden and others to implement recommendations from the expert to reduce the spread of COVID-19 in the facility.
Across the country, correctional facilities have become hotspots for COVID-19 outbreaks. Correctional institutions account for six of the 10 single-largest sources of known coronavirus cases in the United States, according to data gathered by the New York Times. At Marion Correctional Institution in Ohio, where mass testing was made available, more than 80 percent of the facility's total population has tested positive, as have 177 staff members.
It remains unclear just how many of the 4,000 detainees at the CoreCivic facility in Florence have been tested. In a statement, CoreCivic said, "Questions about COVID-19 testing and how it relates to the overall populations at Central Arizona Florence Correctional Complex should be directed to our government partners."
The U.S. Marshals Service said it was unsure why CoreCivic said it was responsible for that information, but that it would try to find out how many of the 3,000-plus detainees in USMS custody at the Florence complex have been tested for COVID-19. BOP did not respond when asked to provide information on how many Florence detainees in their care have been tested, and a spokesperson for ICE said it does not have local testing numbers. A spokesperson for the city of Mesa did not respond, nor did the warden or the spokesperson of the CoreCivic facility.
Four hundred people at the facility are currently in quarantine. Thirteen detainees have tested positive for COVID-19, while seven employees have contracted the virus. Yet the facility's method of quarantining detainees has left some concerned for their safety.
According to declarations from Woehr and several detainees, when people are first brought to the CoreCivic facility, they are placed in a "quarantine room" with others who have recently arrived. They are then held in the room for 14 days before being moved into pods alongside the rest of the prison's population. At least one detainee said his group had been mistakenly released from quarantine and allowed into the general population for a few hours before being told to return to quarantine.
Woehr, the assistant federal public defender, relayed several stories from detainees in her declaration. One of her clients was residing at a halfway house when he was arrested toward the end of March for allegedly possessing a tobacco product—a legal substance that was against halfway house rules. Another client had been released awaiting trial for roughly a year, but was arrested in late March for going for a walk, violating the terms of his home confinement, Woehr said. Both men are now incarcerated at the Central Arizona Florence Correctional Complex.
"What we are hearing is incredibly dire," said Chase Strangio, staff attorney with the ACLU. "If there's no way in this structure to prevent the spread of COVID-19, then there would need to be some reduction in the population. … We want to make sure an arrest doesn't turn into a death sentence."