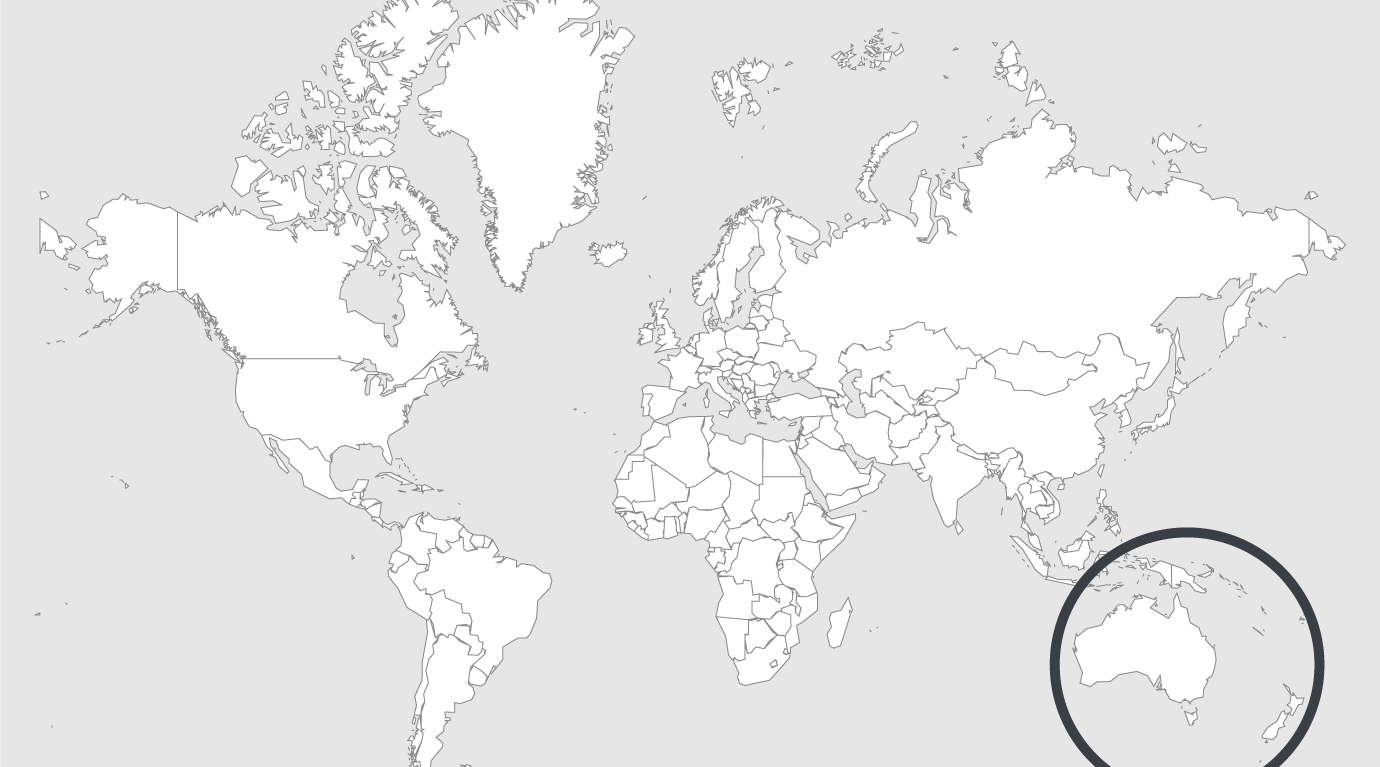 Topics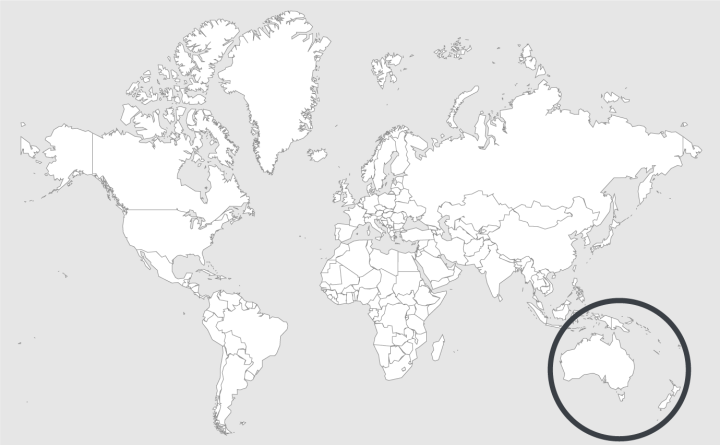 Source — ABC
Read country-profile
Australia: why are our prisons full of domestic violence victims?
Every year, more and more women are being crammed into Australian jails, yet we rarely question why.
As we lap up fictional versions of female incarceration on our television — the glamorous inmates in cult hit Orange is the New Black or grittier local versions in the award-winning Wentworth — an unprecedented number of women are steadily flowing into the blunt brick prisons dotting our suburbs.
And an overwhelming majority of them have one underlying experience in common.
Consider this: Over the past decade, the total number of people behind bars in Australia has skyrocketed, rising by almost 40 per cent since 2013, and 56 per cent since 2008, according to ABS data released earlier this month.
But while men continue to make up the majority of the prison population (92 per cent), the number of women being incarcerated is increasing at a significantly higher rate: a staggering 85 per cent over the past 10 years. Indigenous women account for much of that growth.
The latest national snapshot of prisoners in Australia shows that as of June 2018, there were 3,625 women in custody, up 10 per cent in just one year. A third of female prisoners — 34 per cent — were Aboriginal and Torres Strait Islander, despite Indigenous women comprising just two per cent of the broader female population.
More than a third — 37 per cent — of all female prisoners were on remand, or un-sentenced, and almost half (47 per cent) had been incarcerated previously, rising to 64 per cent for Indigenous women.
Behind these figures, though, is one often-overlooked fact: an overwhelming majority of women in prison are victims of domestic violence, with evidence suggesting between 70 per cent and 90 per cent of incarcerated women have been physically, sexually or emotionally abused as children or adults — an experience experts say frequently leads to their offending and criminalisation.
And once in the system, they are likely to return.
The costs of incarceration
"It's confronting to think about, but we have to ask ourselves whether we'd need prisons for women at all were it not for family and domestic violence," said Elena Campbell, associate director of research, advocacy and policy at RMIT's Centre for Innovative Justice.
"Family violence is the experience that probably contributes most directly to women's trajectory towards offending, so if we made an effort to respond more effectively to men's violence against women and children … perhaps we wouldn't need to spend more and more money on incarcerating those women."
It is crucial to note that the stats are even bleaker for Aboriginal women, who are 35 times more likely than non-Indigenous women to be hospitalised for family violence-related assaults and are incarcerated at 21 times the rate of non-Indigenous women.
Experts say there are a number of historical contributing factors. "The effects of colonisation, attempting to annihilate our culture and connection to land, the acts of genocide and the forced removal of our kids have all contributed to putting more [Aboriginal] women behind bars," said Antoinette Braybrook, chief executive of Djirra, an organisation supporting Aboriginal women experiencing family violence in Victoria.
"When you create environments where people are less equal or more marginalised then you create a situation like we see today — high levels of violence experienced by Aboriginal women, high numbers of children removed from their mothers, increasing numbers of our kids in youth justice and our women being the fastest growing prison population in the country."
So what is going on? Why is the number of women in prison increasing so rapidly — surely it cannot be that we have become innately more inclined to crime? Why are so many of them victims of abuse, and how might their trauma have paved the path to incarceration?
Why has this problem continued to fly under the radar — and why are so many survivors still reluctant to speak out — despite numerous reports and calls for urgent action over the past few decades? The cost of inaction is soaring.
In an ongoing ABC News investigation, we will be examining in depth the major factors leading to women's imprisonment — particularly why so many have experienced sexual and domestic violence — why policymakers have, according to advocates, largely ignored the crisis, and what can be done to arrest the increase.
Family violence: a pathway to offending
There are several major and insidious reasons why women who have survived domestic abuse end up in jail. The first is homelessness. "Family violence is the biggest contributor to women's homelessness but homelessness in turn is a huge driver of women's offending," said Elena Campbell.
"Family violence can also be the factor that sets people on a path towards a range of other behaviours and issues that can contribute to offending: for example, alcohol or other drug abuse — often a way of self-medicating or coping with trauma — mental illness, even gambling, which can be sought as respite from abuse."
Homelessness, for instance, was recently cited by lawyers and prison support workers as the key reason why an alarming number of women who used to live at the Gatwick Private Hotel in Melbourne have wound up in jail following the sale of the former rooming house to Channel Nine for its home renovation show, The Block.
Numerous studies have detailed the links between poverty, homelessness and incarceration, with national research in 2012 finding more than half of women in prison had been sleeping rough or living in short-term accommodation in the month prior to being incarcerated.
Those exiting prison are also at greater risk of homelessness, with one study of women leaving prison in Victoria finding those who were homeless on release were more than twice as likely to have returned during a two-year period.
"Many of the women we see in prison in Victoria are there for offences that relate to poverty and homelessness … Many are there for drug-related crimes," said Antoinette Braybrook.
"[The] women we work with are dealing with a lot of trauma — from family violence, having their children taken away, often inter-generational trauma. So they resort to self-medicating to take away the pain and feel numb or free, just for a moment."
A second, more direct way women's experience of domestic abuse can contribute to their criminalisation is when, as Ms Braybrook said, "she is forced by a violent partner to take the blame for his crime, or where she finally cracks after facing years of violence and fights back."
In several Australian cases, women convicted of killing their current or former partners have told police and courts they acted in self-defence, often after having endured sometimes decades of abuse.
In a recent study of incarcerated Aboriginal mothers in Western Australia, many participants linked their experience of victimisation to their own retaliatory violence.
One inmate, "Louise", who said she was charged and imprisoned for stabbing and injuring her former partner, described being attacked by him after she got out of the shower one evening: "He stalks me and rapes me and I've had to do the time," she said.
When prison is a 'safer' place
Yet for many women behind bars, a prison cell can often feel like a safer place to be than in the community, with some interviewees in a recent ANROWS study reporting that going to jail was a way to escape domestic violence.
"For some women, [going to prison] will be the first time they've had the chance just to breathe, and feel safer", said Charlotte Jones, general manager of the Mental Health Legal Centre, which runs a program providing civil legal services and support to women with cognitive impairment and mental health issues in the Dame Phyllis Frost Centre, Melbourne's maximum security women's prison.
Read full article.