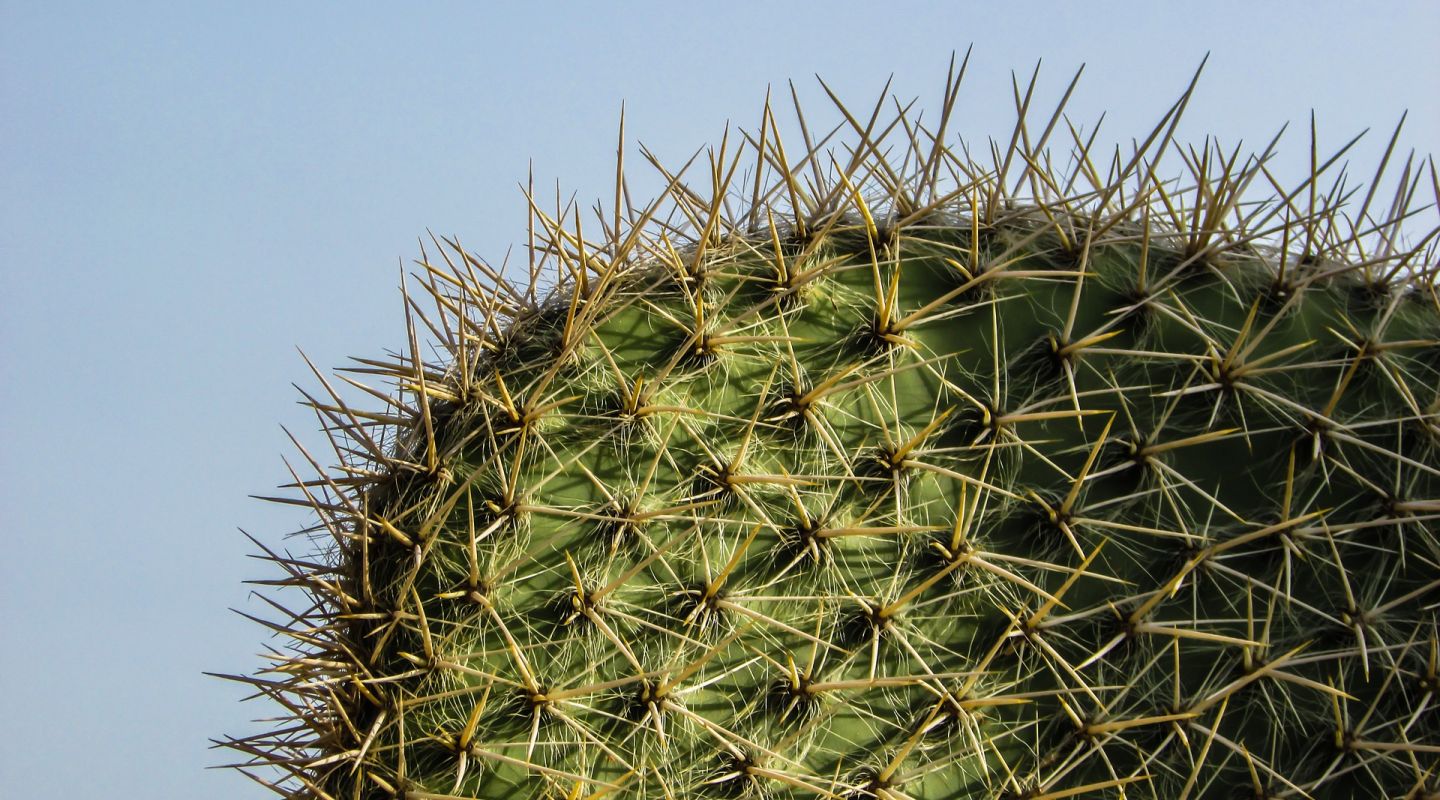 Back to map
Mexico
Capital city —

Ciudad de México
Incarceration rate (per 100,000 inhabit…

Name of authority in charge of the pris…

Total number of prisoners

Total number of prison facilities

An NPM has been established

Number and percentage of female prisone…

Death penalty is abolished
+
Specific population
Prison population
In January 2016, SIRED accounted for 247,001 inmates (95 % men and 5 % women); 3.5 % of the prison population belonged to an ethnic minority. The male prison population increased by 40 % over the last decade; the female population by 50 %. During the same period, the national occupancy rate rose to 118 %. A high overpopulation rate has been observed in 212 of the country's 389 prisons. The Topo Chico prison in Monterrey houses 3,685 inmates - 200 more than intended.
The main causes of overcrowding are the abuse of pre-trial detention and the low use of alternatives to deprivation of liberty. 41.4 % of prisoners are in pre-trial detention.
According to Elena Azaola, researcher at the Centre for Research and Advanced Studies in Social Anthropology (CIESA), 40 % of people in pre-trial detention should be released.
The state system houses 81 % of the prison population and the federal system 19 %. Moreover, the prison population is not uniformly distributed throughout the national territory: 50 % of inmates are concentrated in 30 penitentiary centres and seven are grouped in 48.5 % of the prison population. This distribution causes some facilities to be seriously affected by overpopulation while others are not. In October 2015, the East Male Detention Centre housed 12,883 inmates, despite only having capacity for 5,604. The overpopulation rate rose to 229 %.
Pre-trial detainees
i
31/01/2016
/ World Prison Brief
Women
In 2015, the CNDH counted 11,107 women distributed in 102 prisons. More than 60 % of female prisoners live in "mixed" prisons. In some centres there is inadequate separation between the sexes; women are housed in enabled spaces of the male prisons.
Gynecological and hygiene needs are not properly met. Women who receive intimate visits are forced to use intrauterine devices or contraceptive injections.
According to criminologist Elena Azaola Garrido, about 400 children live with their mothers in detention. In prisons where minors can live with their mothers, childcare services are deficient. In ten penitentiary establishments, the presence of minors is prohibited.
In addition, Garrido claims that 44 % of female inmates were arrested for drug trafficking and 30 % for possession, especially of marijuana. Most women held subaltern positions in the drug-trafficking chain, had few resources and were the main source of income for their household.
In a report published in 2014, the CNDH, after visiting 77 of the country's 102 women's penitentiaries, reported mistreatment by officials and widespread corruption in which inmates or staff members could participate 1.
According to the CNDH, the Los Zetas cartel controls the Topo Chico prison, which houses more than 600 women. Female prisoners are often victims of male violence and sexual aggressions.
The report also discovered that the female prisoners are forced to prostitute themselves in at least 20 centres. Certain inmates extort payment for protection, the use basic services and access to privileges such as a better cell, a mobile phone or a flat-screen television.
Juveniles
In Mexico there are 60 detention centres for minors in conflict with the law. A UNICEF report indicates that in 2014, some 13,327 children were serving a sentence (94 % boys and 6 % girls). Among them, 9,828 young people received an alternative sentence and 3,761 were held in a centre: 3,499 (91.7 %) for crimes falling under local law, and 271 (8.3 %) for serious crimes falling under federal jurisdiction.
Minors can be incarcerated from the age of 14, but only for serious crimes. The UNICEF report found that 58.1 % of the minors interviewed were between 17 and 18 years of age.
The states of Jalisco, Sonora and Chihuahua have the largest number of juvenile inmates; most of them reported to lack of one or both of their parents, as well as resources to study, or to have been victims of some kind of intra family violence.
In 2014, the UN Special Rapporteur on Torture and Other Cruel, Inhuman or Degrading Treatment or Punishment reported the conditions of detention at the Monterrey juvenile centre. The minors, especially the boys, spend 22 hours locked up in their cells and must ask permission to use the bathroom. Inmates have denounced abuse from staff, which, as a form of punishment, forced them to do strenuous physical exercises or insolated them in cells for long periods of time, sometimes handcuffed or naked. Girls have served sanctions in which they spent several days handcuffed to a toilet or a laundry.
Foreigners
The National Security Commission notes that in January 2016, 2,728 foreigners were detained in Mexico. Among them 1,205 were Central Americans, 842 Americans (U.S.), 321 South Americans, 79 Caribbean and the remaining 281, Europeans, Africans and Asians.
The majority of foreign prisoners are accused of organized crime or drug trafficking. Lawyers usually insist that the allegations are unfounded.
The organization Without Borders (Sin Fronteras) states that judges connect the nationality of the defendant with the alleged crime, even if there is insufficient evidence. Colombians are often connected to drug trafficking; Central Americans are believed to belong to the maras and Africans to engage in the falsification of currency and documents. The situation is different if it involves a European citizen.
Authorities routinely do not immediately notify consular authorities when foreigners are detained, they do not provide an interpreter for those who do not speak Spanish — many even ignore the reason for their detention — and impose higher fines or penalties than are imposed for Mexicans.
Several African countries do not have consular representation in Mexico, so the judicial process tends to lengthen. Central American countries that have consular representation often do not have the necessary personnel or resources to guarantee adequate defense of their citizens.
The CNDH states that 11 foreigners have filed complaints for poor conditions of detention, for deficiencies in medical or food service and for denial of access to newspapers or books in their language.
Upon being released and even after being declared innocent, foreigners are routinely sent to migratory stations where there is no defined retention period.
Foreign prisoners
i
01/01/2016
/ Comisión Nacional de Seguridad
In 2015, the CNDH reported 8,334 indigenous people were deprived of their liberty in Mexico; 8,700 (96 %) men and 327 (4 %) women.
The states of Chiapas, Oaxaca, Puebla and Veracruz detain 4,134 (50 %) members of ethnic minorities incarcerated. The majority is held for local crimes; in the federal jurisdiction there are 702 indigenous persons. When they are assigned to a federal penitentiary, they are taken far from their place of origin, which prevents them from maintaining family ties and ends up aggravating their sentence.
The CNDH states that 80 % of indigenous persons do not know the reason for their incarceration, since they do not understand Spanish. They are rarely assigned a public defender who speaks their language. This problem is particularly serious in the prisons of Santo Domingo Tehuantepec and San Juan Bautista Tuxtepec (Oaxaca).
According to the State Indigenous Defense Procurator's Office, in Santa Maria Ixcotel, there are 1,132 indigenous prisoners and only 81 ex officio defenders - 37 of them graduates and 44 interns.
The Program for the Protection of Human Rights of Indigenous People in Detention of the CNDH defends the guaranties of indigenous prisoners, many of them imprisoned in Chiapas (1,247), Oaxaca (1,132), Puebla (1,028), Veracruz (727), Guerrero (560), the Federal District (485), Hidalgo (329), San Luis Potosi (326), Nayarit (276) and Yucatan (262).
The CNDH requested the review of the files of 540 people, of whom 53 managed to obtain early release (51 men and 2 women).
The states that have granted the greatest number of releases after reviewing a file are: Chiapas, with 23 in the local system and none in the federal, and the Federal District, with six in the local system, none in the federal. In Nayarit, 12 were granted freedom, all of them in the federal jurisdiction. However, there are still 84 indigenous people in federal detention, two of whom do not speak Spanish.
Lesbian, gay, bisexual, transgender and intersex (LGBTI) persons are not separated from the rest of the prison population.
The Superior Court of Justice determines if a transsexual person will be sent to a female or male penitentiary depending on their genital organs, not on their self-identification or civil status. Also, it is not a rare case in which a transgender person is assigned to a prison for men despite having had female sex-assignment surgery.
LGBTI inmates are subjected to discrimination, harassment and often prostitution in order to purchase basic supplies.
In October 2015, the Federal District Human Rights Commission (CDHDF) condemned the Secretariat of Government for "Violation of physical integrity and cruel, inhuman and degrading treatment". The case concerned eight members of the LGBTI group of the Northern Reclusive (Gustavo A. Madero Delegation), victims of mistreatment during a fire that occurred in May 2014. Three of the inmates were beaten unconscious by guards. In addition, they were sent to an isolation cell and prevented from speaking with a lawyer. Staff threatened to kill them and offered them money in exchange for withdrawing the complaint. Although this case had a lot of media coverage, it is not an isolated event of mistreatment towards the LGBTI population in prisons.
Several international organizations have pointed to the Mexican State for its widespread practice of arbitrary detention to suppress social protests and to intimidate human rights defenders and activists against resource extraction and infrastructure projects. ** National NGOs indicate that there are about 650 political prisoners in the country ** 12 .
Ildefonso Zamora, a well-known activist against the illegal logging of trees in The Water Forest, was arrested on 20 November 2015, accused of having committed a robbery. His file does not provide solid evidence against him and appears to be politically motivated. Greenpeace, Amnesty International and the Miguel Agustin Pro Juarez Centre for Human Rights consider him a prisoner of conscience.
The UN Working Group on Arbitrary Detention requested the release of Librado Jacinto Baños Rodriguez, who has been arbitrarily detained since 2013. The working group stated that Rodriguez's arrest was a reprisal against his activism in favour of indigenous peoples, Afro-descendants and human rights in general 3.
The law provides for early release starting from the age of 70, with the exception of persons convicted of organized crime or kidnapping. Despite this provision, 204 inmates over the age of 70 are held in federal prisons. The local system does not publish figures on the age of prisoners.
Older people are not separated from the rest of the population and do not benefit from any treatment adapted to their needs.
Persons with disabilities are held in small units within a general prison. The overcrowded and unsanitary conditions are aggravated by the lack of adequate medical attention.
In a report published in 2014, the UN Special Rapporteur qualified the conditions of the psychiatric wings of the Topo Chico, La Mesa and Nezahualcoyotl penitentiaries as cruel, inhuman or degrading treatment. About 4,476 inmates (1,054 declared non-legally liable) spend almost the entire day locked up, and sometimes isolated due to lack of resources and trained staff to provide necessary treatment and care.