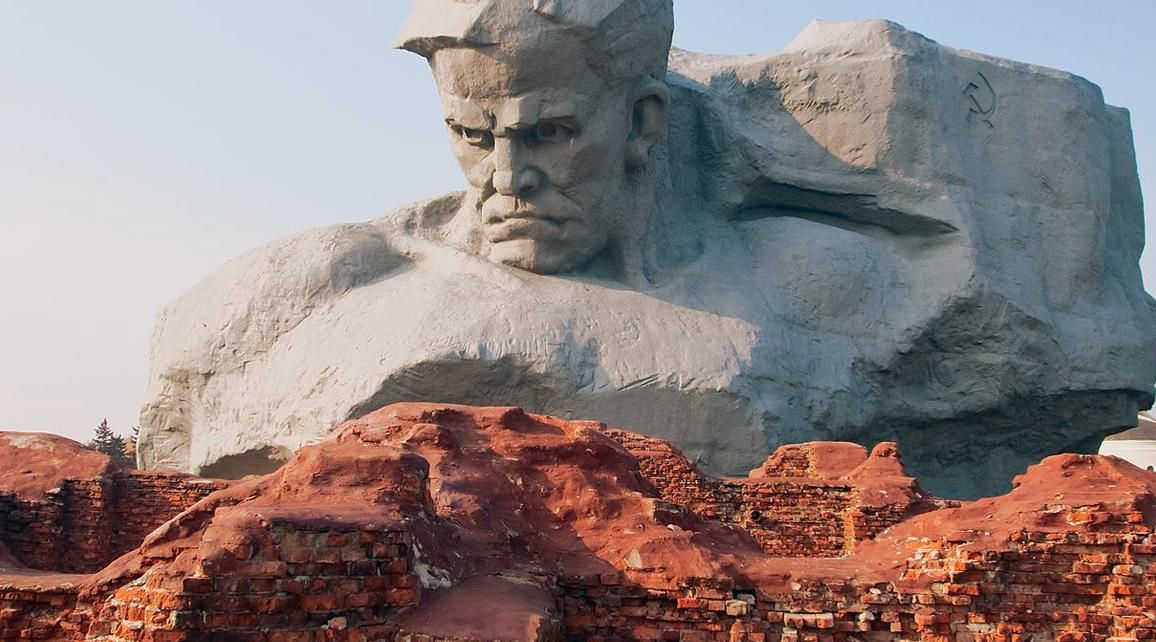 Back to map
Belarus
Capital city —

Minsk
Incarceration rate (per 100,000 inhabitants)

Name of authority in charge of the prison…

Total number of prisoners

Total number of prison facilities

An NPM has been established

Number and percentage of female prisoners

Death penalty is abolished
+
Author(s)
Pavel Sapelko / Human Rights Centre Viasna / Prison Insider
Physical integrity
Death penalty
The death penalty is still enforced in Belarus. An amendment of 5 January 2016 reduced the number of crimes punishable by death to 13 (genocide, international terrorism, aggravated murder, the use of weapons of mass destruction, among others).
The death penalty is never imposed as the only sanction. Most death sentences are pronounced for crimes with aggravating circumstances.
Women, minors and men over the age of 65 cannot be sentenced to death.
Between two and nine people are executed every year. Aliaksei Mikhalenya, is the first death row inmate to be executed in 2017. Siarhei Vostrykau was exectued 9 May 2017.
Appealing for a death sentence is possible. If the Supreme Court dismisses the appeal, the President of the Republic may grant the pardon. He only granted it once in 20 years: in 2003, to Dzmitry Kharkhal, who instead served a 15-year prison sentence. Persons sentenced to death may appeal to the UN Human Rights Committee. This remedy is not effective in practice. Siarhei Ivanou was executed on 18 April 2016, even though he appealed to the Human Rights Committee.
Executions are considered a state secret. Relatives are not informed of the whereabouts of the person, when they will be executed, or how. Human rights defenders rely solely on the judge's decision to inform and help the families of death row inmates. The former head of the Minsk detention center held a booklet, "The Death Row" this is the only information that families could access.1.
The execution method is the firing squad. Families learn about the execution when they receive a package with the clothes of the person executed. They have no access to the body or to a burial ceremony.
In 2003, the Human Rights Committee stated that this execution procedure was inhuman and called on Belarus to put an end to it (Bondarenko v. Belarus and Liashkevich v. Belarus). He reiterated this request in October 2012.
Death row inmates are placed in a high security area of the Minsk prison. They can wait the verdict of the appeal for a period of six months to a year and a half. Their cells measure 6m2. There are two beds and one toilet, without a partition wall. There is no window and a lamp stays on all day. Death row inmates cannot work. They are not allowed to watch television. They are placed in permanent solitary confinement. They have the right to a lawyer, to receive and send letters, to receive a visit from relatives once a month, to receive a parcel every three months, to have money transactions every month, to see a priest and a doctor.
The number of death sentences has decreased since the European Union lifted the sanctions against Belarus. One of the conditions for the lifting of sanctions was the reform of the legislation on the death penalty.
Life imprisonment
Life sentence was created through an amendment, in 1997, as an alternative to the death penalty.
140 people were sentenced to life imprisonment as of 2013.
The life sentence is incurred in the case of first-degree murder or more serious crimes. Minors, women and men over 65 cannot be sentenced to life imprisonment.
A person sentenced to life imprisonment may apply for an adjustment of sentence after 20 years of imprisonment. The judge will consider the age, health and behavior of the convicted person to make the decision.
Persons sentenced to life imprisonment are separated from other detained persons. They have a special outfit. They are no more than two per cell. In the cell there is a socket, a radio, and an emergency call button. Every 15 minutes the supervisors pass to look through the window of the cell door. All movements inside the cell are forbidden when the lights are off. Work is mandatory and performed inside the cells. Life sentence prisoners can ask to work in the workshops after ten years of incarceration. They do not have the right to education. They can have an account with money, two short visits per year, a 30-minute walk per day and one parcel per month. If they leave the special area reserved for them, they must keep their hands up, they cannot lift their heads and two guards and a dog escort each prisoner.
Deaths in detention
170 people died in prison between 2012 and 2015: 128 deaths resulted of illnesses (heart attacks, HIV/Aids, malignant tumors, tuberculosis) and 42 of violent events (mechanical asphyxia, among others).
All deaths in pre-trial detention centers should be investigated, according to the Ministry of Internal Affairs.
The Investigative Services received 170 complaints of suspicious deaths in remand prisons between January 2012 and March 2015. The authorities decided to initiate criminal proceedings in only five cases, involving officials who had intentionally committed acts of violence and one doctor who committed an act of negligence, all resulting in death.
Ihar Barbaschynski and his brother Slutsk were arrested and placed in police custody on March 2015. While in custody, they were beaten up by police officers and later taken to the hospital due to multiple fractures. They filed a complaint for police brutality at the local police department. They were arrested again in May, accused of having been violent towards the police. He is placed in pre-trial detention. He died in prison, at 37 years old, on 20th September 2015. For human rights defenders, his death was the result of prison staff violence.
Ill-treatment and violence
Torture, even though prohibited under article 25 of the Constitution, is a common practice. A law adopted in 2015 modified the definition of torture to make it compatible with international treaties.
Torture and ill treatment are systematic during arrest, custody and temporary detention, according to The Human Rights Center Viasna and the UN Human Rights Committee. The aim is often to obtain confessions. Convicted persons may also be subject to torture. The UN Special Rapporteur on the situation of human rights in Belarus receives testimonies of torture and inhuman and degrading treatment each year.
In 2015, Yhahor Patrasenia was sentenced to 14 years of prison for drug dealing. He said he was subjected to physical violence by the supervisors. This violence increased because he filed a complaint. He commits suicide, the 30th March 2016, when he was 20, to protest against the treatment of detainees.
Those in administrative detention are particularly affected by ill treatment. Special police may beat them during the transfer to the penitentiary facility. The prison supervisors use physical and verbal violence against those in administrative detention. They do not have access to medical care, to avoid complaints.
On 5 June 2017, representatives of the main Belarusian human rights organisations received evidence of the use of torture against Siarhei Kuntsevich, one of the representatives of the Belarusian national congress. During a questioning in the KGB building, which took place in the absence of a lawyer, several persons in black uniforms and masks hit him and used an electroshock weapon. During his stay in the KGB pre-trial prison, Kuntsevich was held in degrading and inhumane conditions: he was forced to sleep on the floor for 14 days, sitting on a narrow board during the day; he received no medical attention. He was also beaten by prison staff when he was transferred to detention center No. 1.
Arbitrary or secret detention
The Belarusian authorities practice political detentions, known as administrative detentions. Administrative detention may last up to 15 days. It is used against government opponents, human rights defenders and journalists. The living conditions are particularly harsh in administrative detention. The cells are searched at least once a week. During mass arrests, detainees are piled up in the cells. They are subject to repeated questionings. They are not allowed to walk outside the cells; meals are not always served and they only have one outfit. For the government, administrative detention is necessary to prevent and deter the actions of the opposition.
The authorities carry out arbitrary arrests. Police forces hold people, keep them a few hours at the post with the excuse of an identity check, and release them without charge. There is always a political reason behind this type of arrest. Often the goal is to evoke the actions of opponents, such as distributing leaflets. Authorities may also place in police custody the organisers of a demonstration before the event.
More than 700 people, including 100 journalists and 60 human rights defenders were arbitrarily arrested, in March 2017, for peacefully demonstrating on "the day of peace". 177 of them were placed in administrative detention or fined. The police raided the premises of the NGO Viasna a few hours before the demonstration. 58 members were arrested.
A member of the opposition, Ales Lahvinets, had to be hospitalised for three days, on 27 March 2017, after an arbitrary arrest. He was subsequently placed in administrative detention for 10 days.
Police forces use arbitrary arrests to block cultural events. The authorities canceled a rock concert and arrested most of the participants, using nightsticks, in August 2015.
Football fans often undergo arbitrary arrests. 56 football fans were placed in custody in May 2015. They were forced to sign a document in which they denied having been subjected to police violence. This was the only way to escape administrative detention.